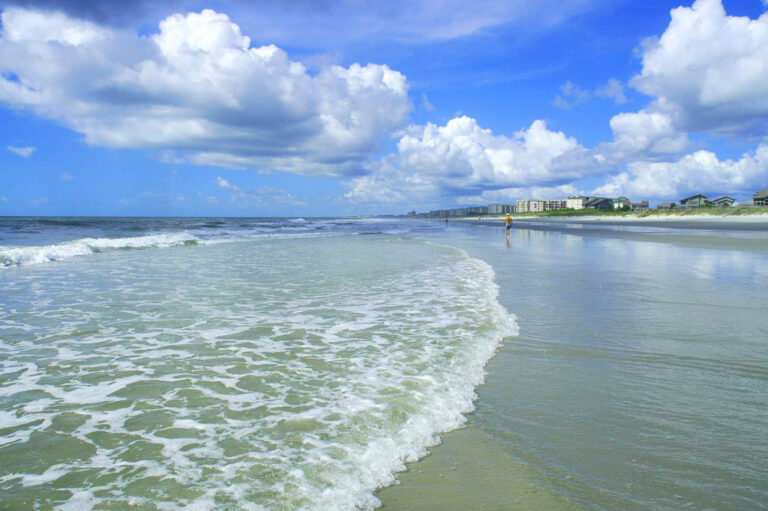 Garden City is a beach community in South Carolina that offers more than just fun at the seashore. The nearby fishing village of Murrells Inlet (once the hideout of the infamous pirate Blackbeard) has many other attractions for tourists and locals alike. Known as the "Seafood Capital of South Carolina," this town has an endless supply of great food and awesome activities.
Garden City is a small beach community with a population of about 10,000 people famous for its fun and family-friendly atmosphere. Alongside Surfside Beach and Myrtle Beach, it's part of what's known as the Grand Strand: 60 uninterrupted miles of beautiful sandy beaches. If you are looking for a place to do water sports, enjoy good seafood fishing, or simply relax on the beach, Garden City is your ideal destination.
1. Cruise Murrells Inlet on the Blue Wave Adventures Dolphin Watch Tour
Heading out on a boat is always a great way to spend the day. Blue Wave Adventures Dolphin Watch Tour cruises through Murrells Inlet and along the Atlantic coastline. In addition to dolphins, you'll catch a glimpse of other marine life like turtles, sharks, jellyfish, and rays. The whole family can enjoy a boat ride that features 360-degree-views and individual, forward-facing seats. Morning tours usually offer the best sea conditions. The trip is appropriate for children ages three and up.
Located in Crazy Sister Marina
4123-B US-17 BUS, Murrells Inlet, SC 29576
(843) 651-3676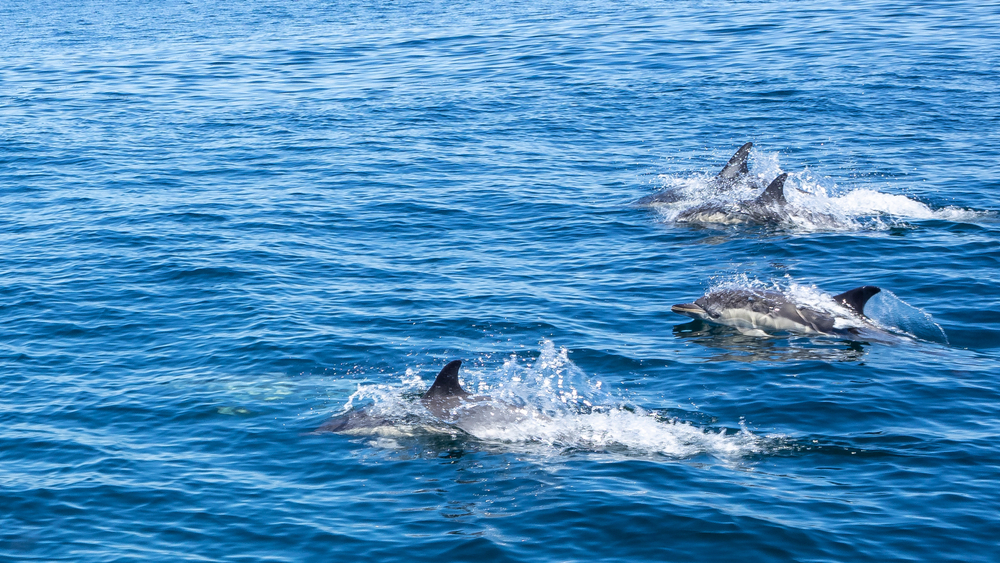 2. Set Sail on Pirate Adventure Children's Treasure Hunt
If you are visiting Garden City, South Carolina with your family and want to treat your kids to something they will definitely remember, hop on board the Sea Gypsy at Pirate Adventures Children's Treasure Hunt. The whole family will have fun exploring the high seas together. When the ship sets sail, the kids raise the crew and battle flags, go on a treasure hunt and have a water-cannon battle. Scenic sunset cruises are also available. This awesome themed activity is well priced, and also features private charters plus birthday parties!
Located in Dead Dog Saloon
4079 US-17 BUS, Murrells Inlet, SC 29576
(843) 839-4665
3. Play Games at Garden City Pavilion Arcade
Again, this activity may be designed for kids, but let's be honest — who doesn't love going old school and hitting the arcade? Garden City Pavilion Arcade is located on the main drag in Murrells Inlet. The grand arcade is a two-story building with popular, modern games on the first floor and classics on the second floor. 
103 Atlantic Ave, Murrells Inlet, SC 29576
(843) 651-2770
4. Dine at Crab Daddy's Seafood
Stopping into this legendary joint is pretty much mandatory while visiting this charming southern beach town. We guarantee that if you book a rental nearby, you'll likely be a returning customer. This legendary restaurant is just a short walk from the beach and features an epic seafood buffet with over 100 menu items. Did someone say all you can eat crab legs? Count us in!
3043 US-17 BUS, Murrells Inlet, SC 29576
(843) 299-1115
5. Visit the Pier at Garden City
The family-oriented Pier at Garden City is a great place for fishing and catching an awesome panoramic ocean view. There is no charge to walk on the pier; it hosts a bait shop that rents fishing rods for the anglers in the family. Both locals and visitors can grab a cold drink, eat delicious food, and enjoy the beach vibe, with a rotating list of bands and karaoke nights. The Pier Arcade features games that are fun for everyone to play, and a café complements the pier's other attractions.
110 S. Waccamaw Drive, Garden City Beach, SC 29576
(843) 651-9700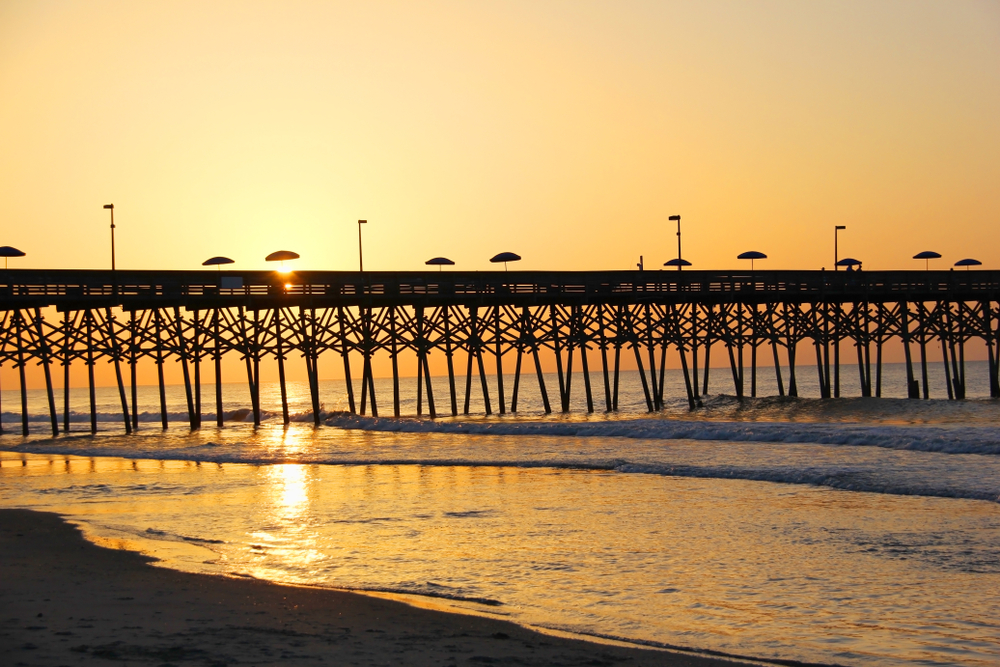 6. Golf at Gilligan's Island Funland
Just like the old school TV show that many of us grew up watching, Gilligan's Island Funland created a deserted island themed mini golf course. The two lush 18-hole mini golf courses feature beautiful plants and trees, and run through waterfalls, caves, and streams. When you get a hole in one, you have a chance to win a free game. Well-lit courses and ample parking make it convenient to visit and play.
3009 S Hwy 17, Garden City, South Carolina 29576
(843) 651-4220
7. Get Wild at Wild Water & Wheels Waterpark
You can cool it down in the water and heat up on the track at Wild Water & Wheels in Surfside Beach. Waterpark attractions include speed slides, tube slides, mat slides, and different wave pools. When you're done playing in the pools, head on over to The Race Zone to cruise go-karts around the track. Choose between the Speed Racers or slide around on the Slick Track. For your young ones, check out Wally's Lagoon, or head over to the Wee Kids Water World, where kids can play under the raindrop fountain, and climb on a variety of floatable characters.
910 US-17 BUS, Surfside Beach, SC 29575
(843) 238-3787
8. Walk Along the Marsh Walk
The Marsh Walk is a half-mile-long wooden boardwalk along a natural saltwater estuary located in the heart of Murrells Inlet. Watch herons and pelicans stalk through the marsh as they hunt for fish and mollusks in the water. When you get hungry, grab a fish dinner of your own over at Wahoo's Fish House, or try one of the six other restaurants along the Marsh Walk.
You can also listen to live music year-round at a variety of indoor and outdoor venues. Numerous events like the MarshWalk Masters golf tournament and Halloween on the MarshWalk, are held throughout the year.
4025 Hwy 17 BUS, Murrells Inlet, SC 29576
9. Go Birdwatching at Huntington Beach State Park
Take a stroll down Sandpiper Pond Nature trail and see some wildlife at Huntington Beach State Park. Well known for its birdwatching opportunities, this is your chance to catch a glimpse of rosette spoonbills, sandhill cranes, and swallow-tailed kites. Pack a picnic and enjoy your lunch under the picnic shelters. If not already reserved, the shelters are first-come, first-served, but if you wish you can make a reservation here.
16148 Ocean Hwy, Murrells Inlet, SC 29576
(843) 237-4440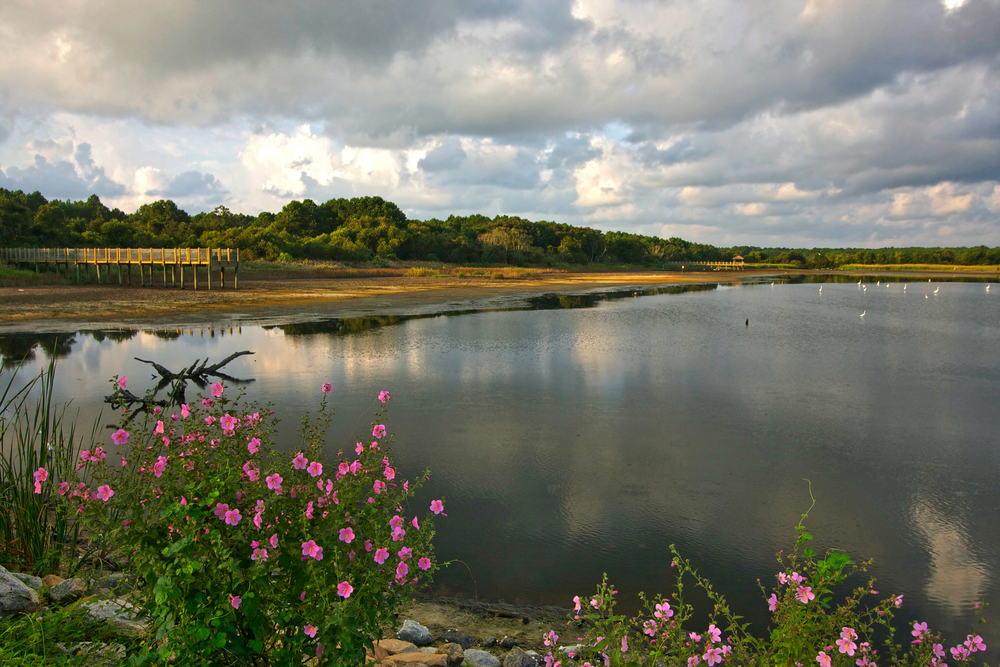 10. Admire the Beauty of Brookgreen Gardens
Endless beauty awaits at Brookgreen Gardens, a 9,127 acre estate that offers multiple themed sculpture gardens and botanical gardens. It is a sanctuary to many animal species native to South Carolina. The sculpture gardens contain over 2,000 works of art produced by American artists. They also offer sculpture workshops throughout the year where you can learn to create your own masterpieces.
The Lowcountry Zoo is a safe place for local injured wildlife that otherwise would not survive in the wild. Bald eagles, grey foxes, river otters, and many more call this incredible estate their home.
1931 Brookgreen Drive, Murrells Inlet, SC 29576
(843) 235-6000
11. Scuba or Parasail with Express Watersports
Whether you want to take to the sky or explore down deep, Express Watersports will take care of all your adventure needs. Parasailing is a great way to catch a bird's-eye view of the Carolina coastline. You can fly to heights of 500 ft with one, two, or three people at a time, so you can share the exhilaration with your friends or family!
Scuba divers can book tours through World War II shipwrecks, and even some wrecks that date as far back as the Civil War. If you're not dive certified yet, they offer scuba diving certification to get you ready for your first dive! If you prefer to stay on top of the water, spend the afternoon on one of their boat or jetski rentals, or relax on the Sunset Happy Hour Cruise.
4042 US-17 BUS, Murrells Inlet, SC 29576
(843) 357-7777
Have Fun in Garden City, SC
Most of South Carolina's coastal towns are filled with activities and adventures, but Garden City is truly at the top of the list.