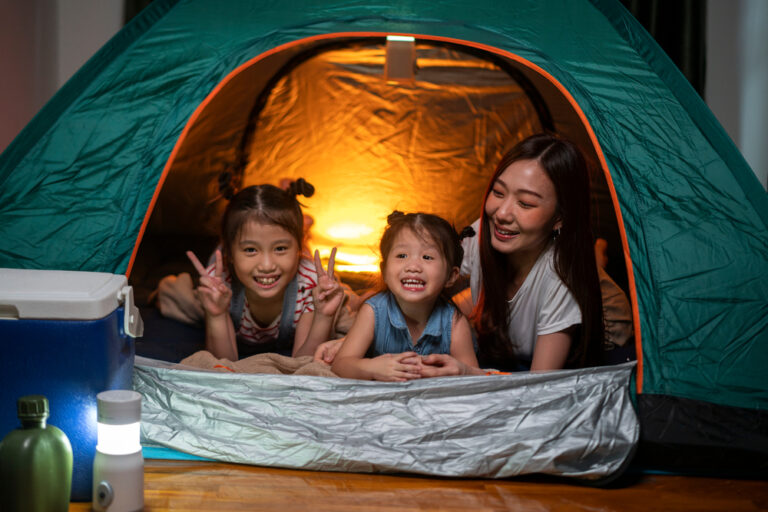 Vacations offer people the chance to step away from their jobs, responsibilities, and daily schedules to unwind. Many times, this well-deserved time off will benefit you, your family, and even your professional life.
Luckily, you don't have to plan a large getaway to reap the benefits. Staycations — a common reference to any vacation time spent close to home — are seeing an increase in popularity for a variety of reasons, and it's something you should consider if you're looking for some downtime without traveling far.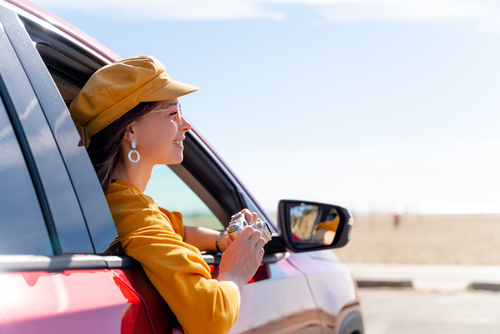 With a little creativity, you can design a staycation that truly feels like a luxe getaway without breaking the bank. Whether you live in a small town like Carmel-by-the-Sea or a big city like New York, here's what you need to know to make your next staycation truly memorable for you and your loved ones. 
Plan a Staycation in Local Vacation Rental
Even if you have lived in a particular area for your entire life, there are most certainly parts of town that you've not yet had the chance to explore. There might also be particular locations that offer sentimental value or incredible escapes that other people travel to see — but you've never found the time to visit. Any of these locations can be perfect for a staycation in your region.
If you want to take advantage of everything that is right in your "backyard" and enjoy a staycation that lets you relax and recuperate without extensive travel, you may enjoy booking a rental to help you truly step away from your house.
How to Find the Perfect Rental
Staying in a rental can really help you feel as though you have gotten away from home, even if you only drove a few miles down the road. Here are some ideas for choosing the perfect rental for your needs:
Make a list of the local towns and cities in your area that might make good destinations.

Consider areas you've never been, places you haven't visited in years, locations that tourists come to your area to see, or anywhere you have a sentimental attachment.

Consider what you want to accomplish in your staycation.

Do you want to be on the move, exploring a new state park or enjoying a local lake? Or does your picture-perfect

getaway

include a roaring fire in the background while you do a crossword puzzle? Compare your goals to your list and see which locations stand out to you.

Identify the town or city that fits your ideal scenario and begin looking for the right rental.

Consider the space you need and what you want to have easy access to from your rental as you make your selection. This includes total number of rooms, in-home amenities, and location in relation to places you want to visit. 
Plan a Staycation in Your Home
If you'd prefer to stay in your own home but still enjoy the benefits of a staycation, there are a variety of ideas you can incorporate to make the experience memorable.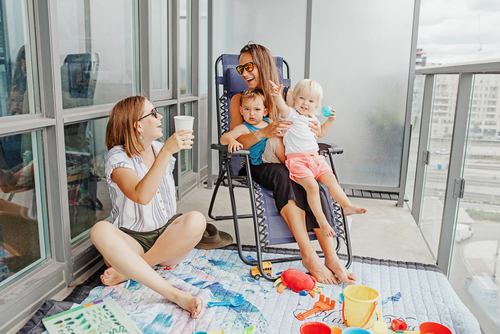 Freshen Up Your Interior
You'll want to prioritize the inside of your home in case the weather doesn't agree with your staycation plans. When it comes to the indoors, consider the areas that will have the most impact on your well-being. 
Clean the house.

People can find it hard to relax when they have a dirty house. If you don't have time to clean it yourself before taking

time off

— particularly with the errands you want to take care of before embarking on your

staycation

— consider hiring someone to do it for you so you can start your

time off

in a fresh, clean environment.

Rejuvenate the bedroom.

Consider dressing up your bedroom for the

staycation

, as well. Put the most comfortable sheets on the bed and incorporate large body pillows for lounging. Then, add some bath salts or other spa essentials to the bathroom to help you feel as though you have transported yourself to an oasis of comfort.

Build an area for fun.

Stake out an area of your home to create a space where you can enjoy activities. Whether it's losing yourself in a good book or playing a board game, be sure to add comfortable pillows and reduce distractions so you can ensure you truly check out.
Enhance Your Outdoor Space If Possible
If you have a backyard or outdoor area, think about ways to make it feel special. Below are some ideas for making your outdoor area feel new, depending on your budget and what's already in place.
Hang a hammock.

Swaying gently in the breeze with a refreshing drink in one hand and a book in the other can help create the perfect moment of relaxation. See if you can find a hammock to string up in your backyard and pick a book or music playlist that would complete the moment.

Add a fire pit.

For those who love sitting outdoors, a fire pit can be an excellent way to change things up and freshen the space. A designated fire pit area can be a good place for you to lounge around, enjoying the comfort and beauty of the flames. Those who love camping might enjoy roasting chestnuts or popping popcorn over it. There may even be some

staycationers

who feel tempted to make a s'more or two. 

Take advantage of any water features.

The trickling sound of water or mimicking the feeling of floating down a

lazy river

can really get you into vacation mode. If you have a

hot tub

or

swimming pool

, find ways to make them feel new by making the surrounding area feel like a poolside

cabana

. 

Clean and customize the porch like another room.

If you have a porch, there's a lot you can do to enhance the space, depending on your budget. If you've had your eye on new patio furniture, this might be the time to invest in it. The idea is to create an oasis in the backyard where you can step outside and transport yourself to a place where your day-to-day stresses melt away.
3 Ways to Make Your Staycation a Success
Regardless of whether you rent a place in your local area or stay in your own home, a successful staycation calls for a thorough mindset adjustment. Although you will have some familiar surroundings, you need to mentally check in to "vacation mode" and get the whole family in on the plan. Here are some ideas to make sure you have the right mindset when planning your weekend getaway at home.
Vacation Mode: On, Daily Tasks: Off
When you go away for vacation, it is easier to step away from the demands of everyday life. You don't have to think about household projects that have been neglected or chores that need to be done. You also don't spend your day doing the same thing you always do.
You'll need to adopt this mentality during your staycation. Set yourself up for success by making a pre-vacation planning list, the same way you likely do before a traditional vacation. Get your chores and errands done and out of the way. Make a pact with yourself and anyone else in your home that this staycation will be like vacationing in a new place.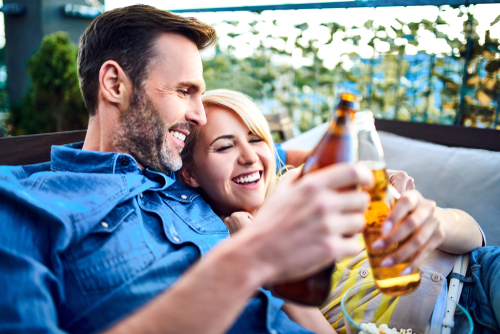 Prioritize Little Luxuries Where You Can
One of the reasons many people like the idea of a staycation is that it can be easier on your wallet. You don't have to worry about as many unexpected credit card charges or travel expenses when you stay local. 
However, it doesn't mean you can't make your hometown feel luxurious, either. The key is to set a budget upfront and think about what little luxuries you want to indulge in that encourage a vacation mindset. Some questions to think about include:
Do you enjoy visiting fine dining establishments while on vacation?

Look for ways to splurge on food during your

staycation

. Consider treats you wouldn't normally get, such as a fancy

brunch

. Dine out or order in depending on what works best for you.

Do you prioritize outdoor activities while on vacation?

Consider what you can do outdoors in your

local community

. With a little research, you'll likely find some fun activities that you might not have enjoyed before.

Are there specific activities that just shout "luxury" to you?

Treat yourself to a few special bedroom or bathroom upgrades, such as spa facial treatments, fancy sheets, or new pillows, so you feel as though you're sleeping somewhere special.
Look Into New Activities
A key component to making any staycation feel like you're somewhere else is to plan fun activities. When you visit a new location on vacation, you often find exciting and different places to explore and have adventures. Although you may have lived in your town or city for years, you likely can still find places that you haven't explored. Making plans to visit these locations can help you put an entirely new spin on your hometown and truly help you feel like you've gotten away.
The places you visit will depend on various factors, including your interests and the time of year. As you begin to plan your excursions and activities, here are a few to consider:
Look for local attractions and museums you haven't visited.

Perhaps your town is home to world-class museums that you haven't had the time to visit. A

staycation

is the perfect time to plan a

day trip

. Research what tourists typically do when they come to your region. Make a list of places you haven't been and favorite places where you would like to return for a quick visit.

Research places you can explore outdoors.

State and

national parks

,

hiking trails

, a

golf course

, and opportunities to get out on the water can be easily overlooked. Look at the options near you and see which ones might spark your interest. Even if you don't like hiking, traveling to a new state park for a picnic lunch can be a great way to try something new on your

staycation

and experience the local beauty.

Don't forget to include activities in your own home or rental.

As you plan your

staycation

itinerary, remember there are still new things you can do in your

own home

. For example, take advantage of your refreshed backyard and consider cooking something you've never made before. If the weather is poor, plan a

spa day

. Whatever you choose, just be sure it's something you haven't done before to make it truly feel like a new experience.
Plan Your Next Vacation Close to Home
Your staycation might not take you anywhere far, but it can still provide you with the same wonderful memories you get from going somewhere new. In addition to turning off the stress, relaxing, and enjoying the rejuvenation that comes with a vacation, the other big benefit lies with the memories. Families and friends enjoy telling stories about past vacations and reminiscing about the moments they had together, which is something that can still happen if you stay on-site and prioritize a few of the tips listed above.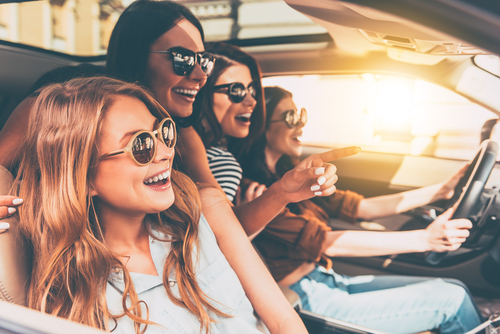 Vacations from work and daily responsibilities are important for everyone. If you find you don't have the time to go on a longer trip, consider a staycation instead. With the right planning, staycationers can capture all of the benefits of a vacation without leaving their town. 
If you are interested in staying close to home without actually being at home, consider using VacationRenter. We make it easy to find the perfect vacation rental anywhere you are by bringing together all the leading travel sites in one place. Make your next staycation an unforgettable one. 
Mentioned in This Article