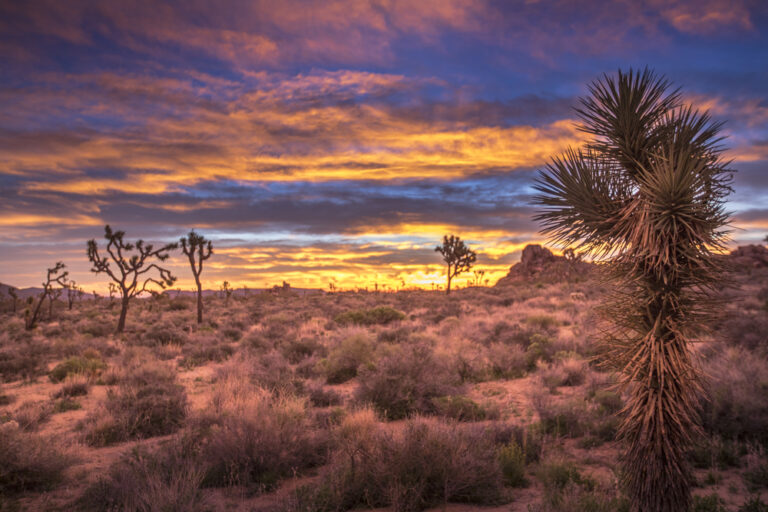 One of the most incredible destinations in all of Southern California is Palm Springs, California. Travelers fall in love with it's perfect weather, recreational activities, and unlimited options for accommodations. You can always enjoy top amenities in your own home away from home when you decide to stay in a Palm Springs vacation rental. Here is a list of some top activities you can do within the area during your stay.
Coachella Valley Preserve

Admire the stunning views of the desert while learning about the ecology in Coachella Valley Preserve. Hike the McCallum Trail while passing through palm oases along the way. Sign up for a guided tour and give a small donation to help preserve the desert. Traveling here for an afternoon in the stunning desert landscape will be sure to capture the hearts and minds of any visitor. Be sure to bring extra water while hiking through this desert paradise.
Pro traveler tip: Don't forget to pack a camera, as it is not uncommon to come across a variety of rare plant and animal species while on a hike in this pristine preserve.
Salton Sea

Escape the chaos in the city life and experience solitude in the Salton Sea. Go to the colorful Salvation Mountain, or explore the volcanic features of the area. Salton Sea Beach is a scenic one-hour drive from Palm Springs along the San Bernardino National Forest. This out-of-this-world landscape is home to some very unique places and attractions. Making a journey here part of the itinerary is a must-do activity.
Pro traveler tip: Want to see something cool and experience the unique culture of this area? Make sure to stop by Slab City for a look at America's most famous hobo encampment.
Palm Springs Aerial Tramway

Hop on a 10-minute tramcar ride on the Palm Springs Aerial Tramway, and get an amazing aerial view of the Coachella Valley below. Start the trip at the Tram's Valley Station, then hop off in Mount San Jacinto State Park. This is a fantastic way to take in the sights of the entire desert landscape on a condensed schedule. Kids will love gazing into the horizon on this short but sweet journey over the valley.
Pro traveler tip: Many restaurants and cafes are also located at the top of the tramway journey, so book a reservation to make the experience above the desert one to remember for a lifetime.
Moorten Botanical Garden

Visit the almost century-old Moorten Botanical Garden, which houses over 3,000 types of desert plants and cacti. After an hour or two of exploring the "cactus castle," head to nearby restaurants to have a sumptuous lunch. Palm Springs is located just a quick two to three miles away from this private botanical garden. This expansive collection of pants and cacti is sure to astound viewers with their size and beauty. Many of which take decades to grow to the size in which they are displayed .
Pro traveler tip:  Want to take a piece of this fantastic garden home with you? Well, here that is absolutely an option with its on-site nursery offering hundreds of options of plants to purchase and bring home.
Balboa Pier Beach

The Pacific Ocean is just about a two-hour drive away from Palm Springs at Balboa Pier Beach. Sunbathing, surfing, parasailing, fishing, and bonfires are just a few activities to do in Balboa Pier Beach to enjoy the sun and surf. Take a trip out to enjoy some fun in the sun for a day and enjoy some rest in a different landscape for a day. This is a perfect place to bring the kids for a day as well.
Pro traveler tip: If you feel yourself starting to get a little hungry on the trip here, take a walk out to the end of the pier and enjoy some delicious food at Ruby's Diner.
Newport Municipal Beach

In the same amount of time, drive from Palm Springs to Newport Municipal Beach for a nice time basking in the sun. You can bring your leashed dog before 10 a.m. or after 4:30 p.m. for a nice beach walk. Get immersed in the SoCal culture at this world-renowned beach. Known for its fantastic restaurants, big waves, and laid-back vibe this is a wonderful place for a day trip out of the desert.
Pro traveler tip: Bringing the kids here for the day is a wonderful option, as there are many playgrounds and restaurants located within close vicinity to the beach that is sure to keep everybody on the trip entertained.
Oceanside Pier View North Beach

Another great beach option from Palm Springs is Oceanside Pier View North Beach. You're not allowed to take your dogs with you, but you can enjoy playing volleyball on the beach, fishing on the pier, and swimming in the ocean. This quiet and well-kept beach is a perfect getaway for couples looking to spend some quality time together on a more quiet and off-the-beaten trail beach. A day of relaxation awaits here during your vacation.
Pro traveler tip: After a day out in the sun resting and relaxing, be sure to explore the town of Oceanside for an experience in a new town that is sure to delight solo travelers and families alike.
Palm Canyon Drive

Drive in downtown Palm Springs, and explore restaurants and shopping boutiques on Palm Canyon Drive. Start exploring the food options early in your trip because there are numerous cuisines to taste, namely Japanese, Italian, French, and Mexican. After a tasty lunch, shop for gifts and clothes before you go back to relax at your vacation rental. Spend a day shopping and eating like many celebrities have here in years past. The architecture and culture of this fantastic stretch of the road brings the city to life.
Pro traveler tip: Find some time in between all of the dining and shopping to visit the Walk of Stars. Palms Springs' very own Walk of Fame commemorates residents of stardom here.
Indian Canyons

Bring some good food and spend a few hours picnicking under the shades of palm trees in the Indian Canyons. Relax and just admire the stunning scenery of the open desert. Indian Canyons is less than a 20-minute drive south of Palm Springs. This picturesque and serene coastal canyon will make it feel as if you have left California and entered into a pristine jungle landscape that seems as if it is thousands of miles away.
Pro traveler tip: Be sure to pack a camera during your trip to Indian Springs. The beautiful landscape is sure to provide breathtaking photos to commemorate the journey here.
Where to Stay in Palm Springs
Downtown Palm Springs is a wonderful option for those who want to get a feel for what life is like here in this desert community. Many eclectic shops and restaurants are peppered throughout this condensed hub. Along with sculpture gardens and museums, this truly makes for a wonderful vacation spot.
Another fantastic option when it comes to looking for places to stay in or around Palm Springs is The Movie Colony. Aptly named due to the number of stars that moved here about a century ago. This place is now home to a laid-back and luxurious vibe with plenty of green spaces and elegant restaurants. If living like a star is most appealing to you, then this is the place to be.
Palm Springs is the Spot!
You can relax and play at the beaches or go out and explore the deserts when you decide to visit Palm Springs! There are more options for things to do here than just about anywhere else in the region. Whether you want to take a day trip to the pacific coast to get some fun in the sun, or do some shopping and dining at some of the country's most elegant restaurants, this is a wonderful vacation destination. Options for everyone can be found in the quiet yet luxurious town of Palm Springs, a true gem in the desert of California.