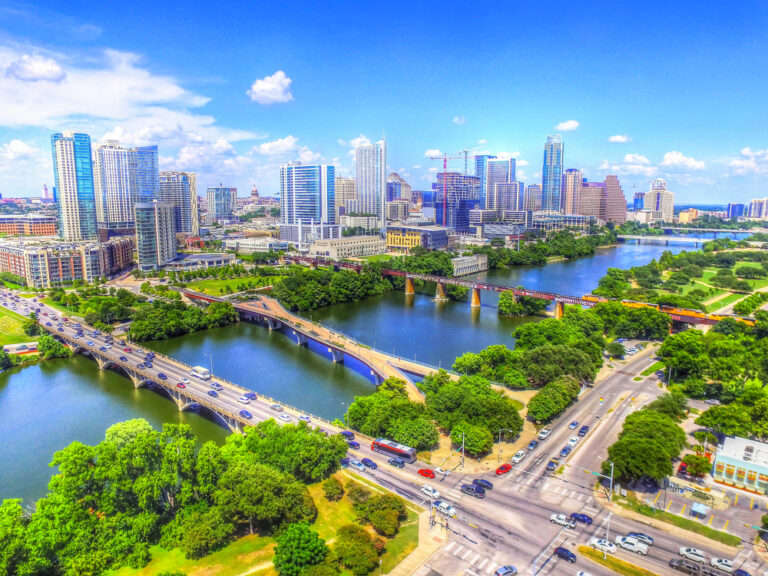 Situated on the edge of Texas Hill Country in the heart of the state, Austin is more than a state capital or sleepy college town. The city is steeped in the history of the Lone Star State and home to a vibrant arts scene that attracts visitors from all over the country. There's plenty to do here on vacation — from sampling delicacies from food trucks and taking in the wide range of art to checking out live music in local bars and legendary clubs — you'll never run out of things to do and places to explore.
When deciding where to stay in Austin, think about how you plan to spend your time and what you want to see while on vacation. Each neighborhood has its own distinct ambiance, and local landmarks, and choosing a vacation rental in one of these spots can help you get better acquainted with the area's culture. Read on to find out which neighborhood suits your vacation plans best.
Downtown: Ultimate Convenience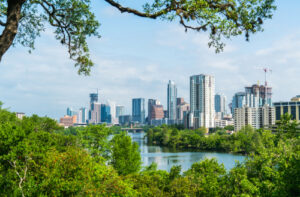 If you want to stay in the middle of the action, close to shopping, dining, and entertainment, look for hotels in downtown Austin, TX. The center of the city is all business during the day and a nightlife hotspot after the sun goes down. Here you find an assortment of accommodations, including historic hotels that date back as far as the late 1800s and towering urban and local boutique hotels. From your hotel, you can walk to the State Capitol, stroll through shops in the Warehouse District and head over to Sixth Street for an evening filled with cocktails and live music.
Downtown's convenient location and compact size make it a popular spot with vacationers, and you can use it as a starting point for your adventures in Austin.
SoCo: Quirky Local Experience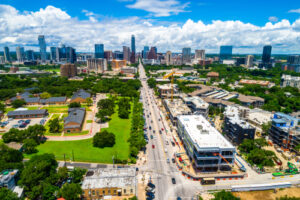 Travel south from downtown on Congress Avenue and you arrive in SoCo, where you get to see firsthand why Austin's unofficial city motto is "Keep Austin Weird." This trendy neighborhood has a distinct, quirky vibe that attracts locals and tourists who enjoy its shops, restaurants, and galleries. While staying in a private residence or local boutique hotel, head out for the day to sample local fare from food trucks that serve everything from tacos to cupcakes, listen to music at the legendary Continental Club and take photos with murals painted on walls all over the area for custom souvenirs of your vacation.
This neighborhood is also home to the famed bat colony under the Ann Richards Congress Avenue Bridge. Stop to watch them fly out as the sun sets before you head out for the night. You can also walk to downtown in less than an hour or take a 10-minute cab ride to the city's center.
Barton Hills: Quiet, Residential & Outdoorsy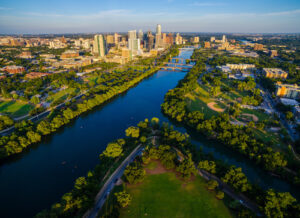 If you prefer quiet green spaces, consider Barton Hills, a neighborhood southwest of downtown. This primarily residential area includes several access points to Austin's Barton Creek Greenbelt, with almost 13 miles of trails along with swimming holes and rock-climbing opportunities. Zilker Park, a picturesque urban park that's home to the Austin City Limits music festival, is to the north. There are plenty of private residences available for short-term vacation rentals here, so bring the family and spend some time discovering why Austin is popular with nature enthusiasts.
University of Texas: Lively & Charming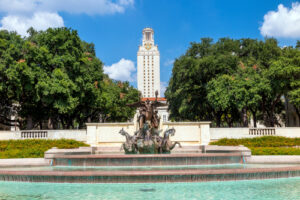 The streets near the University of Texas just north of downtown have a variety of restaurants, shops, and entertainment geared toward college students. At the heart of the area is Guadalupe Street, which bustles with activity 24 hours a day. Several bus lines service the area, so you can rely on public transportation to get around town and explore landmarks and attractions like the LBJ Presidential Library. Stay in one of the chain hotels that cater to university and business guests, or experience the charm of nearby neighborhoods in a boutique hotel or bed and breakfast in Hyde Park, where historic Victorian-style homes line the tree-shaded streets.
The Domain: Rising Entertainment Hub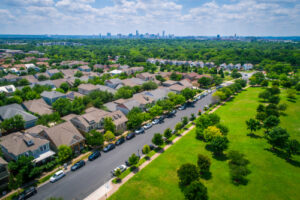 Located less than 30 minutes to the north of downtown, The Domain is one of Austin's most rapidly growing areas for residents and businesses. Built in 2007, this mixed-use retail-and-residential area contains fine dining and prestigious department stores as well as boutiques and an assortment of entertainment options for the entire family. The area has its own bowling alley, movie theater, and spas where you can completely relax and enjoy your time during your vacation. Austin Domain hotels include several national chain hotels located conveniently near the interstate for easy access to the greater Austin area.
East Austin: Artsy & Diverse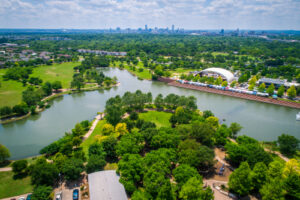 Just two miles away from downtown and east of Interstate 35, East Austin is an up-and-coming neighborhood with an artistic vibe. It's a diverse community and one of the oldest sections of Austin, a place where you see buildings adorned with murals, hole-in-the-wall bars featuring live local music, and some of the most celebrated Mexican food in town. Accommodations range from national chain hotels near the highway to trendy boutique hotels and private apartments that let you feel like a local while you're on vacation.
Found the right neighborhood for you in Austin, Texas? Browse properties on VacationRenter for your upcoming Austin adventure.