Berlin is the capital of Germany, and a great city to visit in Europe. A cultural, economic, gastronomic, and scientific hub, this iconic city is a holiday destination that has something for everyone. With a metro-area population of over six million, and a history stretching back for nearly a millennium, Berlin is a location that's ripe for exploration at any time of year.
Amongst the extensive range of interesting attractions are architectural marvels like the Pergamonmuseum, the Reichstag Building, and the Brandenburg Gate. There are also multiple art houses and galleries, museums, theatres, music venues, and so much more. If you're visiting Berlin for the first time, a week's stay is an ideal duration to revel in all the city has to offer.
We break down everything you need to know about the best places to stay, must-see attractions, fun activities, can't-miss restaurants, as well as the places to avoid below. Use this helpful guide to plan an unforgettable Berlin getaway.
Berlin Neighborhood Guide
As a progressive, affluent city, all the boroughs are generally safe with lots to offer both first-time and returning visitors. Reputed "no-go areas" are few and far between — and therefore nothing for tourists to be overly concerned about. That being said, here are some of the best options for your Berlin stay.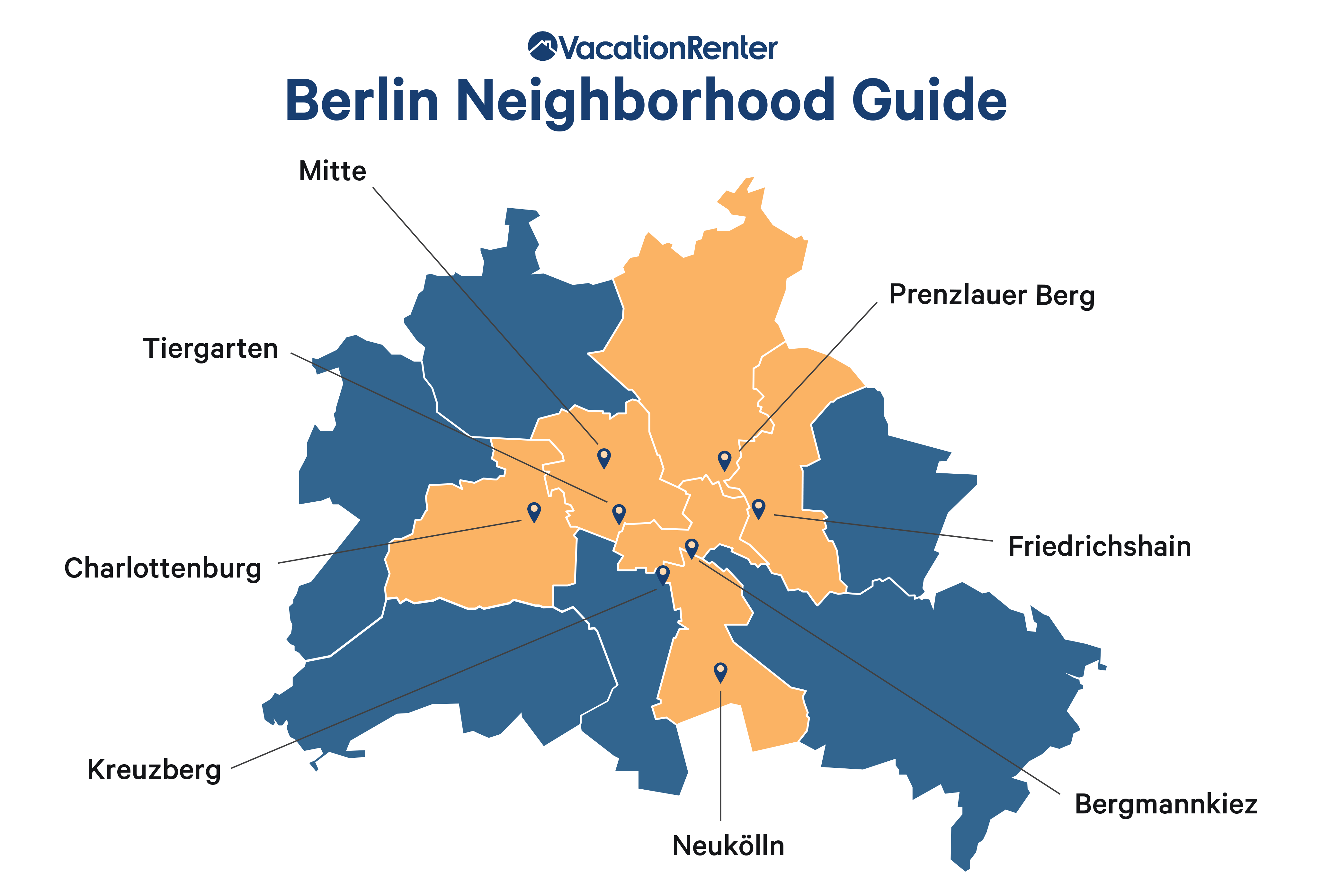 Mitte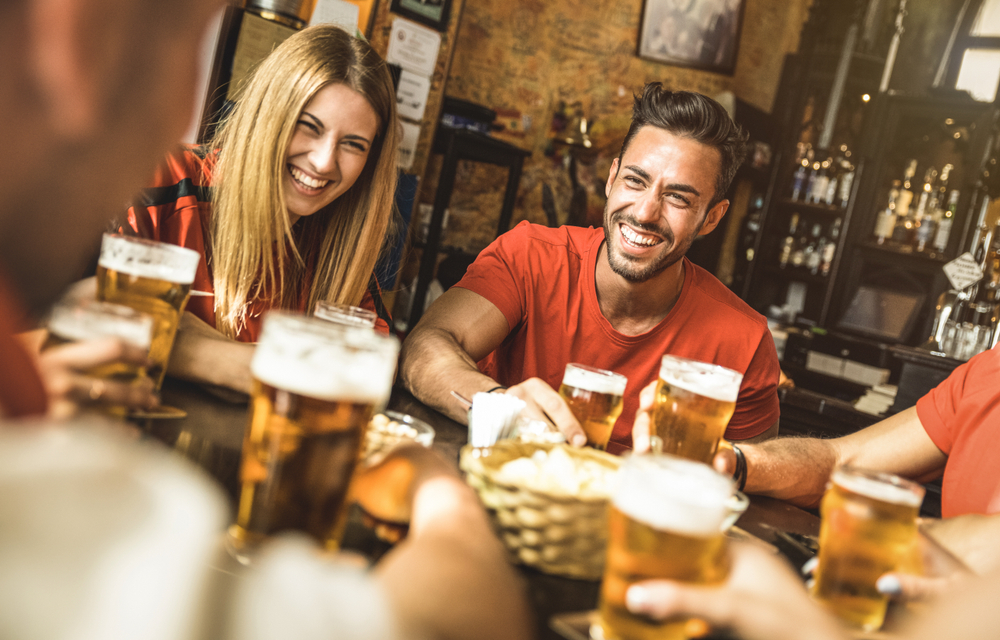 Mitte, which translates to "middle," is big, busy, and full of things to see as the central borough of Berlin. It consists of six sub-areas: Mitte proper, Hansaviertel, Moabit, Gesundbrunnen, Tiergarten, and Wedding. Mitte is the historic heart of Berlin and is full of captivating attractions. One is Museum Island — a complex of museums built between 1830 and 1930 that was designated a UNESCO World Heritage Site in 1990.
As one of only two boroughs that were divided by the Berlin Wall, Mitte contains some truly captivating historic relics from the Cold War era. For instance Checkpoint Charlie, the most famous crossing point through the Berlin Wall between the East and West portions of the city is located here.
Fun Things to Do
If you're a beer lover, a trip to Augustiner am Gendarmenmarkt is an absolute must. This classic Bavarian-style beer hall has numerous local beverages and also offers delicious traditional German cuisine.
Belushi's Bar in the center of the borough is a spot you'll want to try for cocktails. With a happy hour special featuring two-for-one drinks every evening in addition to delicious classic pub meals, you get the best of both worlds in one place.
You also have a range of other options at your disposal if you prefer a different type of alcoholic beverage. Other great bars in the area include Kaschk and the Sharlie Cheen Bar.
Friedrichshain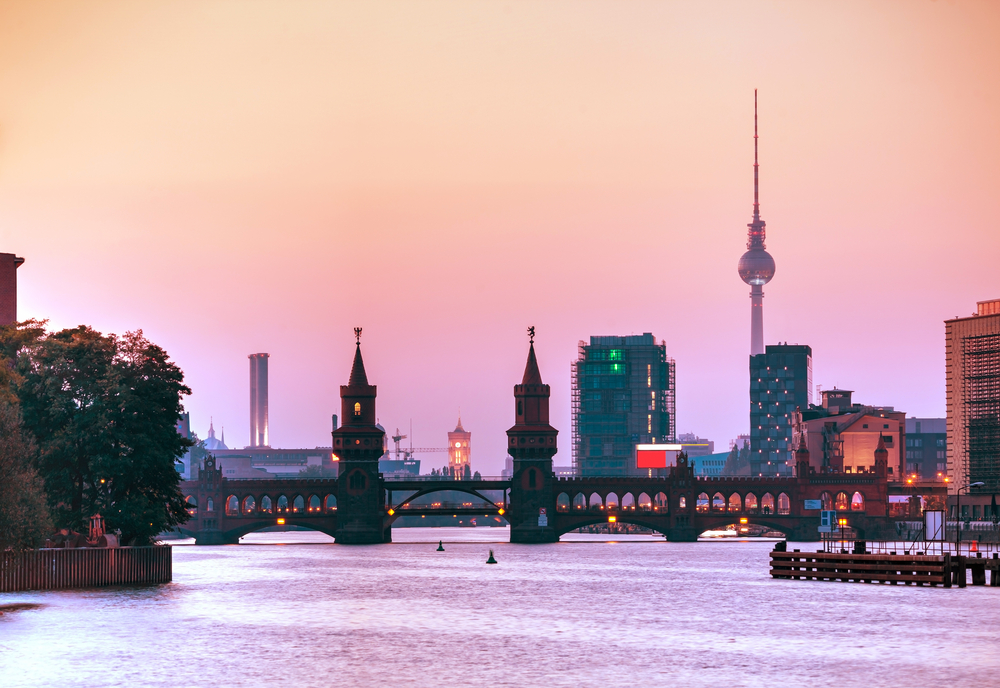 Located in east Berlin, Friedrichshain is well-known for its radical or alternative culture. You'll also find many interesting Soviet-era buildings and Cold War relics here. In fact, one of the most popular attractions in this area is the East Side Gallery. It features an impressive collection of memorials painted directly onto a 4,318-foot long preserved section of the Berlin Wall.
Fun Things to Do
Another major attraction that piques the interest of history or politics enthusiasts is Karl-Marx-Allee. A flagship post-war development project of the communist German Democratic Republic (GDR), it contains a breathtaking boulevard lined by many beautiful buildings.
If shopping and dining is more in line with your interests, you'll love a trip to the leafy Boxhagener Platz. The refreshing indie vibes, boutique shops, cafes, and restaurants will leave you feeling truly fulfilled.
Friedrichshain is also famous for its nightlife. Berghain, in particular, is a world-renowned EDM nightclub. Widely seen as the global capital for techno music, make sure you book tickets well in advance to avoid missing out!
Kreuzberg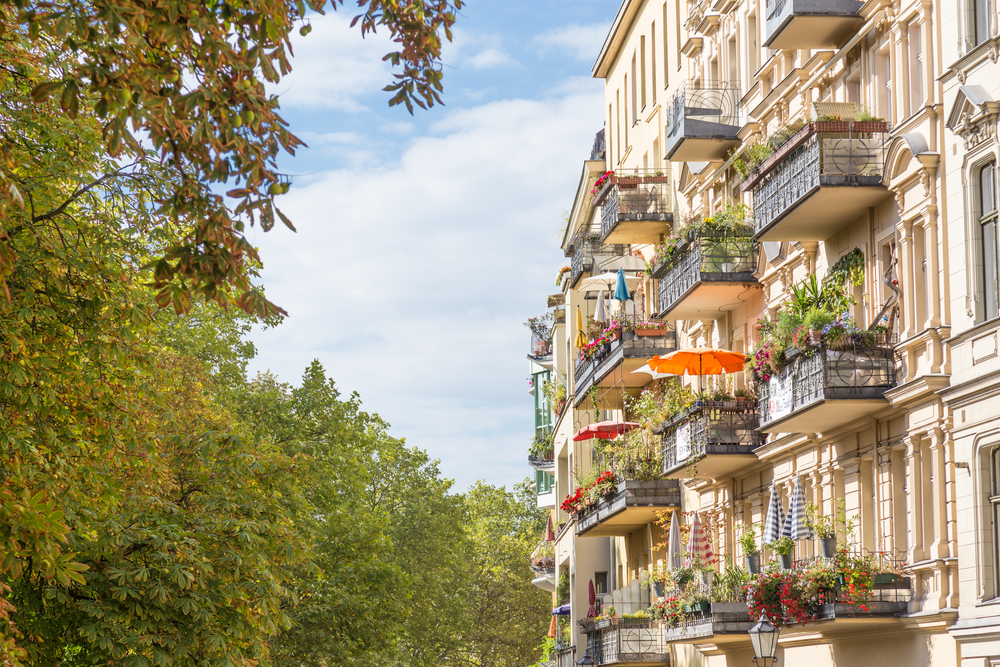 Kreuzberg is a borough in central Berlin just south of Mitte. Back in the 1960s, it was a particularly impoverished area. The lower living costs attracted many students and immigrants, which helped shape a unique culture and energy still felt today. However, significant development has also taken place since then. The area's diversity is evident in the restaurant market.
Fun Things to Do
If you like Turkish cuisine, Mustafa's Gemüse Kebab is a popular spot for mouthwatering kebabs.
Another local favorite is the Adana Grillhaus, which has an appetizing menu of different Mediterranean meat dishes.
Fancy a quality coffee house instead? Take a trip to Five Elephant Coffee, where you can indulge in rich coffee and delicious baked goods.
Whilst staying in Kreuzberg, you'll also be in close proximity to many museums and galleries. The Jewish Museum offers visitors an insight into the history, culture, and experiences of Jews throughout history. Very close by is the Berlinische Galerie — a family-friendly museum of modern art, architecture, and photography that also has a library and large archive. They offer art lessons for both children and adults at this museum too.
Prenzlauer Berg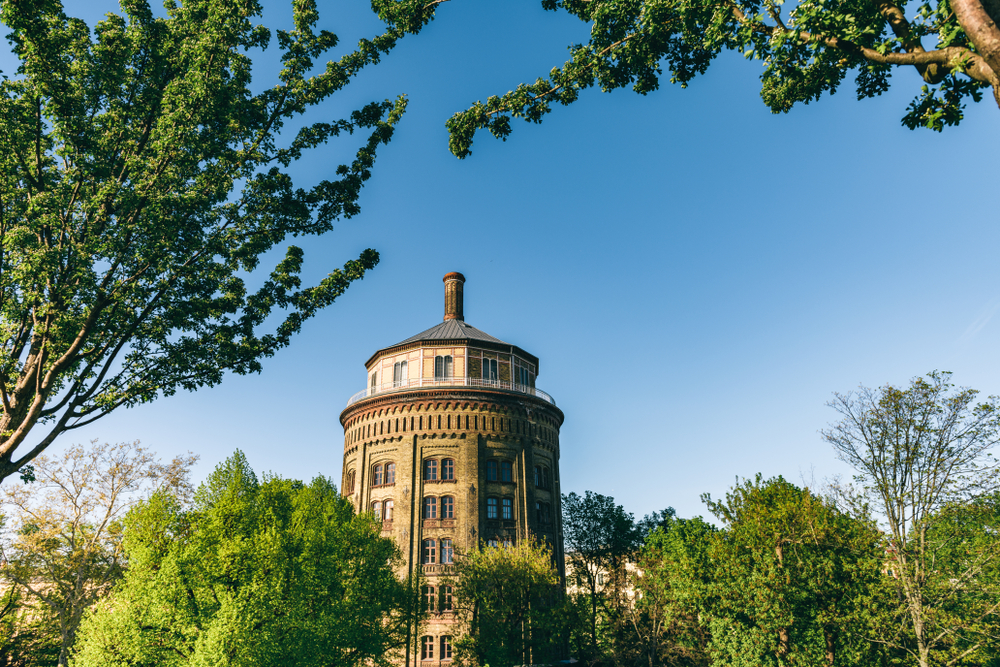 Prenzlauer Berg is a picturesque part of Berlin that, unlike much of the city, retains a great deal of its pre-war architecture. This includes cobblestone streets and buildings that were constructed over a century ago. The area also has a rich arts scene in addition to a vibrant nightlife, giving visitors plenty to see and do. When the sun is out, a trip to Mauerpark is a perfect way to spend the afternoon. This beautiful park is not only great for a barbecue or picnic, but it also hosts flea markets, food stands, and many other attractions.
Fun Things to Do
If the weather prohibits outdoor activities, you can have just as much fun visiting the Kulturbrauerei, or "culture brewery." This former industrial brewery is now a 270,000-square-foot cultural center consisting of bars, restaurants, boutique stores, a theatre, and much more.
If a lively night out is what you're after, Prenzlauer Berg will not disappoint. At the Bryk Bar, patrons can indulge in a range of delectable cocktails while soaking up the ambiance of the industrial-chic venue. They even brew their own Bryk gin, which forms the basis of some unforgettable cocktails.
For a more budget-friendly bar choice, August Fengler should be at the top of your list. It is brimming with an early to mid-twentys crowd and has DJs on after 10:00 p.m. every evening. The bar even has several foosball and ping pong tables to keep you entertained.
Charlottenburg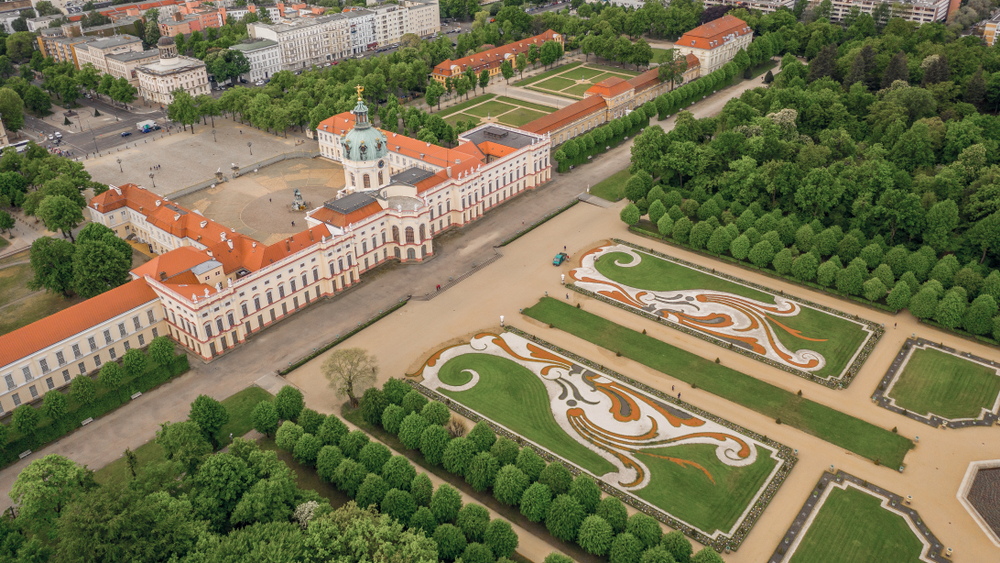 Charlottenburg is a Berlin district boasting some of the grandest architecture in all of Europe. The largest royal palace in the city, Schloss Charlottenburg, which translates to Charlottenburg Palace, is an excellent example of this. A beautiful, gilded, historic building, Schloss Charlottenburg was built in the 1600s and it's a monument you want to see firsthand. As one of the more affluent parts of the city, you're spoilt for choice when it comes to upmarket department stores, hotels, and eateries.
Fun Things to Do
Treat yourself to a gratifying shopping spree at the Europa-Center. This 86-meter high-rise has a huge shopping mall with a wide assortment of premium shops inside. A Kabarett theatre and large Irish pub are also located there.
For a more cultured experience, visit Charlottenburg's world-famous opera house, the Deutsche Oper Berlin. This incredible venue was opened in 1961 and puts on high-quality operas, plays, and musical events. It was also designed to give every guest an equally spectacular view of the stage, regardless of the seat you occupy in the 1,865-capacity venue.
Bergmannkiez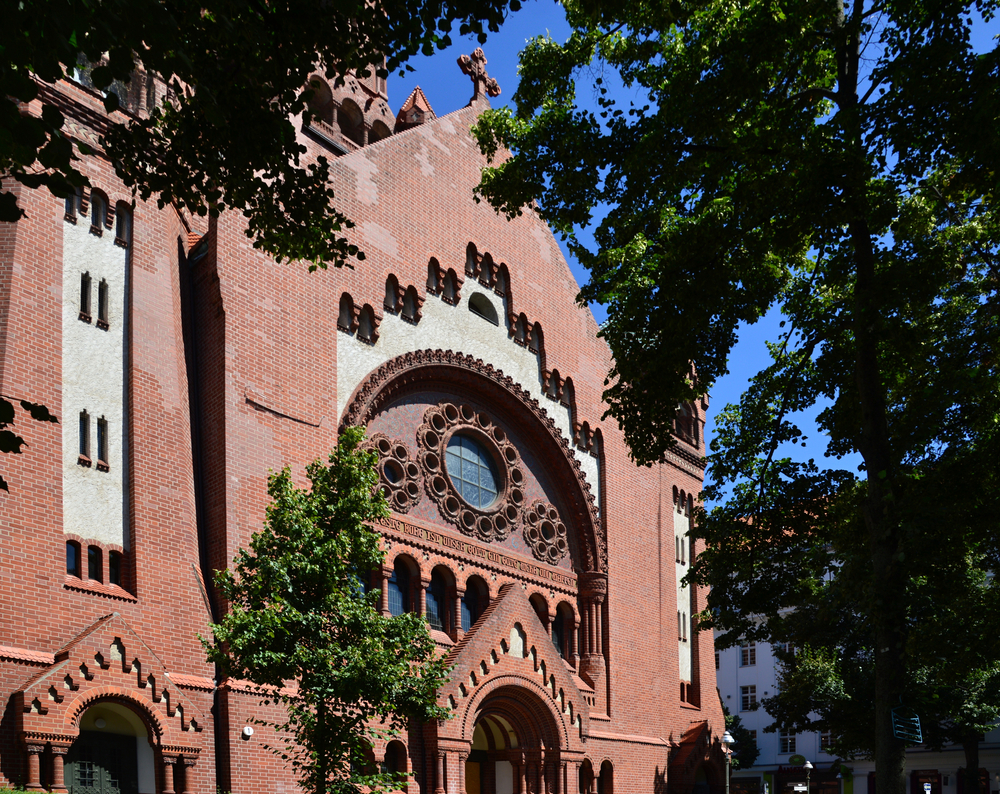 Bergmannkiez is a charming part of Berlin that attracts plenty of visitors due to its well-maintained 19th-century townhouses, independent stores, eateries, and bars. One of the most popular owner-operated stores in the district is the boutique bookstore Another Country. With mountains of books to pour through, a lending library, and lots of cozy seats to get comfortable while reading, this place is a book lover's dream! The owners also host a range of entertaining events that book enthusiasts will love.
Fun Things to Do
Marheinekeplatz Flea Market is another popular attraction. Visit different stalls selling everything from clothes and accessories to art and records.
In terms of bars and nightclubs, Bergmannkiez also has plenty to offer. Head to Limonadier and pick your choice of decadent cocktails. This beautifully designed bar is themed around the Roaring Twenties and guarantees a party to remember.
For a less fancy but no less fun evening, visit the Destille Kreuzberg. A low-key bar with eclectic, colorful décor, Destille Kreuzberg has some of the best draft beer and ales in town. You may also be lucky enough to experience one of the many live events hosted there.
Tiergarten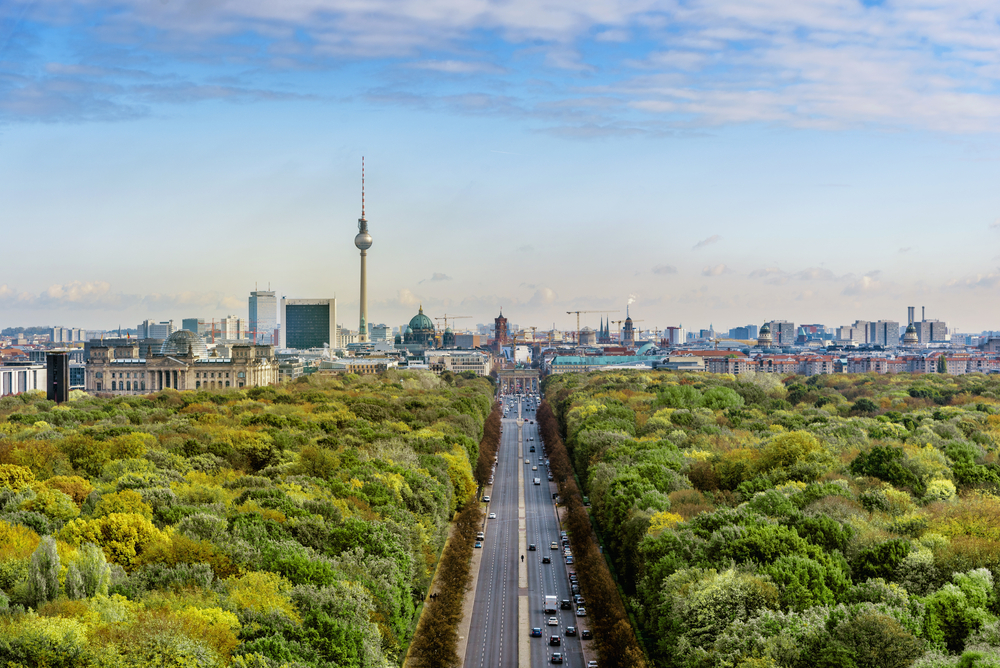 Tiergarten, situated in central Berlin, is a beautiful place to spend a holiday. One of the greenest parts of the city, nature lovers can't get enough of all it has to offer. The eponymous Tiergarten Park is a vast urban garden spanning 520 acres. The third largest in Germany, it is also Berlin's most popular inner-city park and sees a high volume of visitors. Its lush green lawns, arresting floral displays, and multiple monuments have a big role to play in that.
Fun Things to Do
The Haus der Kulturen der Welt — translating to "the House of the World's Cultures" — is another Tiergarten attraction that the entire family can enjoy. This international center for art and culture hosts numerous displays, performances, and talks. Anyone interested in art, literature, history, or culture will be fascinated by the wealth of exhibitions and events at this venue.
Another aesthetically and intellectually stimulating spot within Tiergarten is the Museum for Film and Television. Go for a visit to experience an immersive tour through the history of German film.
To unwind after soaking in all the lore, you'll have a rich assortment of restaurants, cafes, and bars to choose from. A perennially popular dining destination in Tiergarten is the Café am Neuen See. This picturesque restaurant is situated next to a lake within Tiergarten Park, providing an idyllic setting to enjoy your food and drinks.
For a more upbeat night out, the nearby Tiergartenquelle is a bar with an amazing range of Bavarian beers on tap in addition to a delicious selection of German cuisine. Another must-try venue for a night of merriment is the Victoria Bar. This stylish bar offers a selection of premium cocktails all served with flair.
For a more relaxed day of hedonism, you can visit the Schleusenkrug. Also situated within Tiergarten Park, this tucked-away secret allows its patrons to escape from the bustle of the city in a tranquil and leafy setting. It's the perfect place to enjoy a quiet beer.
Neukölln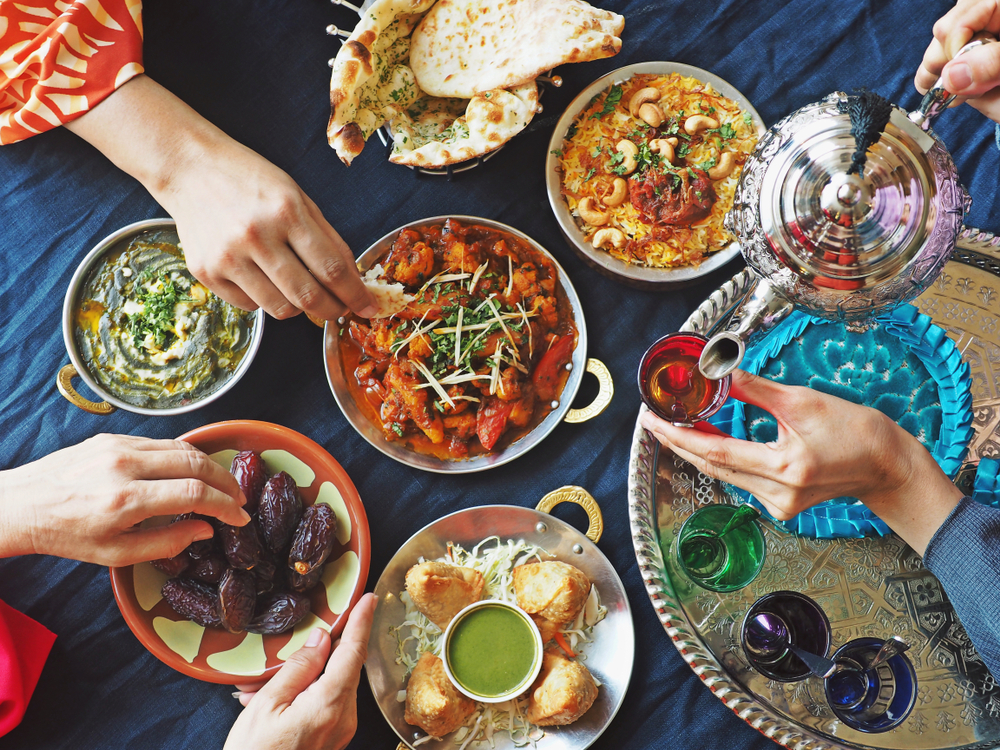 The borough of Neukölln is located in southeastern Berlin. With a population consisting of students, artists, and enclaves of ethnic communities, Neukölln oozes international, cultured vibes. If you're an avid foodie, you're guaranteed to get giddy about the selection of Middle Eastern eateries. You'll find hummus and falafel stands nearly everywhere you go.
Fun Things to Do
For the art-lovers out there, Cell 63 has lots to offer. This groundbreaking creative venue delivers an eclectic mix of avant-garde art, media installations, sculptures and much more. They also have frequent workshops where visitors can learn and develop their artistic skills.
Let Them Eat Cake also provides an exhibition space for art, but combines this with an independent boutique store that sells retro clothing. This "project space and vintage store" is the perfect place to soak in some creativity while treating yourself to some trendy new clothes.
Looking for a serene, scenic place to relax? Visit Britzer Garten. This beautiful park features a 10-hectare lake, rolling hills, lush meadows, bright flower beds, art displays, and restaurants. When the sun goes down, you can have some fun at one of the area's many vibrant bars and clubs. Klunkerkranich stands out as a great spot to enjoy an unforgettable night on the town. The rooftop bar setting with breathtaking views of the city and a large outdoor space won't make you want to go anywhere else.
Where to Stay in Berlin During Your First Visit
If you're a first-time visitor to Berlin, you can't go wrong with a scenic area like Mitte. As Berlin's central neighborhood, Mitte epitomizes the city's architectural brilliance with awe-inspiring structures including the Brandenburg Gate and the Berlin Hauptbahnhof Train Station. In addition to these tourist attractions, it is also home to a range of museums, parks, cafes, markets, and bars.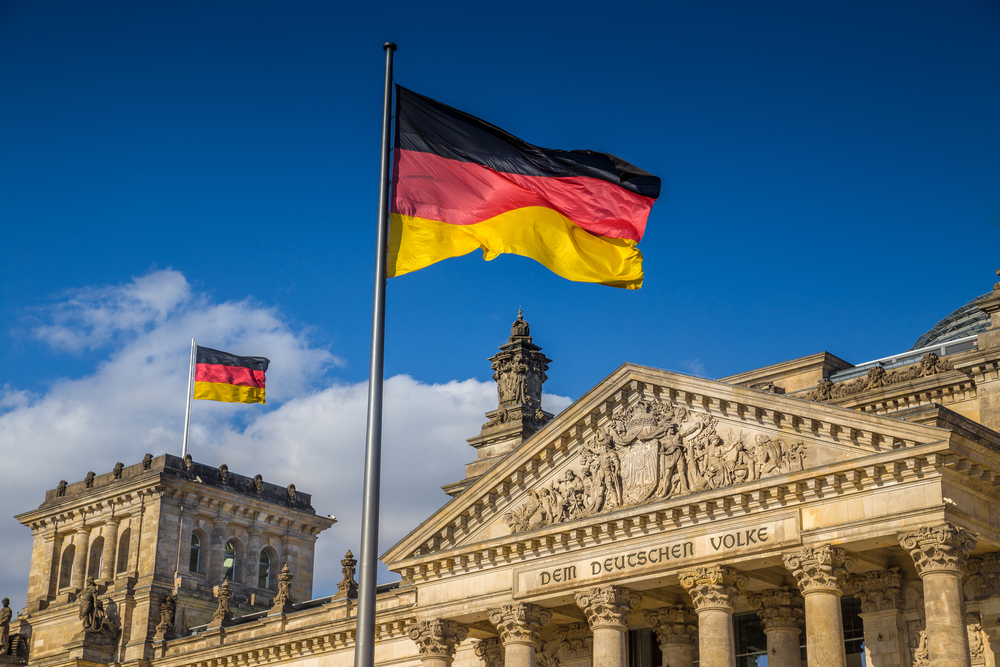 Another great place to stay for a first visit is the Kreuzberg District. This borough features an enticing selection of restaurants and bars, as well as a diverse art and cultural scene. Kreuzberg is also home to the SO36 Club, which has been at the center of the city's punk scene and alternative subcultures for decades. The venue has even hosted world-famous musicians such as David Bowie and Iggy Pop.
Things to Do in Berlin
The plethora of things to do when you visit Berlin can make it difficult to decide what to see and what to save for next time. Here are a few activities you can try to make the most of your trip.
Take a Cruise Down the Spree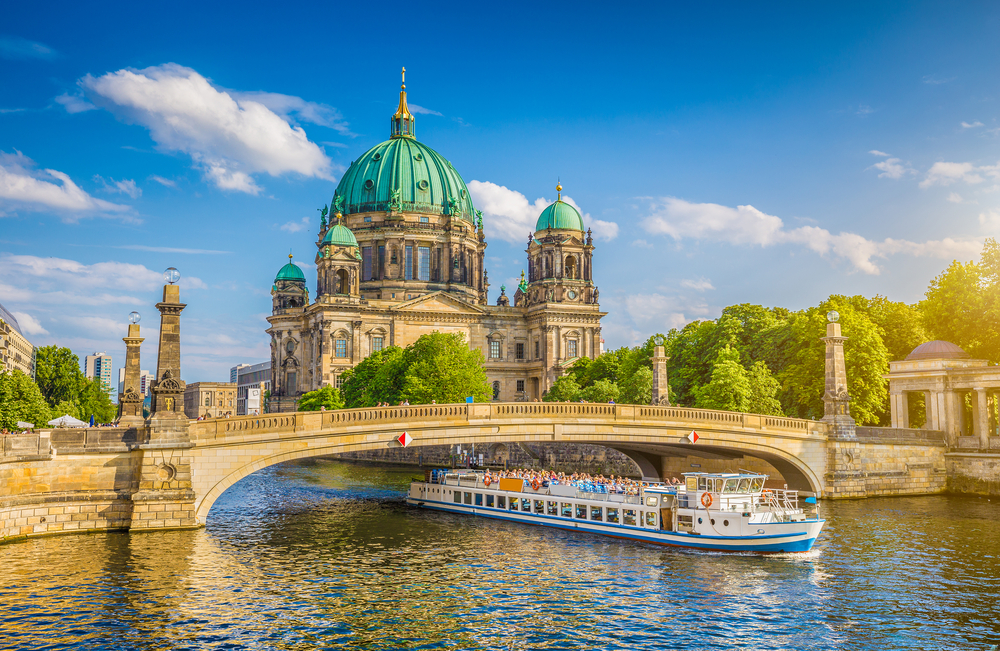 The Spree is a major river that winds its way through Berlin. Taking a cruise on one of the river-cruise boats is an idyllic way to explore the city and experience some of its incredible sights. Many of these excursions have catering on board, allowing you to enjoy a lovely meal or drink while soaking in Berlin's glorious architecture. If you love being on the water, you can even take a longer tour out of the city. Trips can last as long as eight hours.
Visit Tempelhof Feld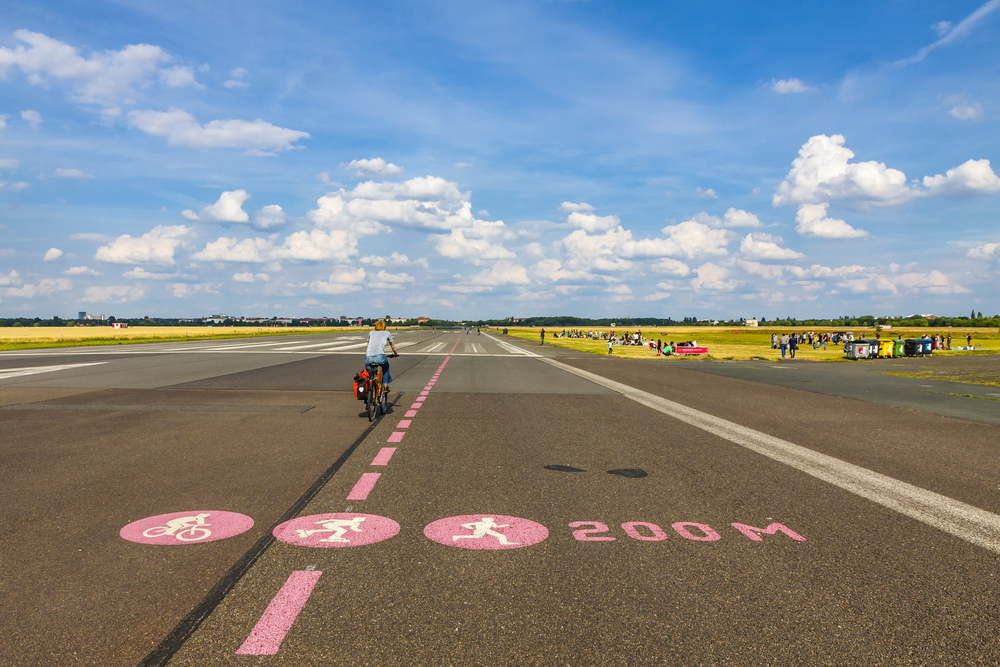 Tempelhof Airport was one of the first airports in Berlin. It opened in 1923 and closed its doors in 2008. However, this hasn't prevented Berliners from continuing to make good use of the space. In 2010, the city announced that it would reopen as a public park. The former runways, hangars, and vast open space make this a refreshing place to spend an afternoon. Tempelhof Feld frequently plays host to big events, including fashion shows, festivals, and open-air concerts. Yet, even when no events are scheduled, it's an ideal place to relax, run around, sunbathe, or enjoy a quiet picnic.
View the City from Above at the TV Tower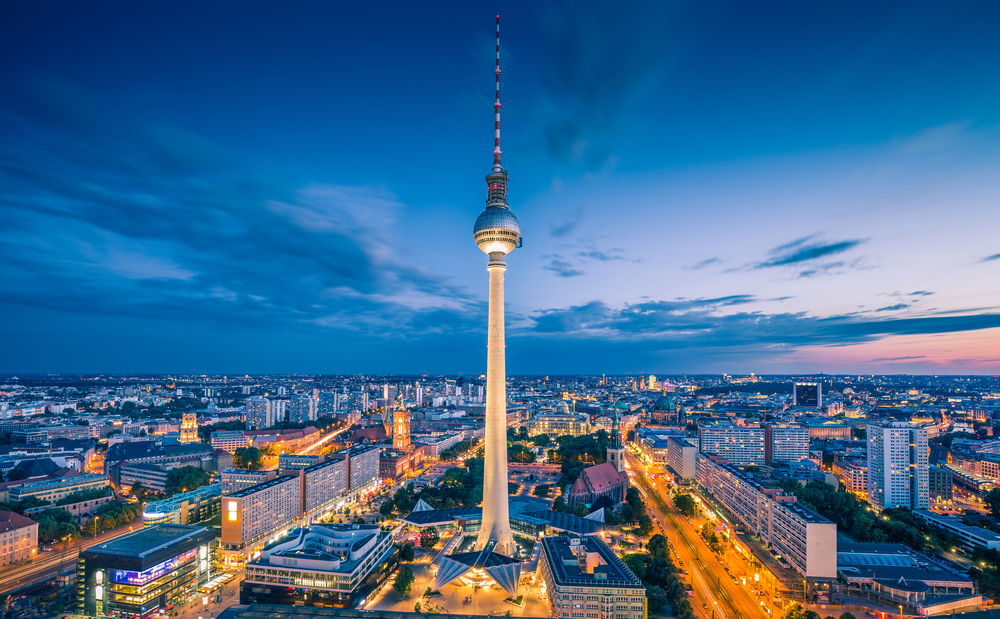 The Berliner Fernsehturm — also known as the Berlin TV Tower — is one of the most iconic parts of Berlin's skyline. This massive structure towers over 1,200 feet above the street below. For a small fee, you can access the tallest building in Berlin and enjoy breathtaking views of the city. There is also a bar and restaurant at the tower's zenith, giving you an opportunity to make the occasion extra special with a meal and drink in an unforgettable setting.
Attend Berlinale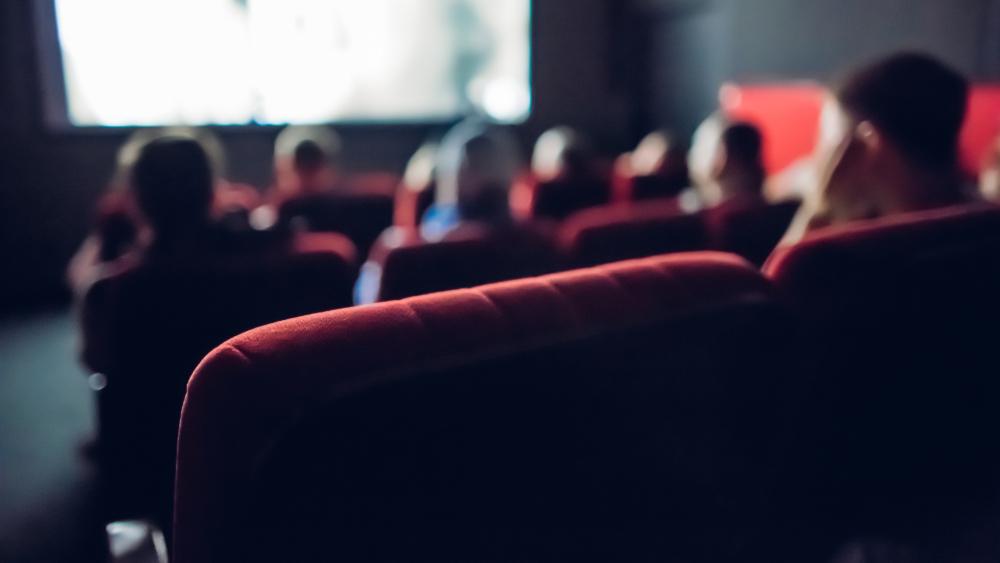 The Internationale Filmfestspiele Berlin (Berlin International Film Festival) or Berlinale, is the most popular film festival in the world by number of attendees. First established in 1951, it now attracts all the major talent from Hollywood and other global film-making centers. Held every February in Potsdamer Platz, Berlinale is an exciting opportunity for any cinema fan to view screenings of new movies in the presence of global big-screen stars.
Take a Free Guided Walking Tour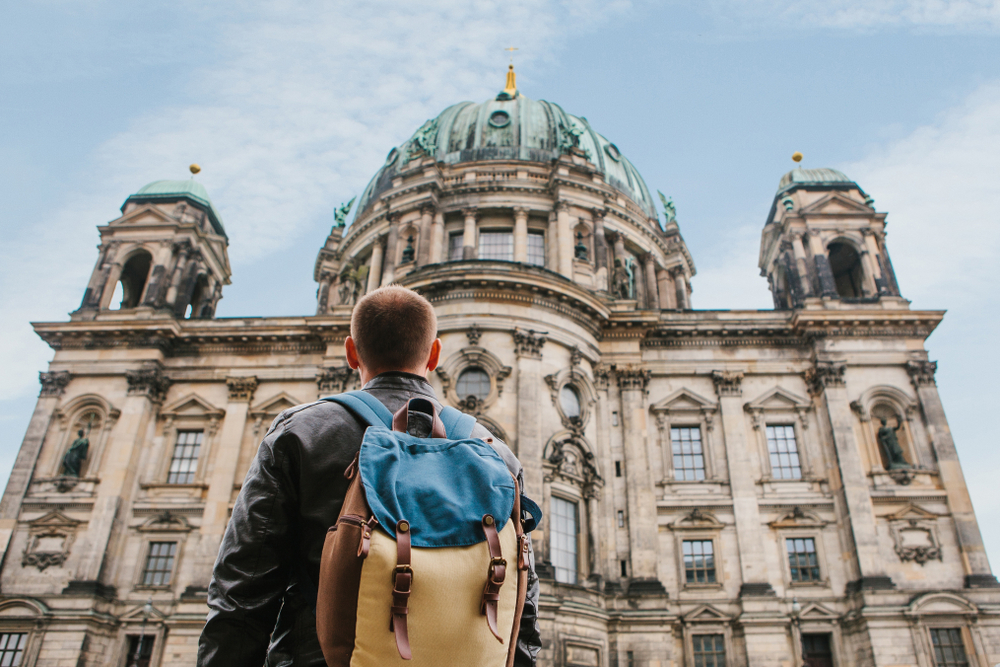 Dive into Berlin's rich history while getting a bit of exercise at the same time. You can take your pick of guided walking tours around the city with tour guides who are as entertaining as they are informative. A key draw of these tours is learning about all the wonderful places you can visit during the remainder of your trip. Your guide can inform you about all the best bars, tastiest restaurants, and most beautiful parks to visit. This is all while delivering an intriguing chronicle of Berlin's captivating past.
Watch a Performance at the Schaubühne am Lehniner Platz
Germany's theatre scene is the envy of the world. If you're looking for the country's most beloved theatre, you wouldn't be far off with the iconic Schaubühne am Lehniner Platz. A champion of the avant-garde, this venue hosts numerous world-leading theatre groups, directors, and writers. The majority of performances are in German, but many of these also have English subtitles.
What to Eat
Germany has a strong tradition of fine dining that goes back centuries. Any visit to Berlin is the perfect opportunity to partake in the most delectable cuisine around. Here are some of the best eateries the city has to offer.
Vedang
German food is famously meat-heavy, with a strong focus on sausages. But that doesn't mean that vegetarians and vegans shouldn't travel here! If this applies to you, a trip to Vedang will be ideal. They have an assortment of cruelty-free wraps, burgers, and side dishes that people travel far and wide to try.
Restaurant Tim Raue
Travelers looking for a fancy night out will want to head to Restaurant Tim Raue for a fine-dining experience that is hard to beat. This stylish eatery with Asian-inspired cuisine can be found in Berlin's Friedrichstadt neighborhood located southeast of the Mitte and the Spree River, and is a one-minute walk from Checkpoint Charlie. Though its certainly expensive, you also have the option to go for lunch, too, and the menu features an extensive wine list.
Gaffel Haus Berlin
For an authentic German pub and restaurant featuring real German food and ale, Gaffel Haus Berlin is the place to go. This marvelous establishment offers hearty traditional German dishes like the Buurefröhstöck with bacon and apples. They also have a selection of thirst-quenching German beers on tap.
Plan a German Getaway with VacationRenter
Ready to plan a trip to Berlin? Find the right accommodations for your kind of travel style on VacationRenter today. And be sure to check out our guide on Germany travel etiquette before you take off!