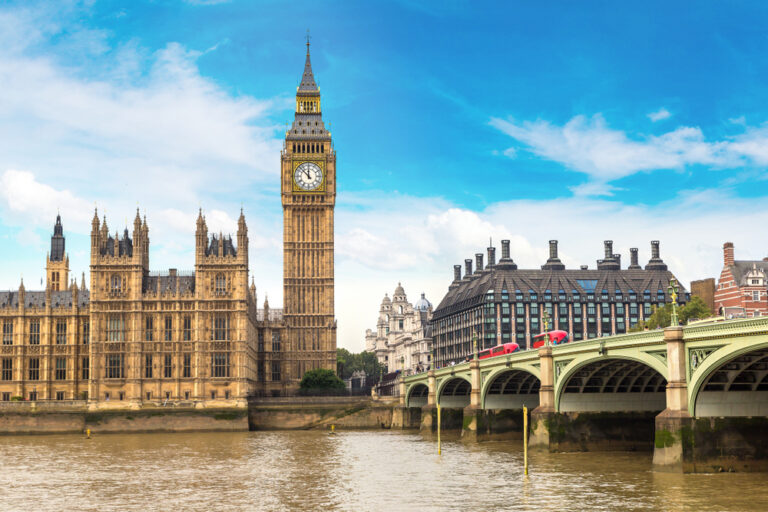 With its glamorous royal family, breathtaking Victorian architecture, and famous landmarks — like Big Ben and the London Bridge — first-time visitors to London have no shortage of fascinating excursions awaiting them in the English capital. In addition, London is home to a rich theater history based in the West End and Covent Garden, home to over 40 theaters alone.
Without ever even leaving a central location in London, travelers are within walking distance to the city's famously eclectic shopping at Camden Market and along Oxford Street. Further, family-friendly attractions like the London Eye and the Natural History Museum abound in all of London's best areas, as do quiet nooks covered in beautiful street art where adults can catch up over afternoon tea.
Key Points
Learn the layout of London
See what London has to offer for food lovers
Discover the history of London
Discover where to enjoy the London nightlife
Find the best shopping in London
This article covers which parts of London to head to for different interests and offers useful tips on finding the best neighborhoods and main attractions to suit any travel style.
How Is the City of London Laid Out?
The first aspect of London's overall structure to understand is that the River Thames divides the city's north and south sides. Both sides of the river feature major sightseeing gems and historical buildings. However, historically speaking, the western side of the city developed as the more affluent side because the waters of the Thames travel eastward. This caused working-class shipping neighborhoods to form early along the eastern side of London, and to this day, the East End reflects a more blue-collar "local" vibe, while the West End has remained tonier.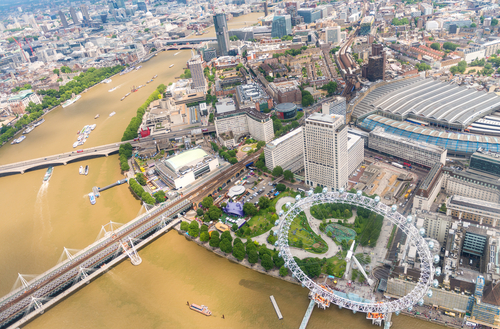 London contains 32 separate boroughs, each with a distinct personality and unique attractions. Most Londoners either walk or jump on the public transport train — formally named "The London Underground" but affectionately called "The Tube" by residents — at their nearest Underground station to get where they're going. Although London is a highly walkable city, it's not laid out on a traditional grid, and The Tube is decidedly the best way to navigate any considerable distance. Travelers can get almost anywhere in London using a combination of the Northern, Central, Jubilee, Waterloo, and Piccadilly lines.
Where to Stay in London by Interest
One of the best things about England's lively crown jewel is that many of the most exciting parts of the city are just a short walk from the heart of London. Different kinds of travelers will have varying ideas about which places are the best based on their interests.
For example, someone who came to London to find the next big thing in Camden's live music scene may love East London much more than the eager researcher who's here for the Science Museum. The following sections highlight which areas of London are best for a wide array of visitors.
Great Food
If you're a confirmed foodie, head to Hyde Park first once you arrive in London. This area is home to many of London's Michelin-starred restaurants inside its luxury hotels. Still, if that's not your vibe, Soho is the place to be for creative and delicious London street food and avante-garde cafes and bistros.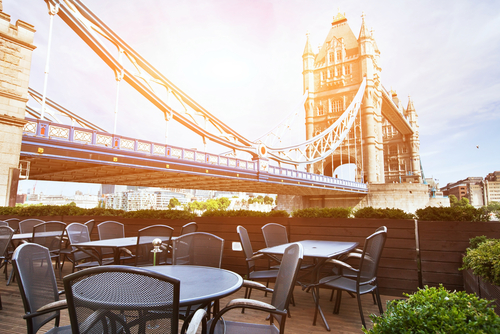 For an all-access pass to the freshest flavors of the city, take a trip to Borough Market on Southwark Street. This Central London must-do offers seemingly endless passageways full of food traders from every corner of the gustatory globe and a relaxed atmosphere for strolling while you sample tastes.
Discover History
London is brimming with vibrant and accessible history, dating back even as far as the Roman invasion. South Kensington plays home to all manner of museums, including the Victoria and Albert Museum, the Natural History Museum, the Science Museum, and the Museum of Architecture. For the literary-minded, Bloomsbury and Fitzrovia offer a host of book shops, local lore centered around the writings of Virginia Woolf, and the British Museum.
The City of Westminster is great for visitors wishing to see famous sites like Westminster Abbey, the lively road junction of Piccadilly Circus, London's Houses of Parliament, and one of London's most famous Royal Parks known as Green Park. Additionally, the exclusive St. James area houses Buckingham Palace, while the City of London borough features St. Paul's Cathedral.
The iconic Tower Bridge connects the boroughs of Southwark and Tower Hamlets. On the far western section of Tower Hamlets is the infamous Tower of London, the Queen's fortress that has held countless legendary captives, such as Anne Boleyn and Guy Fawkes.
Nightlife
If you're flying across the pond to break it down on London's best nightlife dance floors, jet straight to Soho, Camden, and the East End. These areas are world-renowned for their progressive after-hours scene. Ethnic influences abound here too, such as the delightful "Banglatown" in the East End's Brick Lane.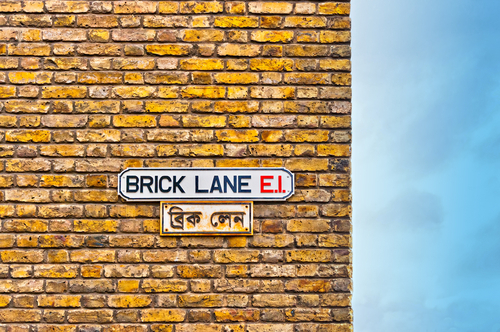 Check out Cargo, Ministry of Sound, and XOYO if you're a nightclub aficionado!
World-Class Art
Covent Garden, with its charming cobbled streets, lures art-hungry travelers with everything from its plethora of nearby theaters to London's Transport Museum, and even the famous lion statues of Trafalgar Square. Saunter over to South Bank to catch a glimpse of the Shard or wander through the Tate Modern.
If theater is your thing, the West End is your destination, with shows as wide-ranging as the London Coliseum, the Dominion Theatre, the Gillian Lynne Theatre, the Phoenix Theatre, the Apollo Victoria Theatre, and many more. Meanwhile, Shoreditch and Spitalfields remain the not-so-secret hideaways of some of London's best up-and-coming artists, musicians, and street performers. Liverpool Street, especially, contains some of London's most quaint and unusual offerings.
Amazing Shopping
For high-end designer shopping, there's no place more impressive than Mayfair in London. This area is one of the oldest in the city and one of the most affluent in the world. Couture designers such as Chanel and Prada have flagships in glamorous Mayfair.
What's more, the world-famous Harrods can be found on Brompton Road in Knightsbridge, and Potterheads can venture over to Kings Cross station to visit the official Harry Potter shop. Camden Market, also known as Camden Lock, is a famed London flea market in North London that comes with a wealth of thrifting history and a world of unbelievable finds.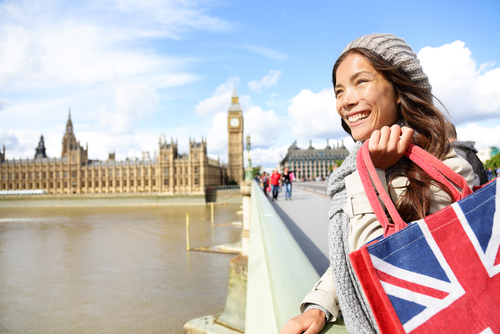 Does It Matter Where You Stay in London?
Because of its radically diverse and dense options, much of your decision on where to stay in London will hinge on factors like your budget, specific plans, length of stay, and the number and type of travelers in your group. Thus, where you stay will impact your experience to some extent, but only depending on how much you plan to stay in the immediate area around your accommodation.
More subdued, elderly, or child-free travelers may prefer quieter London neighborhoods like Notting Hill and Earl's Court within the borough of Kensington and Chelsea. On the other hand, a newlywed couple seeking privacy and proximity to idyllic green space like Regents Park might choose a Georgian townhouse in Paddington, just a few minutes walk from the Paddington Tube station. Yet, young parents with small children might want accomodations near Leicester Square, with its M&M's store and easy access to Kensington Gardens.
Whether you need help finding mid-range housing near St. James's Park or a trendy apartment in Brixton, VacationRenter is here to help you discover the perfect stay for your London style.
How Long Should You Stay in London?
London is a massive city with a million and one epic attractions. It would be impossible to see it all in one visit, so your sightseeing goals should guide the duration of your stay. If you just want to get a taste of big draws like the Tower of London and the Tate Modern, plan for two to four days. However, if you really plan to come away feeling as though you've experienced the city in all its myriad forms and get the most bang for your buck, you may need between one and two weeks.
Experience the Best of London With VacationRenter
Whether you're a seasoned traveler to England who feels as though you've seen Buckingham Palace a billion times or a first-time visitor looking to do all the sightseeing staples, VacationRenter has unique insights for your trip to England. Make your trip to London as streamlined and amazing as it can be by booking your stay through VacationRenter.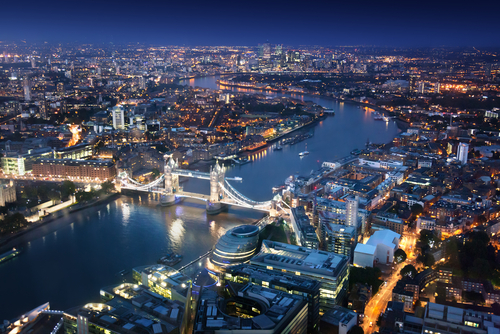 Mentioned In This Article