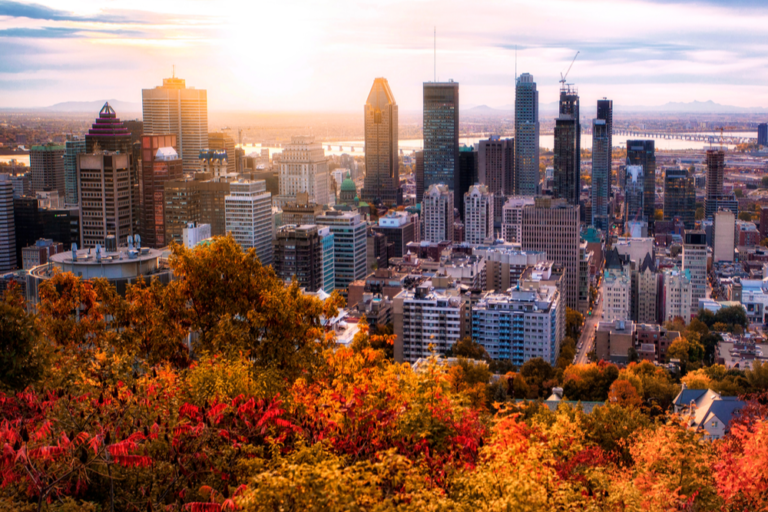 Montreal is a perfect blend of two worlds — English and French — and is a Canadian city of French and British origin. The beautiful city is a center for various attractions, such as art galleries, the Notre-Dame Basilica, and more. You can tour and experience historic Old Montreal atop a carriage drawn by a horse if you want the royal treatment. Its cobblestone streets will transport you back to the 17th century.
However, the beautiful views are not limited to uptown. You'll miss out if you don't check out the underground city, the iconic Ritz-Carlton, and the Montreal Museum of Fine Arts, located in Downtown Montreal. The latter also happens to be the biggest museum in Montreal.
Key Points
Montreal's geography, architecture, history, and culture
The best areas to stay in Montreal
The languages people in Montreal speak
If you're a first-time visitor, where you decide to stay in Montreal will largely depend on your expectations regarding eateries, the attractions you're interested in, and even your cultural or language experience. Montreal neighborhoods are dynamic, European, and trendy. Read on to see what else you can expect when visiting Montreal.
How Is the City of Montreal Laid Out?
Montreal is located in the Quebec province of Canada. It's Canada's second-largest city and also the historical, financial, and industrial center of the country. Quebec is situated to the south of Sherbrooke and the Lachine Canal, flowing through Montreal's southwestern end along the border of the village Griffintown. Le Moyne and Quartier du Musee are among the villages surrounding Montreal.
Montreal was founded in the mid-17th century. The city's historical significance is most evident in Downtown Montreal and Old Montreal. Montreal's French and English colonial history is also apparent in its architecture, consisting of English and French buildings. In the early 19th century, the walls around the city were destroyed. Other notable architectural masterpieces include the Ernest Cormier's Université de Montréal, the Aldred Building at Place d'Armes, the Place des Arts, the Notre-Dame Basilica, and the ITHQ (Institut de tourisme et d'hôtellerie), among others.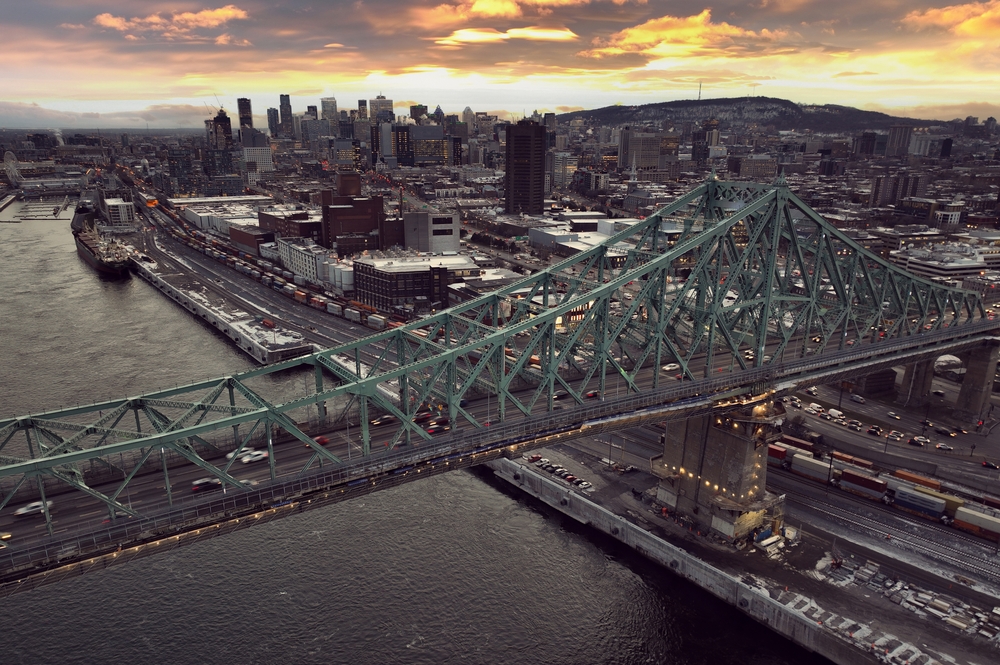 The city has the second-highest Canadian city population, so you might experience a little traffic in Montreal. The Société de Transport de Montréal (STM) is Montreal's primary transport body, operating buses and the metro system, where millions of passengers commute every day. You can also commute through Montreal via rail. The city has two airports, making traveling more convenient. Old Montreal and Downtown Montreal (containing Centre-Ville and other neighborhoods) are the most popular districts in Montreal.
Some districts are even walking distance from each other, while you'll connect to others via a bus or cab in the metro station.
Do People in Montreal Speak English?
Perhaps you might have heard rumors that Montreal natives only speak French. Yes, French is Montreal's official language, but it might surprise you that Montreal can be considered a truly bilingual society. Almost 60% of its inhabitants can speak both English and French.
What Is the Best Area to Stay in Montreal?
When visiting a new vacation destination or a place for the first time, one of the first things you'll probably think of is where to stay. Your choice would largely be influenced by your preferences for arts, history, nightlife, cuisines, etc.
From large districts like Old and Downtown Montreal to smaller neighborhoods like Rosemont-La Petite-Patrie, Quartier des Spectacles, Le Plateau-Mont-Royal (containing the Parc LaFontaine), Gay Village, Little Italy, Mile-end, Saint Catherine Street, Ville-Marie borough, and Pointe-Saint-Charles district — or Pointe, in short — Montreal is well-positioned to satisfy your cravings. Below we've detailed a few key places based on specific taste.
Where to Stay in Montreal, by Interests
There are so many impressive districts and great locations in Montreal. Some of the best neighborhoods are listed below.
Where to Stay for Great Food
The Vieux Montreal area is very touristy. On its cobblestone street, you'll find many eateries to satisfy your cravings. These include both French and Italian cuisine, among others. In Plateau-Mont-Royal, you'll also find quite a few more informal cafes and small eateries.
Apart from classic establishments, such as La Banquise and Schwartz's Deli, foodies can enjoy a good meal around Mont-Royal, Rue Saint-Denis, and Boulevard Saint Laurent. In addition, some of these areas offer a great nightlife experience. Chinatown is Montreal's hub for Asian restaurants and food. Quartier des Spectacles is also a notable cultural district.
Where to Stay to Discover History
Montreal has some fascinating places. Almost all of them are centralized in its historic center or old city — known locally as Vieux Montreal. This area offers you a journey across the city's history through its museums, emblematic buildings, and churches located very close to the St. Lawrence River.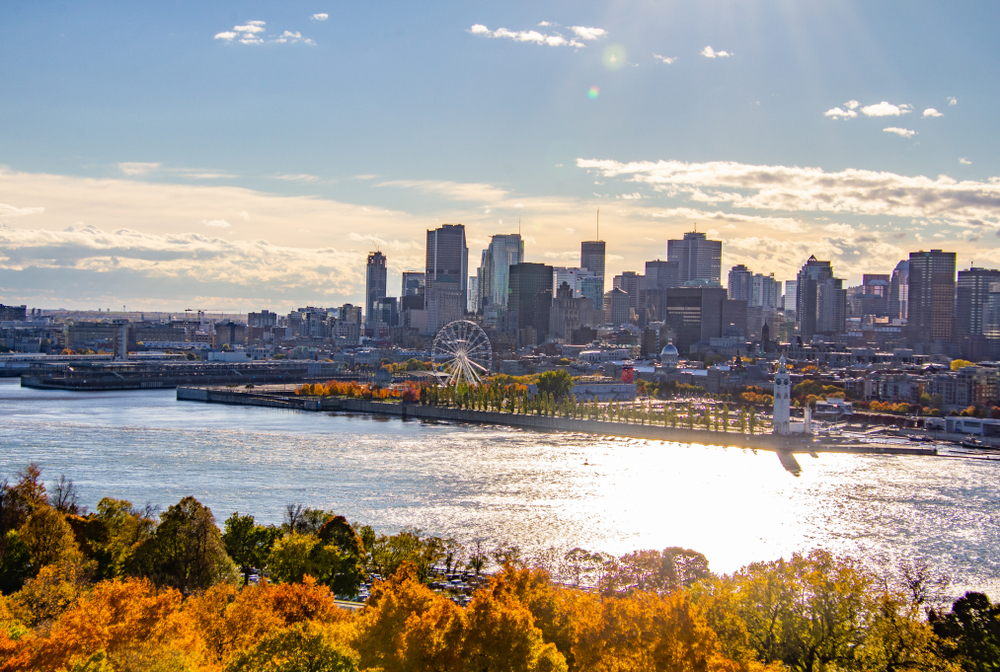 Most visitors end up in Vieux Montreal due to its recreational activities. European-based construction is still evident in some parts, as well. The great emblem in Vieux Montreal is the Notre Dame Cathedral. Located in the Plaza de Armas are everyday street music groups, entertaining the visitors who crowd in front of the church.
Where to Stay to See World-Class Art
In addition to shaping Montreal's historic architecture, the city's complex colonial past also gave rise to varying history and art museums.
Old Montreal — named for being the oldest neighborhood in the city where Montreal was established in 1642 — is a must-visit for art lovers. Pointe-a-Calliere Museum of Archaeology and History is the largest museum in Canada and the most frequently visited in Montreal.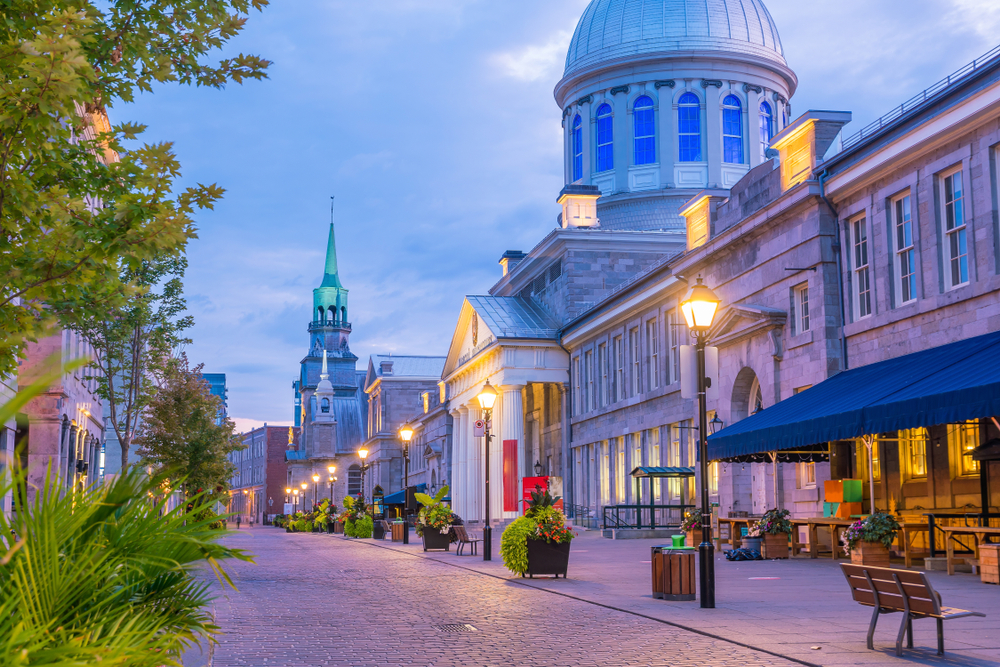 Collections encompass ancient Egyptian memorabilia ranging from household crafts and artifacts to jewelry and amazing artwork of Sarcophagi. Other iconic museums here include the Montreal Holocaust Museum, the Montreal Science Centre, Musee d'art Contemporain de Montreal, Chateau Ramezay, and the Redpath Museum of Natural History. Additionally, the cobblestone streets of Old Montreal, reminiscent of Europe, are a sight to behold. You can see carriages with horses that people board to experience the labyrinth of attractions Old Montreal offers.
Once you walk through Montreal's Old Port neighborhood, close to the Latin Quarter, it's hard to miss the two great towers of Montreal's Notre-Dame Basilica that stand out on the horizon. Completed in 1829, it's the first Gothic Renaissance-style church built in Canada. Its stained glass windows, religious paintings, and carved artistic stairs leave many visitors in awe. Located within Sherbrooke Street in the historic Golden Square Mile is the Montreal Museum of Fine Art. It is one of the most prominent museums in Canada and one of the 10 most-visited museums in North America.
Over 41,000 collections comprising graphics, sculptures, photographs, and international arts are hosted here. You can find everything from works by Rembrandt to ancient Egyptian Sarcophagi. Once you're done touring, you can enjoy some delicious snacks at Beaux-Art Bistro for refreshments. A 30-minute walk from the Basilica can also take you to the Museum of Fine Art — the taxi ride is three minutes long and costs $7.
Where to Stay for Nightlife
Boulevard Saint Laurent is most frequented by those looking for bars and clubs in Montreal. It's located in the Plateau Mont-Royal neighborhood and has numerous restaurants that blast music throughout the night. You can stay in the same area, which is especially appreciated in the harsher winter months when you won't want to spend too much time on the street.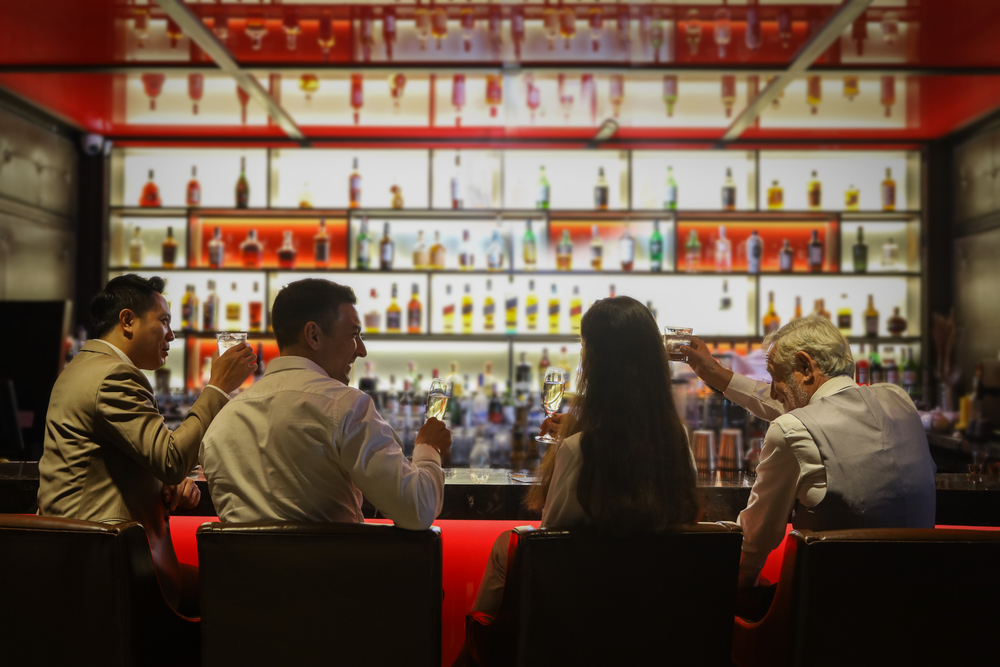 From there, you can end the night at the Café Campus nightclub. It's popular among Montreal university students due to its good music, theme nights during the week, and cheap drinks. The Orchid Nightclub is also quite famous in the area but somewhat more expensive, more formal, and with a slightly more mature audience.
The Crescent is another popular nightlife area in the city with a younger customer base, as there are several nearby universities. You can also enjoy a romantic night out at one of the beautiful floodlight-lit Parc LaFontaine's ponds. The Parc LaFontaine is Montreal's largest park.
Where to Stay for Amazing Shopping
The main commercial area of Montreal is the Rue Sainte Catherine. Once you've passed the Quartier des Spectacles area, you'll enter the central commercial district made up of street shops, department stores, and shopping centers, such as La Baie and the Eaton Center. During good weather, a lot of shopping takes place more at the street level. In the winter, it's the covered spaces of the RESO shopping centers and stores that are the most lively.
The summer season is also perfect for more alternative shopping areas, such as the streets of the Plateau Mont-Royal. That doesn't mean you can't shop in the Plateau Mont-Royal area during other seasons, too! Boulevard Saint Laurent is possibly the most representative of them, with fashion stores that alternate with international shops, bars, and restaurants.
Find Comfortable Montreal Vacation Rentals
Montreal is one of the most iconic cities in the province of Quebec. A blend of two worlds, its rich culture and history make it very significant. It's undoubtedly one of the most incredible places to consider for a vacation in North America.
That said, finding a great accommodation can be quite challenging, especially if you're a first-timer in the city. However, with VacationRenter, we've got you covered. You can choose preferences for your stay and find a list of amazing properties tailored to what you're looking for.
Mentioned In This Article