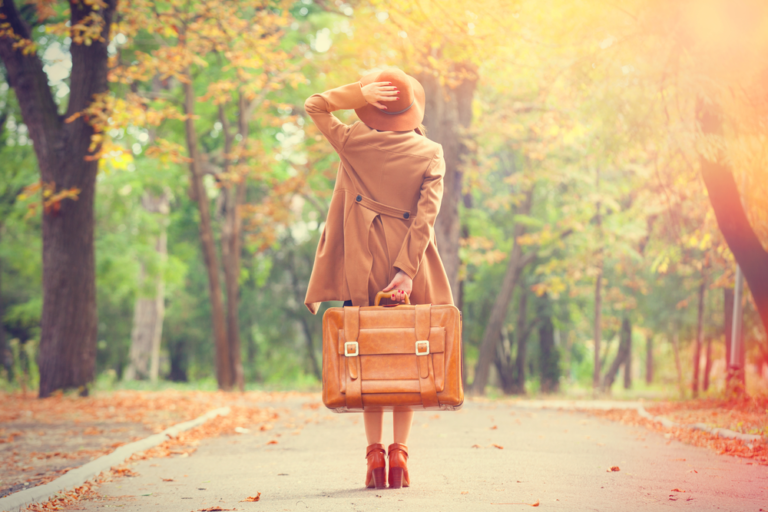 Autumn is a beautiful, less busy time of year to travel the world. Summer crowds tend to dwindle by late September, while fall foliage showcases splendid colors in early October. From California wineries to road trips across Europe, a wonderful getaway is awaiting you in the fall.
Depending on where you'd like to go, be sure to check beforehand for any travel restrictions at the destination to be sure your trip is the best it can be. Also, keep in mind that planning in advance and booking sooner than later in the year can often give you the widest selection of accommodations to choose from to make your trip especially unforgettable.
Key Points
October getaways often offer lower prices, fewer crowds, and pleasant weather.
It's springtime in October in Australia, but it's still perfect for a luxury visit to Sydney.
The northern lights become visible again in October in Iceland, and there's so much more to see and do around Reykjavík.
Fall leaf-peeping opportunities abound in the eastern United States, from New England states in the north to the mountains of Virginia and North Carolina.
Our travel guide below highlights some amazing destinations in and outside the USA that are perfect for exploring in October.
Why Should You Take Advantage of Travel During October?
October is an ideal time to travel for a variety of reasons. Autumn is a shoulder season — the time between peak summer months and off-peak seasons for many destinations. Airfare, entertainment, and rental rates can be cheaper in the fall because of off-peak pricing. October also boasts cooler temperatures, fewer crowds, and stunning fall colors.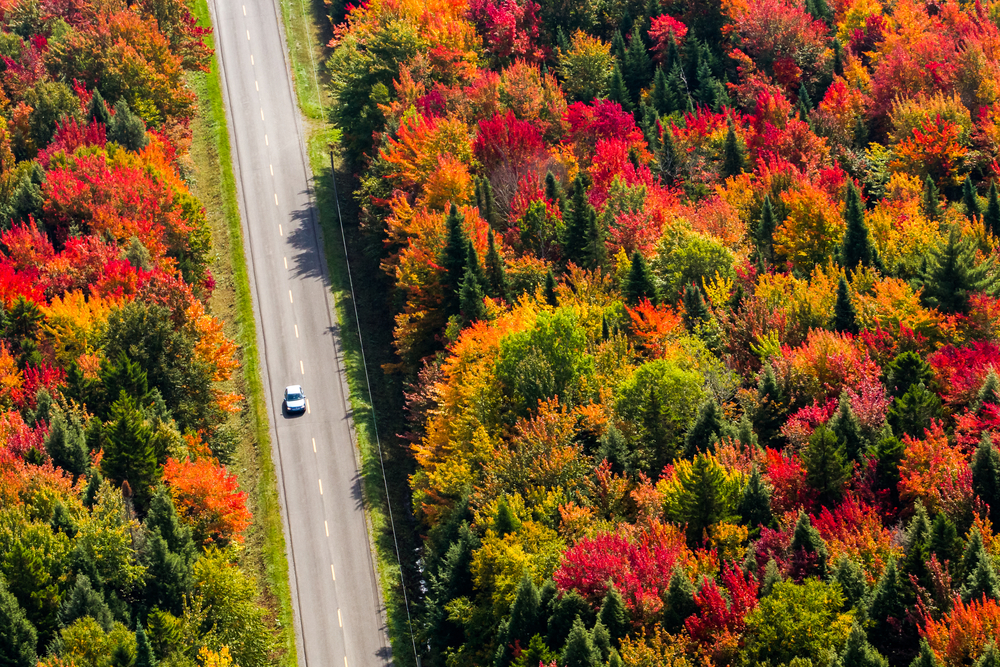 Just be sure to research an area's average seasonal weather before picking a destination this fall. You don't want to end up vacationing during a place's rainy season, especially if you're planning outdoor activities like biking or kayaking.
8 Awesome Travel Destinations for October
Our sightseeing guide has something for everyone — regardless of whether you picture yourself relaxing on a white-sand beach in Hawaii, hiking trails in the Great Smoky Mountains National Park, or sipping espresso at a cafe in Rome, Italy. Here's a closer look at some of the best places to travel in October.
Munich, Germany
Munich is the capital city of Bavaria, the largest state in Germany. It's the birthplace of Oktoberfest, the world's biggest beer festival that's over 200 years old. Oktoberfest's famous beer tents, delicious food, and carnival attractions draw in more than six million people every year. Dressing in traditional Bavarian costumes — dirndl for women and lederhosen for men — helps visitors fully immerse themselves in the experience.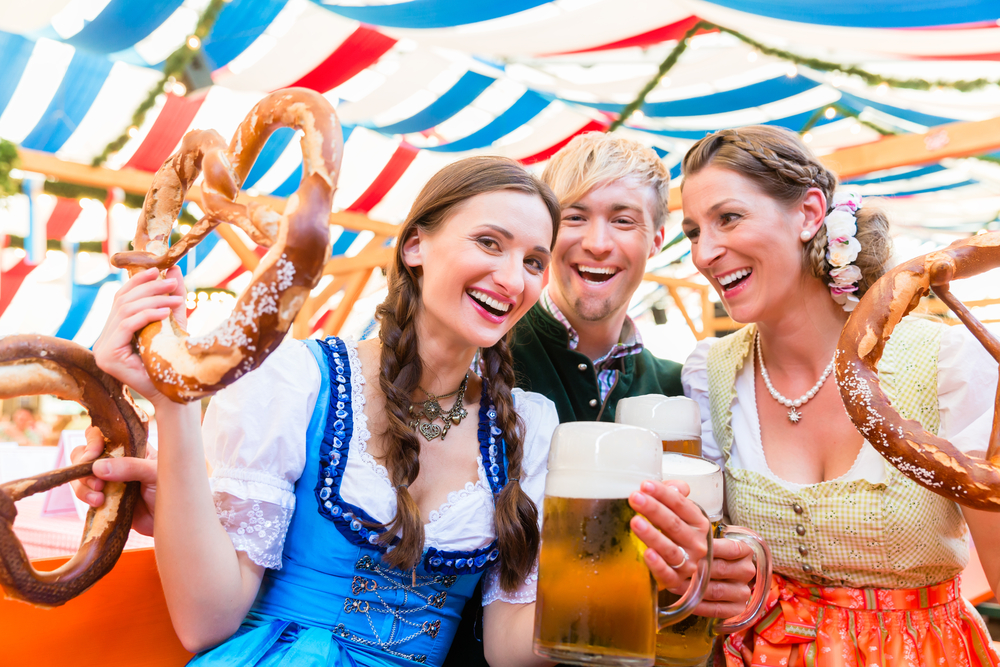 Oktoberfest usually lasts more than two weeks, taking place from late September through the beginning of October. Located in southeastern Germany, Munich experiences warm weather in early fall. Chilly days and nights are more common by late October. If you want to skip the Oktoberfest crowds, though, there's still plenty to experience in the city later in the month.
As the third-largest city in Germany, Munich is home to over a million residents. There's so much to do and see here. Visitors will find many shops, museums, and historical sites. There are also parks, lakes, and beer gardens to enjoy on warmer days. Getting around is made easy with reliable, well-connected public transportation, too. From Nymphenburg Palace to the Marienplatz in the city's medieval Old Town, Munich has something for everyone to explore.
Sicily, Italy
Mainland Italy is well-known for its fantastic cuisine, and Sicily is no different. Fall is a fabulous time for foodies to visit, as bountiful harvests grace the restaurant scene in addition to fresh pasta, bread, and fish. There are also food festivals all across the island in October. The most famous are Ottobrata Zafferana, Funghi Fest, and Chocomodica — a festival in Modica that celebrates hundreds of years of Sicilian chocolate creations.
Located in the Mediterranean Sea, Sicily is a large island off the southern tip of Italy. October marks the beginning of Sicily's low season, so travelers can find great vacation rentals at more affordable rates and enjoy smaller crowds at popular destinations.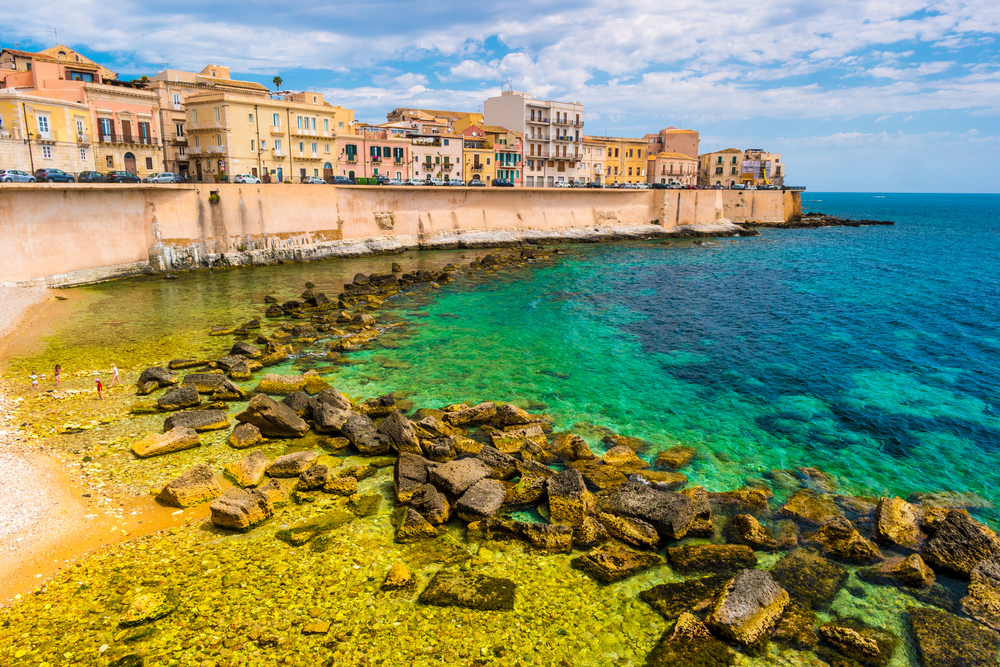 The weather and sea are still fairly warm in the fall, and rainfall is possible but rare. Outdoor activities like hiking Mt. Etna, day trips to the beach, and snorkeling are popular this time of year. October also offers pleasant weather for touring the capital city of Palermo and many ancient Greek and Roman ruins.
Traverse City, Michigan
Traverse City sits at the southern end of the Grand Traverse Bay, a waterway branch off Lake Michigan. This northern area of Michigan boasts a moderate climate that's perfect for wine-making and fall leaf-peeping tours. With 40 wineries in the region, wine tasting opportunities abound along the Traverse Wine Coast. The area also promises scenic roadways with miles of spectacular fall colors, rolling vineyards, idyllic small towns, and lakeside vistas.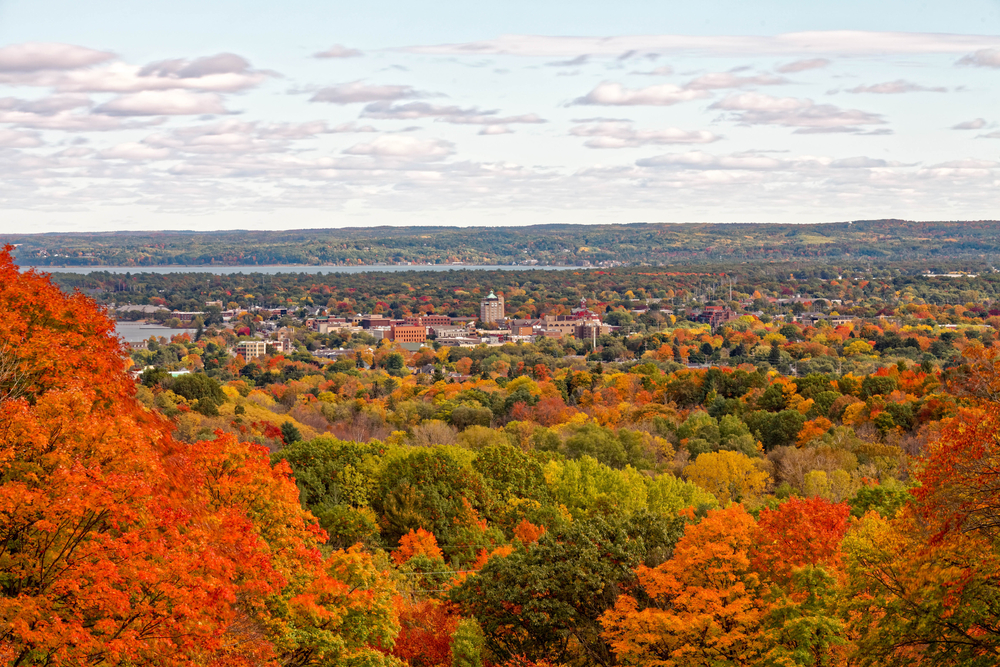 If breweries are more your style, you may enjoy exploring Traverse City on a group brewery tour. Adventurous kayaking and biking guided tours are available to take you on the waterways and around downtown for the day. It's a fun and unique way to experience the city in the fall and learn more about the area from a local guide.
Sydney, Australia
Known as the Emerald City, Sydney is the perfect place for a luxury vacation. The city offers world-class restaurants, designer shopping, entertainment venues, and luxe spas. You can even book a private hot air balloon tour to see spectacular views of the city from above.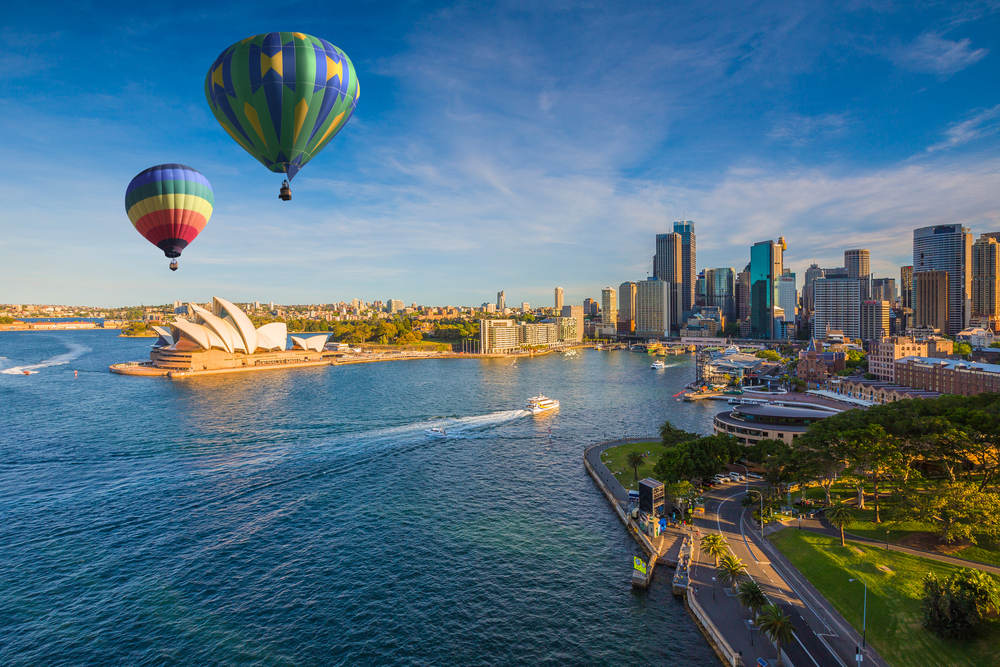 For top accommodations, look for rentals in exclusive neighborhoods like Bondi, Paddington, and Vaucluse. Double Bay is another great location and one of the prettiest areas of the eastern part of the city. It offers quiet sandy beaches, lovely parks, and other desirable amenities like cafes and boutique shops.
October down under in Sydney is like springtime in the northern hemisphere. The days are longer and warm up to more comfortable temperatures. October is part of Australia's spring shoulder season, offering cheaper rates and fewer crowds than peak summer months, and more favorable weather than off-peak times.
Reykjavík, Iceland
The capital of Iceland, Reykjavík, is a safe and friendly coastal city. Reykjavík is easily walkable due to its compact city center, and there are also buses to nearby attractions. Renting a car is another option if you want to go at your own pace. Going on a whale watching tour, visiting a local swimming pool, and hiking outside the city are all popular things to do in this area.
Touring the Golden Circle is a top Iceland bucket list item, too. The driving tour is at least a three-hour journey by bus or car that starts in Reykjavík and goes to waterfalls, geysers, and Thingvellir National Park. Other fun or enriching stops along the way, such as local farms and restaurants, are also possible depending on the tour or your own itinerary. The Blue Lagoon is another must-see destination just south of the city. Book tickets in advance to make sure you can gain entrance into this relaxing geothermal spa that's popular with locals and tourists alike.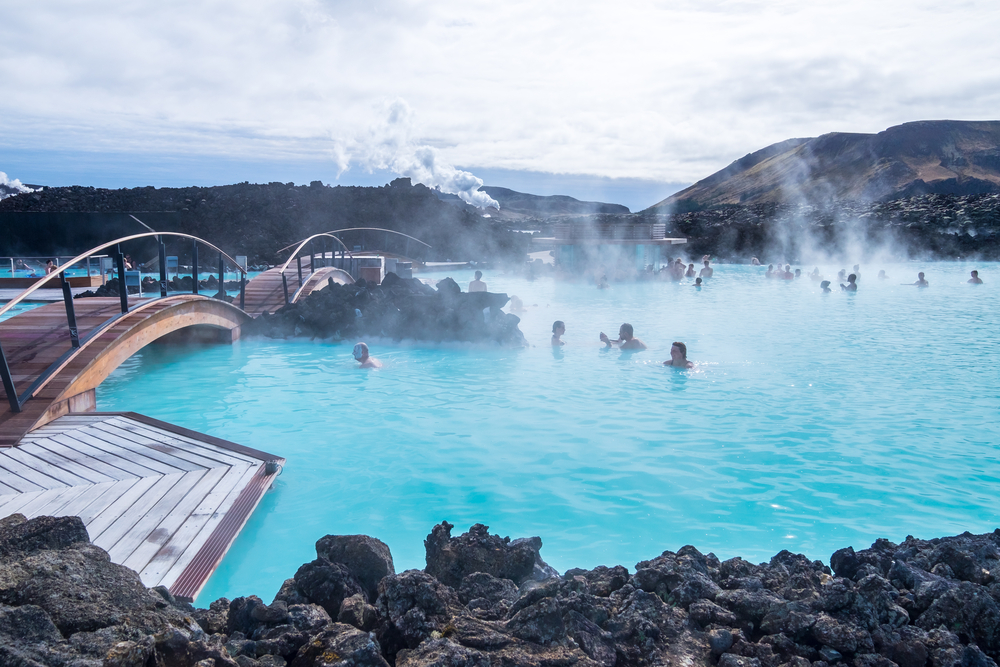 Visit Reykjavík and surrounding areas in October for the best fall colors and a chance to see the Northern Lights. Autumn in Iceland is chilly and windy, and the weather is known for making sudden and unpredictable changes. Remember to wear layers and pack a raincoat, just in case.
Santorini, Greece
The natural beauty of Santorini, Greece, will take your breath away. Known for stunning sunsets, beautiful blue waters, and scenic architecture, this island is amazing to visit in the fall. October is the last month of the tourist season for Santorini, so you can enjoy all the island has to offer, plus sunny weather and fewer crowds at better prices.
Oia on the northern side of the island is the most picturesque place to stay. Watching the sunset from Oia Castle is why many people journey to this village. Santorini has an ancient and dormant volcano that can be seen from Oia and other places along the coast. You can also take a boat out to see it up close. Vacation rentals with views of the caldera — the depression left behind in the sea by the volcano's eruption thousands of years ago — are usually in high demand.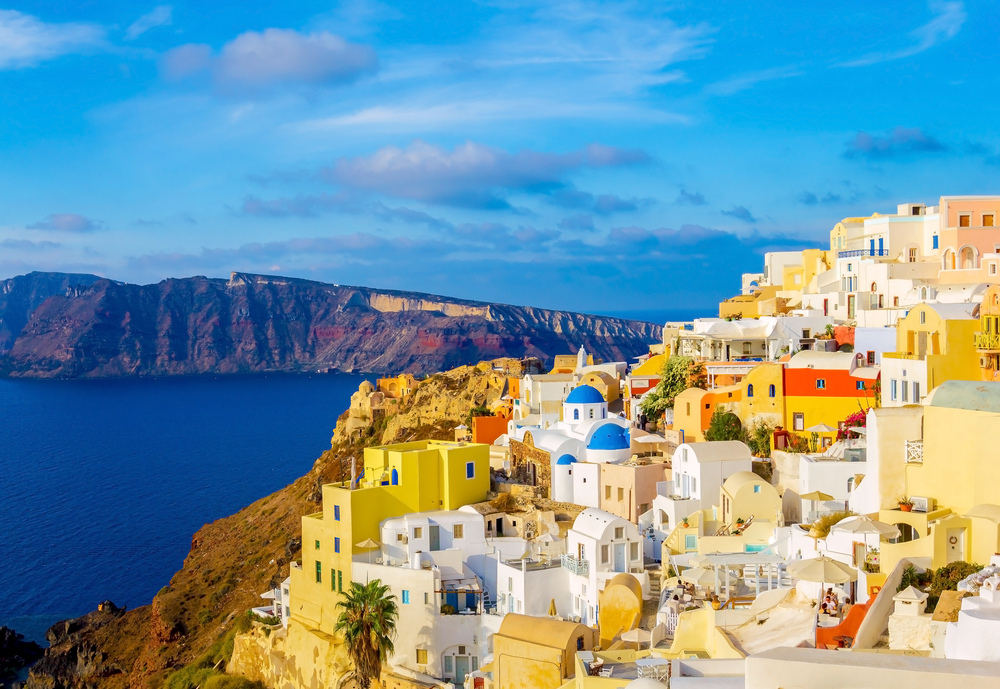 Fira is the other main village on the island and the capital of Santorini. It's the cultural and commercial center of the island where you can find everything from art galleries and shops to bustling bars and cafes. To get to the old port city of Ormos from Fira, you can walk down 600 stone steps or take a cable car from the cliffs. For a unique experience, ride a mule down to the harbor and have a meal at a tavern.
Asheville, North Carolina
Asheville is an artsy, vibrant place with plenty of cultural, historical, and outdoor activities to enjoy. The city lies in the Blue Ridge section of the Appalachian Mountains, the highest part of this ancient mountain range that extends from Pennsylvania to Georgia. The Blue Ridge Parkway is a scenic route through the mountains that links Shenandoah National Park in Virginia to the Great Smoky Mountains National Park in North Carolina. Touring parts of the parkway by car or motorcycle immerses travelers in the splendor of autumn.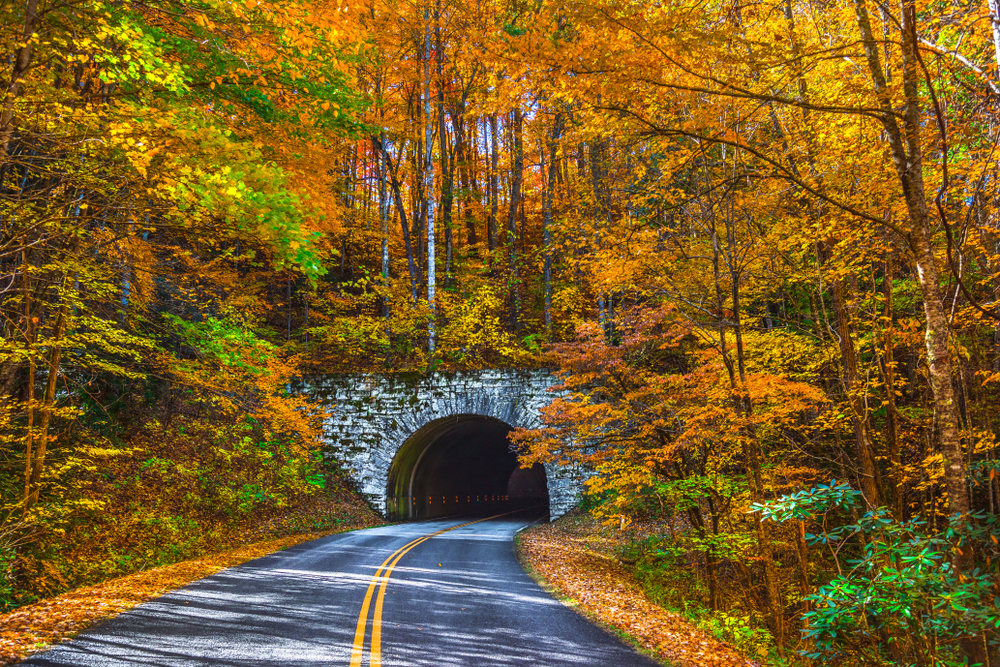 Asheville is surrounded by a beautiful tree-covered region with mountain peaks misted with a bluish haze. Mount Mitchell State Park is about a 30-minute drive from downtown. At over 6,000 feet in elevation, it's the highest peak east of the Mississippi River. It's free to enter the park, and you can drive close to the summit's observation deck for 360-degree views. October is the peak time to see fall leaves on display, starting at the highest elevation the first week!
Another must-see Asheville attraction is a 250-room French Renaissance chateau and its surrounding property. The Biltmore Estate features Biltmore House — the largest private residence in the United States — plus indoor and outdoor gardens, an on-site winery with complimentary wine tastings, and a historic farming village. This magnificent home was built by George and Edith Vanderbilt during America's Gilded Age in 1895. Take a self-guided tour through the chateau, followed by a tour on horseback for a truly unique experience.
Burlington, Vermont
New England is one final place to consider visiting for breathtaking fall colors, warm hospitality, and crisp days. This area is rich in history and includes Connecticut, Maine, Massachusetts, New Hampshire, Rhode Island, and Vermont. Autumn is much cooler in the north, with average daily temperatures in the 40s and 50s, so pack a warm coat and clothes if you're not used to the cold.
Burlington is a small city on the eastern shores of Lake Champlain. It's a good place to begin a road trip around New England. Be sure to visit the brick-paved Church Street, a pedestrian-only thoroughfare located downtown, for local shops, cafes, bookstores, and restaurants. From there, you can easily reach the lake's waterfront boardwalk and enjoy the park or a sail on the water. However, a tour of Burlington wouldn't be complete without a stop at the original Ben & Jerry's ice cream shop on the corner of College and St. Paul Streets.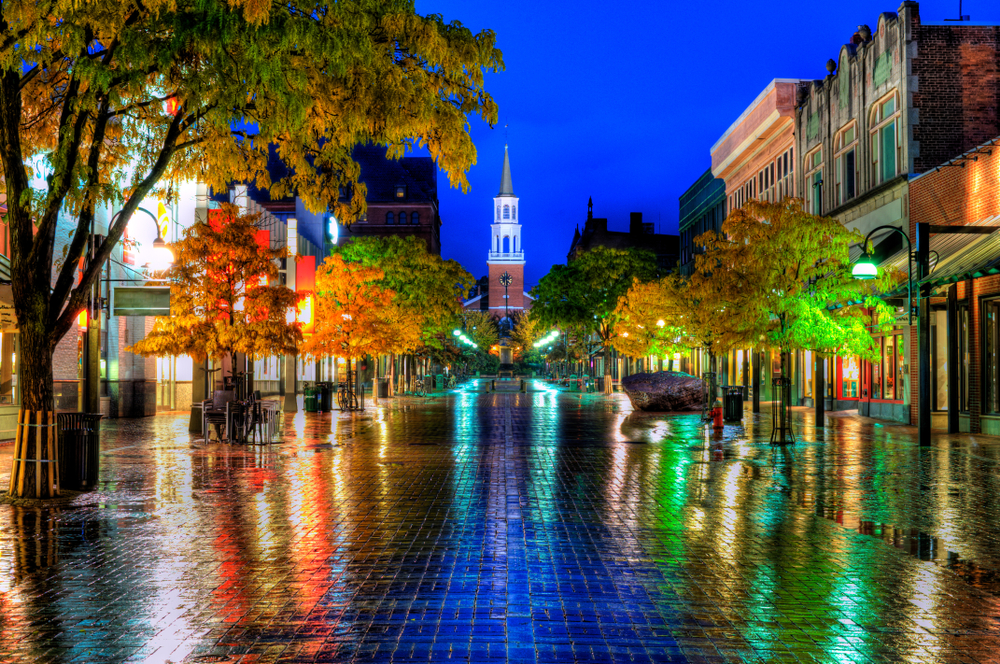 From Burlington, drive south through New Hampshire to stop in interesting places along the way to Massachusetts. Concord, Exeter, and Portsmouth are rich in American Revolutionary War history like Boston. If you're in the area during Halloween, it's worth taking a short trip north to Salem, where the infamous witch trials were held in the 1690s. The city celebrates Halloween in style with fun events, like a parade and ball, organized by Salem Haunted Happenings.
Your Next Trip Awaits With VacationRenter
October is the perfect time to visit many top travel destinations around the world. Whether you want to down a stein full of beer in Munich or attend a party dressed as a witch in Salem, VacationRenter can help you to book your next vacation. We make it easy to search vacation rental listings in one place so you can find the perfect vacation rental for your next October getaway.
Mentioned In This Article