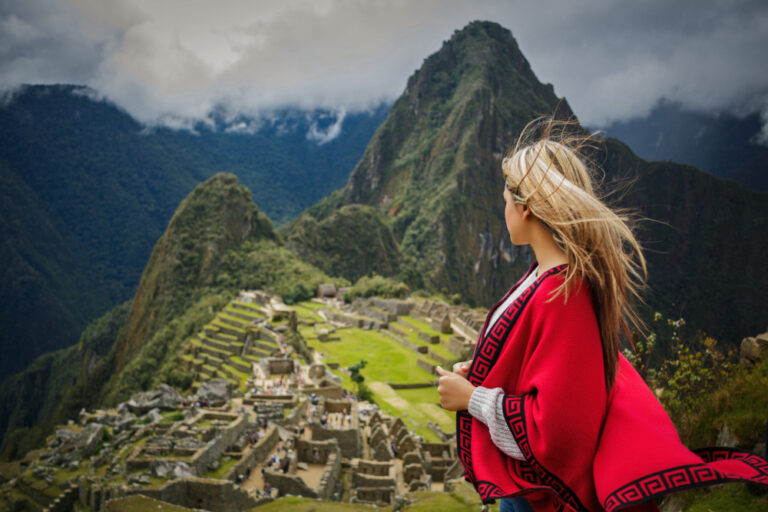 Women-focused tours are gaining popularity as an ever-increasing number of women embark on solo and group tours.
Improved access to useful travel resources and safety tools are contributing to this growing trend. As a result, more women feel empowered to explore various parts of the world with confidence.
Women's adventure travel has wide-ranging benefits, including making new friends, strengthening existing friendships, gaining a sense of accomplishment, and rejuvenating the soul. Spending quality time outdoors exploring fascinating destinations is a surefire way to relieve stress. It's no surprise then that many female travelers return home with a big smile on their faces.
Here's what you can expect to learn about women's adventure travel in this article.
Key Points
Key factors that make adventure travel awesome
How you can make travel safe by taking specific precautions
A list of interesting destinations for female travelers
Accommodation options available on VacationRenter
What Makes a Great Adventure Travel Destination for Women?
Adventure trips are another form of tourism involving physical activities at sea, on land, or in the air. This type of tourism is popular with many travelers, including women. Popular outdoor adventure activities include biking, whitewater rafting, snowshoeing, trekking, and sea kayaking. Although some pursuits require specific skills, you're sure to find fun-filled activities to match your physical abilities and skills.
Popular destinations with adventure activities include Colorado, Grand Canyon National Park, Mount Kilimanjaro, Yellowstone National Park, Yosemite, New Zealand, and Mongolia. Many tour groups combine exhilarating adventure travel with social activities, allowing women to meet new people and make friends.
Is Adventure Travel Safe for Women?
Women's adventure travel can be safe — whether traveling in a small group or solo — as long as a few basic safety rules are followed. However, specific guidelines and safety precautions may depend on your itinerary.
All in all, though, women travelers should stay alert and exercise good judgment at all times. It's also important to stay in public spaces when spending time with new friends.
You should also research your destination thoroughly to identify specific dos and don'ts. Take a closer look at travel advisories regarding your destination. Key considerations include safe transportation options, local areas to avoid, and risks associated with planned adventure activities, including multisport pursuits.
Women's Adventure Travel Destinations
Depending on your interests, here are some destinations that can be excellent for women's adventure travel.
Zion National Park, Utah
Zion is one of five popular national parks in Utah. It provides access to sandstone cathedrals, the Virgin River, twisting canyons, and high mesas. A wide selection of wildlife species, including mountain lions, desert tortoises, ringtail cats, and mule deer, roam the park's dramatic landscape. When visiting Zion, you can hike its winding trails, watch wildlife, and explore the canyons.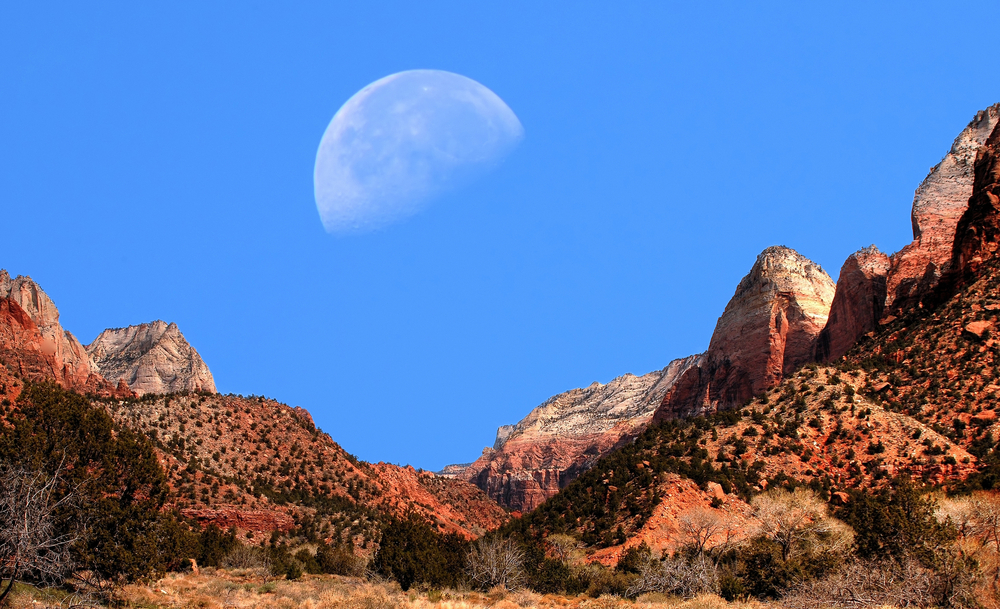 This destination is ideal for anyone looking to enjoy the spectacular scenery, memorable driving adventures, biking, or wall climbing. The park is home to a six-mile scenic roadway that runs northward. Along the way, view the Temple of Sinawava and skyscraping sandstone formations.
Alternatively, you can drive along the Mount Carmel Highway — also known as Utah 9 —, a second route that descends 2,000 feet from the park's eastern entrance as you drive toward the visitor center. This route features a 1.1-mile tunnel and breathtaking scenery.
When you visit the national park, consider staying at one of several accommodation options available on VacationRenter.
San Jose, Costa Rica
Located in central Costa Rica, San Jose is home to several attractions and boasts a well-developed infrastructure. Its pleasant and mild climate makes the province the ideal destination for adventure tours and fun-filled weekend getaways. The lively capital is awash with exquisite architecture, art galleries, recreational parks, museums, and boasts a vibrant nightlife.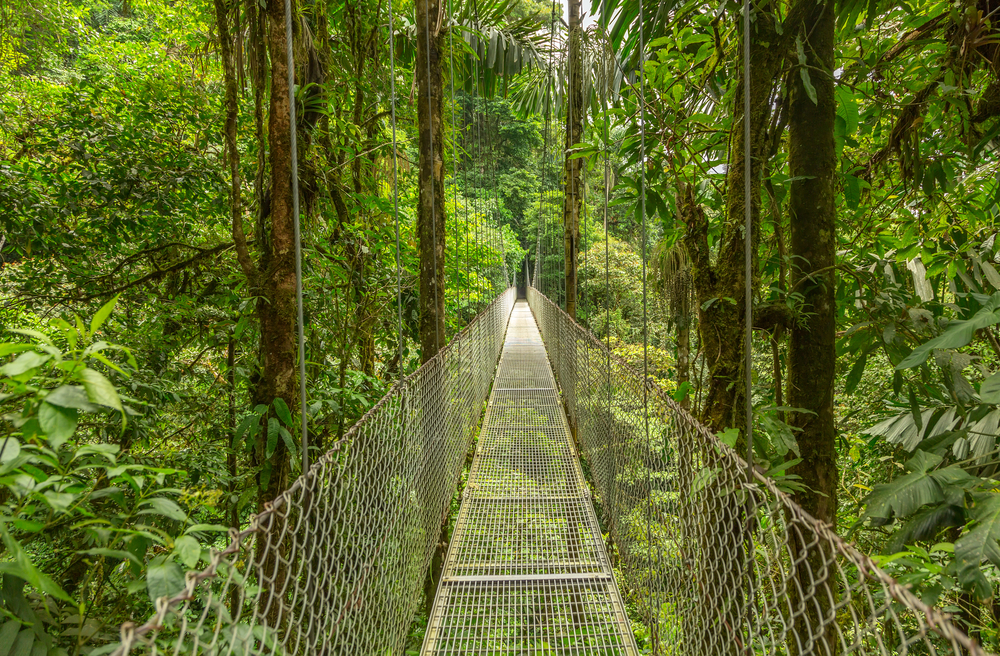 Women can satisfy their adventurous spirits in San Jose by engaging in adventure activities like volcano tours, biking, whitewater rafting, and hiking. This destination is popular with visitors looking for vibrant nightlife, volcano sightseeing, and other stimulating activities.
After an adventurous day in various parts of San Jose, spoil yourself with spa treatments at local parlors or visit one of the top eateries to sample Costa Rican cuisine. The province offers inclusive and unique accommodation options to suit varying budgets and comfort needs. Like any large city, however, there are pockets that are considered unsafe, especially at night.
Cinque Terre, Italy
Tucked away on the Italian Riviera coastline, Cinque Terre consists of five seaside villages characterized by colorful dwellings. The isolated area is famous for its iconic steep terraces and seafood cuisine. Cinque Terre's rugged and mountainous terrain provides an ideal environment for backpacking, women's adventure tours, solo travel, and all-around memorable experiences.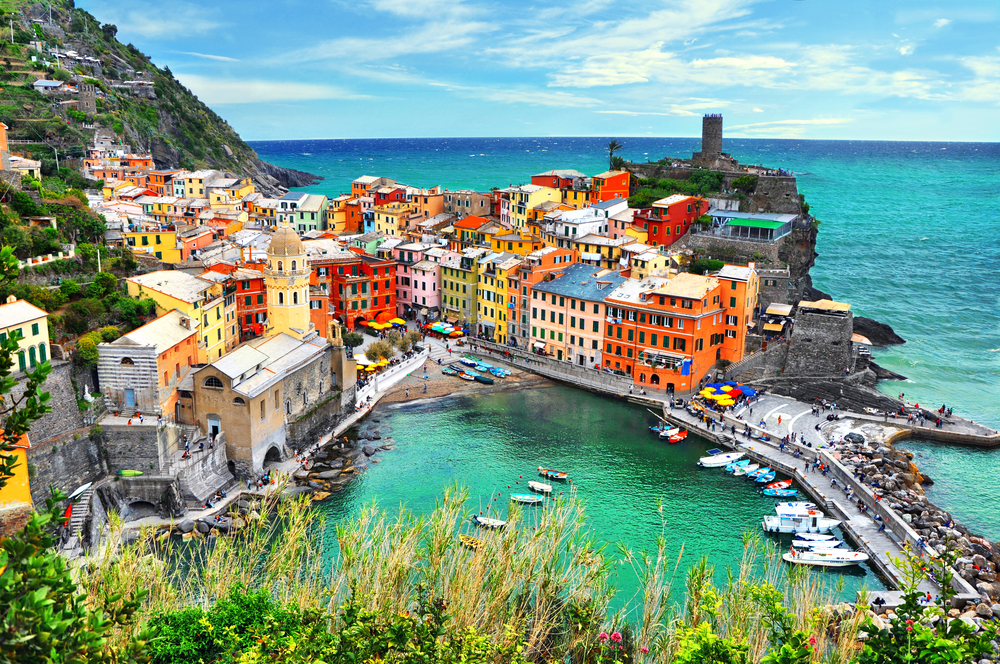 This destination is perfect for sightseeing on foot because authorities don't allow vehicles to operate in the villages. The sightseeing escapades reveal perfectly preserved architecture, stunning mountain trails, and picturesque coastal views.
In Cinque Terre, go cliff jumping, paddle boarding, or swimming. Many visitors come to this part of Italy to enjoy sanctuary walks. All five villages host sanctuaries overlooking the sea, allowing you to spend quality time exploring the area. At the end of the day, you can enjoy a scoop or two of the local gelato.
Cinque Terre is home to several accommodations that provide quality amenities.
Reykjavik, Iceland
Widely regarded as one of the safest cities globally, Reykjavik is the capital of Iceland. Over half of the country's population calls this city home. It hosts several museums and spas, including the National Museum, the geothermal Blue Lagoon spa, and the Icelandic Phallological Museum.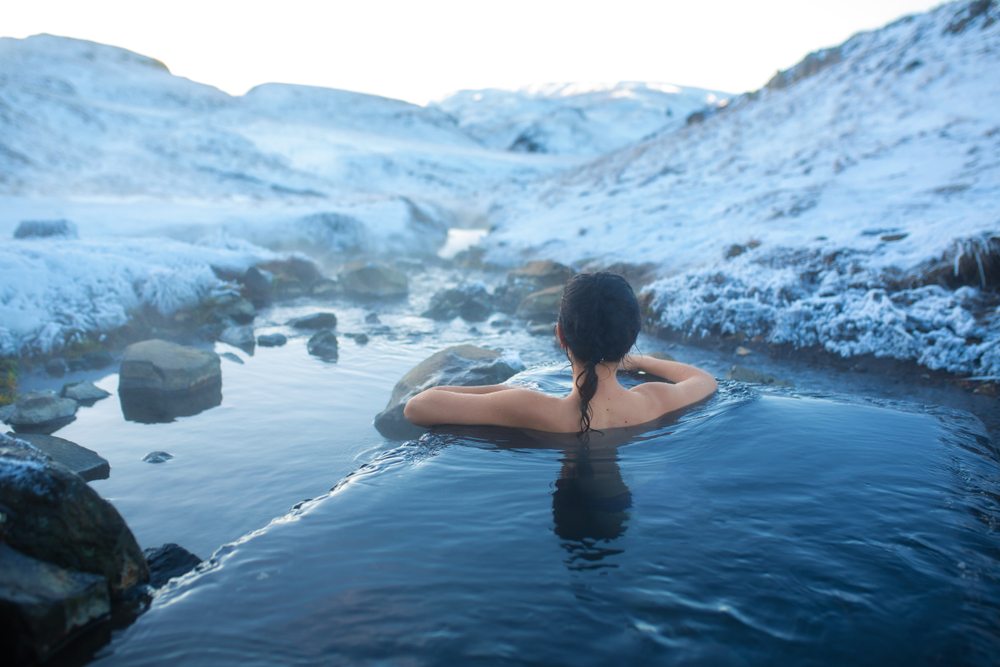 If you're keen to enjoy glacier hikes, off-road adventures, boat cruises, horse-riding excursions, and volcano hikes, Reykjavik is a good fit for your adventure tour. You can organize your trip with a travel company and enlist the help of female guides to ensure an enjoyable vacation. Travel companies offer wide-ranging itineraries to suit your adventure travel needs.
Embarking on boat cruises allows you to view marine wildlife, gulls, humpback whales, and much more. If you opt for action-packed off-road adventures, you get a chance to explore the cascading Gullfoss Waterfall and nearby mountains, Mt. Hafrafell and Mt. Ulfarsfell.
You can spend the night at one of several accommodations dotted across Reykjavík.
Lima, Peru
Located in the central coastal region of Peru, Lima is another interesting destination that women should consider for their next trip. This city is home to approximately nine million residents.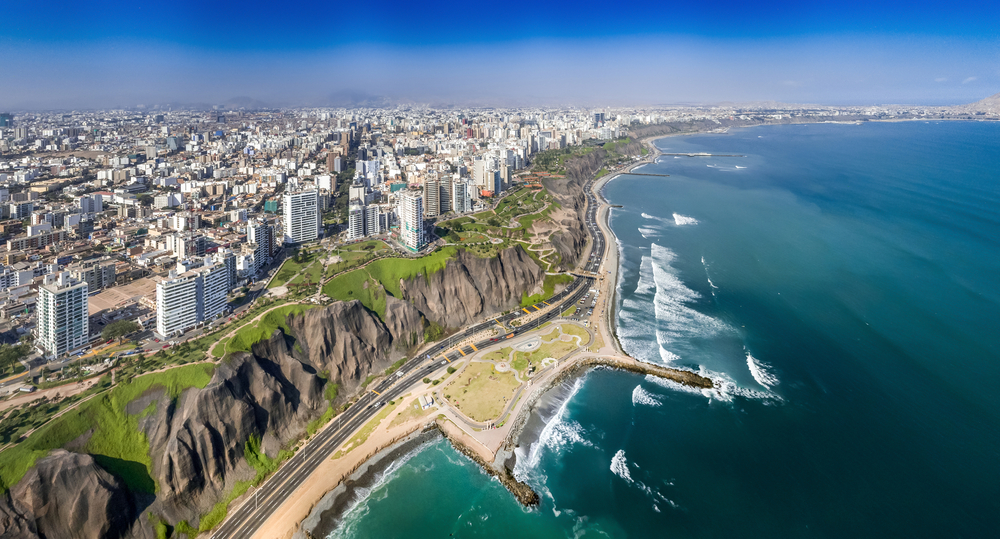 You can embark on sightseeing activities in various parts of this bustling metropolitan, including adventure drives along its central highway that connect the city to the nearby scenic highlands. It's fair to say there is no shortage of adventure pursuits in Lima. Many visitors participate in boat cruises and explore several islands off the city's coast.
Popular outdoor activities available in Lima include:
Four-wheel-drive tours
Ecotours
Paragliding
Biking
Sledding
Bird-watching
The best part is that VacationRenter provides access to a comprehensive list of accommodation rentals in Lima and other Peruvian destinations.
Anchorage, Alaska
With a population of 300,000 residents, Anchorage is the largest metropolitan area in Alaska. It is also home to many wildlife species, including beavers, Dall sheep, lynx, bears, and bald eagles.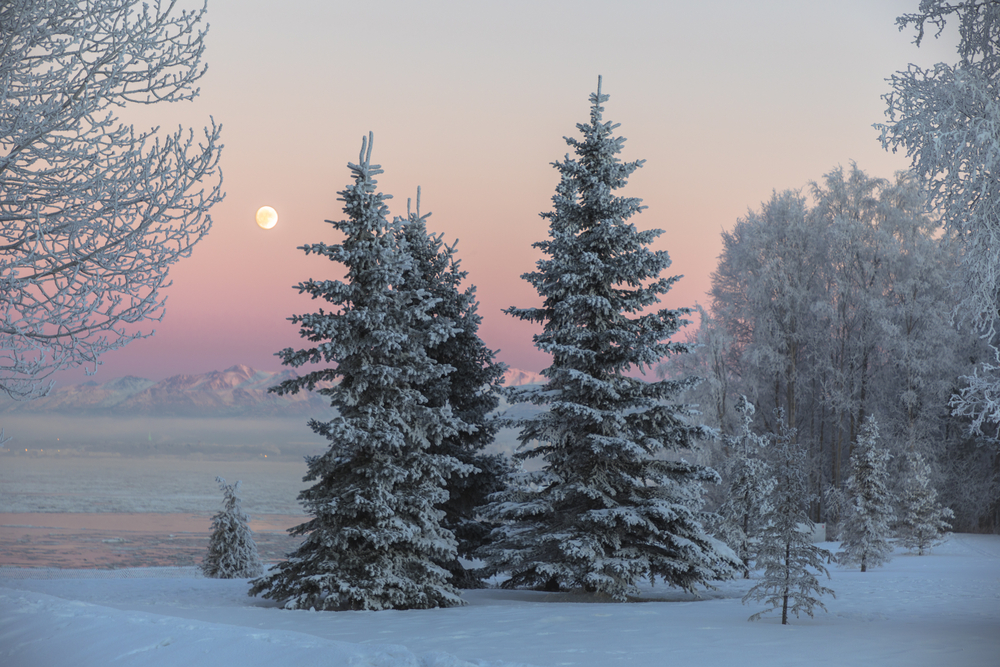 Depending on your itinerary and tour preferences, you can explore this city by helicopter, quad bike, four-wheel-drive vehicles, or bicycles. Exploring this destination by air allows you to have a bird's eye view of various attractions, such as Far North Bicentennial Park and Kincaid Park. Several hiking trails connect Chester and Campbell creeks, providing you a chance to experience Anchorage's natural attractions.
The eastern part of the city hosts several rivers, trails, and glaciers. If you head west, you can view the Alaska Range (a 400-mile-long mountain range), Turnagain Arm (a picturesque waterway), and Denali (North America's highest mountain peak).
To find the ideal accommodation in Anchorage, check out VacationRenter.
Sydney, Australia
Located in New South Wales, Sydney is teeming with thriving markets and world-famous attractions like the Opera House and the magnificent Harbour Bridge. This bustling city also boasts pristine beaches and a vibrant entertainment scene.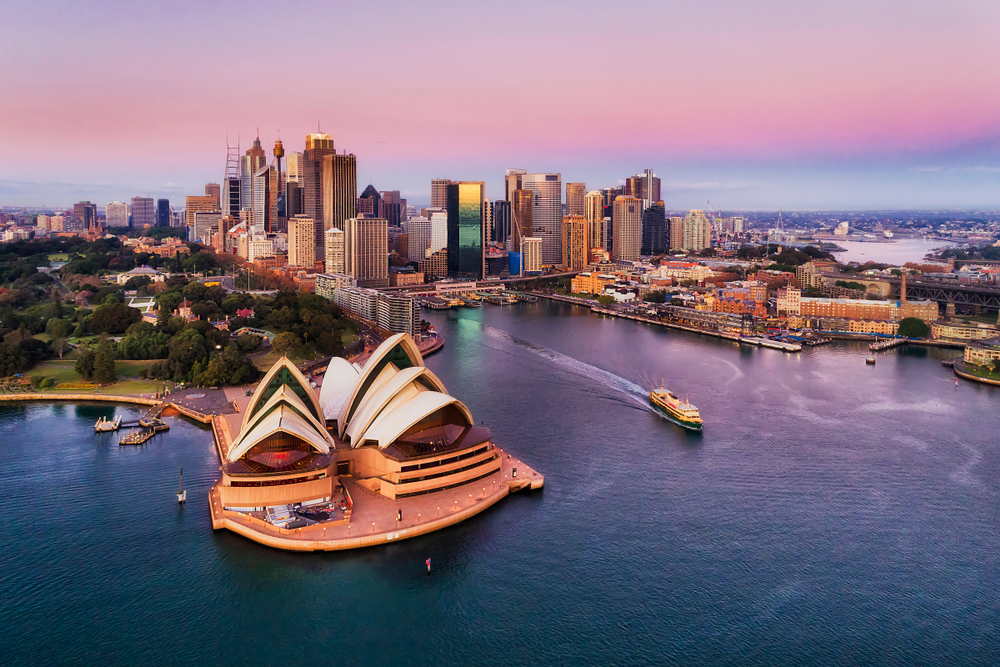 Examples of thrilling adventure activities in Sydney include:
Flight simulator experiences
Motor gliding
Skydiving
Tree adventures (leaping, roping, and swinging)
Pylon Lookout at the Sydney Harbour Bridge
Yacht cruises are another popular adventure activity offered by tour operators in this part of Australia. Yachts sail from the Sydney Harbour, allowing you to join the crew operating the vessels — no experience necessary.
Sydney also offers an extensive range of rental options. Browse VacationRenter to find the ideal accommodation for your next trip.
Find the Best Vacation Rental for Your Travel Excursion on VacationRenter
Women's Adventure Travel is on the rise, and VacationRenter provides a hassle-free way to find ideal vacation rentals in global destinations like Morocco, Nepal, and Machu Picchu. You can count on our platform to streamline your search.
To find and book amazing rentals for your next women's adventure trip, browse listings on VacationRenter.
Mentioned In This Article