Lovely Loft Apartment in Kalibo, Aklan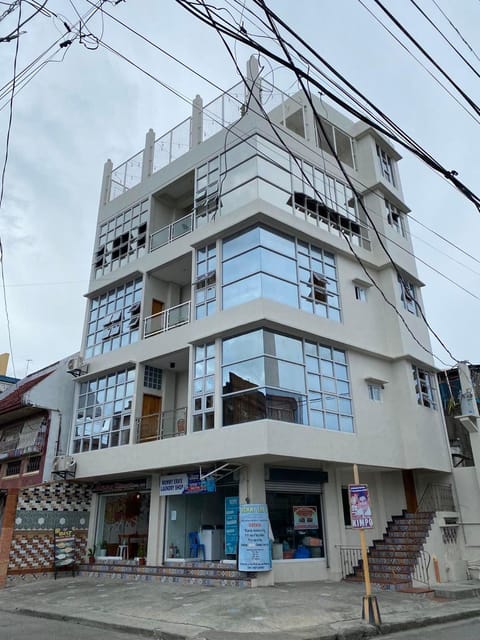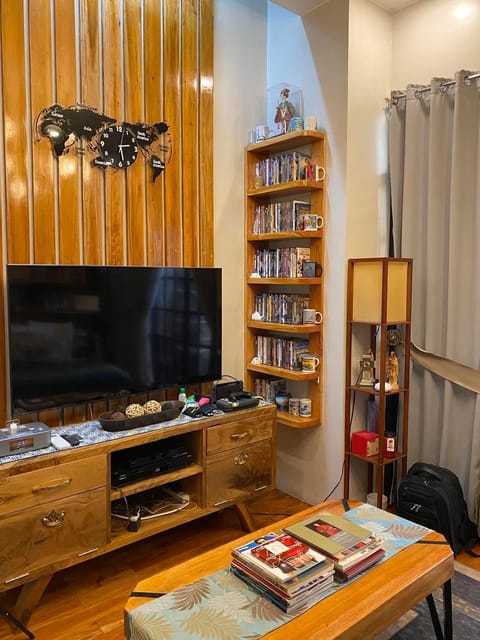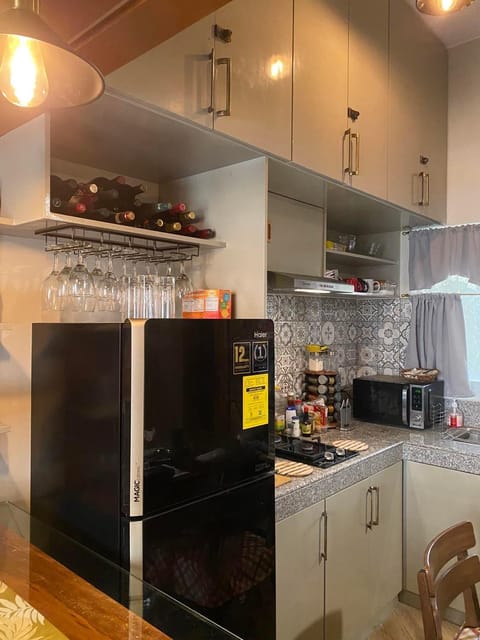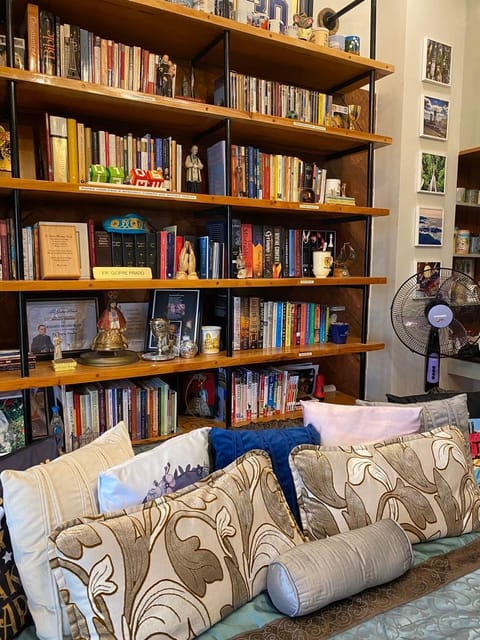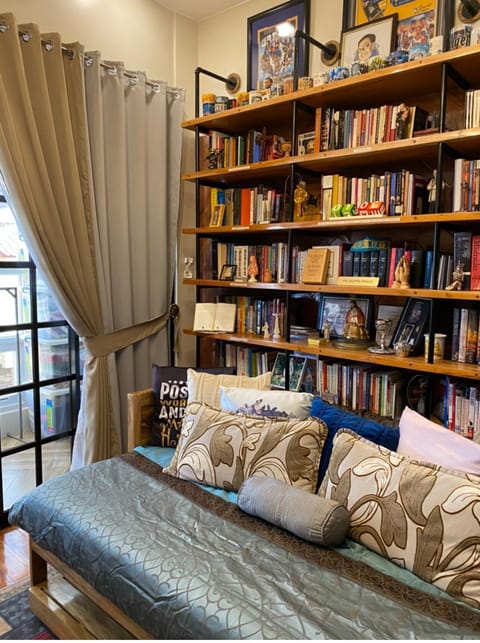 Apartment in Bicol
Air conditioner
Kitchen / Kitchenette
Internet / Wifi
About this apartment 
rental
Situated in
Bicol
, this attractive entire apartment for $25 per night is a great option for your next break. Boasting air-conditioned accommodation with a patio, Lovely Loft Apartment in Kalibo, Aklan is located in Kalibo. This apartment provides free WiFi, a terrace, as well as a bar.
Air conditioner
Kitchen / Kitchenette
Internet / Wifi
Laundry
Balcony / Patio
Dishwasher
TV
100% verified reviews
4.8 / 5

"Outstanding"

(10 Reviews)
We are bookworms. And the first thing you see when you come in are the books! It felt home instantly. It's like library but with cozy beds. I love how the apartment was decorated. Location is also close to everything.
stairs. especially when you have heavy luggage
Unit is excellent for staycation. It has all the things you need. I love the interior design.
The room itself was exceptional. Well decor & ventilated. Handful of books. Tidyness of the room.
Interrupted net connection. The wash basin should be unclogged🫡 but overall...you had my 5 stars!
A spiritual gem in the city of Kalibo
Oct 2022
The place is really visually pleasing, organized, quiet, and comfortable. I really had a relaxing stay at Fr. Giopre's place. I wish I had more time to stay. His location is accessible to Pastrana Park where the Ati-atihan is being held. His place also offers a strong internet connection, good for those who work remotely like me.
I recommend adding scent to the place so it will be more relaxing.
Our stay was incredible! the owner Geo is super friendly and helpful. He helped us with everything we needed. The apartment provided everything we could think about and even more! The kitchen was fantastic, cooking there felt like home. The location was 5 minutes by walk from the plaza and the main cathedral. When we ask geo about activities in town, transportation and etc, he gave us all the needed information. In conclusion I highly recommend to book this apartment, we had a very good vacation there and would be there again if I'll come to Kalibo.
There's no hot water in the shower but it was ok for us.
Had a great stay here, great atmosphere especially the interior and its very comfy. Also what I really liked about this place is everything I need was already provided. It has console to enjoy your freetime, me and my girlfriend had a great time playing that. They have a complete cooking utensils, and also if youre a bookworm youre gonna love this place coz they have a lot of books. Big tv screen to watch movies, and if youre cold the bathroom have a hot shower. The place is also near to restaurants, malls, convenience store and banks. My girlfriend enjoy taking pictures as well, coz the place is instagrammable. Thanks to the owner and staff for being so hands on, friendly and accomodating. Surely we'll book again!
Great place to stay in Kalibo, especially during Ati-atihan or the Summer holidays
Apr 2023
Great location that sits in the heart of bustling Kalibo. A quaint place that offers an interesting homey stay. The host is an avid book lover who shares his inbuilt mini library and huge collection of DVDs for movie buffs. Netflix is also provided for all your streaming and binging needs. A fantastic place to stay alone or for a family of four. All-in-all, have a go, you won't regret it.
The place didn't disappoint making our stay a delightful one.
Everything! It's really a home away from home. Big salute as well to Father Gio for letting his place be my haven during my stay in Kalibo. I was able to cook on my own, freely roam around his unit, and experience how to live in a loft apartment (which will be my inspiration for my housing project). Net connection was superb! I got to be entertained since I was able to watch 2 movies from his Netflix account and watched videos in YT. Father Gio was out of the country so his friend - Sir Rolf, welcomed me on his behalf. Sir Rolf was accommodating and even helped me to get to Van Terminal (going to Roxas).
Something is missing -- floor mat and kitchen towel.
I would recommend it. It was a good home away from home.
Apr 2023
All appliances worked well. Great water pressure. Property management was quick to respond to any requests.
I expected a 1 bedroom with loft. It was a studio with loft so we ended up on a day bed
How much does this apartment cost compared to others in Bicol?

The average price for a rental in Bicol is $39 per night. This rental is $14 less expensive than the average.
Is parking included with this apartment?

Parking is not specified as an available amenity at Lovely Loft Apartment in Kalibo, Aklan. For more information, we encourage you to contact the property about where to park.
Is there a pool at this apartment?

We didn't find pool listed as an amenity for this apartment. It may be worth double checking if a pool is important for your stay.
Is Lovely Loft Apartment in Kalibo, Aklan pet friendly?

Unfortunately, this apartment is not pet-friendly. Try searching again and filter for "Pets Allowed"
What amenities are available at Lovely Loft Apartment in Kalibo, Aklan?

We found 7 amenities for this rental. This includes air conditioner, kitchen / kitchenette, internet / wifi, laundry, and balcony / patio.