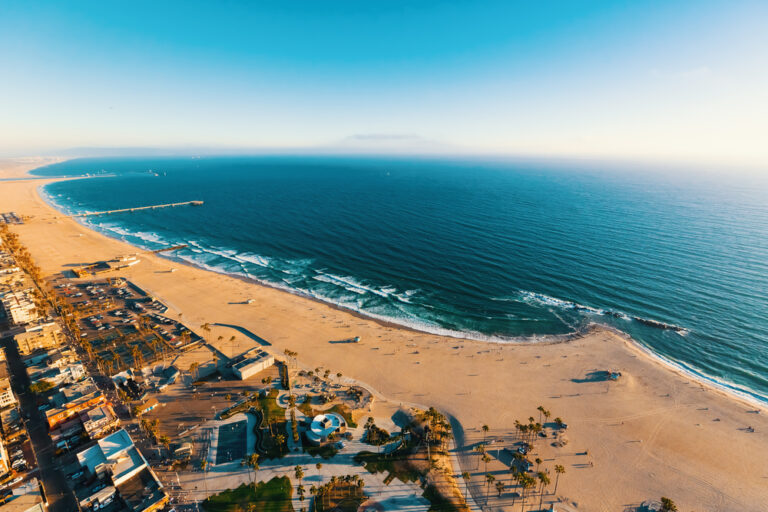 Venice Beach is one of the many iconic locations in LA, and its oceanside location will give you a classic California experience. If you are planning a trip to Venice Beach, consider these five tips to ensure a seamless vacation to a fantastic Southern California beach.
Book Something Close
If you are not from LA county or Southern California, you might be surprised about the traffic, it's pretty brutal. Getting from place to place can sometimes (or many times) be very frustrating. If you want to get the most out of your beach vacation, staying close to the beach will help you avoid those heavily congested freeways in Los Angeles. Being such a popular tourist destination, Venice Beach has plenty of vacation rentals available.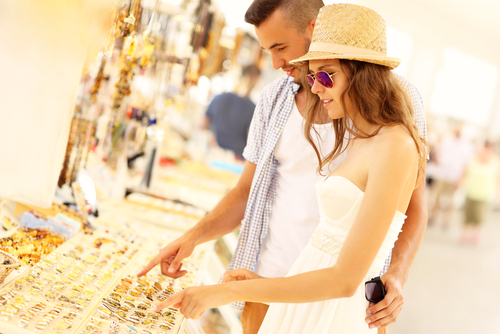 Make a Loose Itinerary
Similar to Venice in Italy, getting lost here is pretty fun. We don't mean really getting lost but putting on your explorer hat will definitely help make your vacation more exciting. We recommend putting a day aside to wander around, taste some local food, check out the boardwalk shops, and see where that salty sea breeze takes you.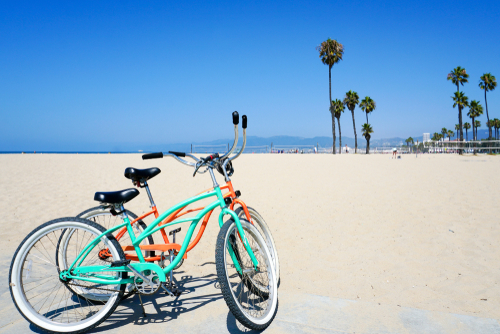 In such an action-packed area, with so much to see and do, planning a vacation could be stressful. Go with the California vibe and let your Venice vacation go with the wind, we guarantee it will be a great time.
Pack Strategically
The weather at Venice Beach can change quickly. You might want to wear layers for the breezy wind and pack an umbrella or poncho in case of rain. The pier and the boardwalk provide plenty of walking so you'll want comfortable walking shoes. Bring flip-flops or water shoes for the beach. Pack a backpack to hold beach towels, sunscreen, and any extra items. It'll be handy for carrying any shopping purchases back with you, too.
Don't stress if you forget anything, Venice is well equipped for anything you may have forgotten. Make sure to leave a little room in your luggage to bring some souvenirs back. There are plenty of gift shops for souvenirs and clothing stores to entice shoppers. Whether you're looking for shirts, magnets, keychains, hats, or you simply forgot to bring a pair of sunglasses — they've got it all.
Explore the Boardwalk & Beach
For a true Californian experience, rent a bike and cruise through the boardwalk, surrounded by palm trees, sea, and sand. Make sure to check out the Venice Skate Park for a chance to see some very talented and sometimes pro skateboarders and rollerbladers. You can also rent a surfboard and hire an instructor to give you a surf lesson for a real taste of Southern California culture
If you take a stroll down the mile-and-a-half Venice Beach boardwalk, you might also want to have small change handy to tip the entertainers along the way. This boardwalk area is an ideal way to experience the culture and the personality of Venice Beach. Street vendors, performers, and artists provide entertainment in exchange for tips.
Enjoy the Delicious Food
Venice Beach offers plenty of dining options from fine dining to casual bars. The promenade is one area lined with eateries. We love to recommend Barrique for a fine dining experience of delicious Italian cuisine, complete with a wine bar.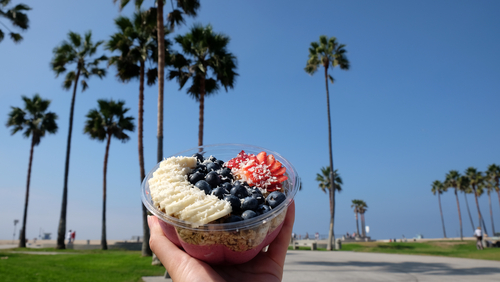 For a rooftop terrace to watch the sunset, Gjusta is a quick walk from the beach and serves fantastic New American fare. Grab an Acai Bowl from any cafe as a local classic on the boardwalk and explore around to find your favorite local food. We promise you won't be disappointed with the Venice food scene.