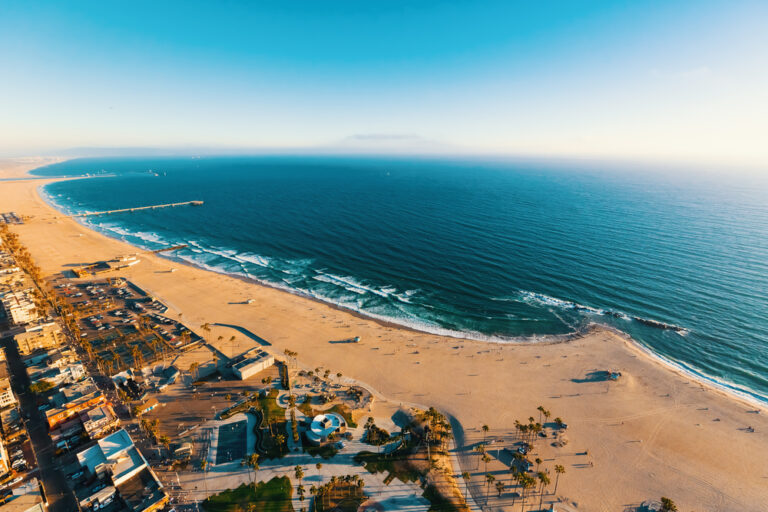 Venice Beach is another of the many iconic locations in LA, and its oceanside location makes it feel more like the California of the Beach Boys than other parts of the city. Planning a trip to Venice Beach, Los Angeles? Consider these five tips to ensure a seamless vacation to a fantastic beach.
Souvenir Shopping
Be sure to bring your wallet if you plan to shop for souvenirs. There are plenty of gift shops for souvenirs and clothing stores to entice shoppers. Whether you're looking for shirts, magnets, keychains, hats, or you simply forgot to bring a pair of sunglasses — they've got it all.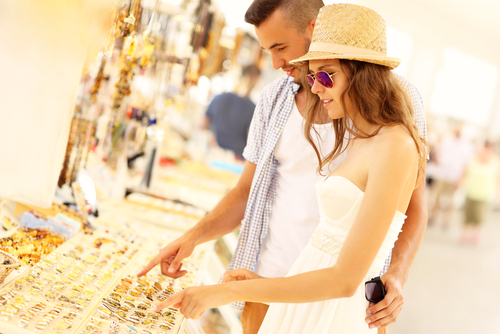 If you take a stroll down the mile-and-a-half Venice Beach boardwalk, you might also want to have small change handy to tip the entertainers along the way. This boardwalk area is an ideal way to experience the culture and the personality of Venice Beach. Street vendors, performers, and artists provide the entertainment in exchange for tips.
Bike Along the Boardwalk
For a true Californian experience, rent a bike and cruise through the boardwalk, surrounded by palm trees, sea, and sand. You could also check out the Venice Skate Park, where more experienced riders and skaters practice extreme tricks.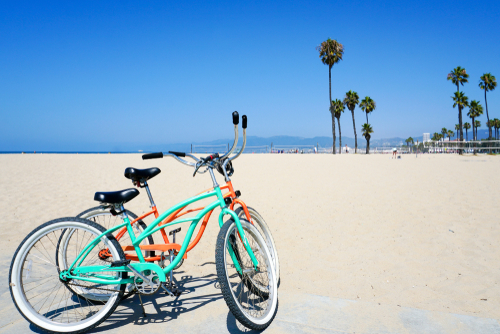 Get a Day Pass for Muscle Beach
If you're a fitness junkie, go ahead and get a day pass for the popular Muscle Beach gym. The outdoor gym has impressive bodybuilders and weightlifters working out for the spectators. Beyond the gym, the beach has plenty of sand, play areas for the kiddos and a skate park. You can easily spend a day here taking in the sun, the sights and the sand.
Where to Eat
Venice Beach offers plenty of dining options from fine dining to casual bars. The promenade is one area lined with eateries. If you wait to make a decision on where to eat once you're hungry, it might be hard to decide.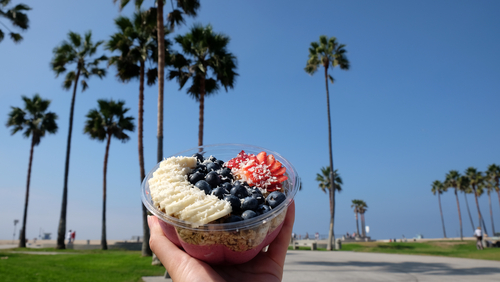 Barrique offers a fine dining experience with Italian cuisine complete with a wine bar. There's a rooftop terrace to watch the sunset, too. Komodo is a quick walk from the beach and serves Asian-fusion fare. Venice Ale House is on the boardwalk and is considered a gastropub. So you get good food in a casual atmosphere as well as a selection of 30 beers on tap. California wines are also served for the wine enthusiasts. Grab a burger or tacos at Bank of Venice and try one of their cocktails.
What to Pack
The weather at Venice Beach can change quickly. You might want to wear layers for the breezy wind and pack an umbrella or poncho in case of rain. The pier and the boardwalk provide plenty of walking so you'll want comfortable walking shoes. Bring flip-flops or water shoes for the beach. Pack a backpack to hold beach towels, sunscreen, and any extra items. It'll be handy for carrying any shopping purchases back with you, too.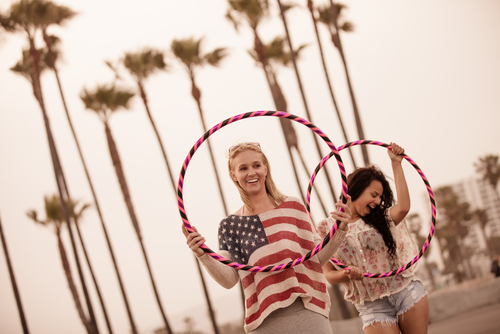 Take in all that you can at Venice Beach! It's a popular destination for many vacationers, and while some make it a stop in their Los Angeles itinerary, you can also browse Venice Beach vacation rentals for a longer stay.