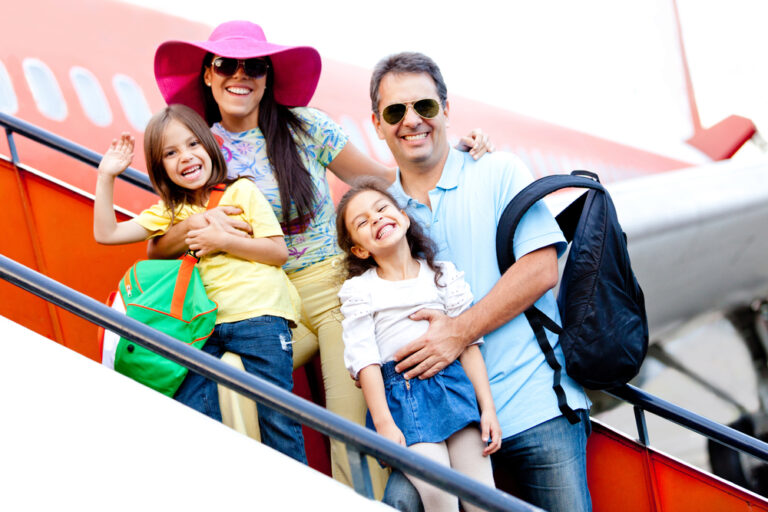 This year, not only is travel top of mind, but so is spending time with family. Why not combine your love of both into one amazing holiday the family won't soon forget? Imagine living it up with loved ones in world-class locales. Whether your wanderlust wants to wander to a different part of the country — or a different part of the world — we've compiled a list of the best family vacation destinations that the whole family will want to wake up in.
Best Family Destinations in the U.S.
There's nothing like discovering (or rediscovering) travel nuggets in your own country. America has a host of adventures that should be high on anyone's family fun list.
Jackson Hole, Wyoming
There is a mountain of things to do in Jackson Hole — a valley nestled between the Gros Ventre and Teton Mountain Ranges, near the Idaho border and less than 10 miles north of Jackson, Wyoming. Spend a day whitewater rafting on Snake River, where you'll be surrounded by natural beauty and exciting wildlife. You'll also learn about the local environment from an expert guide. The kids will have so much fun during a guided wildlife tour, that they won't realize they're getting an in-depth educational experience!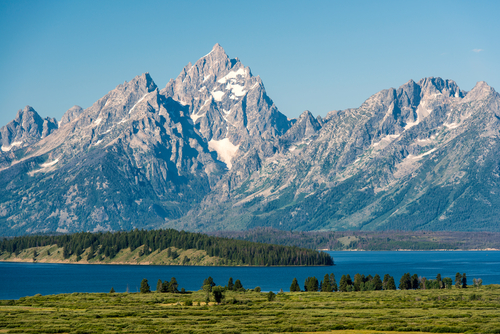 If you hurry, you might be able to catch the Jackson Hole Rodeo that runs every Wednesday and Saturday, as well as selective Fridays from Memorial Day to Labor Day. If you miss it, winter won't disappoint — Jackson Hole Mountain Resort is known worldwide for its iconic status as "The Big One" because of its vertical rise and rugged terrain. The resort has the longest continuous vert of any ski area in the US: it rises a whopping 4,139 feet from the valley floor to the top of Rendezvous Mountain.
Hilton Head, South Carolina
Hilton Head Island should be high on your family's summer holiday list. Part of the Lowcountry region of South Carolina, Hilton Head is known for its Atlantic Oceanside beaches and golf courses. The Harbour Town Lighthouse and Museum — located on the southwest tip — has served as a beacon to many ships in the Yacht Basin. Keep the museum momentum going by visiting Coastal Discovery Museum, featuring heritage buildings, trees, and themed gardens galore. 
If your kids love animals, they won't be picky about visiting the Pinckney Island National Wildlife Refuge salt marsh, as the island is known for playing host to deer, alligators, and birds. 
San Diego, California
There is so much to say about San Diego. This city on the Pacific Coast of the Golden State is lauded for its pristine beaches, expansive parks, and picture-perfect climate. 
When you're hitting up the beach, make sure Mission Beach and Pacific Beach are high on your itinerary. Both beaches connect to form one long coastline, full of surfers and sun lovers year round. Hit the boardwalk for a full day of shopping and fine dining. The kids will love the century-old wooden roller coaster at Belmont Park, which is also right on the boardwalk between the two beaches.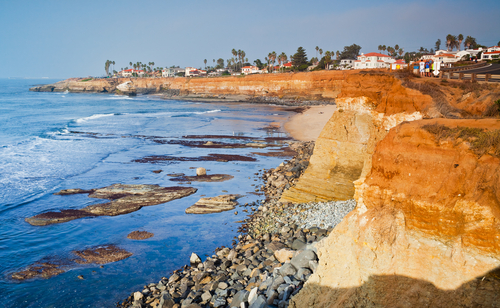 Balboa Park is no ordinary park: with more than 1,000 acres of gardens, hiking trails, performing art spaces, and more, it's a park you'll want to get lost in. Spend some time basking in the city's nature and cultivated wildlife. The park also houses The San Diego Museum of Art, which has a huge collection of permanent and rotating art exhibitions with an emphasis on Spanish Art. The Natural History Museum (also in Balboa Park) is one of the oldest scientific institutions on the West Coast. 
Orlando, Florida
Every family with children needs to experience the magic of Magic Kingdom: Disney World's first-ever theme park. Children will fall in love with the iconic Cinderella Castle — the park's centerpiece — especially when it lights up with fireworks every night. 
The Kennedy Space Center is one of the city's most popular places to visit in the region. Just a 45-minute drive from downtown Orlando, the kids will love all the space exploration! Alternatively, why not make it universal: Universal Studios Florida has a line-up of Hollywood-inspired rides and attractions. The family will love the technology-driven, immersive movie experience. 
Maui, Hawaii
If you've been watching the HBO series The White Lotus for its Hawaiian scenery more than for its storylines, make sure you make Maui your holiday destination this year. Go snorkeling at Molokini Crater or take a whale watching tour where you can see the North Pacific humpback whales lounging in Maui's oceans — we promise the kids will have a whale of a time! The North Shore in the historic town of Paia is full of beaches, boutiques, art galleries, and a variety of restaurants.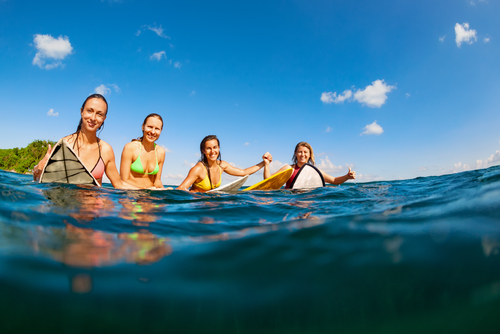 Take the family to new heights on one of the island's helicopter tours: you'll soar above the Hawaiian islands of not only Maui but the outer islands of Moloka'i and Lana'i. The bird's eye view will have you flying above lush valleys, secret waterfalls, dramatic coastlines, erupting volcanoes, and colorful reef formations. 
Washington D.C.
The country's capital puts no cap on family fun — Washington D.C. offers much in the way of attractions. The kids will love testing their spy skills at the International Spy Museum where they get to enter the world of espionage and find out all about the fascinating spies in world events. You'll get informed on all the special equipment like cameras and vehicles, and embark on secret missions and diffuse an atom bomb. All in a day's work when you're a spy! 
The whole family will love Rock Creek Park for its scenic nature trails, and the kids will be crazy for the critter-packed Nature Center and stunning planetarium. Georgetown Waterfront Park has ten acres of city park space that include views of the Potomac River and Key Bridge. If you want to get interactive with the water, you can rent canoes or kayaks at the Thompson Boat Center. Bikes are also available to rent. 
Gatlinburg, Tennessee
Families who love the great outdoors should make their way to Gatlinburg, Tennessee where the mountains are your gateway to gallons of outdoor fun.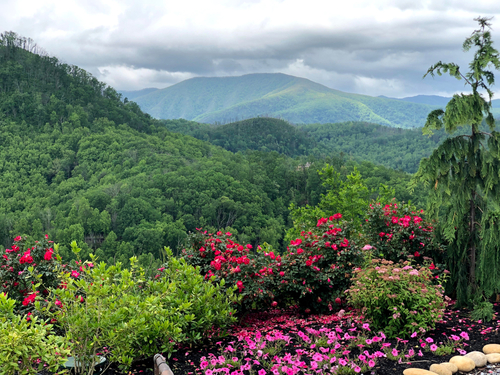 Your mountain adventure can start at the top of Anakeesta Mountain on a one-of-a-kind Chondola. Take a long stroll across the longest pedestrian skybridge in North America, and you can also ride the Ober Gatlinburg Aerial Tram where the sky is the highway. 
On ground level, there are plenty of world-class golf courses and 800 miles of hiking trails in the Great Smoky Mountains National Park. 
Best Family Trips All Over the World
If traveling within the country hasn't made you catch the travel bug, perhaps a family trip across the world will work wonders for you. Here's our run down of noteworthy locales the family will want to pack up and run away to. 
London, United Kingdom
There's lots to do in London Town! This world-class city has many wonders (both old and new) to discover for the whole family. You've seen London Bridge from the outside — how about the inside? The Tower Bridge will transport you to Victorian London. Take in the hustle and bustle of London life in panorama from the Bridge's high-level walkway and glass floor. Don't listen to the nursery rhyme: London Bridge hasn't fallen once in its 125-year history and doesn't plan to anytime soon.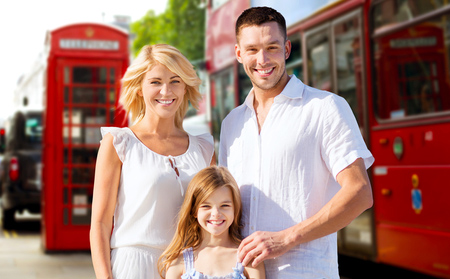 If you or the kids happen to be huge Harry Potter fans, discover the iconic Hogwarts Great Hall and the Forbidden Forest at the Warner Brothers Studios Tour. You can step onto the authentic sets and relive the magic behind the special effects as you explore the behind-the-scenes film series. Kids will also love KidZania, Shrek's Adventure London, and Sea Life London Aquarium.
You won't want to leave London without riding high on The London Eye! Also known as the Millennium Wheel, The Eye — as it's affectionately called — is Europe's tallest cantilevered observation wheel. Located on the South Bank of the River Thames, The Eye will see you coming from a long way off. 
Gold Coast, Australia
Those who are looking to make waves when it comes to their travel comeback are going to love the Gold Coast. This metropolitan region in Queensland, Australia is famed for its sandy beaches, surf spots, canals, and waterways.
Lamington National Park has plenty of trails, mountain ridges, and valleys; it's also home to rainforests and rare birds. See sea-eagles soaring along the coast in Burleigh Head National Park. But that's not all — ancient volcanic columns meet the sea where you can also see a eucalypt forest, tussock grassland, and coastal heath.
Kids will love Currumbin Wildlife Sanctuary where they can make some furry friends and adults will love cruising the waterways with Sea World Cruises. There are lots of Topgolf Gold Coast packages for golf lovers to partake in, too. 
Tokyo, Japan
If you're looking for a world-class cultural experience that the family will never forget, the capital city of Japan can claim that top spot. Start your trip on a spiritual note: Senso-ji is a stunning temple where Japanese visitors flutter around a large cauldron in front of the temple and incense burns inside to benefit good health. 
If you want to see Tokyo in action, visit the world's busiest intersection at Shibuya Crossing. Massive video screens flashing advertisements tower above like skyscrapers as business people, tourists, and shoppers cross in unison. Many say the feeling is oddly soothing — a reminder that whatever our journeys in life, we're bound to cross paths at one time or another during our lifetimes. You can also view the hustle and bustle from a bird's eye view at the recently-opened Shibuya Scramble Square tower above Shibuya station.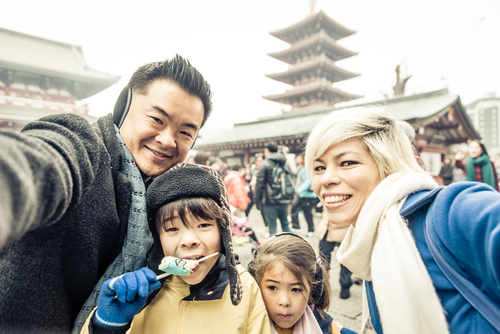 Take your culture crusade to Nezu Museum in the Aoyama District, where 40,000 square feet of glass interiors are covered in both traditional and contemporary art. The private gardens are a masterpiece all on their own. 
Toronto, Canada
Ranked among top tourism cities in the world in 2021, Toronto has much to offer for your next family vacay. It makes sense, then, to start your trip at the top: the CN Tower is North America's tallest free-standing structure and is also listed along the modern Seven Wonders of the World. The tower boasts the highest glass wall paneled elevator in the world, which goes up to a magnificent glass-floored viewing deck. You can see the city from 342 meters, or even higher if you go up to the SkyPod: a whopping 447 meters high! 
You only need to go across the street to transcend from the sky to the depths of the ocean. Ripley's Aquarium offers the underwater adventures of more than 20,000 aquatic animals. 
For an interestingly educational experience, your family will love the Royal Ontario Museum. The ROM, as it is commonly known, is among the top 10 cultural institutions in North America. Founded in 1914, the museum is home to a world-class collection of 13 million artworks, cultural objects and natural history specimens across 40 gallery and exhibition spaces.
Bali, Indonesia
The natural beauty and bounty of Bali is reason enough to take your holiday break on this Indonesian island. The county is known for its volcanic mountains, iconic rice fields, coral reefs — and of course, for its beaches and yoga retreats. Anyone who's read Eat, Pray, Love by Elizabeth Gilbert or seen the eponymous movie starring Julia Roberts will have put Bali on their wishlist at some point.
If you're looking to give the family a taste of the spiritual, religious sites such as the cliffside Uluwatu Temple can tap into that part of the culture. The beachside city of Kuta has lively bars and popular resort towns including Seminyak, Sanur, and Nusa Dua.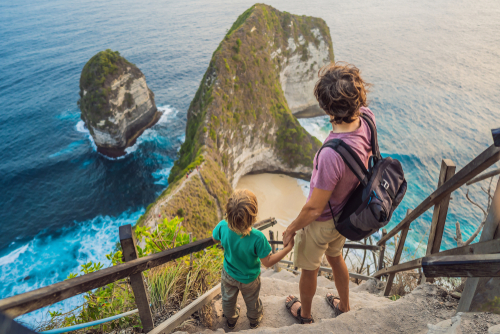 Speaking of sacred, the Sacred Monkey Forest (known locally as Mandala Suci Wenara Wana) attracted 120,000 visitors a month pre-pandemic. The nature conservatory has a variety of protected animals, but the Balinese long-tailed monkeys are the main event. Different groups of monkeys occupy separate territories within the sanctuary. Visitors can observe, photograph, and have limited interactions with them. 
Vienna, Austria
Vienna is one of Europe's most visited cities. The glorious gateway between Western and Eastern Europe, for centuries this charming city was the center of the once-expansive Habsburg Empire. Today it continues to be Austria's most important commercial and cultural hub. 
Why not start your tour of the country at the seat of Habsburgs. The Hofburg — the official residence of every Austrian ruler since 1275 — is the most historically significant of Vienna's palaces. The sprawling complex consists of numerous buildings reflecting different historical periods — including the Gothic, Renaissance, Baroque, and Rococo movements.
If you're fascinated by everything Gothic, St. Stephen's Cathedral has been one of Vienna's most important Gothic cathedrals since 1722. The original 12th-century Romanesque church was replaced by a Late Romanesque one in the 13th century — the remains of which are the massive gate and the Heathen Towers (Heidentürme).
Hong Kong
Hong Kong is a metropolitan area and special administrative region of China. People visit Hong Kong for the views and Victoria Park certainly doesn't disappoint. The vantage point overlooks the city's dense skyline, as well as the outlying islands to the south. 
Asia is known for its tea and Lobby at the Peninsula is Hong Kong's best setting for high tea. The hotel has many loose-leaf teas to choose from, but you also order anything from champagne to fresh juice. Enjoy your tea from your three-tiered Afternoon Tea set alongside beautiful pastries, homemade ginger sandwiches, and an assortment of raisin scones — complete with clotted cream and organic strawberry jam.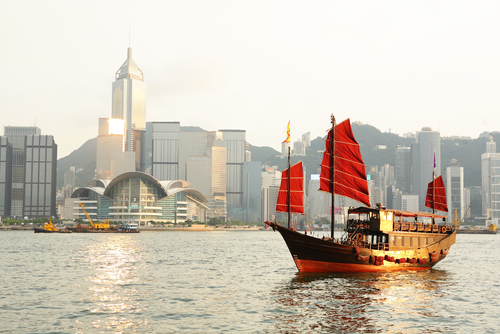 If the kids aren't into tea parties, Hong Kong Disneyland might just be their cup of tea. Hong Kong's largest and most famous theme park in Penny's Bay features seven areas filled with rides, shows — and of course, costumed characters — to fill their day, and their bucket list, too!
While the sun is still shining, take to the shining waters on the Star Ferry. Considered a must-do in Hong Kong, you and your family can see the city's skyline from every angle.
Ready for your next getaway? No matter where in the world you plan to explore next, VacationRenter can help you find the right rental for your entire family.