It's no secret that there is pretty much a "national day" for anything you can think up. Who among us doesn't appreciate the reminder that it's National Donut Day or National Hug Your Plant Day? On February 25th, foodies and soup lovers across the nation have the opportunity to gather to celebrate an American pastime almost as famous and beloved as apple pie: clam chowder.
Clam Chowder History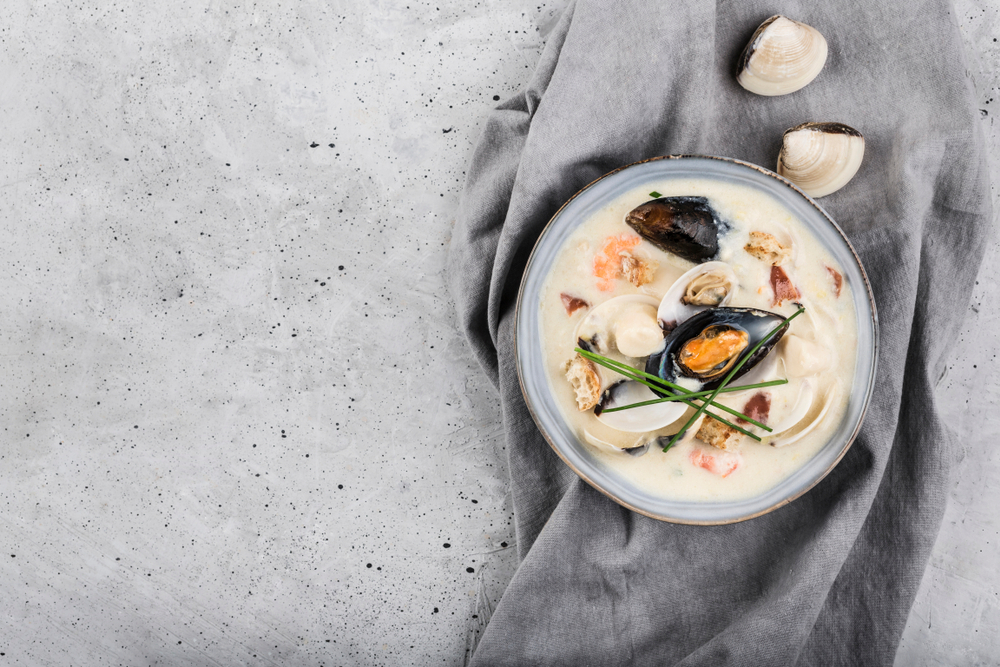 Clam chowder's rise to fame and popularity is guesstimated to have begun sometime in the late 1700s or early 1800s, and clam chowder served up as more of a "clam broth" of sorts at the first Thanksgiving. The modern-day recipe most picture when pondering the dish added cream around the early 1920s. Known as New England clam chowder, it calls for clams, potato, butter, cream, and bacon, with salt and pepper to taste. Although slightly more in-depth and tomato-based in nature, its cousin, Manhattan clam chowder certainly holds its own with fans.
Whether it's dressed up or down, red or white, hot clam chowder with a pile of crispy oyster crackers or a slice of warm bread is sure to satisfy and soothe on a cold winter's day. And once you've found an affordable place to stay in one of these clam chowder capitals, you can get down to business and fill your belly with delicious chowder.
Boston, Massachusetts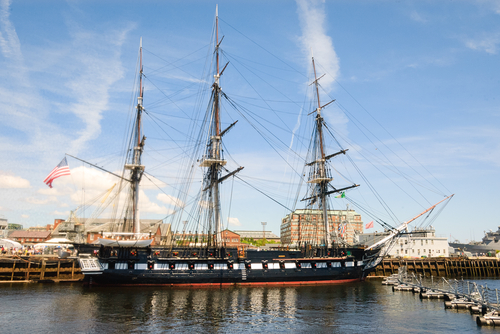 We'd be remiss if we didn't say it: Boston is one place that puts its beloved "CHOWDA!" on the map for many Americans, and for a good reason. For starters, the oldest continually operating restaurant in the U.S., Union Oyster House, has been there since 1826. Union Oyster House enjoys the distinction of being the oldest restaurant in Boston as well. It takes its position in Boston culture so seriously that it even has historic landmark status.

Boston boasts historical and cultural chowda connections and cred, making it impossible to detail an exhaustive list of places to try it out. However, one beloved spot to check out is Boston Chowda Co., a local chain of chowder halls. The chain has served up the dish since 1987 when it first opened its doors and soup pots. The menu includes the option to get wildly decadent and eat the soup out of a homemade bowl made strictly of bread. If that isn't enough to prove its mettle, Boston Chowda Co. also boasts a retail shop and mail-order business.
Where to Stay in Boston
Wanting to stay in the iconic Victorian brownstone homes of Boston? Find a beautiful vacation rental in Backbay. Explore the Boston Public Library while you're here, too. For the active chowder connoisseur, Jamaica Plain offers its vitors and residents bike and running paths. Check out the Arnold Arboretum while you enjoy this neighborhood. And finally, located just south of downtown, South End boasts a wide range of parks, fine-dining restaurants, and an incredible art scene. Find a beautiful single-family home in this part of town along with apartments and condos.
Top chowder pick in Boston: For a classic bowl of the Boston-style chowder, head over to Legal Harborside.
New York City, New York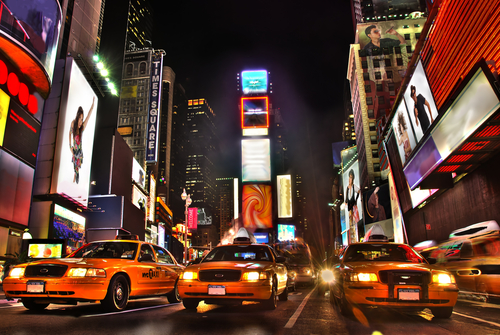 The Big Apple makes the list in the number two spot and for good reason. Grand Central Oyster Bar is literally in the belly of the beast. Opened in 1913 as part of the then-modern marvel, otherwise known as Grand Central Station, the venue dazzled with its architectural layout and food offerings. By the time the 1970s rolled around, however, some of the lusters had gone out of the location due to the decline in long-haul railroad travel. Although it was a shell of its former self when restauranteur Jerome Brody and his family took over the venue, Brody managed to revive the space. Since then, Grand Central Oyster Bar has served up the fare to passengers and tourists alike, earning awards and a place in the hearts of many along the way.
To the north of Midtown Manhattan lies City Island in the Bronx. This hidden gem of a seaside town is home to a small community on the extreme western end of the Long Island Sound. It's also where chowder enthusiasts can partake of clam chowder at Artie's Steak & Seafood. Although the venue has operated for over two decades and bills itself as one that possesses more of a "surf and turf" vibe, the clam chowder at Artie's is the stuff of legend, going so far as to win an award in 2014.
Where to Stay in New York City
West Village is the top pick for chowder lovers to consider. Find a lovely townhouse and enjoy the old-school charm of cobblestone streets in this iconic neighborhood. Stay right on the water at City Island, a neighborhood made famous for its fishing. Scuba dive in NYC and get in touch with the place where the chowder starts, the ocean! And for the hipsters and lovers of fine coffees and vinyl records, Park Slope offers you tasty chowder and great window shopping. Look for a classic brownstone home in this iconic Brooklyn neighborhood.
Top chowder pick in New York City: Lobster Place tops the charts when it comes to all things seafood. The chowder here is phenomenal, and the place offers a great atmosphere for couples and families alike.
Seattle, Washington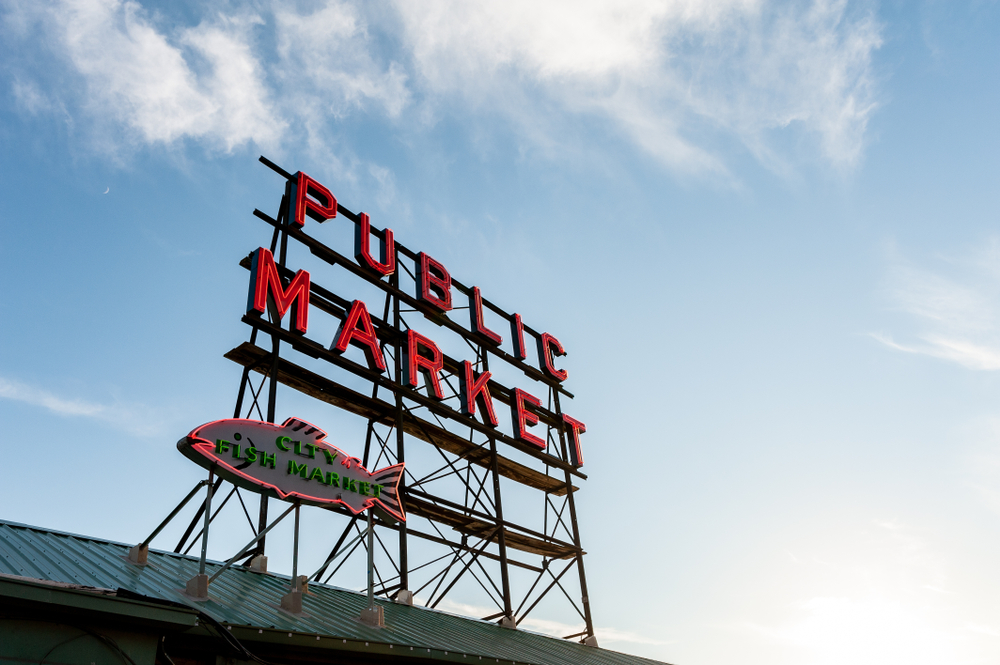 Known as the Emerald City, Seattle is no slouch in the chowder department. The world-famous Pike Place Market is the place to be for plenty of fun, including catching fish or eating chowder. Pike Place Market holds a special place in the hearts of guests and residents. Opened in 1907 as a forum where merchants and shoppers could mix and mingle, the space grew in popularity and was dedicated to the people of Seattle on opening day. Since then, it has traded hands and acquired the permanent structures that make it up, but the heart of the market remains intact.

Some 40 minutes away from Seattle lies Edmonds, Washington, where the chowder is taken pretty darn seriously. The town's Chamber of Commerce hosts its annual Edmonds Clam Chowder Cook-Off in February, which is held at the local yacht club and raises money for the July 4th festivities held in the town. Guests can expect several local restaurants to gather together and compete in categories that include Best Traditional Recipe, Best Cutting Edge Recipe, and Best Booth.
Where to Stay in Seattle
Fremont is a bohemian haven and provides quick access to all the great food the city has to offer, including the chowder. Make sure you check out the Fremont Troll while you're staying in this area. Belltown is the fashion hub of the city and offers its visitors a ton of options for shopping and strolling. Find a lovely townhome or apartment in this area. And for those who want to be right in the action, consider choosing a rental in Downtown. Apartments are the best deals in this area.
Top chowder pick in Seattle: Look no further than Pike Place Chowder. They claim to serve the best chowder you've ever had, and it stands up in court.
Santa Cruz, California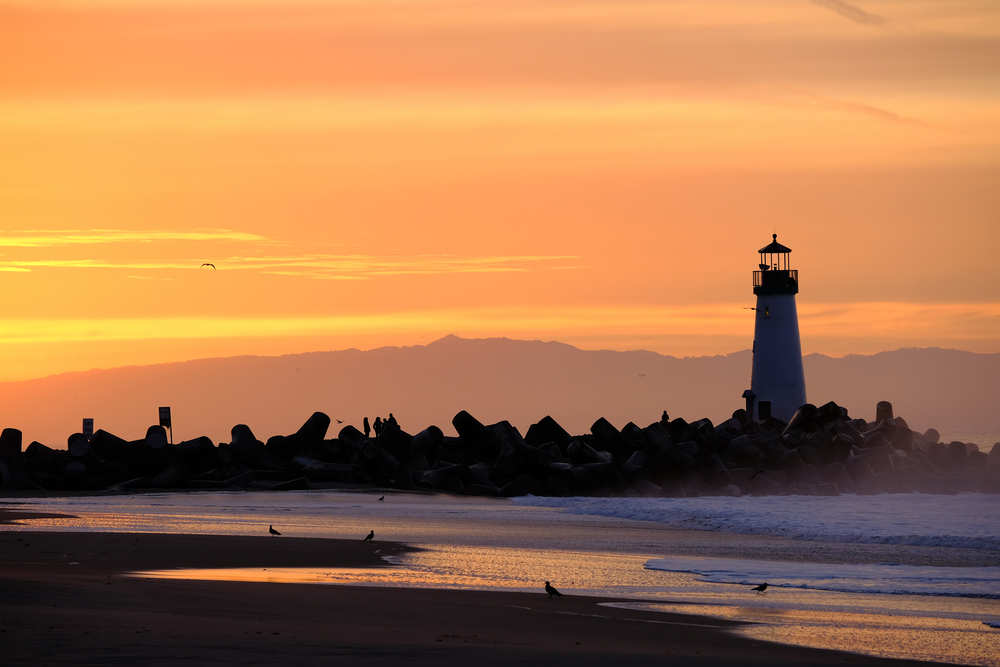 If the beaches of sunny California as a backdrop sound at all tempting, chowder fans will appreciate this one for sure. While there are a number of locations worth checking out for a good cup of chowda in Santa Cruz, Pleasure Pizza East Side Eatery has been a major name in the chowder game and local award winner for quite a few years now.
Santa Cruz also hosts its annual Clam Chowder Cook-Off in February. During the event, Santa Cruz pits the more commonly found Boston (creamy) style against New York (tomato, clear) style clam chowder. The two-day event blocks off the first day for amateur chefs to sling their chowder, while professional chefs will dominate the second day. Guests can purchase tasting kits for $10 and vote on the best amateur and professional Boston and New York varieties of the soup. Proceeds from the event benefit the local Parks and Recreation department.
Where to Stay in Santa Cruz
Santa Cruz has a ton of interesting neighborhoods for you to choose from. The Boardwalk is a great neighborhood for sight seeing and food. Seabright/Midtown offers you a ton of beautiful scenery as well as some incredible coffee. And Westside is a great option for couples looking for a little romance. Find some amazing deals on apartments and condos in this area.
Top chowder pick in Santa Cruz: Head over to Fisherman's Wharf in Santa Cruz and check out Dolphin Resaurant. This place offers a ton of seafood and the chowder is sensational.