It's no secret that there is pretty much a "national day" for anything you can think up. Who among us doesn't appreciate the reminder that it's National Donut Day or National Hug Your Plant Day? On February 25th, foodies and soup lovers across the nation have the opportunity to gather to celebrate an American pastime almost as famous and beloved as apple pie: clam chowder.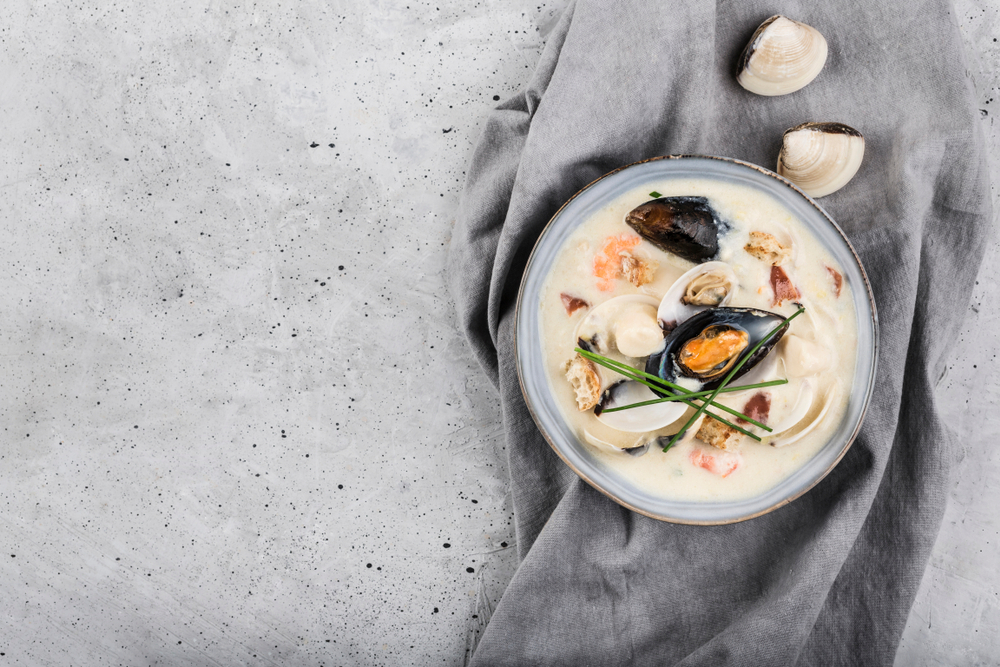 Clam chowder's rise to fame and popularity is guesstimated to have begun sometime in the late 1700s or early 1800s, and clam chowder served up as more of a "clam broth" of sorts at the first Thanksgiving. The modern-day recipe most picture when pondering the dish added cream around the early 1920s. Known as New England clam chowder, it calls for clams, potato, butter, cream, and bacon, with salt and pepper to taste. Although slightly more in-depth and tomato-based in nature, its cousin, Manhattan clam chowder certainly holds its own with fans.

Where to Whet Your Clam Chowder Appetite
Whether it's dressed up or down, red or white, hot clam chowder with a pile of crispy oyster crackers or a slice of warm bread is sure to satisfy and soothe on a cold winter's day. And once you've found an affordable place to stay in one of these clam chowder capitals, you can get down to business and fill your belly with delicious chowder.
Ready to enjoy that Boston chowda without spending a ton of clams on a place to stay? We thought so!


You don't have to spend a mint to stay in the Big Apple. Affordable rentals in New York City are right this way.


Ready to book an affordable place to stay in Seattle? We thought so — check this out!

Is there anything better than an oceanside getaway in Santa Cruz? We can help you book your stay.