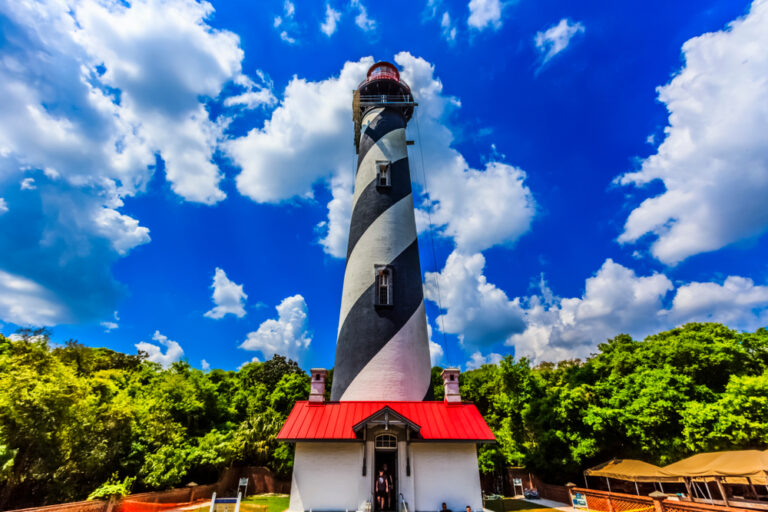 Thanks to beautiful weather and its convenient location near several other fantastic places and activities, Jacksonville, Florida, is a very popular area. For those who like the outdoors, the nearby beaches of Daytona and St. Augustine offer exciting views or activities such as fishing, boating, and some of the best golfing in the U.S. Plus the inland areas are equally as exciting as the beaches. If you are looking to immerse yourself in nature, the city has also plenty of options nearby.
While touring the area promises to be thrilling, you might want to venture out of the city for a bit. With that in mind, here are some great trips weekend trips from Jacksonville, FL, you can use to plan a fun getaway.
1. St. Augustine
Drive Time from Jacksonville: 45 minutes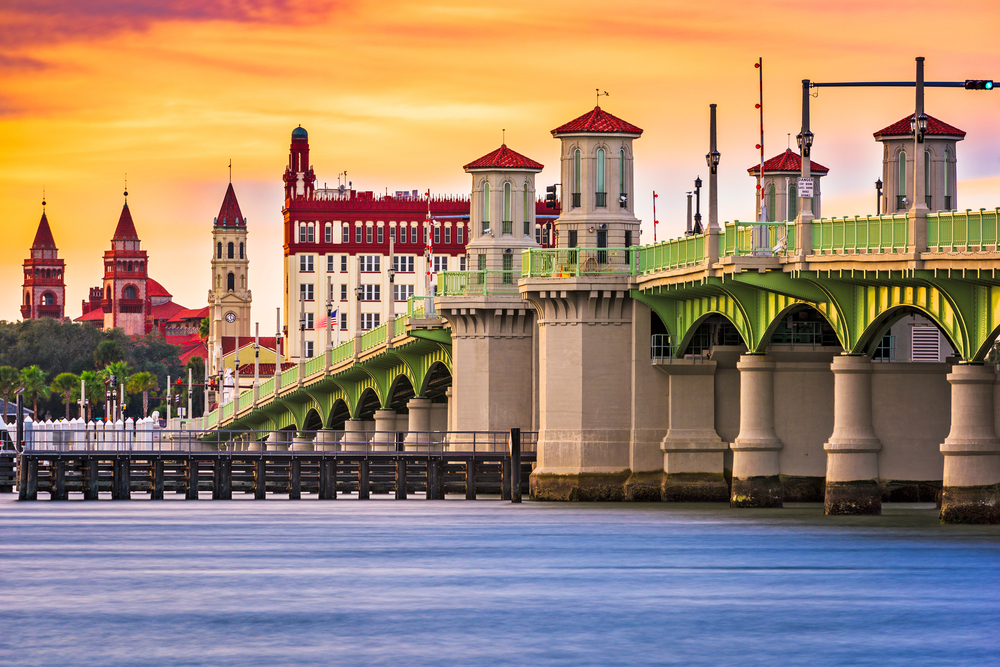 Located 35 miles from Jacksonville is the wonderful beach town of St. Augustine. Once there, you'll be immediately surrounded by the charming history of the oldest continuously occupied European-established settlement and port in the continental United States.
The Spanish influence is unmistakable as you explore the downtown historic district, Castillo de San Marcos, the oldest masonry fort in the U.S, and Ponce de Leon's Fountain of Youth Archaeological Park. This park will keep you busy all day with waterfront land, peacocks, a Timucuan village, and much more.
Where to Eat: For fine dining, try Michaels. The Grilled Camembert with honey, cherries and a warm baguette are out of this world. For something more casual, head to Prohibition Kitchen. Must eats include the PK Signature Burger with a house blend of short rib, brisket, sirloin, smoked bacon red onion jam, fried egg & red dragon cheese?
Where to Stay: Vacation rentals are plentiful in this exciting area. Pick between beachfront hotels or choose something a little inland. The surrounding areas, like Vilano Beach and Marine Land are also excellent contenders for more relaxed beach getaways with easy access to St Augustine.
2. Daytona Beach
Drive Time from Jacksonville: 1 hour and 30 minutes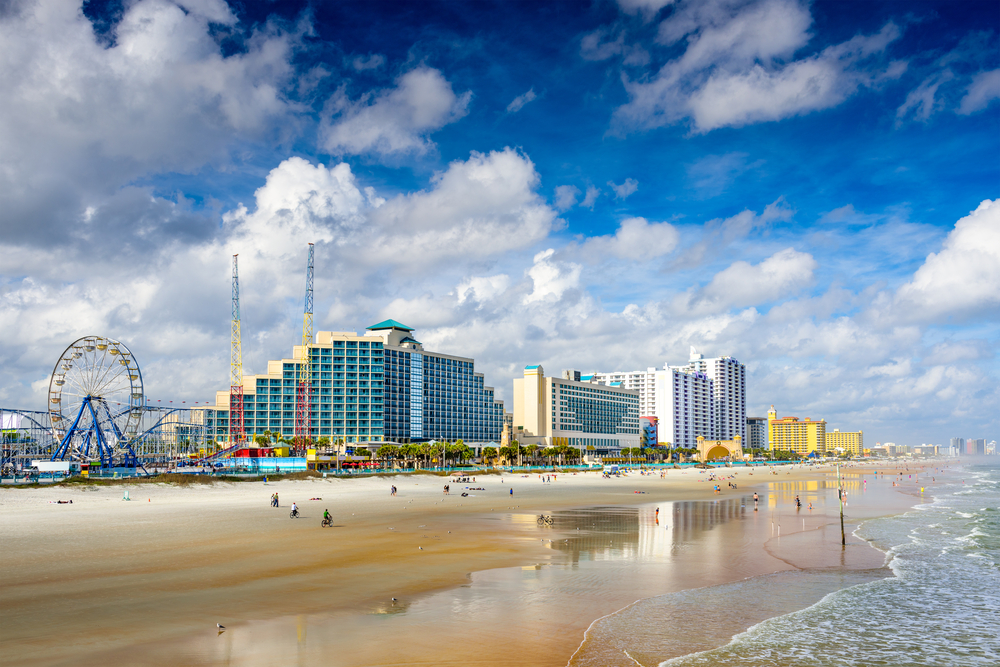 Pack the car and hit the ground running towards Daytona Beach. A short 50 miles away you'll be enjoying the beach vibe of this popular Florida city in no time. Daytona has a ton to do and see. With a great food scene, fantastic climate, and kind locals, tourists will feel welcomed and ready to start their vacation by the beach!
One of the most popular draws of the area, the Daytona International Speedway, virtually guarantees an amazing time. This huge facility has a Speedway Track Tour and is home to the Motorsports Hall of Fame of America. This is definitely an excellent destination for NASCAR fans, but Daytona has a ton of other attractions for all interests. If you want to take things a bit slower, visit the boardwalk and pier, or just hit the beach for some classic fun in the sun.
Pro Tips: Of course, this location is known for its thrilling automotive scene, but we love sending readers to Daytona Lagoon for a day at the waterpark! Enjoy thrilling water rides, fun arcades, and make sure to grab a yummy funnel cake.
Where to Eat: For an upscale meal, head over to Chart House. The Kimchee Calamari and Fried Green Tomatoes are absolutely delicious. For classic restaurants, try Caribbean Jack's for beautiful water views and yummy food. The Daytona food scene will not disappoint.
Where to Stay: For the closest access to the International Speedway, try grabbing a rental by the Daytona International Airport. For beach vibes, grab something coastal in Holly Hill or Beach Shores. If you are looking for something more low key, try Ponce Inlet. Daytona Beach is easy to get around and has tons of access to the many attractions.
3. Green Cove Springs
Drive Time from Jacksonville: 30 minutes

The drive between Jacksonville and Green Cove Springs is just over 25 miles, leaving you plenty of time for sightseeing. The city dates back to the mid-19th century, and the natural sulfur springs are a big draw to the area. Check out Spring Park on the St. Johns River for a day of fun. Thanks to its covered shelters, a playground area, and the mystical spring adjacent to the river, you're sure to enjoy some serenity at this spot.
Pro Tips: If you have military buffs in your group, plan a trip to the Military Museum of North Florida to explore some of the achievements of the greatest World War II fighter pilots. You'll also find exhibits from World War I, the Korean War, and the Vietnam War.
Where to Eat: For breakfast and lunch, head over to the classic Sunrise to Sunset for a yummy and affordable meal. We love the Pork Sandwich and cannot believe how low-priced it is. For another great sandwich, and some pizza while we are at it, Hungry Howie's Pizza & Subs is a great option that has something for everyone's pallet.
Where to Stay: Grab a hotel or rental for a low-key and relaxing weekend in this beautiful area! Everything is close by in this tiny town so it's not too hard to get around to the exciting attractions this place has to offer.
4. Fort White
Drive Time from Jacksonville: 1 hour and 45 minutes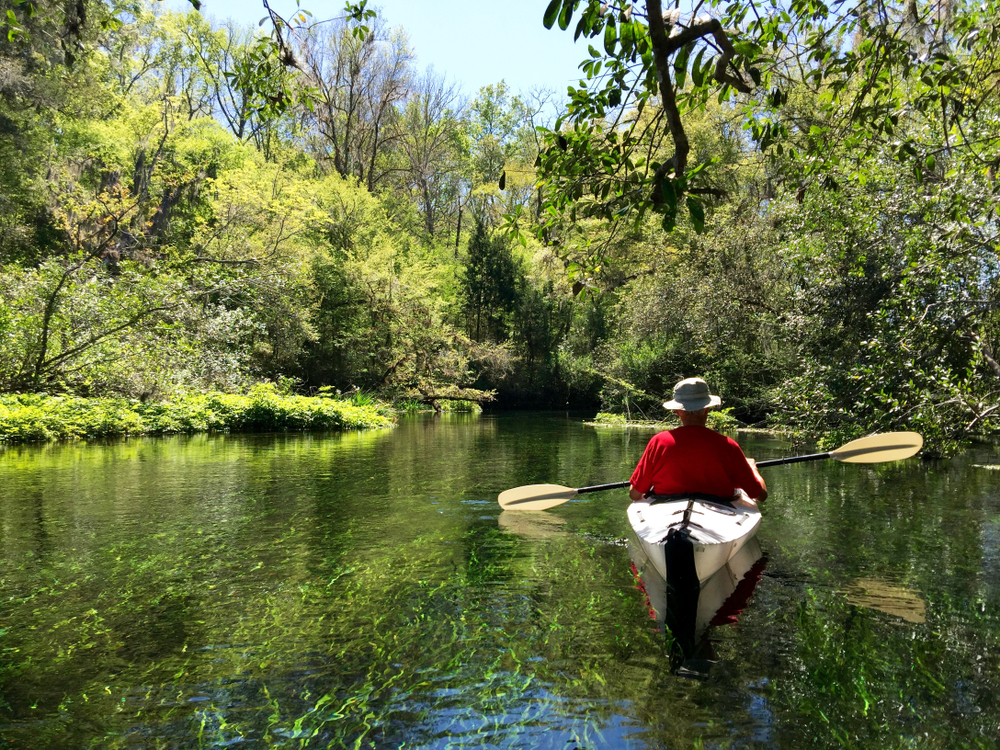 About 100 miles from Jacksonville, Fort White is a great place to head for an exciting trip. One of the main draws of the area, Ichetucknee Springs State Park will keep everyone entertained. The Great Florida Birding Trail gives you a chance to see many interesting birds, including wild turkeys, red-headed woodpeckers, and all kinds of water fowl. You can also canoe or kayak, try geocaching, take a picnic, or hike one of the three trails that meander through the park.
Pro Tips: Divers should definitely visit Blue Hole Spring. The caves and caverns are a must-see. For noncertified underwater activities, snorkeling is also a wonderful option for spending the day near Fort White.
Where to Eat: TKO Cuban Café is an absolute must for their creative interpretations of classic cuisine, like the traditional Cuban sandwich. You'll thank us later!
Where to Stay: This area is pretty spread out so try to find something close to the activities you are most interested in. There is limited public transportation in this Florida town, so having a car is ideal while visiting Fort White.
Vacation to Jacksonville, FL
Whether you'd like to stay put or plan to explore the neighboring towns and attractions, Jacksonville is sure to be a fantastic Florida vacation.