Traveling by yourself for the first time can be liberating. On a solo trip, you get to move at your own pace. You can even take day trips to small towns off the beaten path and make discoveries that you might not normally find with other travelers.
When you travel alone, safety should be your top priority. Solo female travel can be especially intimidating. Tourists can be easy prey for scammers and other criminals, especially in foreign countries. Here are a few ways you can protect yourself, so you have a safe experience while traveling alone:
Make sure your accommodations have a 24-hour help desk. If you have travel delays, you don't want to end up sleeping on the street.
Know where you're going so you don't look like an obvious tourist.
Buy a theft-resistant bag to protect yourself against pickpockets, and don't carry your passport in obvious places like money belts.
Dress plainly to deter thieves.
Don't tell people you're alone.
Learn a few phrases in the local language if you're going somewhere that doesn't speak English.
Pay attention to your surroundings.
Let a friend or loved one know your travel schedule.
Be friendly, but don't be too trusting of anyone.
Learn public transportation schedules well, so you don't end up stuck anywhere.
Learn travel prices within a city, especially if you're using a different currency.
Register with the Smart Traveler Enrollment Program (STEP). This way, the State Department can help you if you're in trouble.
Whether you like road trips, national parks, walking tours through busy cities, or fun breweries, there's a solo adventure for you. Check out some of the most popular solo travel destinations in the world as well as some fun things you can do at each location.
1. Barcelona, Spain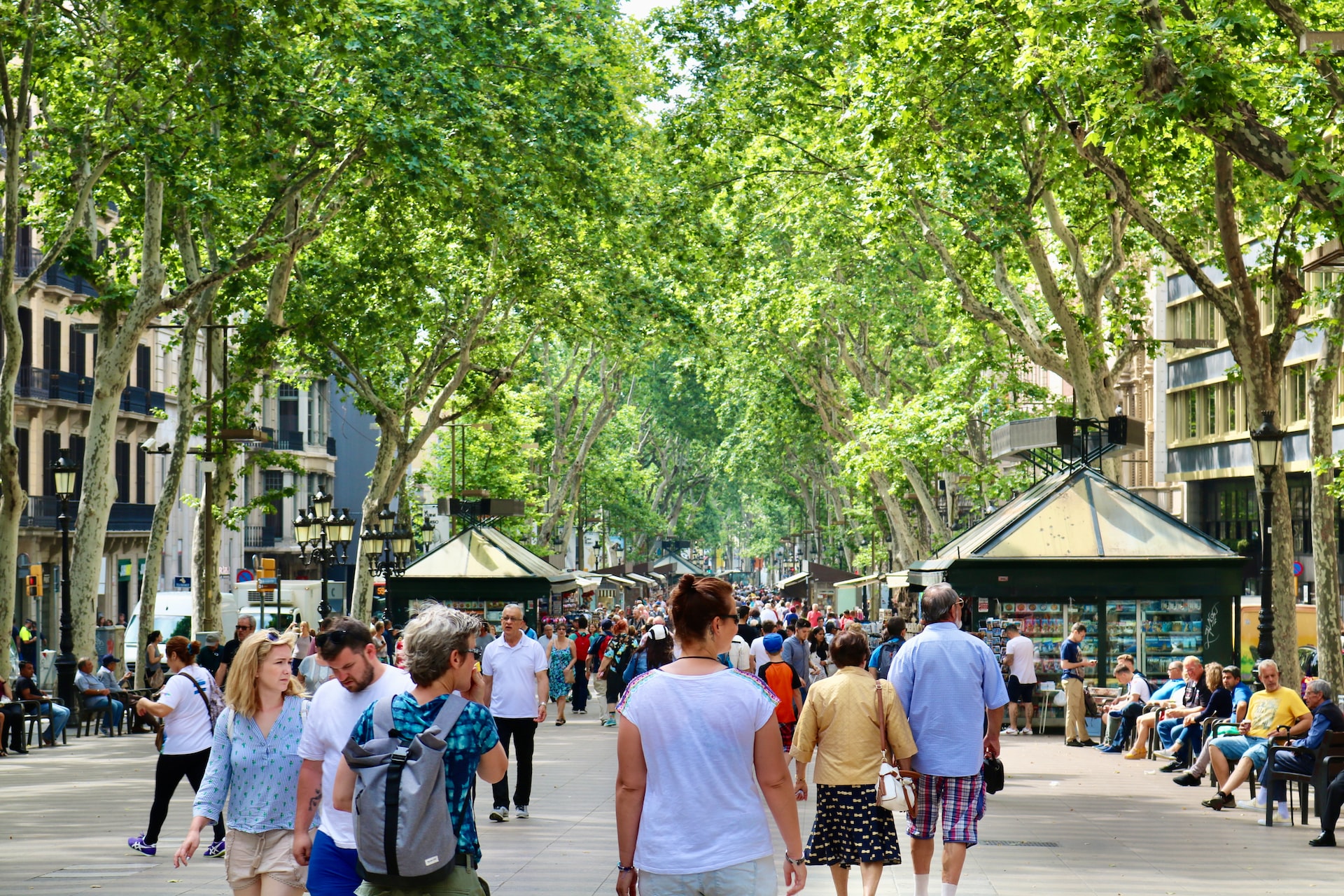 Barcelona has amazing architecture, rich culture, and a vibrant social scene. Marvel at Gothic wonders like the Catedral de Barcelona or see the stained-glass fragments surrounding the beautiful Casa Batlló glimmer in the sunlight.
Grab a glass of sparkling wine to pair with your fried fish while you walk through aisles of fresh produce at Barcelona's oldest market, La Boqueria. Check out the artisan shops and restaurants along Las Ramblas, or grab dinner in an authentic, alleyway restaurant like Bar del Pla.
For entertainment, see an FC Barcelona football match at Camp Nou, attend a hugely popular Magic Fountain show, or go flamenco dancing at a club like Los Tarantos. Lay out or try snorkeling at a beautiful beach like Barceloneta or Mar Bella.
2. Stockholm, Sweden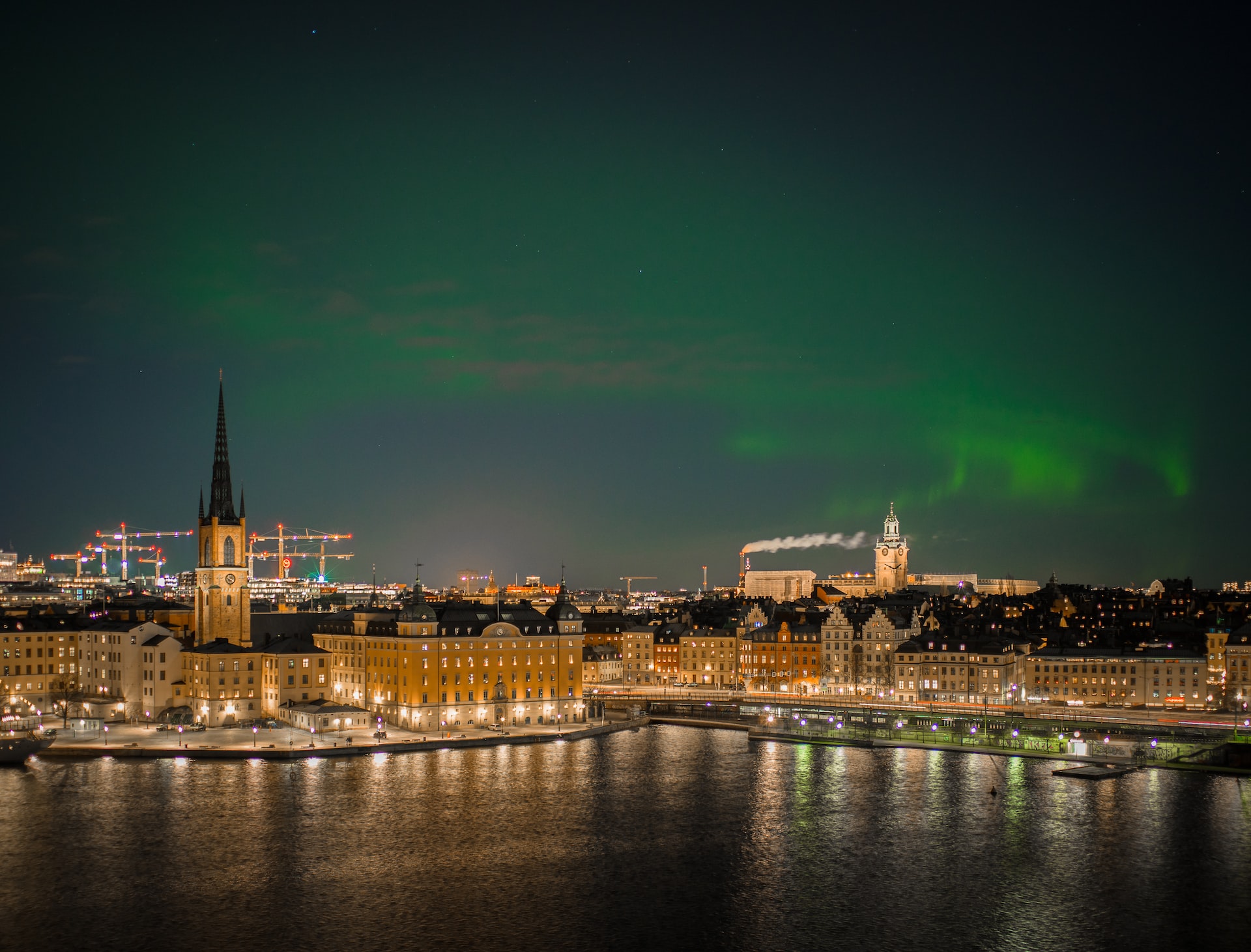 Stockholm is a busy, modern city with an old-town feel. The city is made up of 14 islands strung together. Take a boat tour to get an amazing perspective of the city. You can also take Vespa tours through the islands.
See the charming, colorful stone houses in Gamla Stan. Admire ornate Nordic buildings like City Hall, the Royal Palace, and the enormous Stockholm Public Library.
Learn about the brutality of the Middle Ages at the Medieval Museum or rock out at the ABBA Museum. See the work of artists like Picasso and Marcel Duchamp at the Modern Art Museum.
Hit Östermalm to see where Stockholm's elite enjoy elegant shopping. Have fika — also known as a coffee break with food — at a quaint cafe in Strandvagen. At night, head to Mosebacke for concerts, craft beer, and a fun club scene.
3. Bangkok, Thailand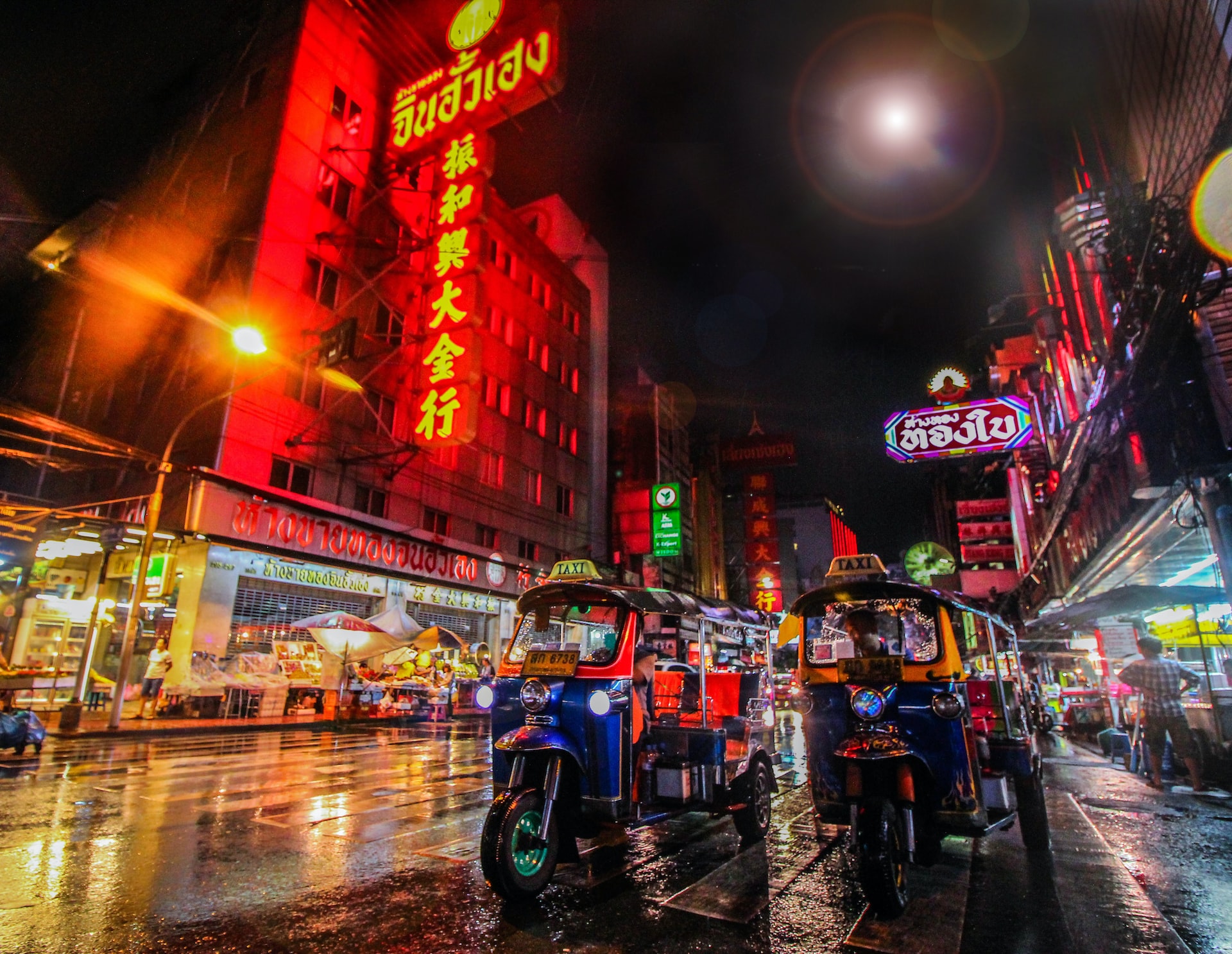 There's a ton to do in the bustling capital of Thailand. Beat the insane traffic in Bangkok by taking the sky train to see attractions like the massive Grand Palace and the huge Reclining Buddha, or Wat Arun temple.
Take a scenic ferry ride down the Chao Phraya River to different districts within the city. Get authentic crafts at Chatuchak Market, recognized as one of the largest markets on earth. Visit the local vendors for some of the tastiest food in Asia.
Take in an artistic Thai puppet show. Head to Lumpinee Boxing Stadium to catch a Muay Thai fight. In April, you can participate in a massive water gun fight during Songkran, the Thai New Year's celebration.
4. Vancouver, Canada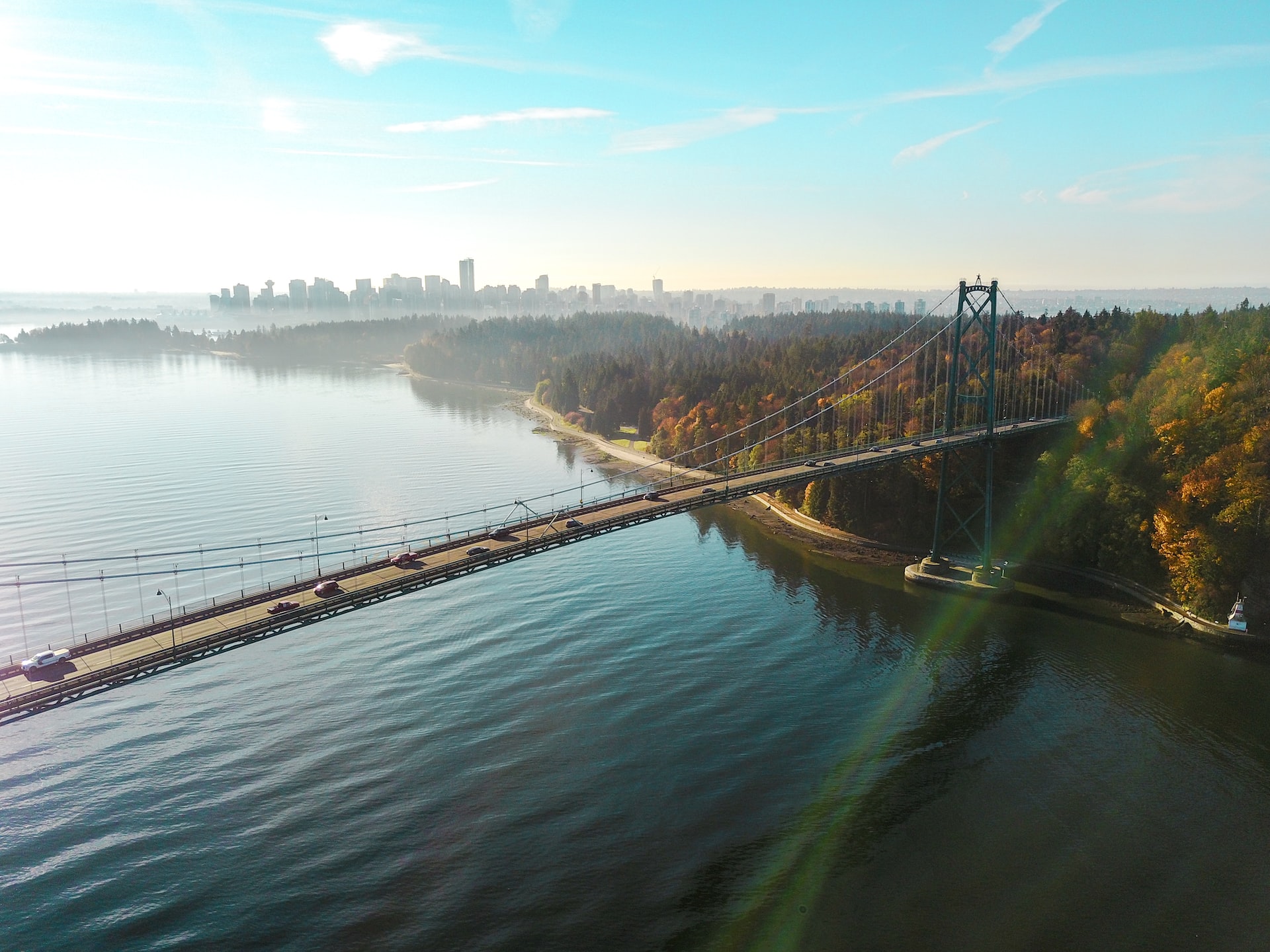 Vancouver has all the outdoor adventures you could ever dream of. Kayak through the deep cove at Indian Arm, enjoy world-class skiing at Whistler Blackcomb, or test your mettle with a roughly 3,000-stair climb up Grouse Grind.
In the enormous Stanley Park, pictured above, you'll find incredible mountain biking and hiking trails, tranquil beaches, waterfalls, Aboriginal sites to explore, and great spots for viewing dolphins. The park is even home to the world-famous Vancouver Aquarium.
When you're ready to come inside, you can get tickets to a Canucks hockey game, check out a show at Commodore Ballroom, or head to the Gastown neighborhood to find trendy eateries and shops.
5. Berlin, Germany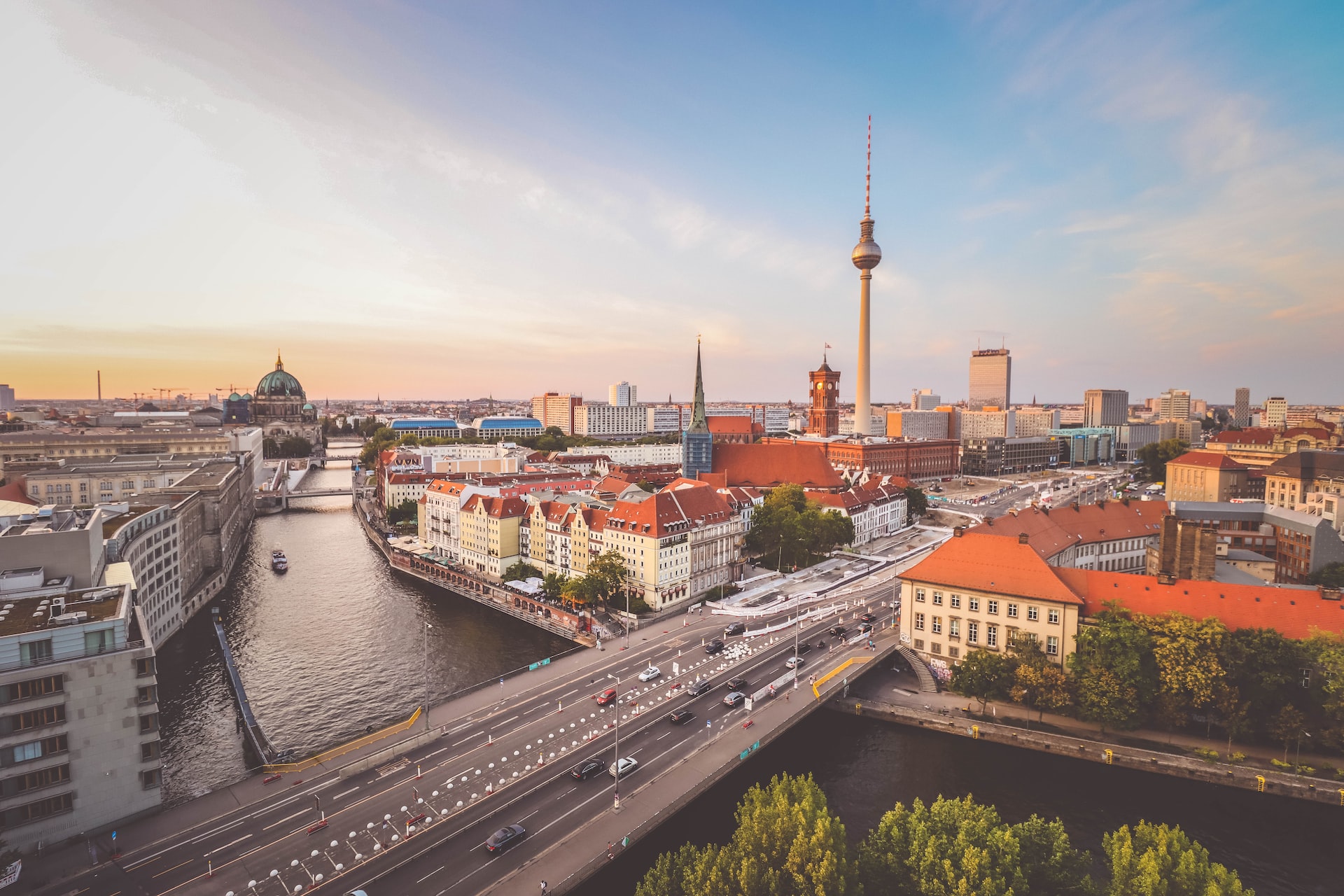 Berlin is a European paradise of culture and history. Take a tiny Trabi car tour to see iconic buildings like the Berliner Dom, Berlin State Opera House, and Reichstag Building (where the German Parliament convenes). Berlin is also home to Museum Island, a UNESCO World Heritage Site.
If you're looking for adventure, base fly from atop the Park Inn, dance to techno music at the YAAM beach bar, or try a plate of Berliner currywurst. At East Side Gallery Berlin, you'll see over 100 works by talented artists painted directly on the Berlin Wall.
6. New York City, New York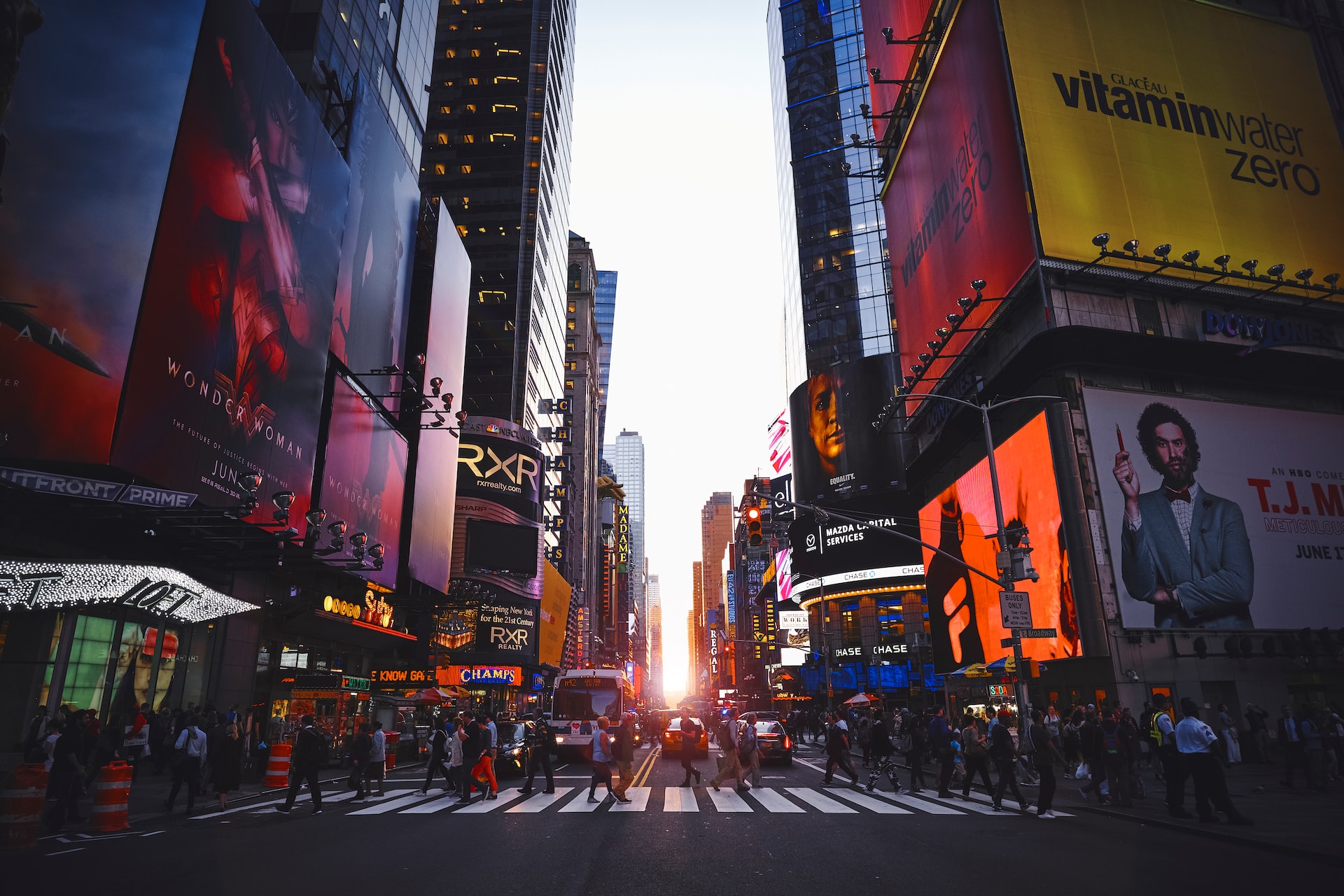 New York City has so many sights to see and things to experience. Take a scenic drive on the Brooklyn Bridge. See the cultural exhibits at the Metropolitan Museum of Art — also known as The Met. Catch a Broadway play or witness the incredible musicians at Blue Note Jazz Club.
In Central Park, you'll find miles of forestry, a castle, statues, trails with leaf-covered archways, a zoo, and an ice-skating rink. Head to Coney Island to ride the famed Cyclone roller coaster and stroll down the boardwalk. Then, drop by the Smorgasburg Williamsburg Market to try food from all over the world.
7. Paris, France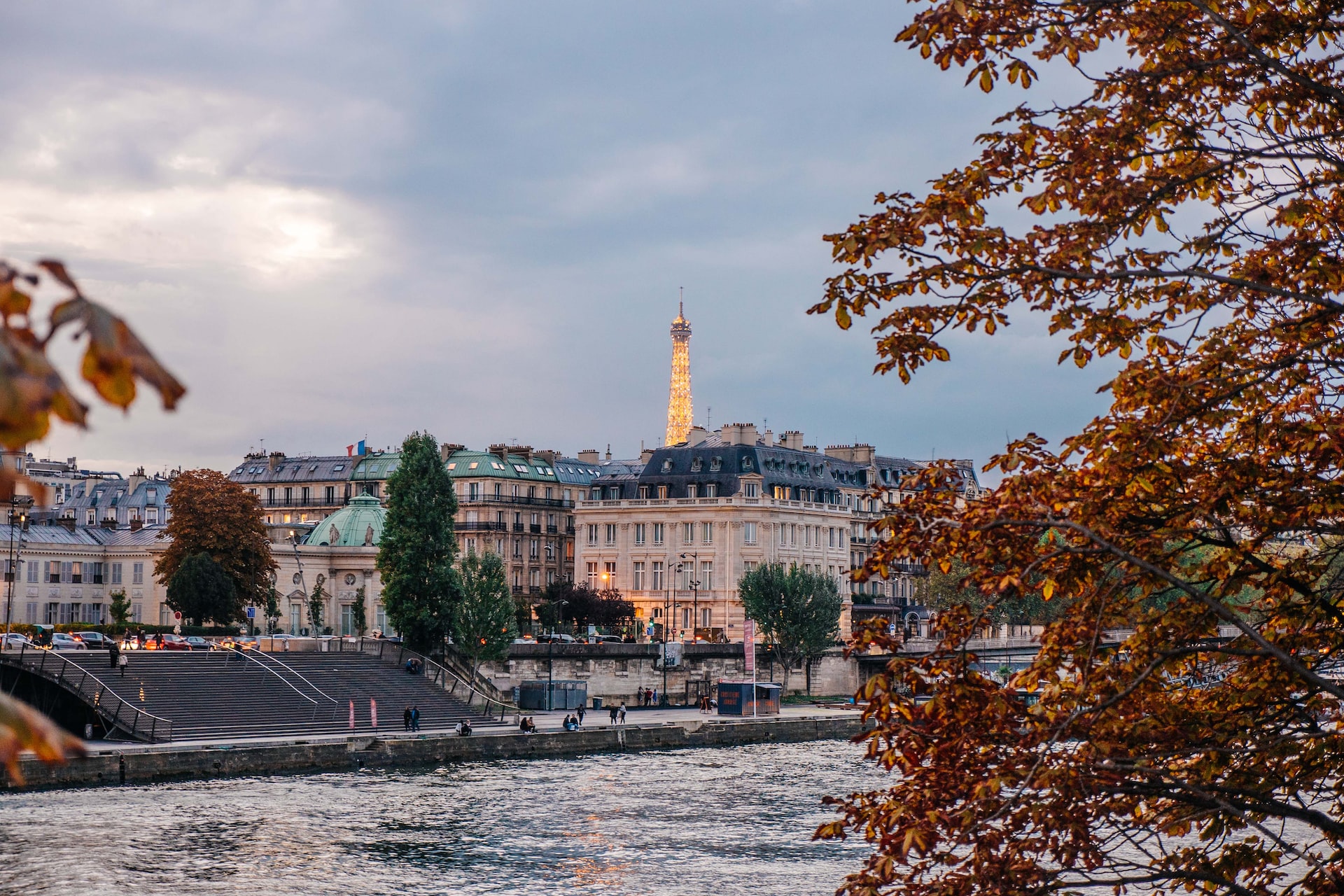 The City of Light has plenty for solo travelers and backpackers to enjoy. Scale the Eiffel Tower. Visit the Louvre to view famous paintings, like The Raft of the Medusa. Take a tour of Parisian churches like Sainte-Chapelle.
You can make new friends in Paris and enjoy delicious food at bistros like Les Philosophes. Visit unique bookstores like Librairie Jousseaume or Shakespeare and Company. Or you can enjoy the street artists and culture in areas like Le Marais.
8. Amsterdam, The Netherlands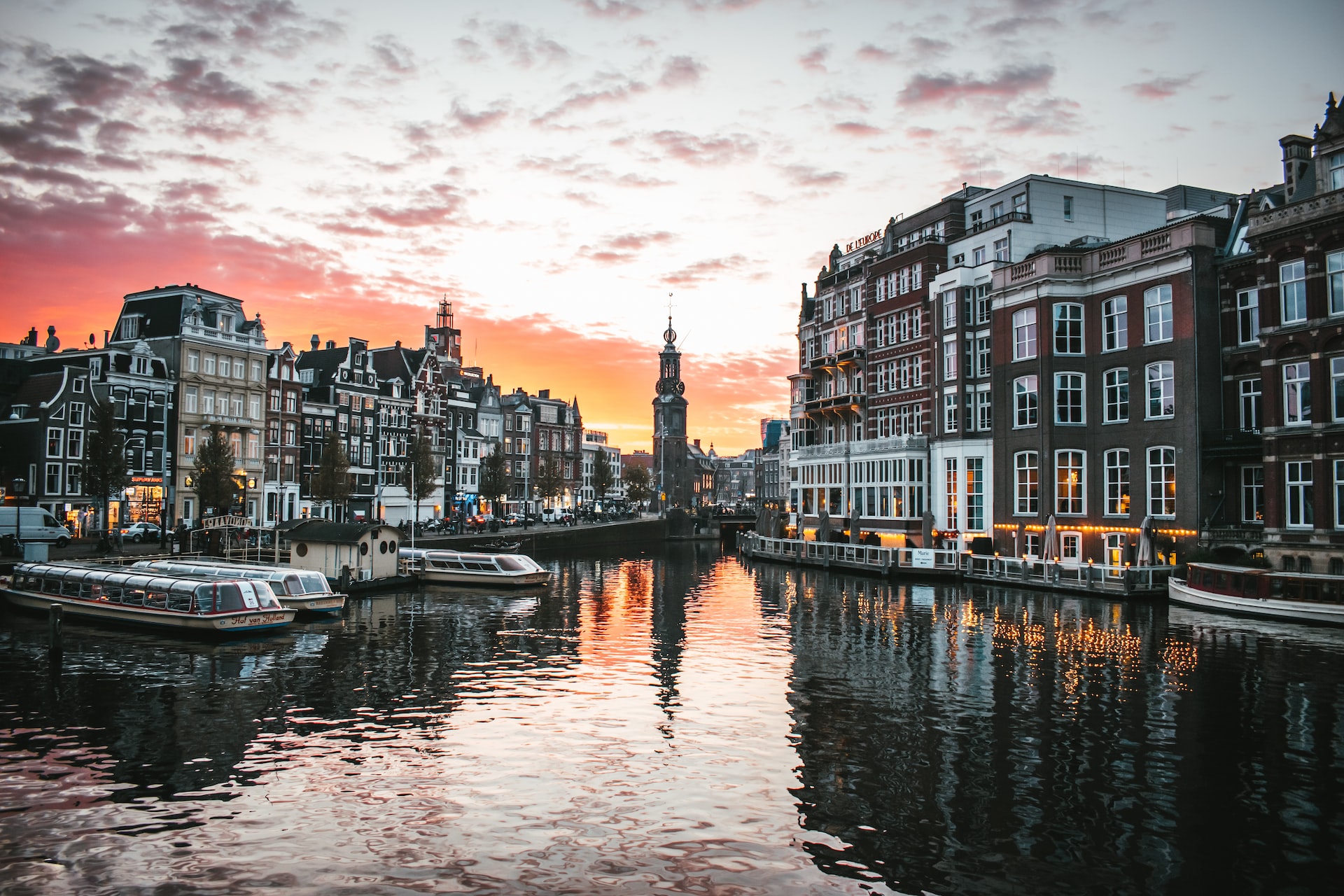 Amsterdam is a free-spirited city with a series of gorgeous canals that run through it. The city's stunning Dutch-Baroque-style buildings are a tribute to the Dutch Golden Age of the 17th century.
Take a boat ride to the Van Gogh Museum or Rijksmuseum. At the Anne Frank House, you can tour the attic where Anne Frank chronicled her time in hiding. At Vondelpark, take a laid-back stroll through lush greenery and view statues like Pablo Picasso's "The Fish."
At Stubbe's Haring fish kiosk, you can try the dish the city is known for: raw herring. For nightlife, hit the clubs to dance to EDM or see live music at the Royal Concertgebouw.
9. Vienna, Austria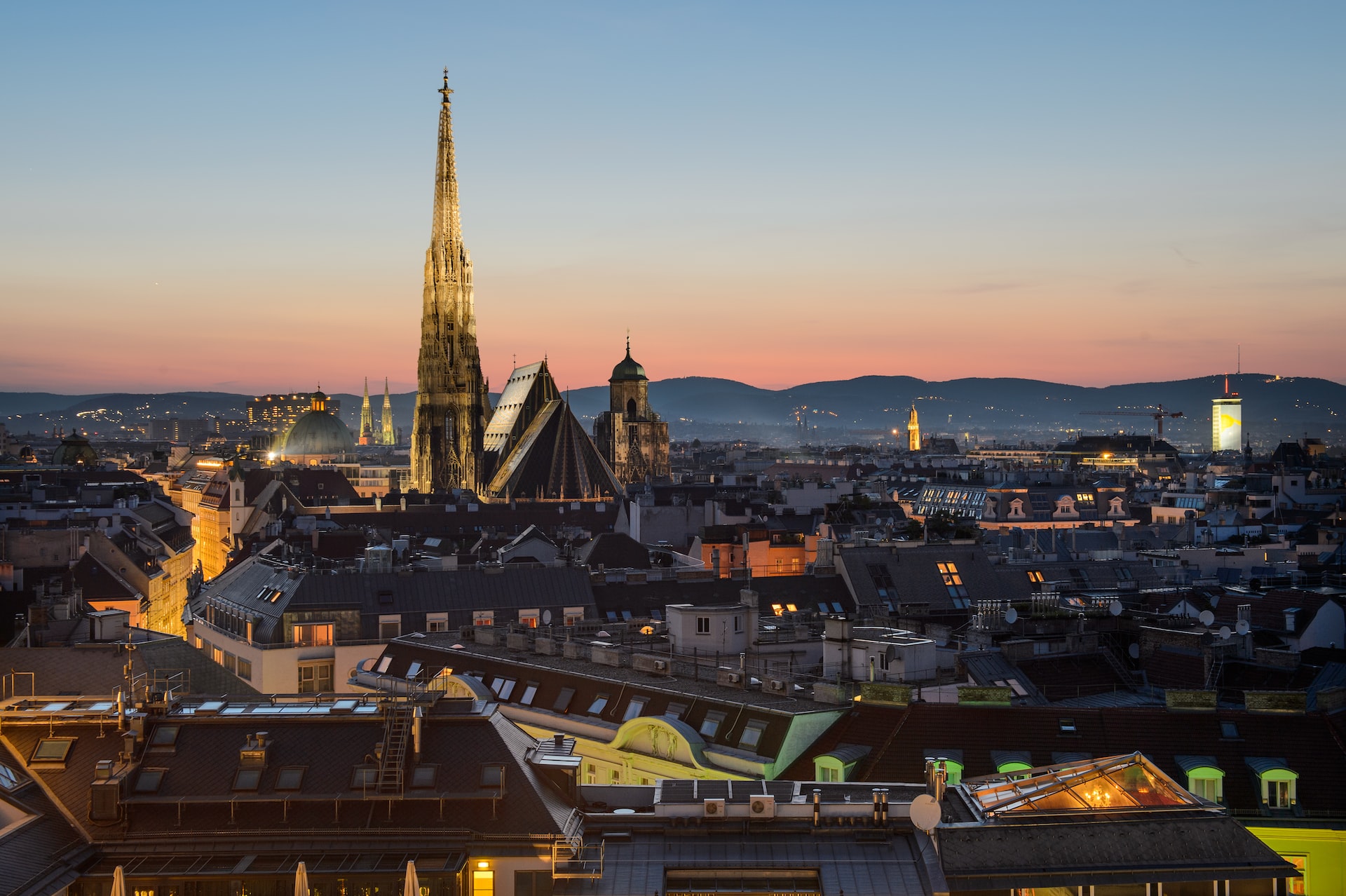 As the busy capital of Austria, Vienna is known as the City of Music. Both Mozart and Beethoven lived there. You can enjoy an amazing classical music show at venues like the Vienna State Opera.
View Gothic and Baroque style architecture like the Schönbrunn Palace, Rathaus' town hall building, or St. Stephen's Cathedral. Tour the enchanting foothills of the Vienna Woods. See exotic animals like pandas and a rainforest simulation at the Vienna Zoo.
You can see expert equestrian performances or even take lessons at the Spanish Riding School. Meanwhile, foodies can grab an authentic lunch at Naschmarkt.
10. Copenhagen, Denmark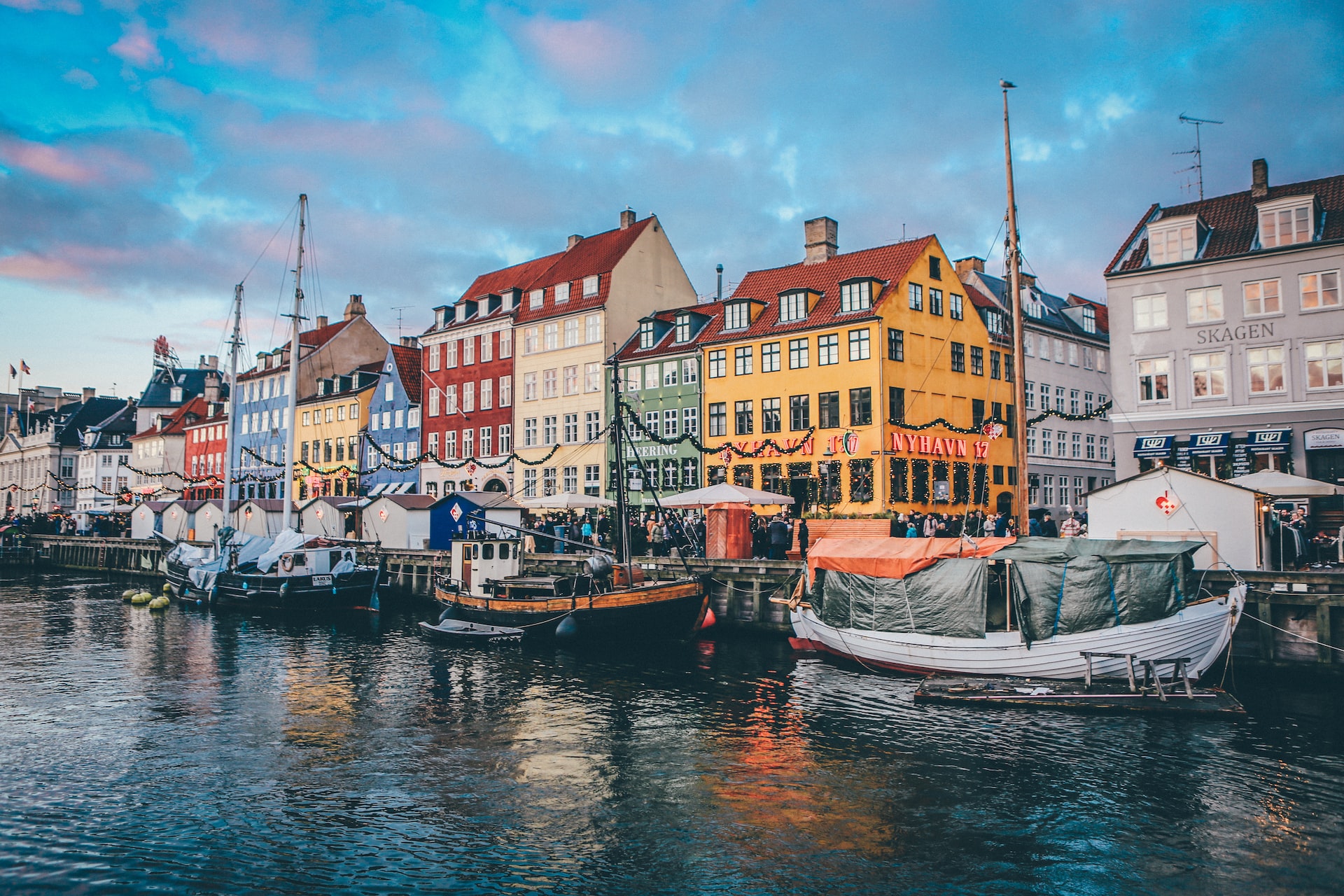 You can have fun in the capital of Denmark at any age. Copenhagen is home to some of the oldest historical amusement parks in the world, like Tivoli Gardens and Bakken.
Ride a bike through the city! Check out captivating structures like the Christiansborg Palace, where Denmark's Supreme Court meets, and the tall multi-colored houses on the Nyhavn (New Harbour), pictured above. View ancient exhibits, like Trundholm Sun Chariot, at Nationalmuseet. See arctic flowers in an artificial polar environment at the Copenhagen Botanical Garden.
In case you didn't know, clubs in Norrebro stay open until five in the morning. If that's not your style, stop by the popular local bars and boutiques on the side streets of Stroget. You can also catch a show at the Royal Danish Theater or dine at high-class restaurants like Noma on Strandgade.
Plan a Solo Travel Getaway
While the thought of a solo getaway around the world can be daunting, it gives you the freedom to do all the things on your bucket list. Even if you're only traveling to places in the USA, you can have a great time on a solo trip!
However, before sightseeing, make sure you have the perfect place to stay. Rather than crashing at crowded hostels or paying single-supplement fees at resorts, see how VacationRenter can help you find a quality vacation rental.