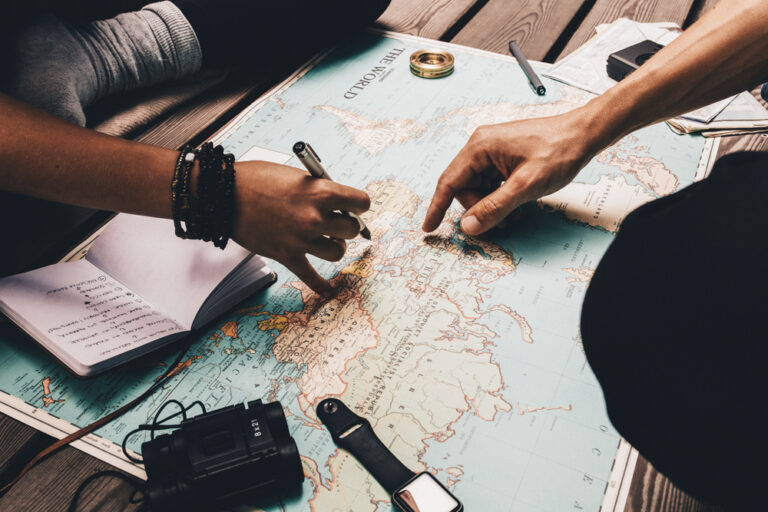 What comes to mind when you think of spring break? If you're flashing back to your college days and envisioning masses of people on an overcrowded beach, you're not alone. Nevertheless, in recent years, socially distant getaways have become the new norm.
Not only are destinations like Miami or Cabo typically jam-packed with people, but getting there and staying in hotels can be expensive too. If you're ready for an authentic, refreshing, and less-crowded getaway, there are plenty of alternative option — whether you're a college student looking to let loose, or a family hoping to avoid that entirely.
To help you find a secluded getaway, we asked over 1,000 people what they thought is the most underrated U.S. spring break destination, and we ranked the top four.
Top 4 Underrated Spring Break Destinations
The people have spoken, and Taos, New Mexico, ranks as the top underrated spring break destination in the country with nearly 31% of the vote. Spoiler alert — you might be packing your ski jacket instead of your swim trunks. But don't worry, snowbirds, we have you covered too. Missouri's Lake of the Ozarks came in second place and is an ideal getaway for escaping the last remnants of winter.
#1: Taos, New Mexico — 30.98% of the vote
As spring approaches, now is the time to start looking for the ultimate spring break vacation spot, and Taos, New Mexico, truly lives up to this title. Taos is an unconventional option, yet it boasts all the appeal with far fewer constraints on your budget. (You can thank us later.) Taos has a reputation for its quirky vibe, but spring breakers of all ages and preferences can find relaxing activities at an affordable price point. Most people don't realize that Taos has it all this time of year, and when it comes to traveling with kids, this city is as good as it gets. You can go rafting on the Rio Grande, visit some of the finest hot springs on the planet, and even go on llama adventures — that's right, llama adventures.
If you like to check out historical sites, it would be a shame if you passed up visiting Taos Pueblo. The community lies about a mile north of the city of Taos and is renowned for being the oldest inhabited dwelling in North America. Constructed entirely out of adobe, the extraordinary community is home to living Taos Native Americans and was once home to their ancestors over 1,000 years ago.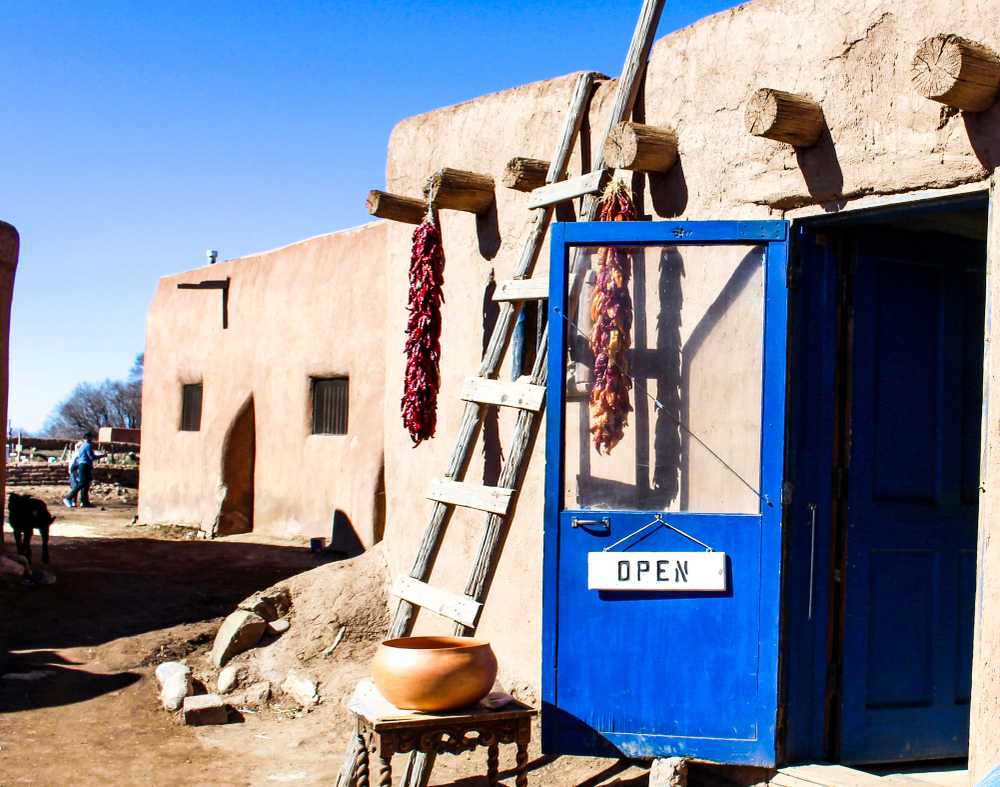 As mentioned earlier, you might want to dust off your ski gear, as Taos is also home to a world-class ski resort, Taos Ski Valley. The resort is positioned in the Sangre de Cristo Mountains, where the Rockies begin and miraculous March powder days come true. This part of New Mexico offers spectacular scenery and exceptional outdoor recreation. Although Taos appears to be off the beaten track, it is central to countless adventures.
Interested in a Taos getaway? Check out some of the best rentals in Taos.
#2: The Ozarks, Missouri – 23.56% of the vote
The Ozarks are often seen as a not-so-delightful place thanks to Jason Bateman and Netflix, but in reality, this region is rightfully known as the outdoor recreation capital of Missouri. If you are bringing the kids, there are still plenty of activities, such as taking the family on an exciting canoe adventure, floating down the Buffalo River, or just taking in the view from your Ozarks vacation rental. And if you've seen it all above the water, you can always explore underground in one of the four natural caverns that Missouri State Parks showcase. The most well-known, easily accessible, and largest cave is the Onondonga. You can take a tour that follows 1.5 miles of paved, illuminated passageways while taking in all the interesting cave formations and waterfalls.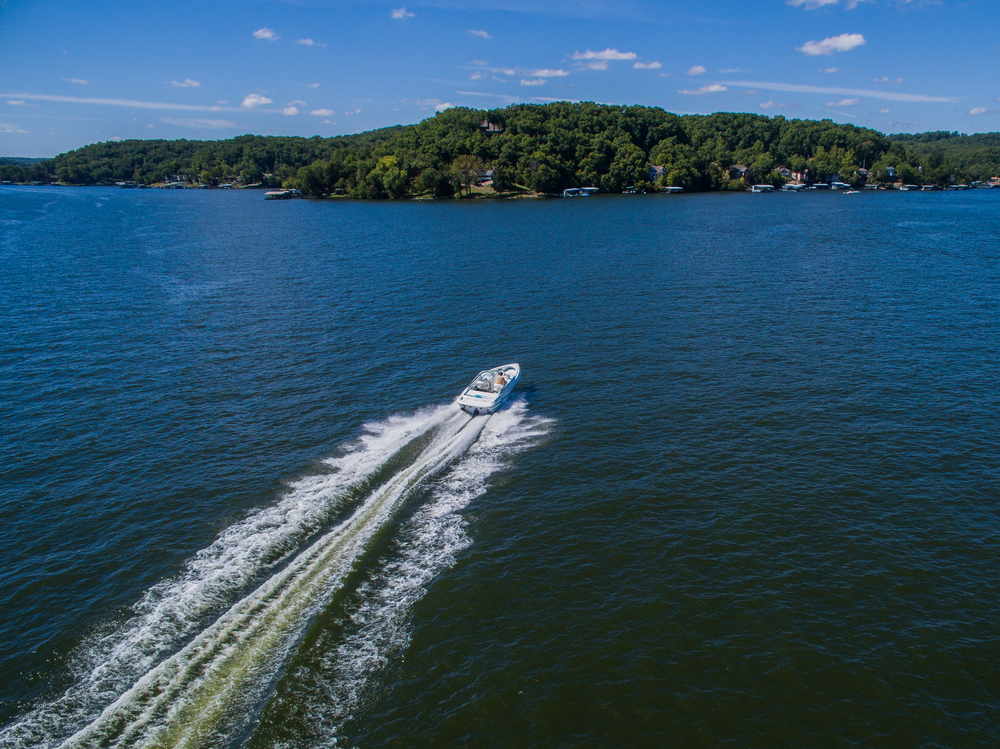 For the younger, fun-time seeking crowd, the sprawling lake is a huge attraction and home to an infamous "Party Cove" that is, according to the New York Times, the "oldest established permanent floating bacchanal in the country." Party-goers tie up their boats together, which draws all kinds of revelers.
If fly fishing is more of your scene, this is the place for you. The lake offers a seemingly endless amounts of prime locations to cast out your line and an abundance of white river trout to reel in. Whatever type of adventure you seek, you'll find it in the Lake of the Ozarks.
Are the Ozarks calling your name? Check out Missouri rentals in the Ozarks.
#3: Gatlinburg, Tennessee – 21.91% of the vote
Why head to the beach when you can head to the mountains? Gatlinburg, and the greater Smoky Mountains are exciting and affordable places to visit in early spring. As winter comes to an end, most of the attractions and activities are back open for business as the winter chill thaws into spring warmth. While the city of Gatlinburg warms, the mountains are still plenty cold, which is why skiing at Ober mountain is still a viable and fun activity for your spring break. But if you're not a skier or snowboarder, finding an outdoor adventure in the Smokies that suits you or your family is easy: try bungee jumping, go-kart racing, zip-lining, horseback rides, and ATV tours.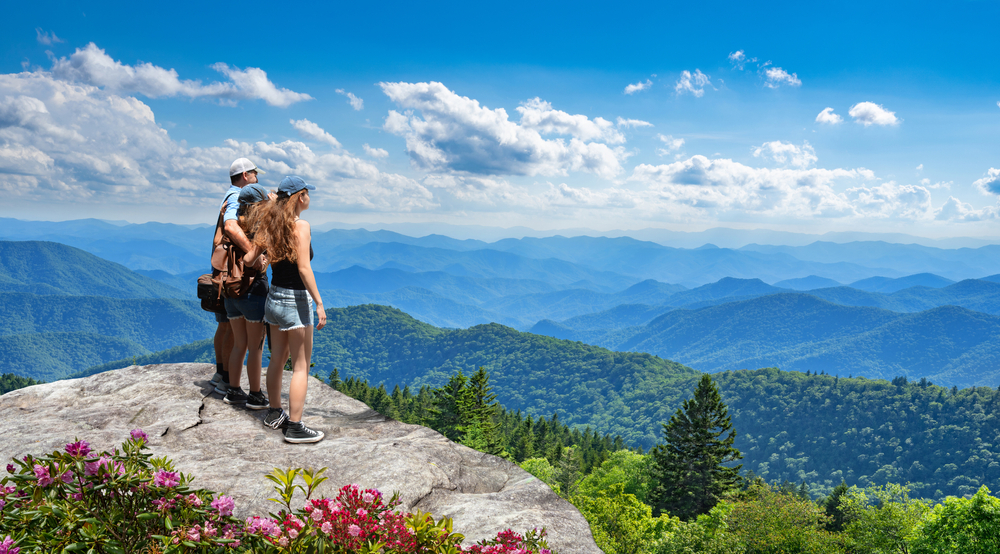 For a more relaxing stay, check out Gatlinburg's beautiful downtown that's loaded with boutique shops, award-winning restaurants, and family-friendly activities like mini-golf and laser tag.
Check out vacation rentals in Gatlinburg.
#4: Bozeman, Montana – 14.85% of the vote
Bozeman may not have beachfront views, but for what it lacks in a warm spring climate, it greatly excels in its top-notch outdoor and nightlife scene. If you want to grab your skis or mountain bike and get off the grid on some legendary slopes or trails, Bozeman has you covered. The same goes if you simply want to experience the blooming cultural scene. If you're looking to hit the slopes with the kids, ski resorts like Bridger Bowl (to the north), and Big Sky (to the south) are only a short drive away. And if dry land is more your style, the surrounding rivers, foothills, and mountains offer endless opportunities for the family to explore — whether that be on a white water excursion down the Yellowstone, Madison, or Gallatin Rivers, or hiking one of the several trails in the Hyalite Canyon.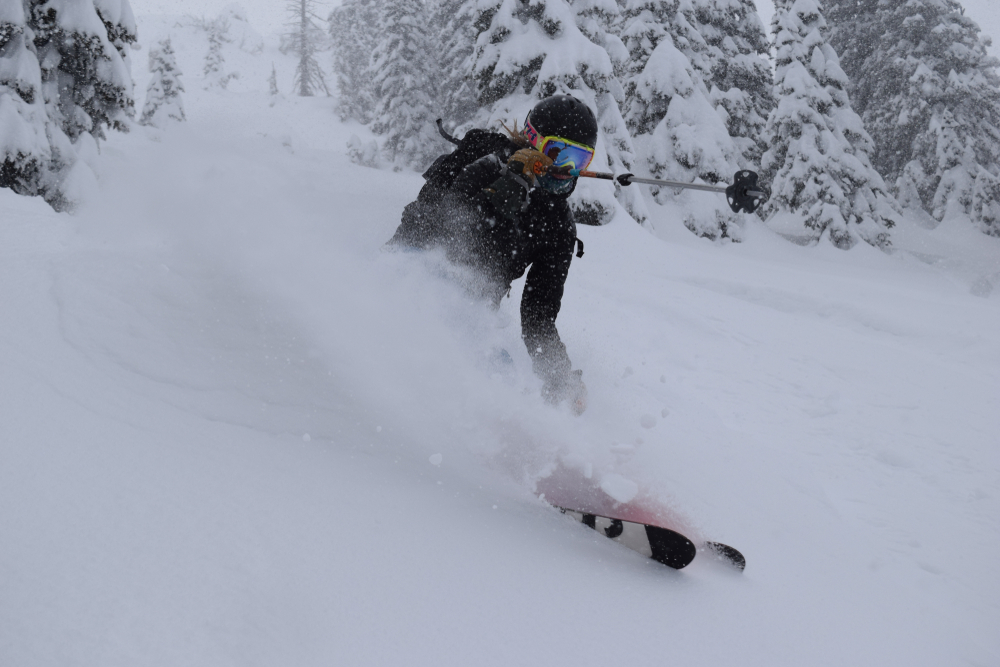 Home to Montana State University, Bozeman's nightlife is a guaranteed crowd-pleaser after a long day of being outside. Downtown Bozeman offers a diverse selection of bars with everything from dives to fancy cocktail bars, and plenty of friendly people to meet.
Is Montana calling your name? Check out vacation rentals in Bozeman.
Spring Break the Mold
This year, skip the crowds, overpriced hotels, and airfare, and take advantage of these under-the-radar destinations. Save the hassle and explore not-so-typical places that are rich in history, culture, and fun activities for all ages.