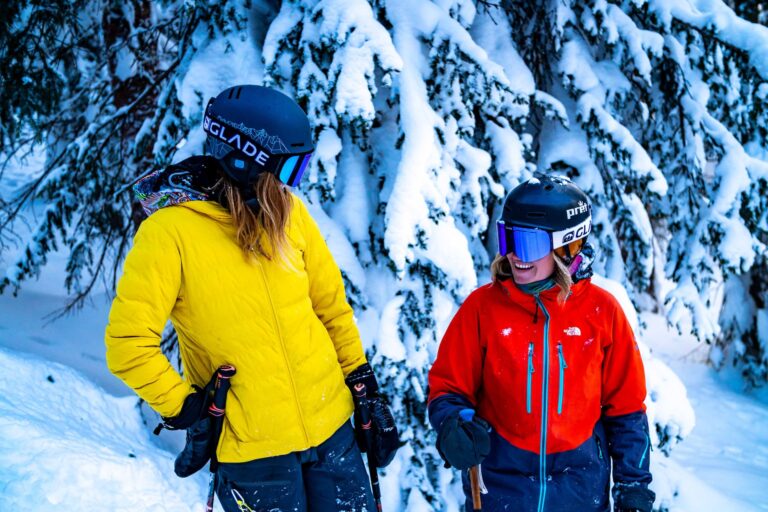 The vast mountain range in the midwest known as the Rocky Mountains passes through Colorado, Montana, Idaho, Wyoming, and Utah. With blankets of snow piling on top of this midwestern region during the winter, you're bound to find a handful of affordable ski resorts in all five of these states. To save you the trouble of searching, we're sharing a list of the most affordable places to ski near the Rockies for under $100, along with the cheapest ski resorts and vacation rentals you can book in each state!
Colorado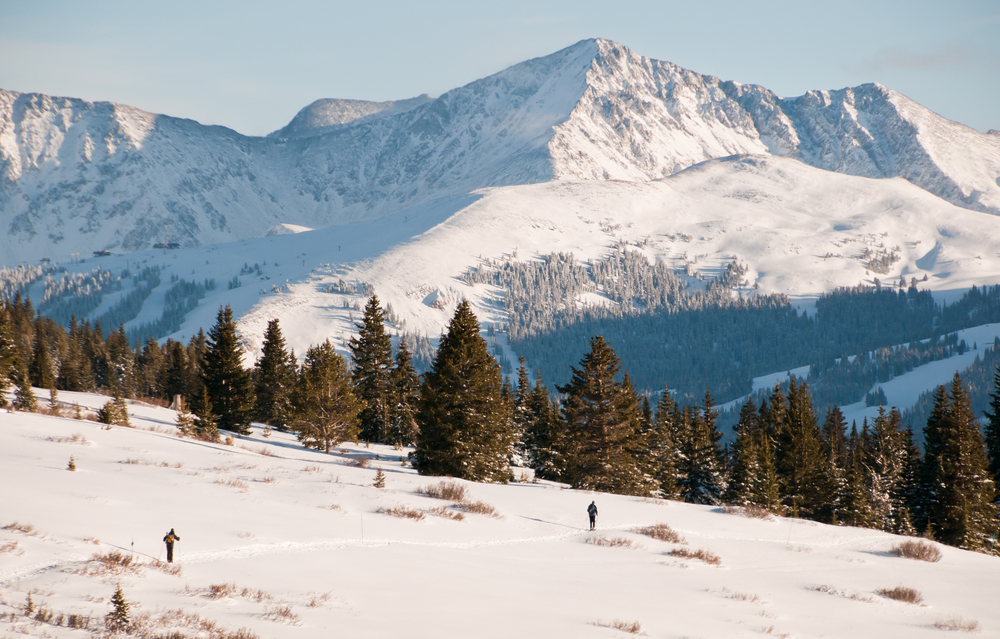 Starting off with our first ski resort, just an hour west of Denver, Echo Mountain prides itself in being one of the cheapest ski resorts in Colorado. Adult lift tickets cost $57 on weekdays, or $65 on weekends and holidays when purchased online. It's important to purchase your tickets in advance. Same-day passes are not available. This is a great place to go for seasoned skiers in Denver, as the slopes are mostly for intermediate skill levels.
Second on our Rocky Mountains ski radar we have Copper Mountain. Copper Mountain ski passes vary, with the average coming in at around $99. However, prices start to increase significantly once the holidays roll around. The earlier you purchase Copper Mountain lift tickets, the lower the prices will be — with almost half off if you book in advance! The mountain also hosts several exciting events through the winter, including a handful of events sponsored by 10 Barrel Brewing Company, the U.S. Grand Prix Snowboard & Free Ski Competition, and Mountain Dew's very own Dew Tour in February. 'Tis truly the season for winter fun!
Wolf Creek in Pagosa Springs is known to get the most snow in Colorado. You can put that reputation to the test before you go by checking out the ski area's live webcams. Full-day lift tickets cost $82 for adults, and active military personnel and their spouses can purchase a lift ticket for $41 with a valid military ID. Thrill-seeking seniors over the age of 80, on the other hand, can ski for free!
Where to Stay in Colorado
Idaho Springs is a great option for skiers. The town has plenty of rental options from cozy log cabins to luxurious homes and Rocky Mountain resorts. There are smaller units like condos and apartments available, too. Tommyknocker Brewery & Pub is a good choice for a beer and a bump after the slopes. Looking for a bigger city? Consider staying in Denver for your ski trip. The city has all the amenities of a big city and is loaded with restaurants, bars, live music, and museums. Get more information on all the different neighborhoods of the state capital in this neighborhood guide.
Montana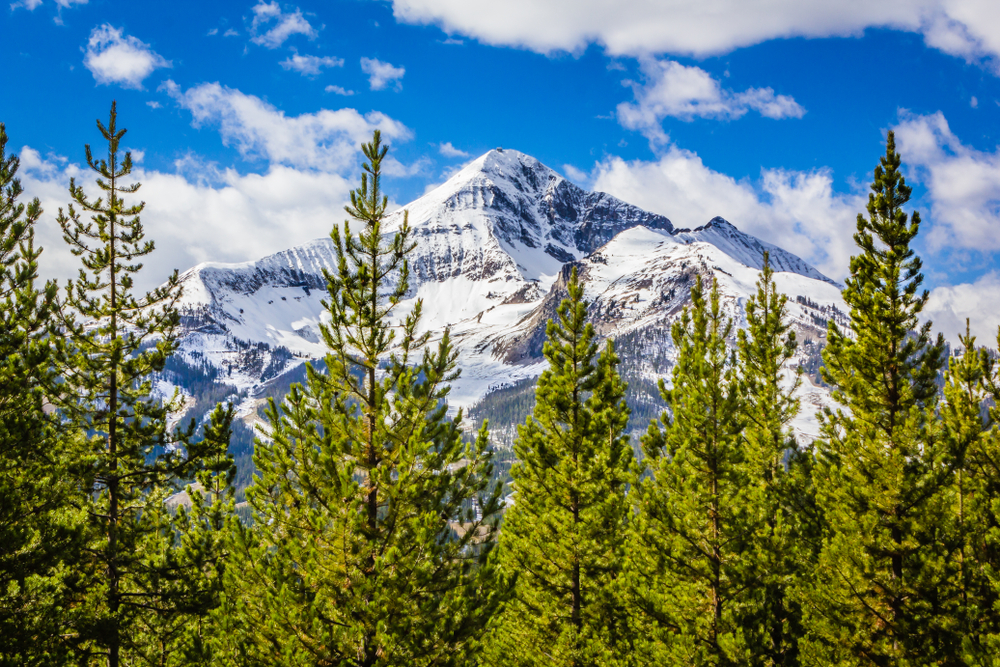 Whitefish Mountain Resort is our first stop in Montana. The resort offers a substantial discount for everyone willing to purchase their tickets online and 48 hours in advance. Also, check out all the events that are happening while you're skiing.
Bridger Bowl Ski Area in Bozeman recently kicked off its opening weekend festivities with a Bozeman Christmas Stroll. Be sure you purchase your tickets online as prices are higher at the window on the day of your skiing. Get all the event information you're looking for on the event calendar.
Where to Stay in Montana
Consider staying in Bozeman for your ski trip. Bozeman has many rental options for you and the group to choose from. There are cabins outside of town if you want something a little more rustic. You can also find luxurious condos and homes right in the heart of the action. After you hit the slopes, treat yourself to a tender Steak au Poivre from South 9th Bistro. If you're looking for an incredibly decadent meal, head over to Open Range. This classic steakhouse is ready to grill you up something tasty after a long day of skiing.
If a big city doesn't appeal to you, think about booking your stay in Whitefish. This quaint mountain is perfect for your ski adventure base camp. Stay right in the small city in a single-family home, or venture out into the wilderness a bit and secure a great deal on a rustic cabin. After a day of skiing, grab a plate of hearty pasta at Ciao Mambo, a restaurant that describes its flavors and dishes as 'mountain Italian.'
Idaho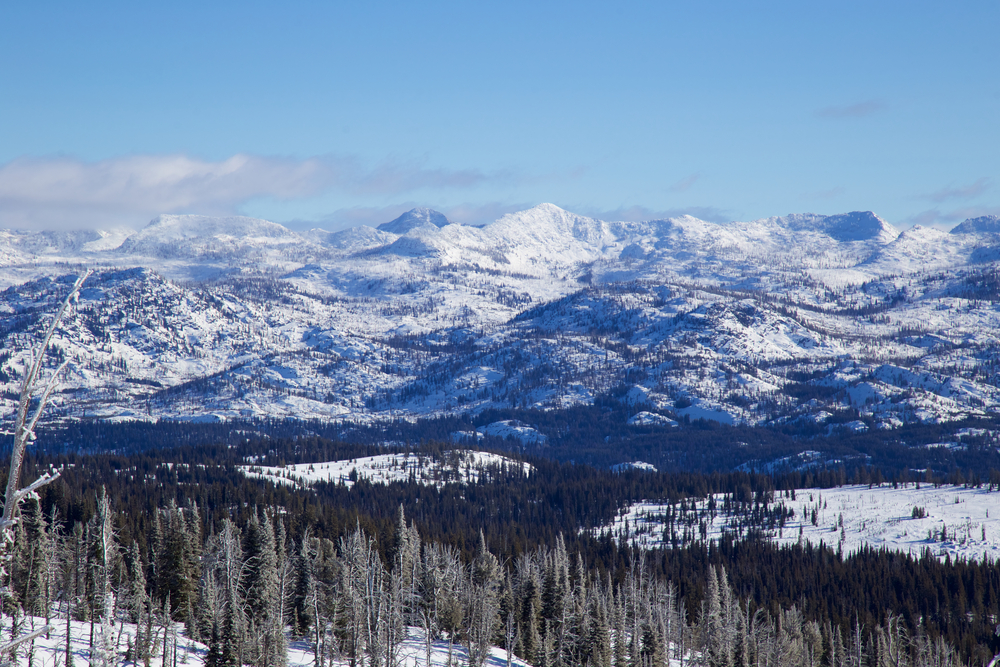 Sandwiched right in between Washington and Montana, smack dab in the middle of Idaho's chimney top, you'll find Schweitzer Mountain Resort. Tickets aren't available the day of. Our advice would be to book online for ultimate savings, and so you can double-check to see if your dates aren't excluded from the Sunday Solutions rates.
Where to Stay in Idaho
Stay in McCall and take advantage of the proximity to the slopes. You'll be surrounded by beautiful natural views in a rustic setting of your choosing. Cabins in this area are popular options for people in the winter, so book yours in advance. Condos are also available in this town. For an even more rustic feel, book your stay in Sandpoint, a small community right in heart of the mountains.
Wyoming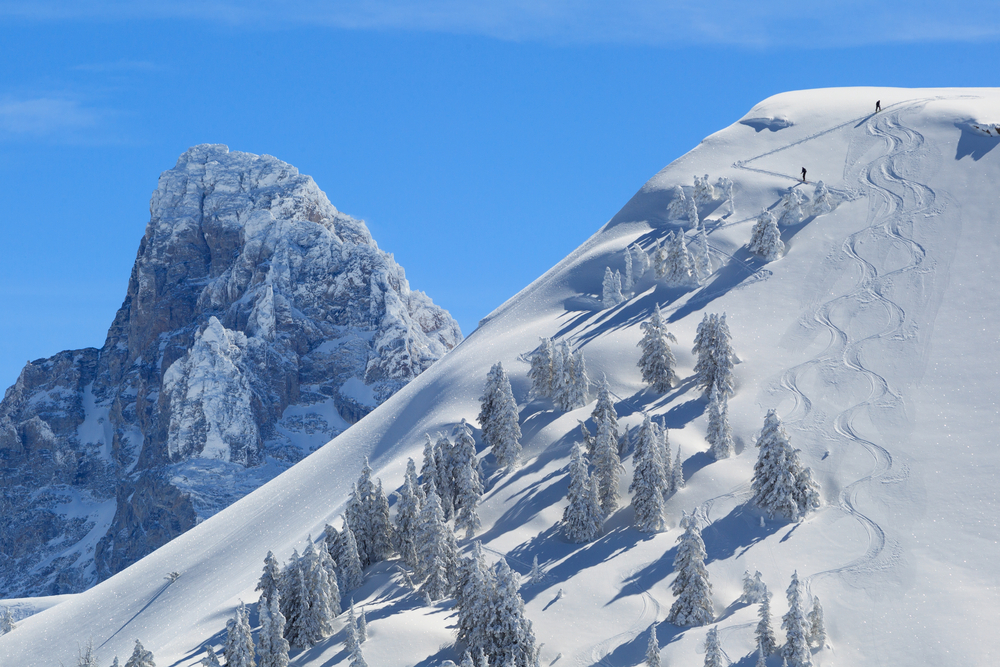 Nestled along Grand Teton Mountain Range is Grand Targhee Ski Resort in Alta, about an hour away from Jackson, Wyoming. Although this falls on the higher end of our budget, it's definitely worth the mention. In addition to skiing and snowboarding, visitors can go on a snowmobile backcountry tour to Yellowstone National Park, offered by Teton Valley Adventures. These guided tours include everything you need for a backcountry winter adventure, including a snowmobile suit, boots, a helmet, and electric hand warmers. Grand Targhee also hosts Kids Night Out events on Saturday nights, and even on New Year's Eve!
Where to Stay in Wyoming
If you're looking to stay in a smaller community with a more traditional, rustic feel, definitely consider booking your rental in Alta. The cute little town is loaded with beautiful cabins with a wide array of amenities. Some of these cabins come equipped with hot tubs and view rooms that overlook the mountains.
Jackson is the right place for you if you're looking for a larger community to base your trip out of. You'll have more rental options at varying price points. Consider a condo right in the heart of town. After a long day of skiing, grab an elevated dinner at The Kitchen, an Asian fusion restaurant serving up the freshest fish in the area.
Utah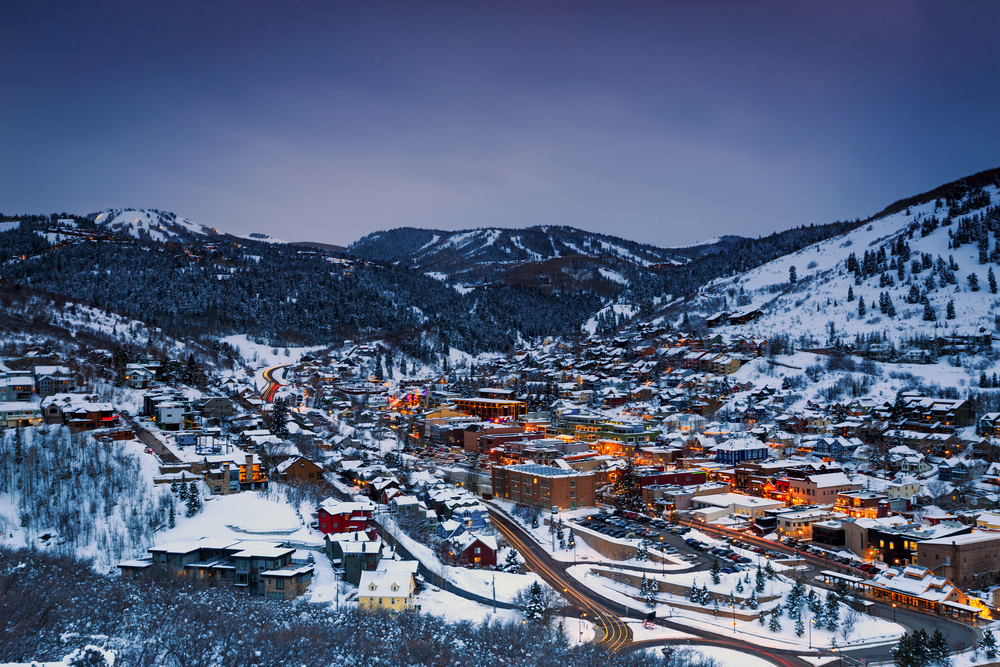 Up in Utah's northern region is Powder Mountain, located in the town of Eden — just an hour north of Salt Lake City, Utah. The park has nine different lifts and 11 trails for a variety of skill levels.
Another ski resort within an hour of Salt Lake City is Eagle Point, with the ski seasons starting in late December. Purchasing lift passes in advance is a big money saver here, too; sometimes as much as almost half off.
Last on our Rocky Mountains ski list, we have Brian Head Resort, about an hour and a half away from Kanab. Daily lift ticket prices depend on volume and traffic. They generally are $65 on weekdays, $80 on weekends, and $95 during peak holidays for adults.
Where to Stay in Utah
Find a rustic cabin in Kanab for your ski trip. Eden offers you and your group some luxurious options as well as the more rustic cabins that can be found in the mountains here. And if a city is what you'd prefer, consider basing your trip out of Salt Lake City. There are a ton of rental options in this modern hub — truly something for everyone. The city is packed with tons of great restaurants and cafes to eat and warm up at after your long days of skiing.
Start Planning Your Rocky Mountain Getaway
The Rocky Mountain area is stacked with some of the best, top-tier resorts and winter activities in the entire United States. While accommodations can be expensive in this part of the country, consider saving money by booking a vacation rental for the entire family or with a group of friends.