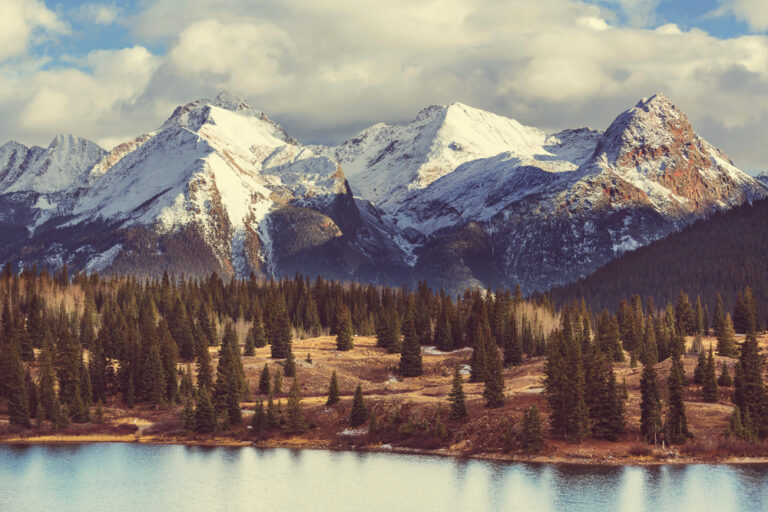 The vast mountain range in the midwest known as the Rocky Mountains passes through Colorado, Montana, Idaho, Wyoming, and Utah. With blankets of snow piling on top of this midwestern region during the winter, you're bound to find a handful of affordable ski resorts in all five of these states. To save you the trouble of searching for yourself, we're sharing a list of the most affordable places to ski near the Rockies for under $100, along with vacation rentals you can book in each state!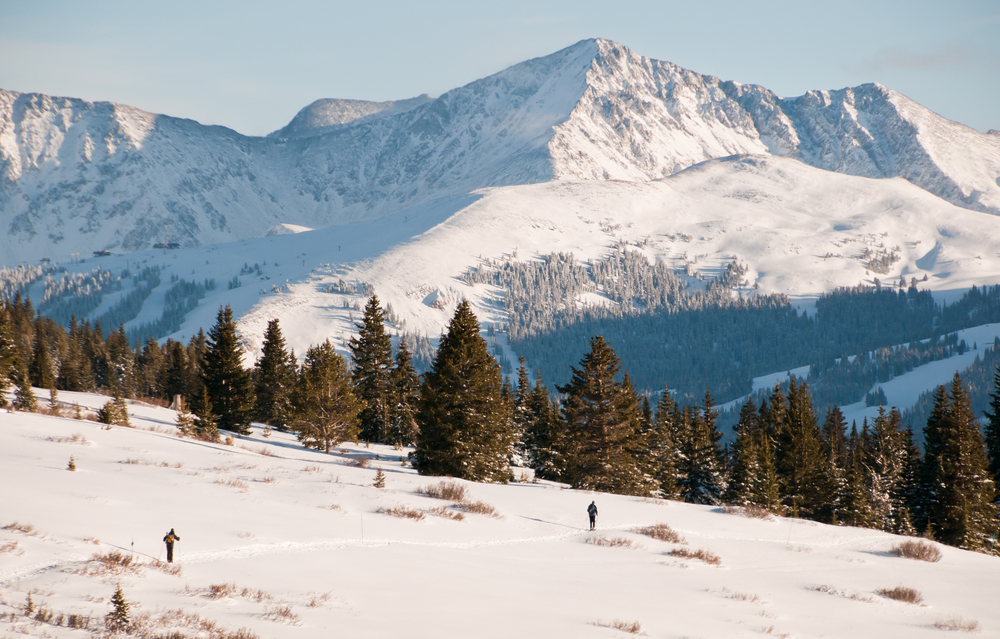 Starting off with our first ski resort, just an hour west of Denver, Echo Mountain prides itself in being the most affordable ski resort in the area. Adult lift tickets cost $58 on weekdays, or $62 on weekends and holidays when purchased online. Night skiing is also available for only $30. For the very first time, the resort will be open seven days a week in the 2019-2020 season! This is a great place to go for seasoned skiers in Denver, as the slopes are mostly for intermediate skill levels.
Second on our Rocky Mountains ski radar, we have Copper Mountain. Lift tickets vary close to $99 from now until December 20th, then prices start to increase once the holidays roll around. The earlier you purchase lift tickets, the lower the price will be! Copper Mountain also hosts several exciting events through the winter, including a handful of events sponsored by 10 Barrel Brewing Company, the U.S. Grand Prix Snowboard & Free Ski Competition from December 11th to 4th, and Mountain Dew's very own Dew Tour in February. 'Tis truly the season for winter fun!
Wolf Creek in Pagosa Springs is known to get the most snow in Colorado. You can put that reputation to the test before you go by checking out the ski area's live webcams. Full day lift tickets cost $76 for adults, and active military personnel and their spouses can purchase a lift ticket for $54 with valid military ID. Thrill-seeking seniors over the age of 80, on the other hand, can ski for free!
Among all the winter vacation rentals in Colorado, this newly remodeled condo in Copper Mountain's Center Village caught our eye with its utmost convenience. The property sleeps 11 people and is just a walk away from Copper Mountain's American Eagle and American Flyer lifts. You can see the resort right outside your window! Booking this condo will also give you guest access to a hot tub, sauna, and ski lockers.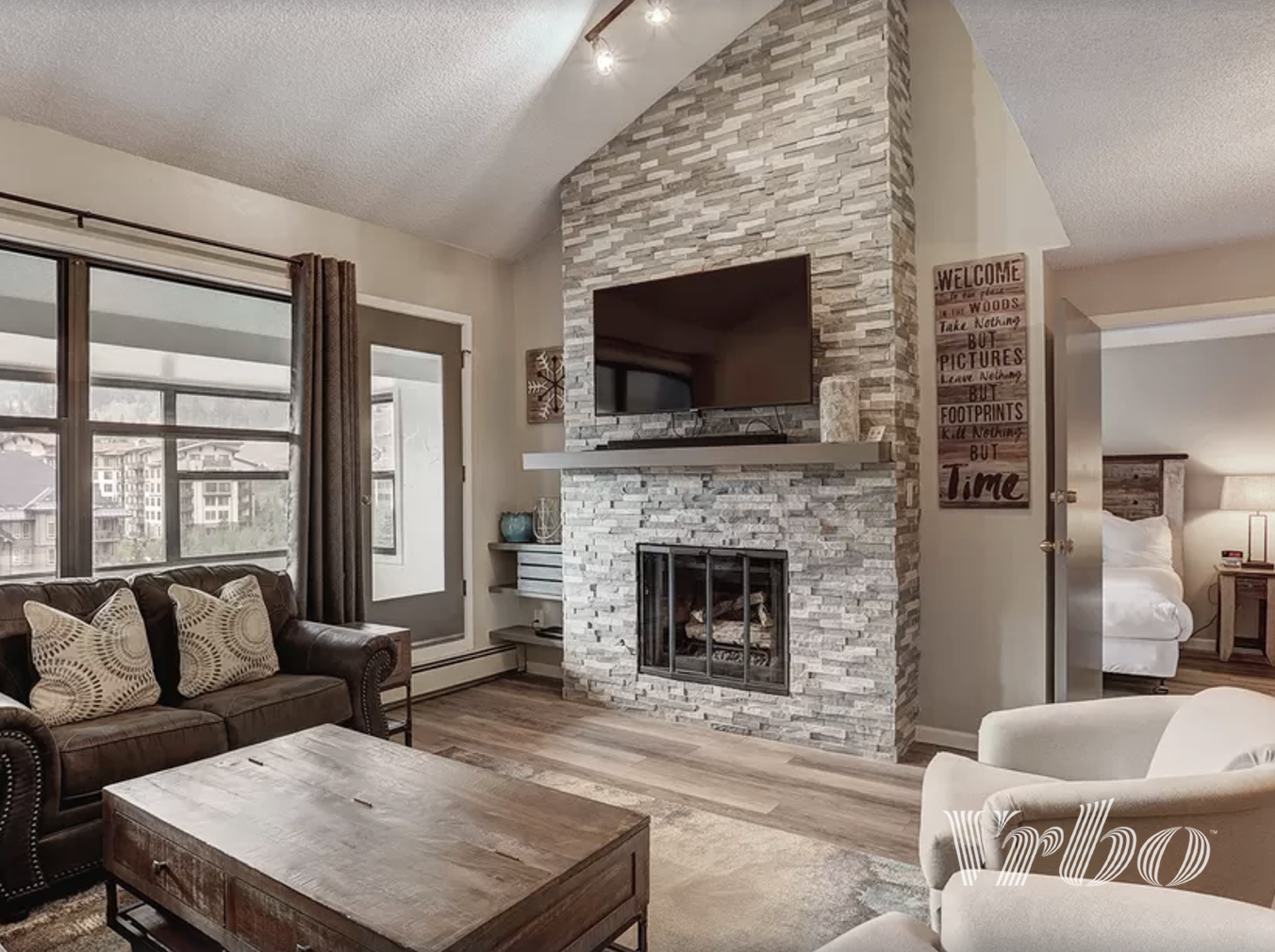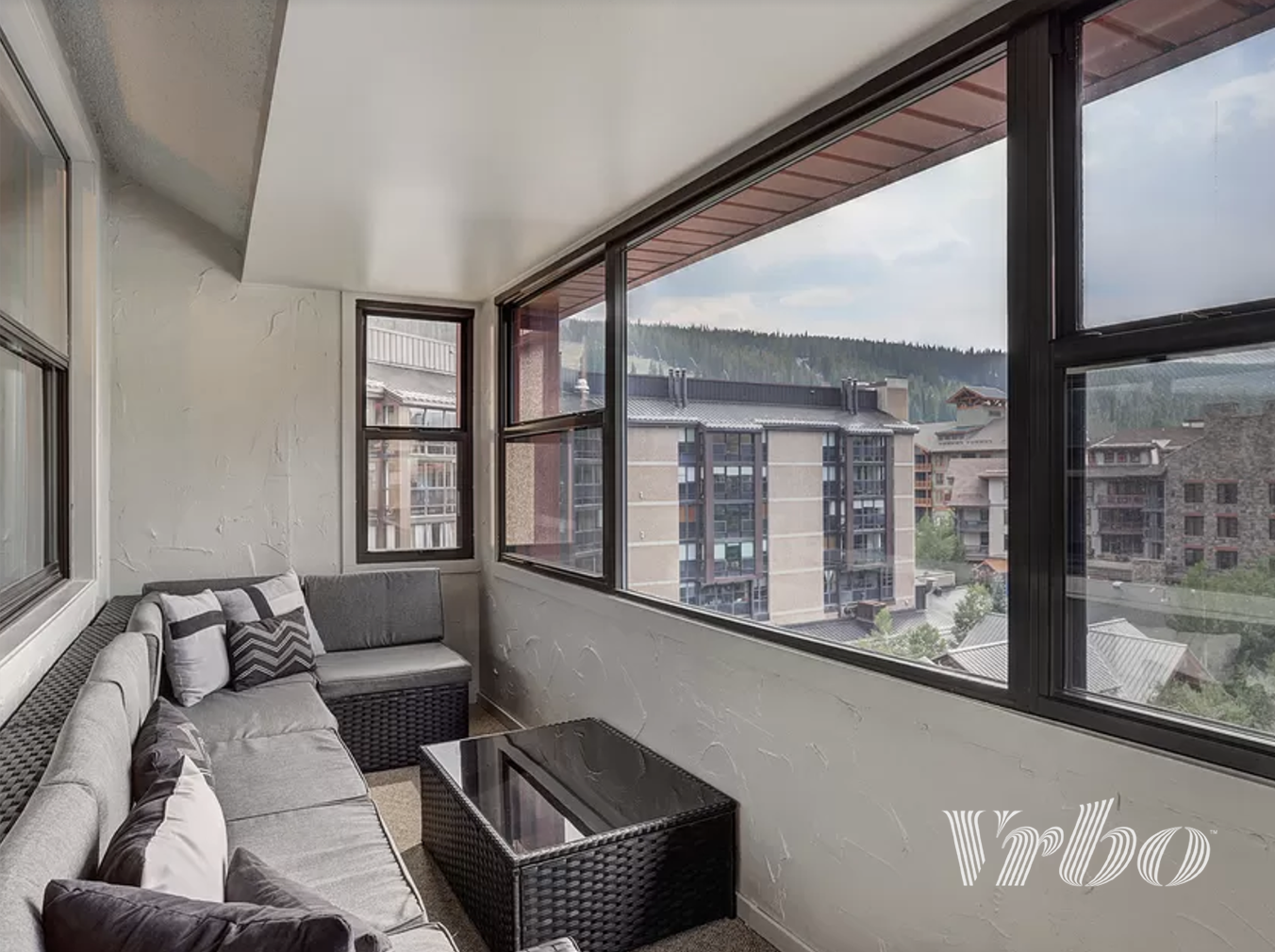 Browse through more vacation rentals in Colorado for your ski vacation!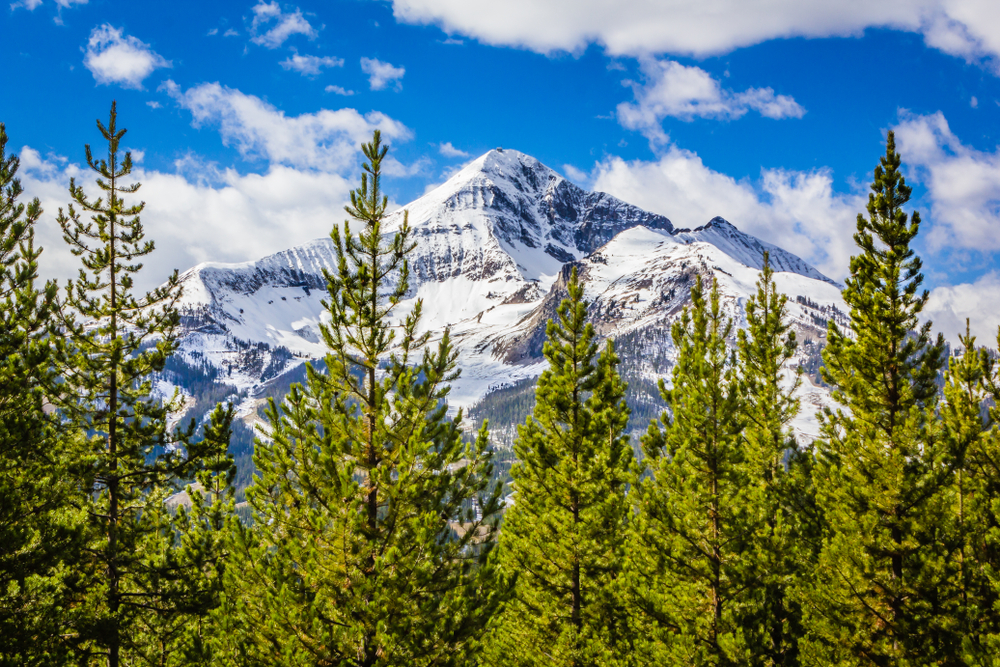 Whitefish Mountain Resort is our first stop in Montana. Adults can purchase a single day lift pass for $83, with the price lowering to $76 if you buy lift tickets for two or more days. Night skiing tickets are also available for only $25. The resort welcomes everyone to partake in two holiday events: Santa's Torchlight Parade and Gift Giving on December 24th and the New Year's Eve bash consisting of a ski and snowboard competition, a torchlight parade, and fireworks show.
Bridger Bowl Ski Area in Bozeman recently kicked off its opening weekend festivities with a Bozeman Christmas Stroll. Adults planning to visit this season can score full day lift tickets starting at $63, and $53 for a half day pass. Adding on to the winter celebrations, the resort will be celebrating its 65th birthday on January 10th!
A virtual tour of this Whitefish property already has us wanting to visit Montana ASAP. With a home that sleeps 26 people right off the slopes of Whitefish Mountain Resort, you're sure to have a great time! In addition to the extreme benefits of a ski-in/ski-out vacation rental, this winter escape is equipped with fantastic amenities including a hot tub, indoor sauna, foosball table, and grill. Now the important question is: who's coming with you?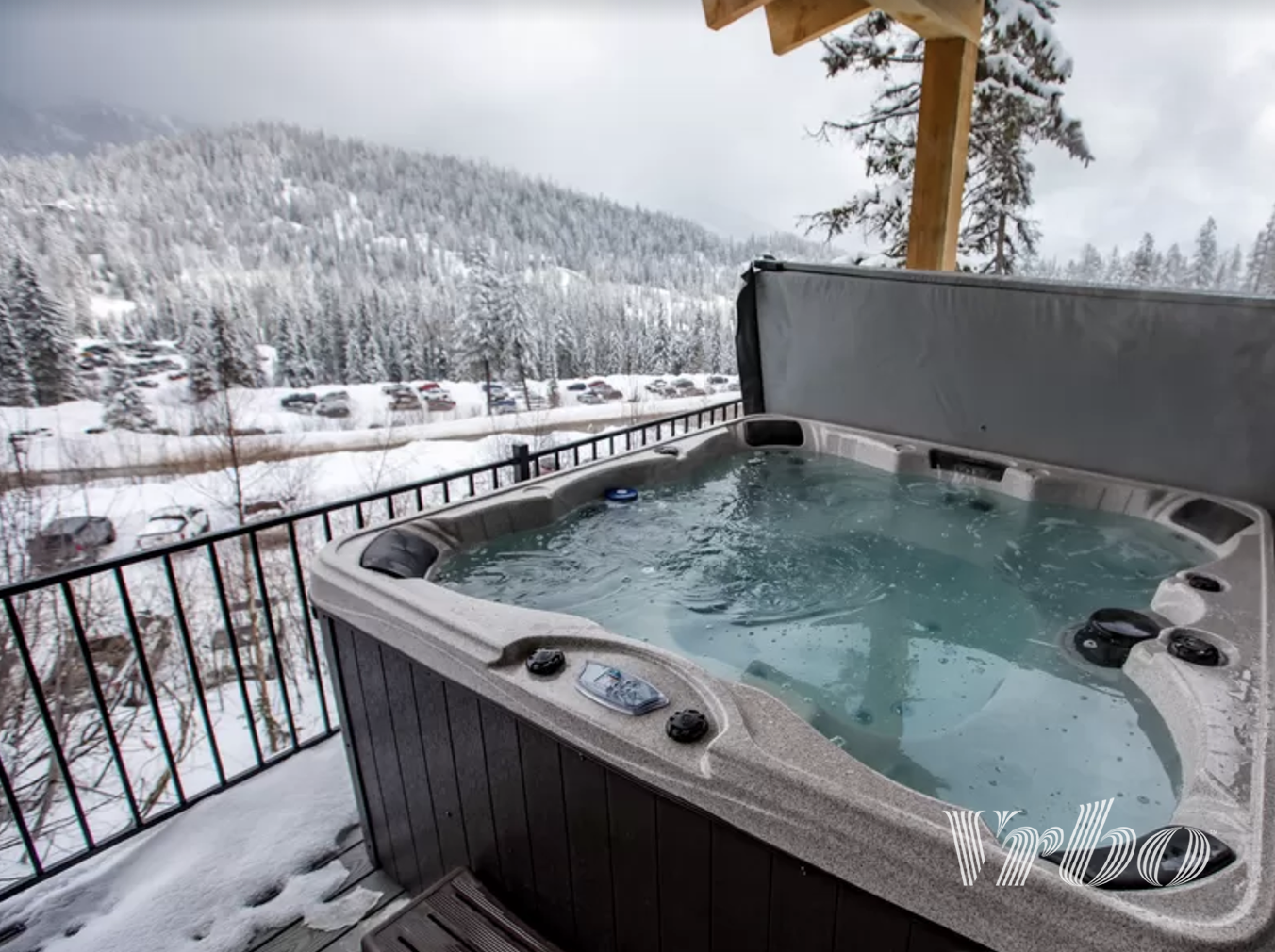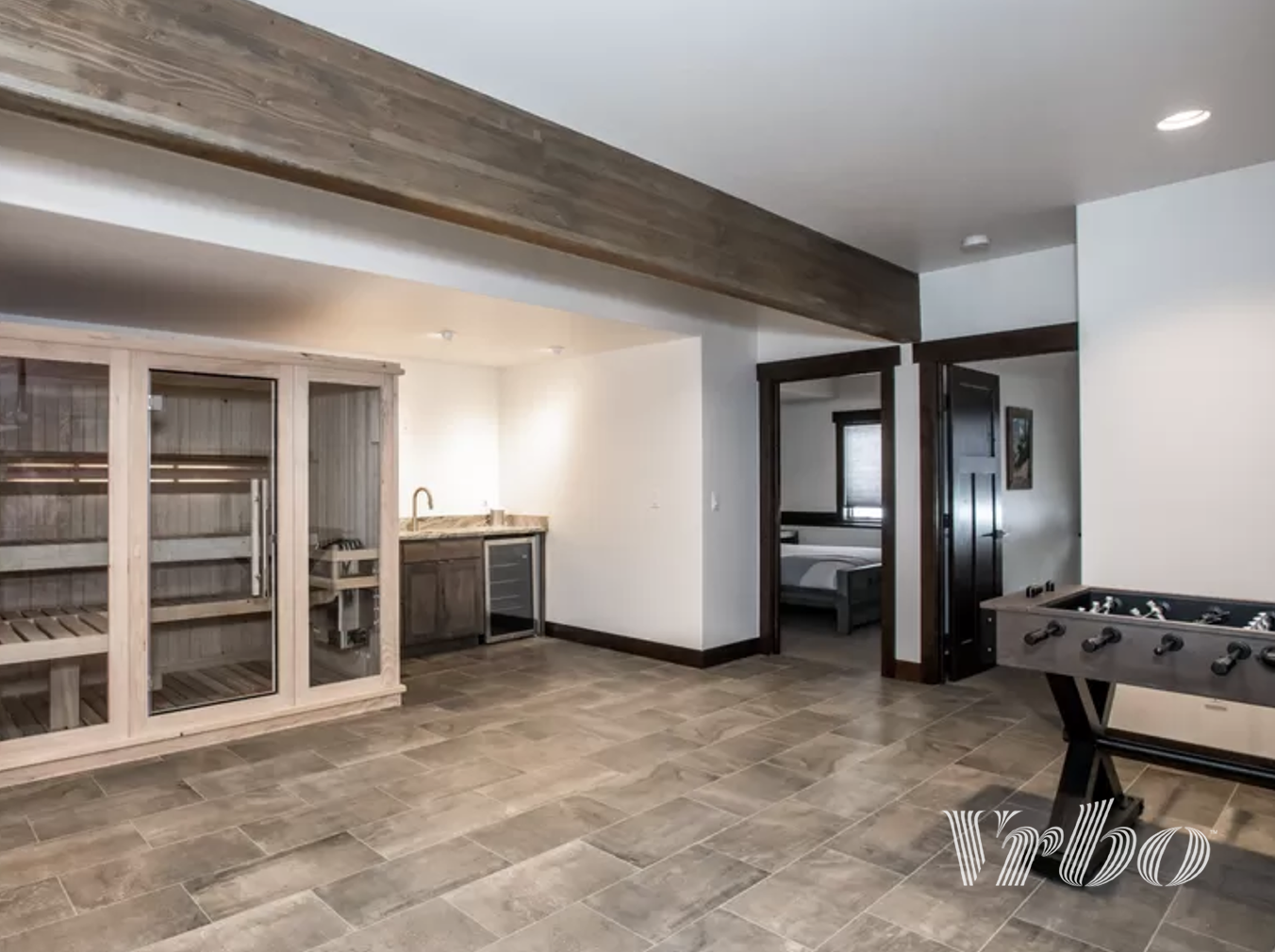 Looking for more ski-in/ski-out properties in Montana? We got you covered.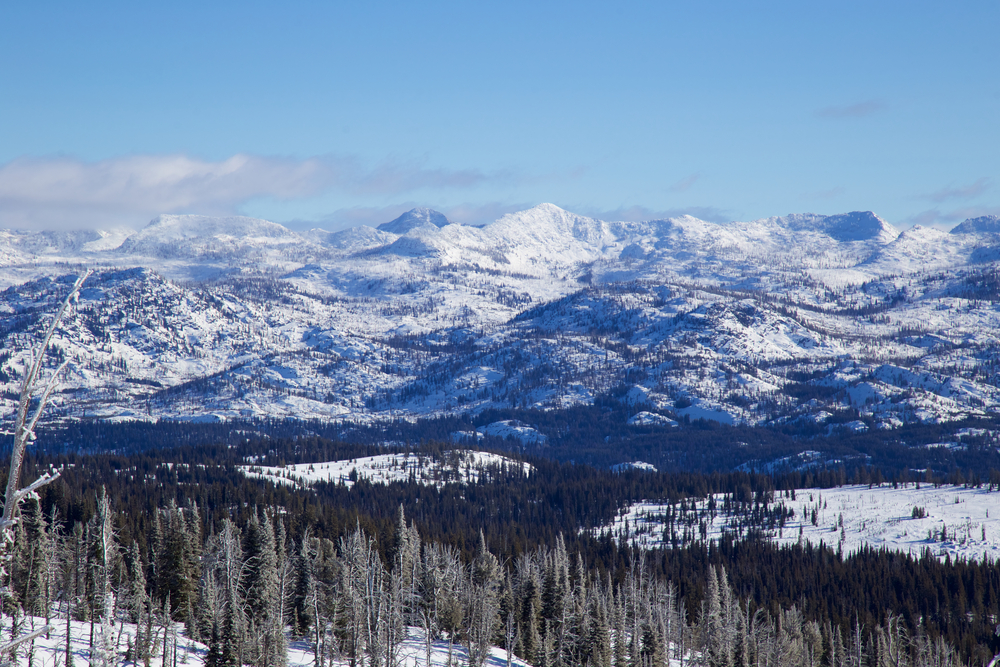 Sandwiched right in between Washington and Montana — smack dab in the middle of Idaho's chimney top — you'll find Schweitzer Mountain Resort. Adult lift tickets cost $86 for full day, with an additional 10% off for college students, military personnel, and seniors. If you want to ski for even less, head to Schweitzer over the weekend for Sunday Solutions, granting you full mountain access for only $30 if you purchase tickets online, and $40 at the door. Our advice would be to book online for ultimate savings, and so you can double check to see if your dates aren't excluded from the Sunday Solutions rates.
Next we're heading to Brundage Mountain in McCall. The resort opened its doors for the season on Saturday, December 7th, with lift tickets for as low as $54 online. Tickets increase to $73 at the door, but there is one advantage to purchasing your lift pass in person. Brundage offers a "Snow Check Guarantee" allowing you to buy a lift ticket at the window, then test a couple runs on the mountain to feel out the conditions. If you're not happy with the snow conditions within one hour of purchasing your lift pass, you can return to the ticketing window to get a "snow check" for the value of your ticket, so you can use it on another day during the season.
For a large group visiting Brundage, this spacious McCall home sleeps 16 people — and it's also pet-friendly! At this vacation rental, you'll be less than 20 minutes away from Brundage Mountain Ski Resort. The home features incredible mountain views which can be seen from the living room's floor-to-ceiling windows and the balcony. Waking up in a home like this is an absolute dream, and you can make that dream come true by booking it for your next ski trip.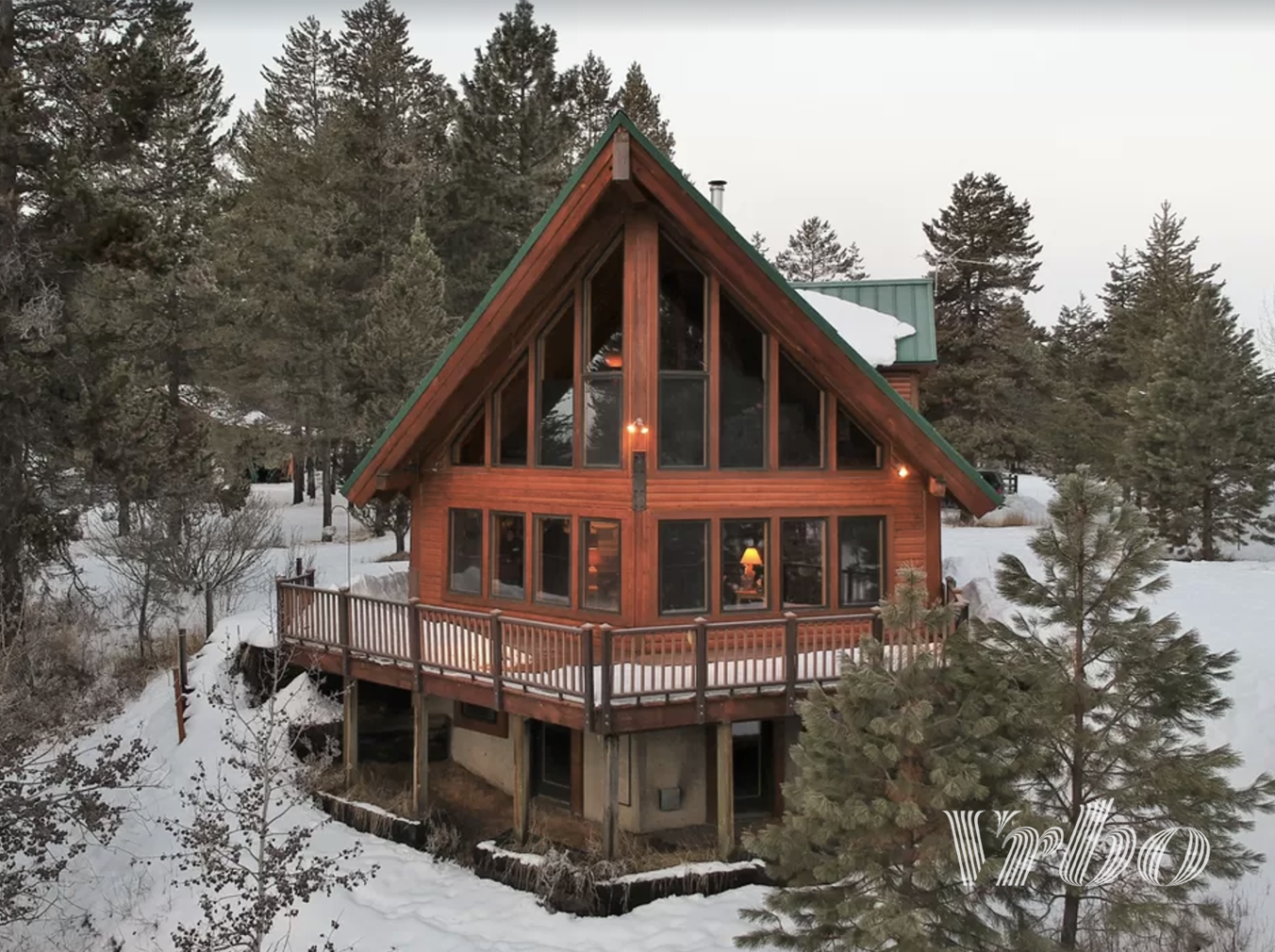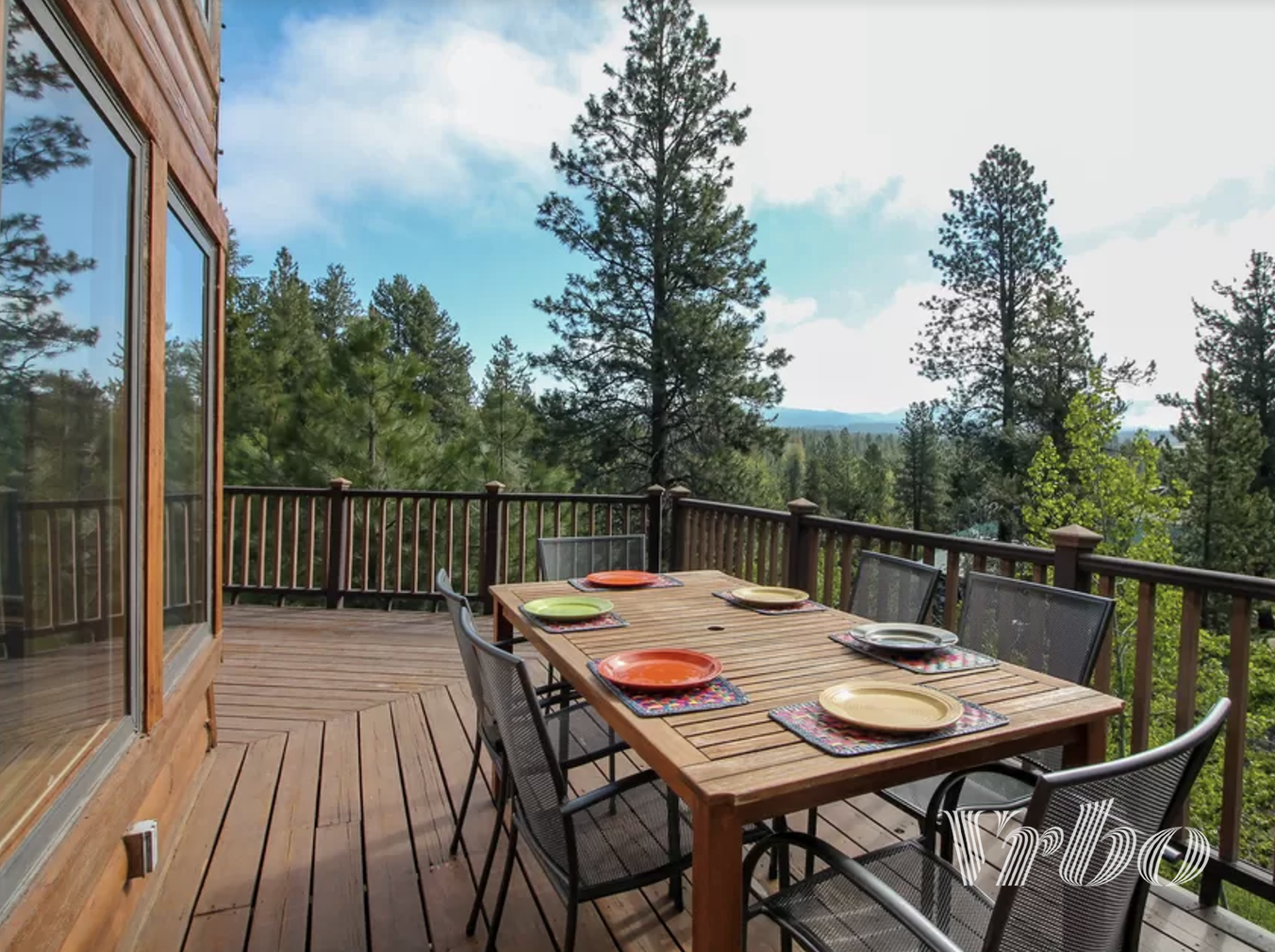 We can help find the right vacation rental in Idaho for your winter getaway.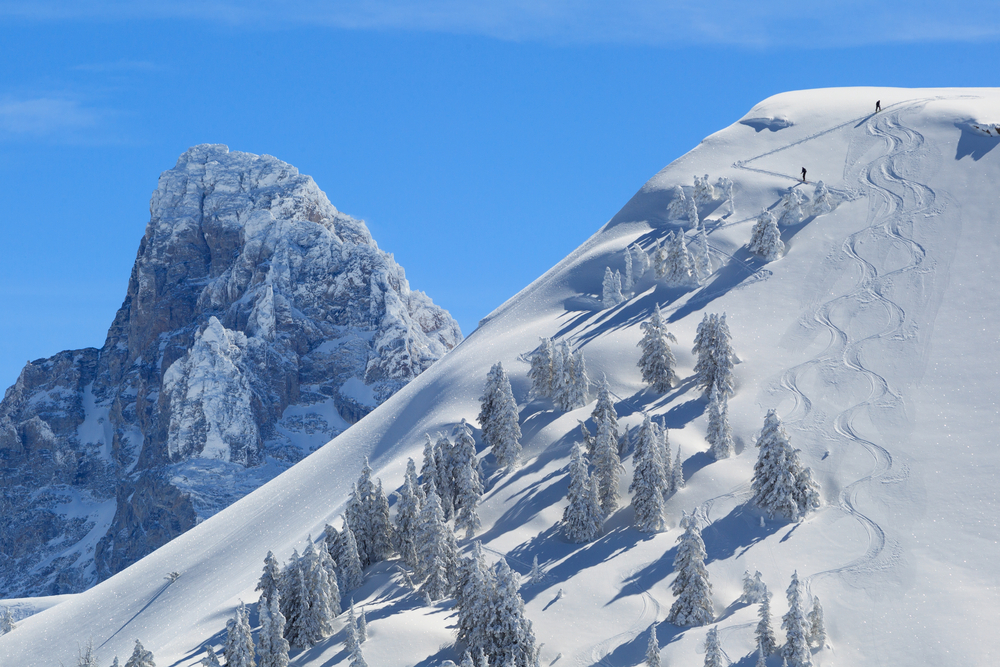 Nestled along Wyoming's Grand Teton Mountain Range is Grand Targhee Ski Resort in Alta, about an hour away from Jackson. Lift tickets cost $98 on regular dates, then increase to $105 on holidays. Although this falls on the higher end of our budget, it's definitely worth the mention. In addition to skiing and snowboarding, visitors can go on a snowmobile backcountry tour to Yellowstone National Park, offered by Teton Valley Adventures. These guided tours include everything you need for a backcountry winter adventure, including a snowmobile suit, boots, a helmet, and electric hand warmers. Grand Targhee also hosts Kids Night Out events on Saturday nights — and even on New Year's Eve!
Snow King Mountain is Jackson's local ski resort, inviting skiers and snowboarders to visit from now until Sunday, March 22nd. Full day lift passes cost $53 online and $59 at the door for adults, but with a Big King Pass you'll get unlimited access to the Cowboy Coaster, King Tubes, and day-to-night skiing for only $90. No matter which pass you decide to with, it'll still fall within budget and guarantee an amazing day on the slopes.
If you're looking for ski-in/ski-out accommodations close to Grand Targhee Resort in the town of Alta, the Targhee Lodge welcomes your party of four to enjoy a winter getaway in Wyoming's snow-capped mountains. Lodge amenities include massage services, a hot tub, pool, and ski storage.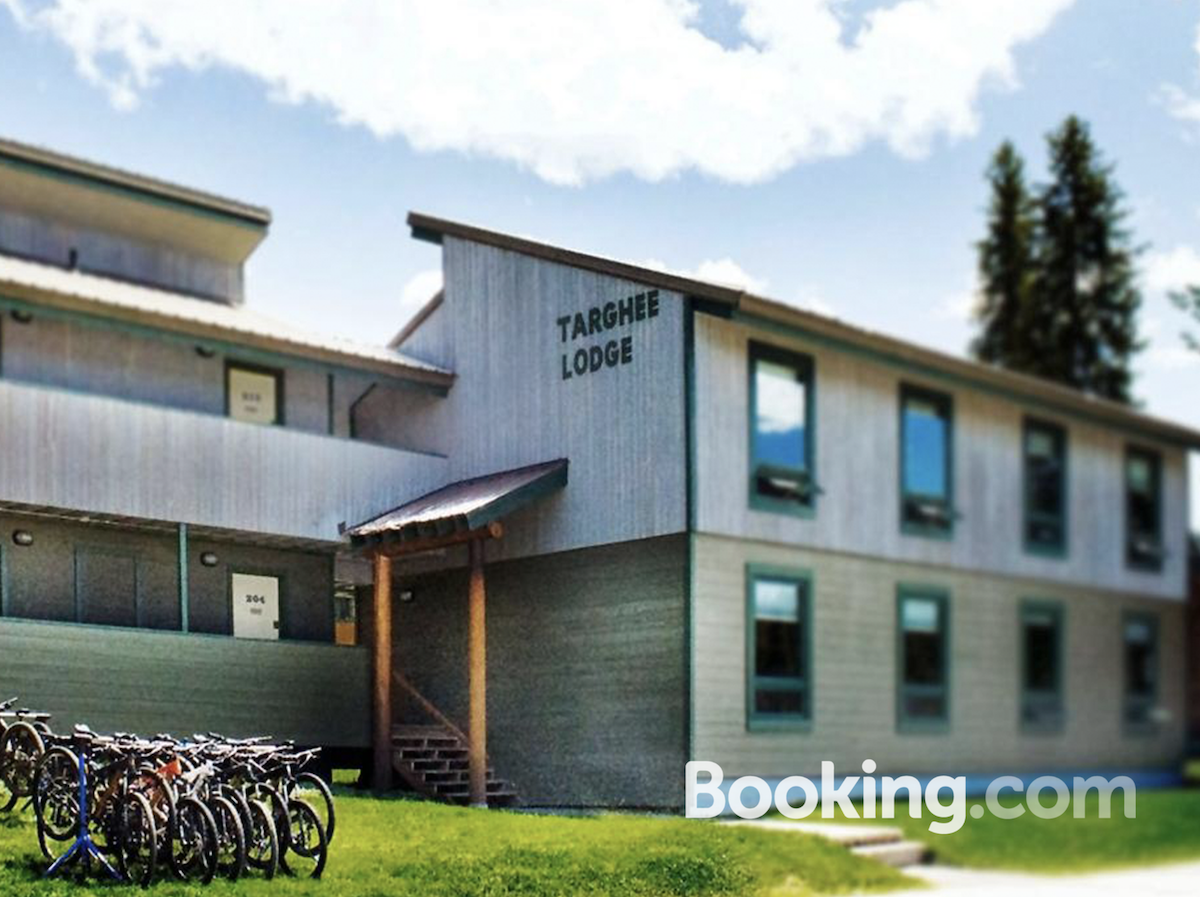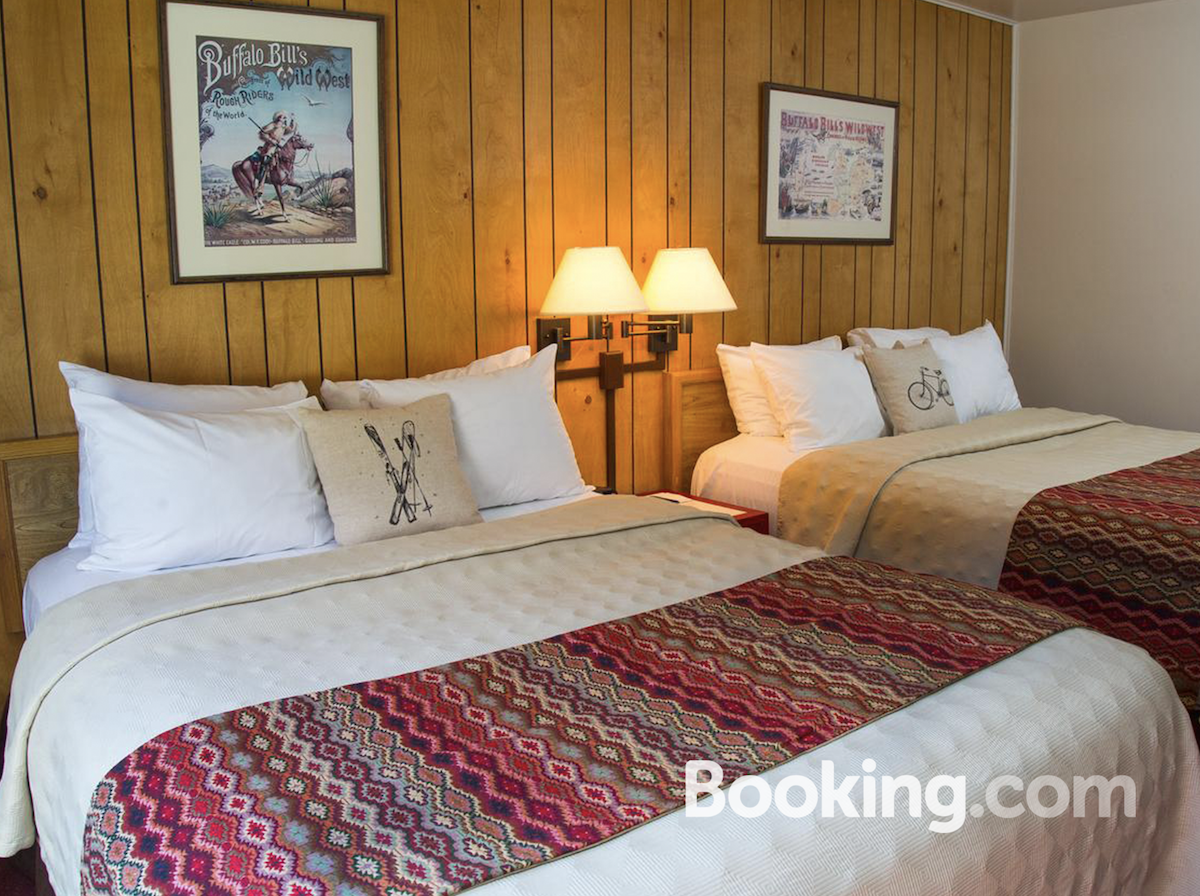 Search for more Wyoming winter cabin options on our site!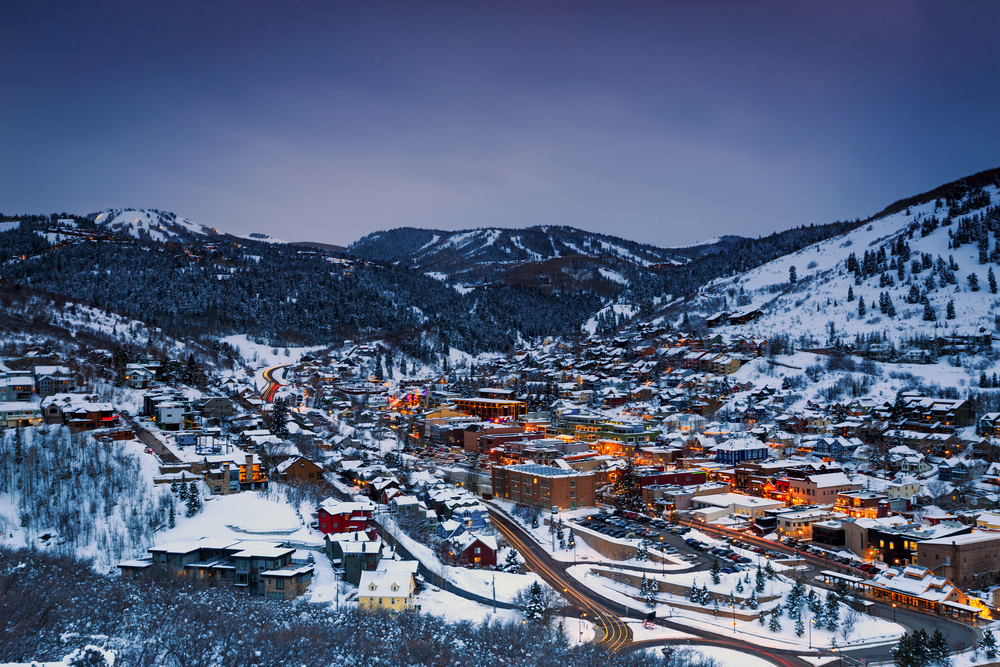 Up in Utah's northern region is Powder Mountain, located in the town of Eden — just an hour north of Salt Lake City. The park has 9 different lifts and 11 trails for a variety of skill levels. Lift tickets for adults ages 13 and up cost $95. Plus, 35% military discounts are available for active duty, veterans, and their dependents; while kids 6 and under or seniors 75 and up ski for free.
Another ski resort within an hour drive of Salt Lake City is Eagle Point, open for the season on December 20th. Window rates range from $39 to $79 for adults depending on the day of the week, but they all fall under the $100 budget. The resort's Vision 2020 promises newly built ski-in/ski-out town homes by 2020, so be on the lookout for those if you want to be one of the very first to experience Eagle Point's newest addition.
Last on our Rocky Mountains ski list, we have Brian Head Resort, about an hour and a half away from Kanab. Daily lift ticket prices are $45 on weekdays, $62 on weekends, and $83 during peak holidays for adults. As we make our way into the new '20s, the ski resort will be hosting a "Roaring '20s" New Year's Eve Party, with live music and fireworks on the docket. Time to celebrate in the snow!
Visitors to Brian Head Resort should consider this ski-in/ski-out home just steps away from Brian Head's ski lifts. It sleeps up to 12 people, with a two-car garage and jacuzzi. Staying at Brian Head also gives you close access to Dixie National Forest, Zion National Park, and Bryce Canyon National Park, which would be great to visit towards the tail end of ski season. Better plan ahead before the dates you want get booked up.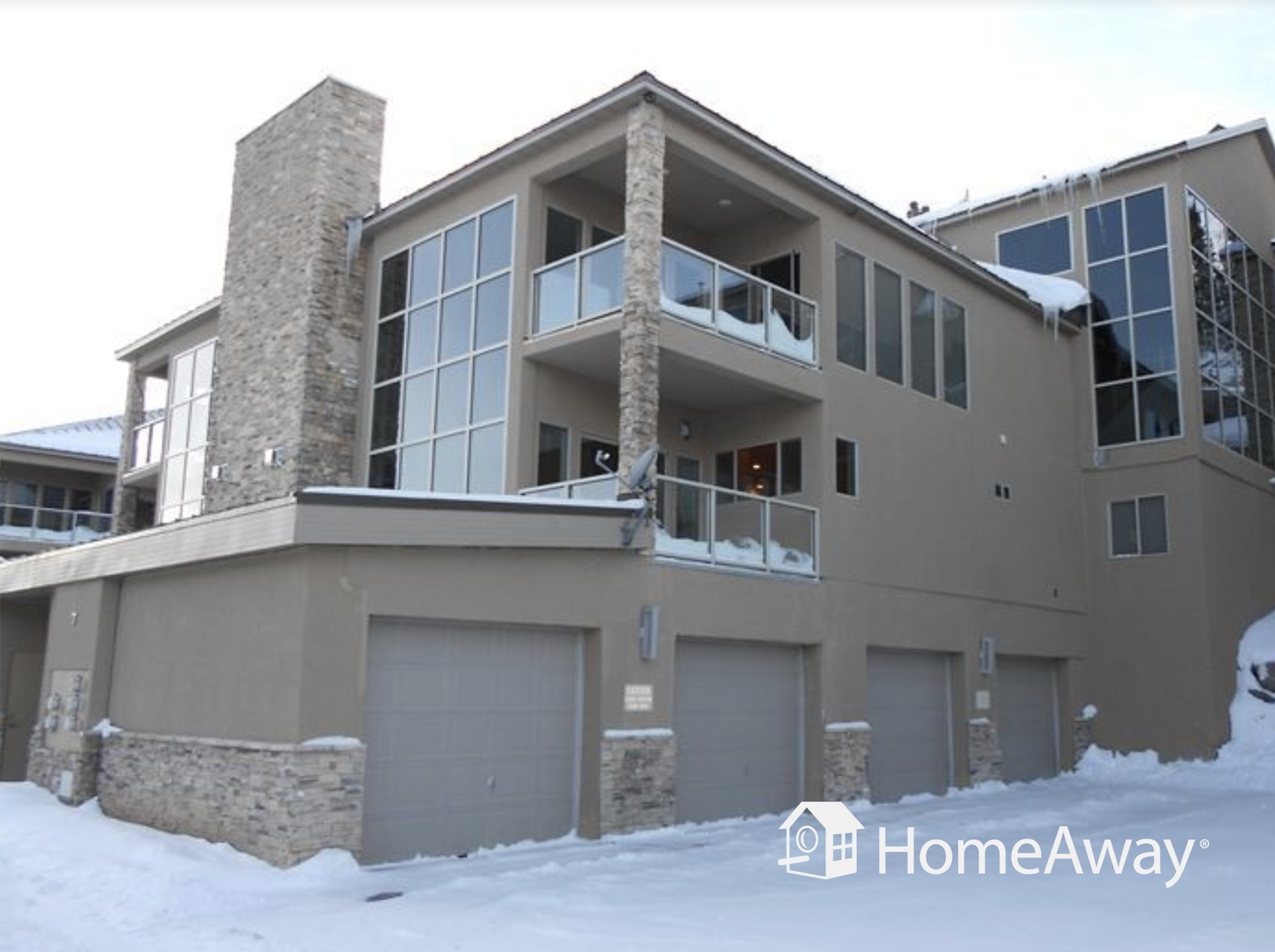 Are the Utah mountains calling your name? Find an affordable place to stay on VacationRenter.