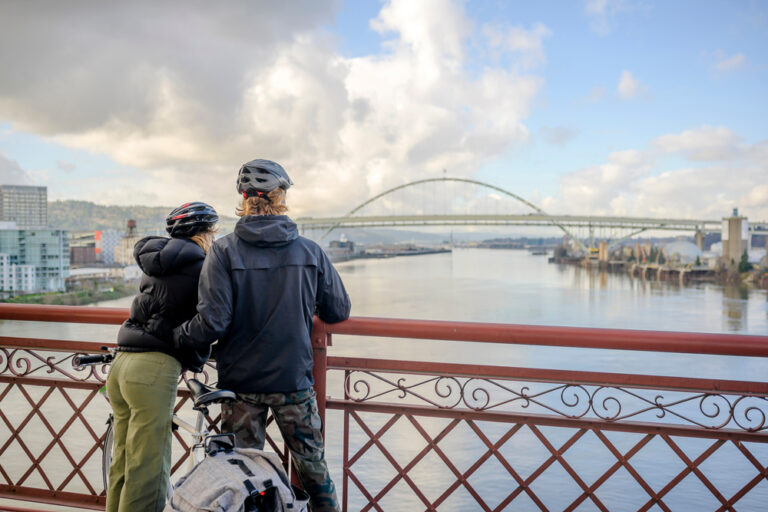 What do you think of when you imagine the most romantic cities on Earth? Probably Paris, or Venice, or maybe even London. While Portland might not immediately come to mind, this northwestern U.S. city actually has a lot of romance to be had with that special someone.
Romantic options abound, including intimate bars, gorgeous natural wonders, upscale theaters, and stunning parks. If you're looking for a new place to explore on the other side of the world — or simply a state away — here are 10 ideas to make your getaway to Portland with your partner the best trip ever.
1. The Portland Japanese Garden
611 SW Kingston Ave, Portland, OR 97205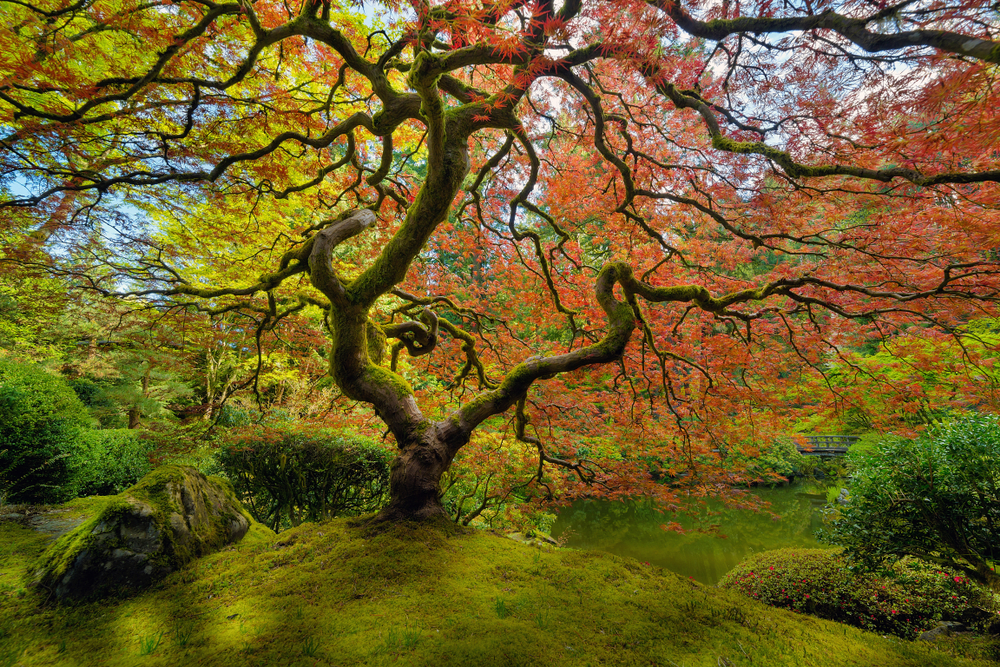 Find the perfect blend of zen and harmony at the Portland Japanese Garden on a peaceful stroll through manicured gardens. Visit the Cultural Village, walk through an informative exhibit, and tour all eight gardens if you have time. Cherry blossoms, bonsai trees, and stone pathways are part of this serene experience where you can walk hand-in-hand with that special someone, which will surely spark a little romance.
2. Multnomah Falls
I-84, Cascade Locks, OR 97014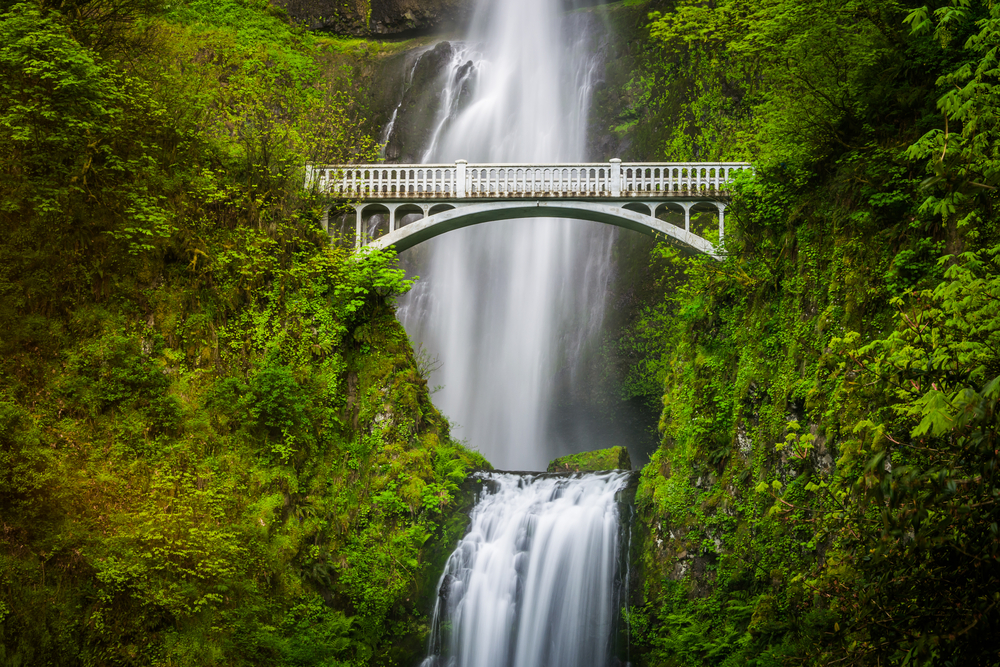 What is it about falling water that always seems to evoke a little romance? The picturesque Multnomah Falls, located in the Columbia River Gorge, fits the bill as the tallest waterfall in Oregon, cascading from 611 feet high. Linger on Benson Bridge for some amazing vistas, perfect for a photo sesh of nature or the two of you — or both! Hike the trails, pack a picnic, and come away still buzzing from all the natural splendor.
3. The International Rose Test Gardens
400 SW Kingston Ave, Portland, OR 97205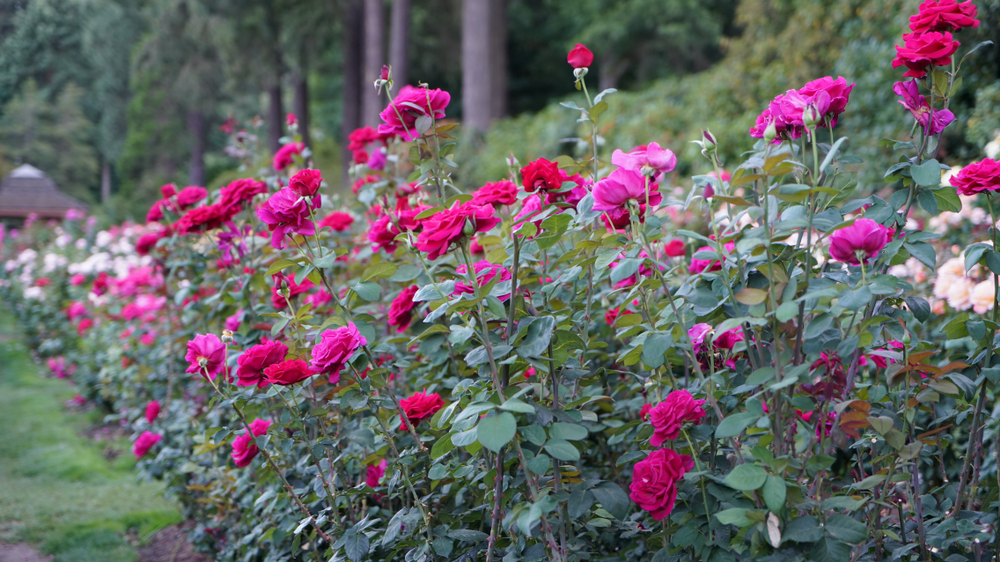 Some couples send a bouquet of roses as a token of their love. Take them to the International Rose Test Gardens, and you can shower them — figuratively, but still — with more than 8,000 plants. With a spectacular view of Mt. Hood in the distance, and rose gardens filled with yellows, pinks, reds, and lavenders, you just can't go wrong. The hybrid roses have been tested here since 1917, so the staff gardeners know how to grow them. It's best to visit in the summer when the garden is in full bloom.
4. Revolution Hall
1300 SE Stark St #203, Portland, OR 97214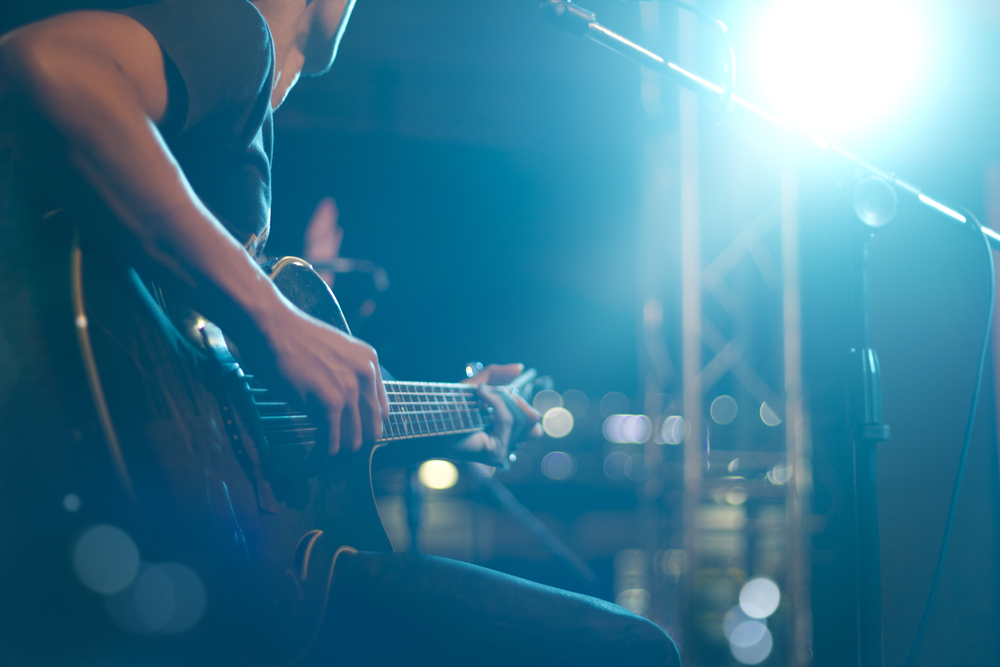 Catch a concert with your loved one at Revolution Hall near the Willamette River in East Portland. This state-of-the-art concert venue was once the auditorium of Washington High School, which boasts many notable alumni including chef and author James Beard (yes, that James Beard) and the twice-decorated Nobel Laureate, Linus Pauling. This over 113,000-square-foot building seats 830 and is loaded with personality. Before or after your favorite band performs, head up to the Roof Deck Terrace from April to October for some of the best 360-degree-views of Portland. It doesn't get more romantic than that!
5. The Grotto
8840 NE Skidmore St, Portland, OR 97220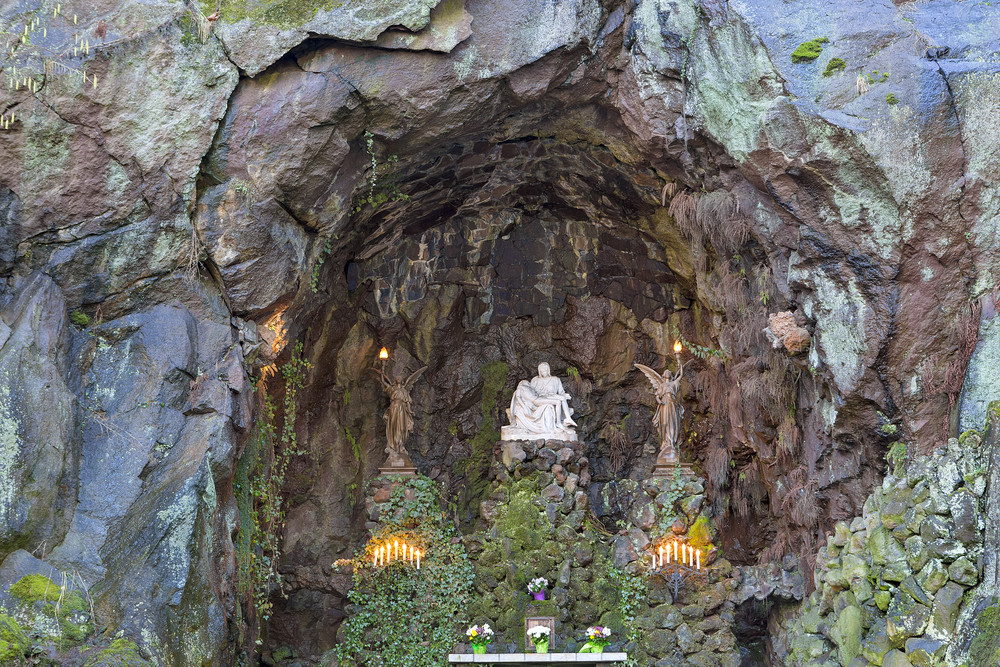 The National Sanctuary of Our Sorrowful Mother, aka the Grotto, is a Catholic outdoor shrine and sanctuary located in the Madison South district of Portland near Maywood Park. This sanctuary has origins as far back as 1924, and ever since its founding, visitors have journeyed here to find serenity, meditate, pray, or just admire the 62 acres of botanical gardens, artwork, a rock cave, and cliff, in addition to the shrine. At the center of the shrine, you'll find a replica statue of Michelangelo's Pietà. The Grotto is the perfect place to stroll with your significant other and relax in an urban oasis.
6. Salmon Street Springs
1000 SW Naito Pkwy, Portland, OR 97204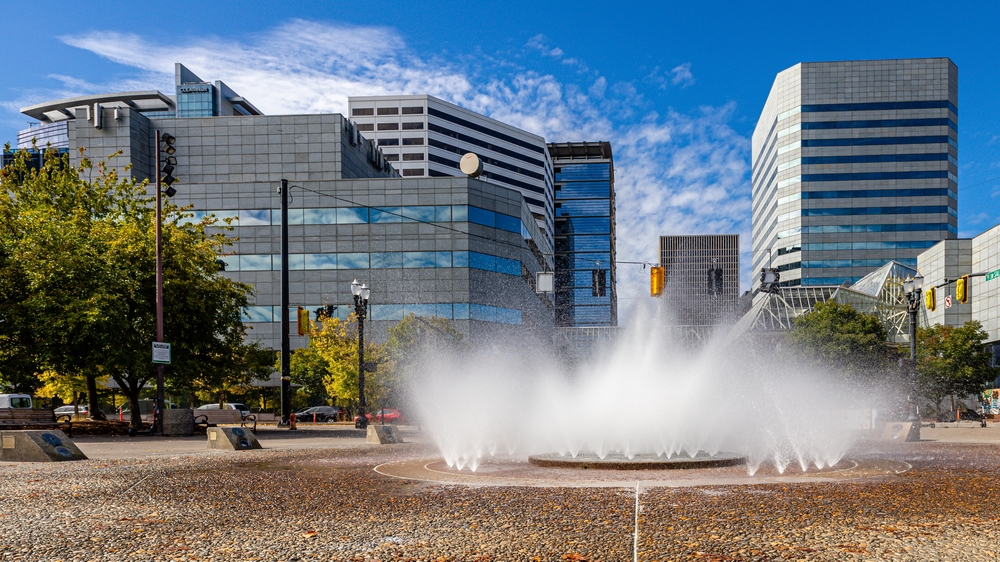 Portland actually has a ton of interesting fountains to check out, including the "Kelly Fountain," the Ira Keller Forecourt Fountain, "the Car Wash," the Elk Fountain, and the Chimney Fountain. But the crème de la crème might just be the Salmon Street Springs, located in Governor Tom McCall Waterfront Park.
Dedicated in 1988, Robert Perron Landscape Architects and Planners designed the Salmon Street Springs, which has three cycles — misters, bollards, and "wedding cake" (hint, hint) — that are regulated by a computer. At full capacity, the fountain recycles 4,924 gallons of water per minute through as many as 137 jets at once.
In the summer, the Salmon Street Springs is a favorite of local children who like to play in the jets, so our advice would be to come early so you can have the fountain all to yourselves. This is a great spot for a selfie of the two of you with the fountain in the background.
7. Willamette Valley
388 State St Suite 100, Salem, OR 97301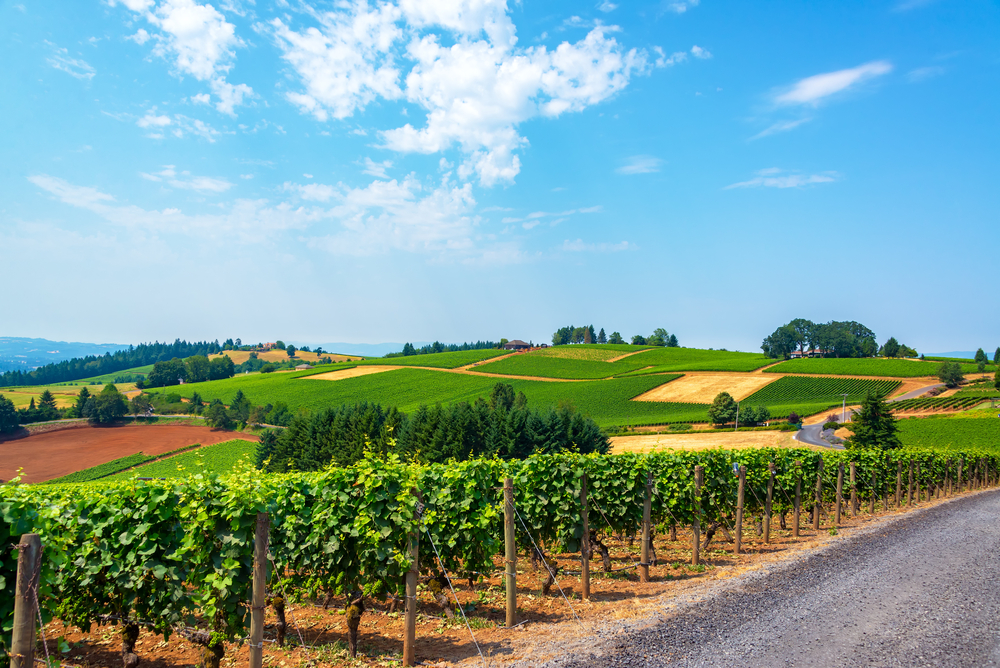 Perhaps the most obvious location on this list, you and your partner absolutely need to take a tour of the wineries in the Willamette Valley. With more than 500 vineyards to choose from just an hour south of the city, our crystal ball says you'll be making a lot more trips in your future. Taste a number of interesting varietals while toasting to each other at a select few wineries, or grab a getaway and enjoy a longer stay. A bonus: there are plenty of restaurants in the area that are perfect for a candlelight dinner. We hope you lovebirds have fun!
8. The Pittock Mansion
3229 NW Pittock Dr, Portland, OR 97210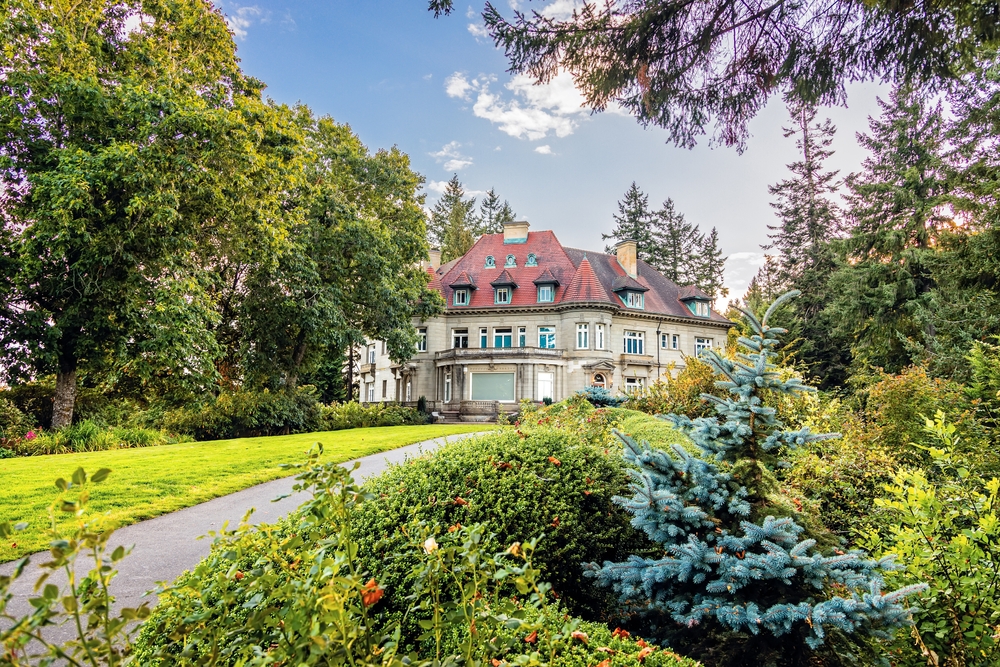 The Pittock château was built in the early 1900s and was home to a successful newspaper businessman named Henry Pittock (1834-1919) who transformed The Oregonian into a widely read paper that is still printed to this day. Now the 16,000-square-foot mansion is a museum open to visitors. You can tour the house designed in the French Renaissance architectural style. Large porches, an elegant winding staircase, and 23 rooms will keep you and yours busy for hours. You can also tour the grounds and gardens together, or visit several nearby parks, which is sure to be a marvelous time.
9. Alberta Arts District
1829 NE Alberta St Unit B, Portland, OR 97211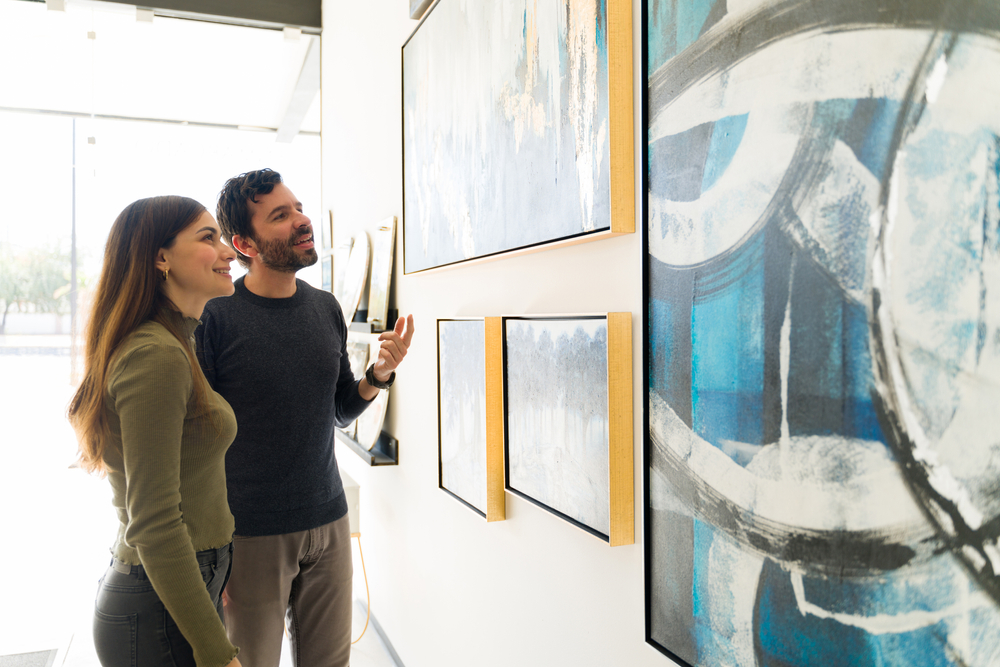 The Alberta Arts District is bursting with romantic things to do. Enjoy the artsy vibe both in dedicated gallery spaces and outdoor murals of all sizes that line Alberta Street, about 1.5 miles from Martin Luther King Jr. Boulevard to NE 33rd Avenue. Head over to Flight 64 Studio where you can watch art made by local printmakers, or attend a workshop of your own. Get a first-rate education in saké at Zilla Saké House, where the knowledgable staff can walk you through over 70 varieties while you dine on sushi. And then make your way to Alberta Street Gallery — a vibrant, professional artist cooperative featuring high quality work across many mediums.
10. Lan Su Chinese Garden
239 NW Everett St, Portland, OR 97209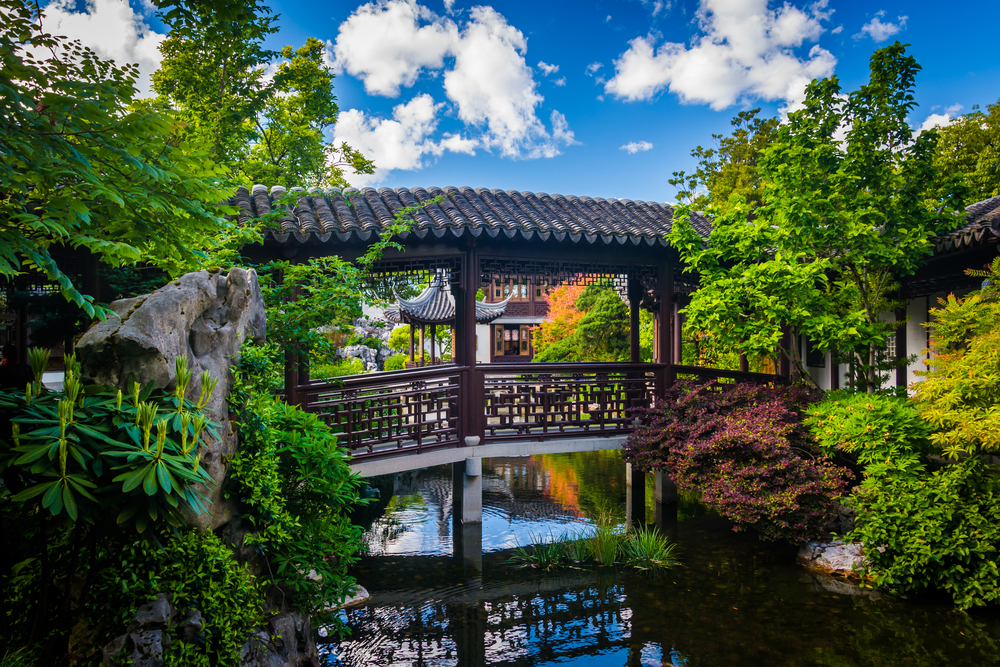 Take some time to walk through an authentic Chinese garden right in the heart of downtown Portland. The Lan Su Chinese Garden is located near the Portland Union Station and the Willamette River with miles of riverfront parks. In the Chinese Gardens, rotating demonstrations and exhibits offer serene walkways and educational opportunities. You can enjoy the manicured gardens, a tea house, and a big helping of culture all in one stop. Now that's something to smile about!
Plan Your Romantic Getaway to Portland
A number of romantic activities in and around Portland makes this city a fun option for visiting couples or couples looking for a staycation. Let our vacation rental search engine take the stress out of planning, allowing to focus more time on the things that matter — like each other.