Tiki bars exist on a level above the multitude of other watering holes because they don't just serve drinks — they also offer an escape, without the expensive ticket to Hawaii or the Polynesian islands. That's why they've endured so long, even if their schtick kind of reeks of cultural appropriation. Sure, the drinks are a little kitschy, way too sweet, and above all, expensive, but tiki bars are also an idealized version of a tropical vacation that can be reached with just the paltry fare of an Uber.
While the City by the Bay might be an odd choice to enjoy some island vibes, San Francisco actually has a vibrant nightlife with plenty of enjoyable saloons to peruse. (Also, newsflash: you don't have to be on island time to find an authentic and exciting tiki bar!) Whether you're in town on business and looking for a place to kick back and sip on a delicious mai tai, or you're vacationing and looking to dip your toes in a sandy bar, keep reading, as San Francisco actually has more famous tiki bars than you may think.
Best Tiki Bars in San Francisco
A couple are famous, one might be infamous, and of course, all of them serve up tropical cocktails in colorful, over-the-top drinkware. Because, let's face it, that's why we're here!
1. Tonga Room & Hurricane Bar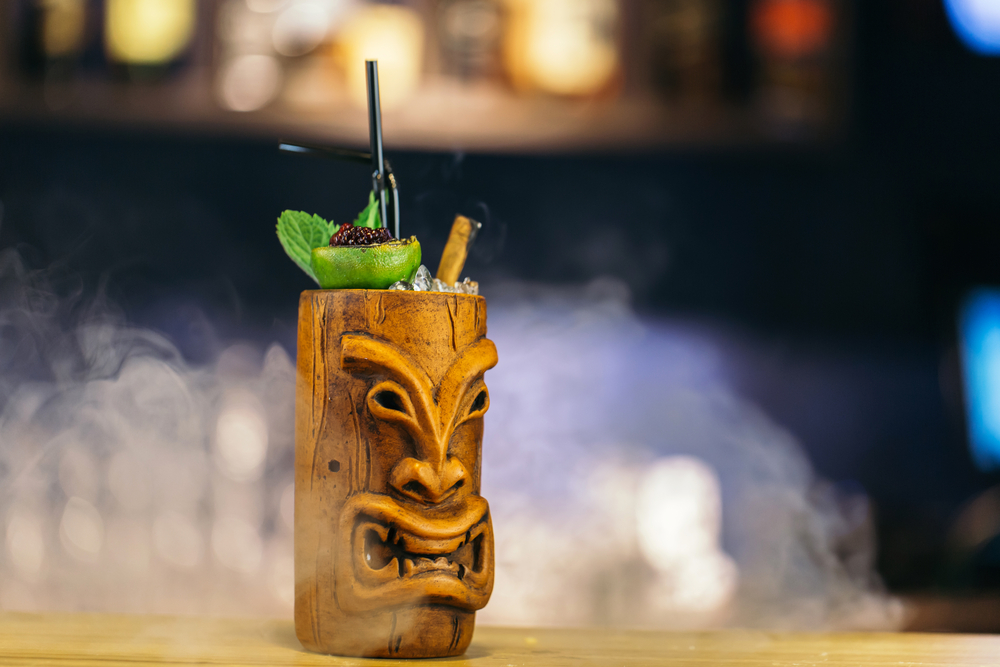 Located in the stately Fairmont Hotel atop Nob Hill, the iconic Tonga Room & Hurricane Bar exudes atmosphere in spades. If you're wondering how — or why — someone would convert the decking of an old schooner for the dance floor; or place the resident band on a thatch-covered barge in the middle of the lagoon; or simulate spontaneous tropical rainstorms with, yes, thunder and lightning; the answer is, this bar opened in 1945 was designed by an Old Hollywood set designer who created the look and feel. Famously, the late celebrity chef Anthony Bourdain called Tonga Room "the greatest place in the history of the world." Yeah, that's no small recommendation.
What to Drink
The Jungle Bird: This crafty, bitter & sweet mixture is actually something to write home about. The craft cocktail is simple but packs a punch by containing Blackstrap Rum, Italian Aperitif, pineapple, and lime.
What to Eat
Our favorite dishes that stay directly on theme are the Tonga Pupu Platter (fried veggie egg rolls, tuna poke tostadas, garlic chicken wings, and seasoned spam) and the super tasty Mushroom Fried Rice.
Pro Tip
This exciting cocktail lounge is family-friendly, with all ages welcome from 5 p.m. to 10 p.m. (The bar also has a great selection of mocktails for those who don't drink alcohol.) After that, it's exclusively 21 and up. Groups of less than 10 are seated on a first-come, first-serve basis.
Planning on bringing a large group? Reservations are available by contacting tongaroom@fairmont.com for more details.
2. Zombie Village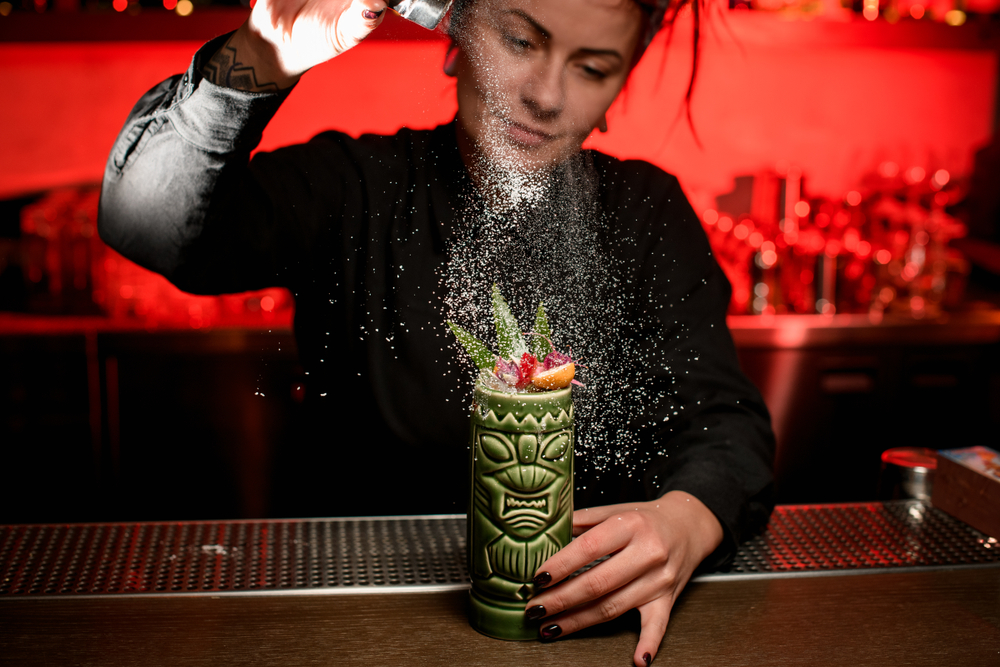 Do not miss this place! Situated on the cross streets of Jones and O'Farrell in the Tenderloin District, Zombie Village is separated into four areas and features a private event room. In a weird coincidence, the original watering hole, Skipper Kent's Zombie Village in Oakland, burned down. However, like the name suggests, it was brought back from the dead in 2019, now in San Francisco. Since then, it has enjoyed over 250 four-star reviews on Yelp and is considered one of the most authentic tiki bars in the city.
What to Drink
Bird of Paradise: This crafty cocktail contains cachaca, mezcal, passionfruit, lemon, vanilla, passionfruit, whip, and passionfruit whip. The awesome blend and high-quality liquid ingredients pack a mean punch and the drink is well worth the price.
Pain Killer: This strong cocktail is simply made of dark rum, orange, pineapple, and coconut. The delicious citrus blends and compliments the flavor of coconut and dark rum which results in a perfectly crafted drink that will make you feel like your toes are in the sand.
What to Eat
No food is served at this bar, and it may be hard to find a table at some points over the weekend. This saloon also offers an option to book a private event room for parties and get-togethers!
Pro Tip
Zombie Village's design not only includes tiki elements reminiscent of the South Pacific, but it also celebrates the spirit of the Caribbean, a region synonymous with fine rums and hospitable, fun-loving people. The beverage program, designed by Daniel "Doc" Parks, boasts an array of exotic flavors and unique spirit blends. It takes inspiration from Skipper Kent's Zombie Village cocktail menu and includes drink names originated by the Skipper himself.
3. Smuggler's Cove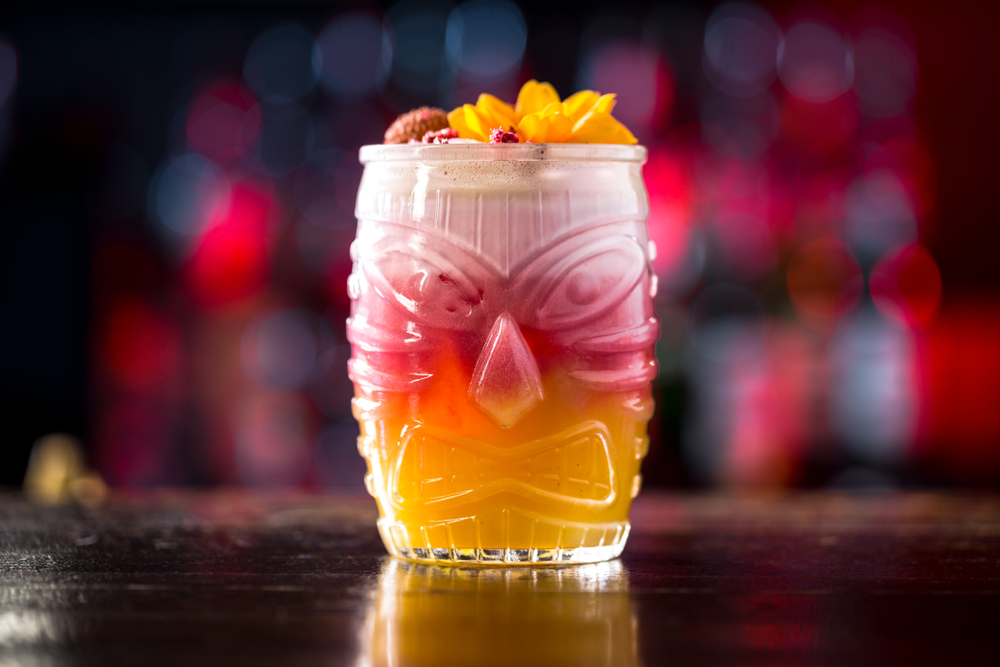 Smack dab on the border of the Fillmore District and the Civic Center neighborhoods, Smuggler's Cove burst onto the scene in 2009 and quickly established itself as one of the premier rum and exotic cocktail destinations in the city, if not the world.
Over the years, Smuggler's Cove has received an extraordinary amount of recognition, including earning the title of one of the World's 50 Best Bars for six consecutive years since 2011. The cocktail menu boasts over 80 different recipes, and they pride themselves on serving an exclusive rum club called The Rumbustion Society.
What to Drink
First things first, order the book that features recipes to all of their awesome mixtures. Second, check out our recommendations below.
The Fog Cutter: This drink is an absolute must. The delicious, bold, and fruity mixture contains rum, pisco, gin, orange, lemon, homemade orgeat, and oloroso sherry. This is hands down one of our favorite tropical drinks of all time!
Kona Cocktail: We love the fruity, toothy vibe of this yummy sweet drink which consists of rum, muddled pineapple, fresh lime, passion fruit, and honey.
What to Eat
The bar serves soup (it's delicious), is open six days a week, and opens at 5 p.m. Smugglers Cove also delivers. We recommend taking public transportation or rideshare as parking in this area is pretty hard to find.
Pro Tip
All of their drinks are made from premium spirits (including exclusive rums available nowhere else) and liqueurs, house-made ingredients, and 100% fresh citrus juiced in-house daily. On the menu, you'll discover "everything from historic colonial tavern tipples, elegant drinks of Prohibition-Era Havana, the greatest exotic cocktails of the tiki era, traditional Caribbean creations, and contemporary & sophisticated rum libations." Even their most complex eight-to-12 ingredient cocktails are made fresh to order and never batched.
4. Last Rites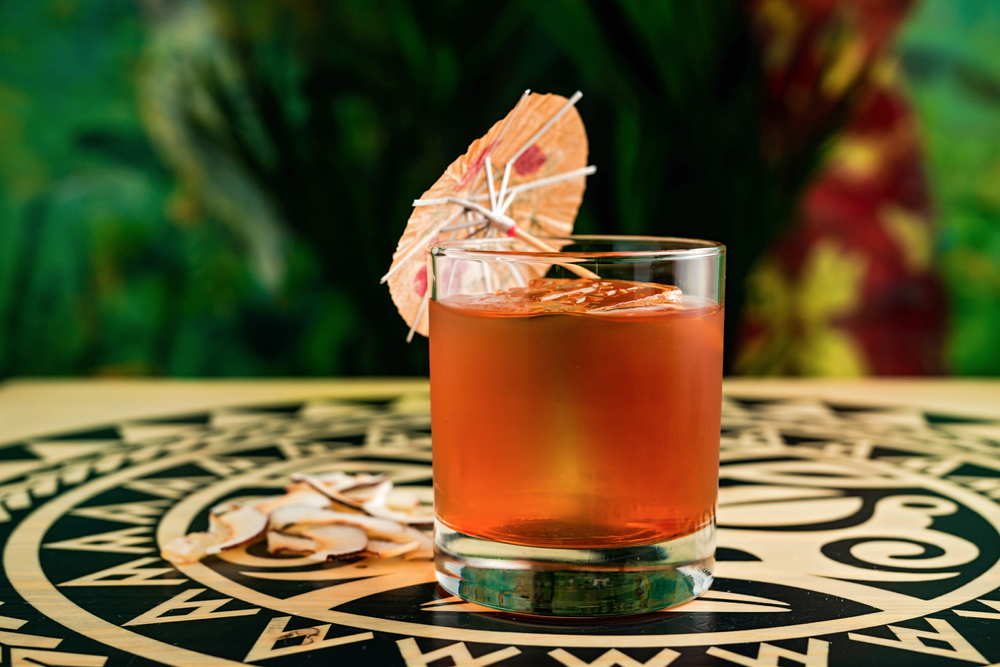 Leaving San Francisco's downtown proper and approaching the Duboce Triangle, you'll find Last Rites on 14th Street.
A little less tiki bar and more jungle pub, the dimly lit interior resembles an abandoned plane that crashed on a tropical island — fully equipped with airplane seats, skulls everywhere, and copious amounts of plants seemingly taking over the ceiling. If you feel a pang of nostalgia for the hit TV show Lost while sipping one of their signatures, the No Doctor on Board cocktail, we're right there with you!
What to Drink
Everything. Here. Is. Delicious. But if you must pick, check out one of these:
La Catrina: Soak in the vibe with this Mexican-inspired cocktail. Taste the Mexican rum & Joven blends, match perfectly with seasonal fruit grenadine, lime, feijoa, a homemade habanero tincture, and aromatic cacao bitters.
Slim Pickens: Trust us — you're going to want to order this! We are obsessed with the in-house secret Jamaican rum blend, summer fassionola granada-vallet, rhubarb, cinnamon syrup, absinthe, allspice, and dragon fruit. Maybe the best part? This wild concoction only costs $14!
Pro Tip
Last Rites is open Tuesday through Saturday starting at 5 p.m. While they don't serve food, they do offer over 150 rums and signature twists on tropical cocktails. There's usually a wait on weekends, so arrive early, as the room fills up between the two, nine-foot-tall stone fire-breathing skull idols.
5. Trad'r Sam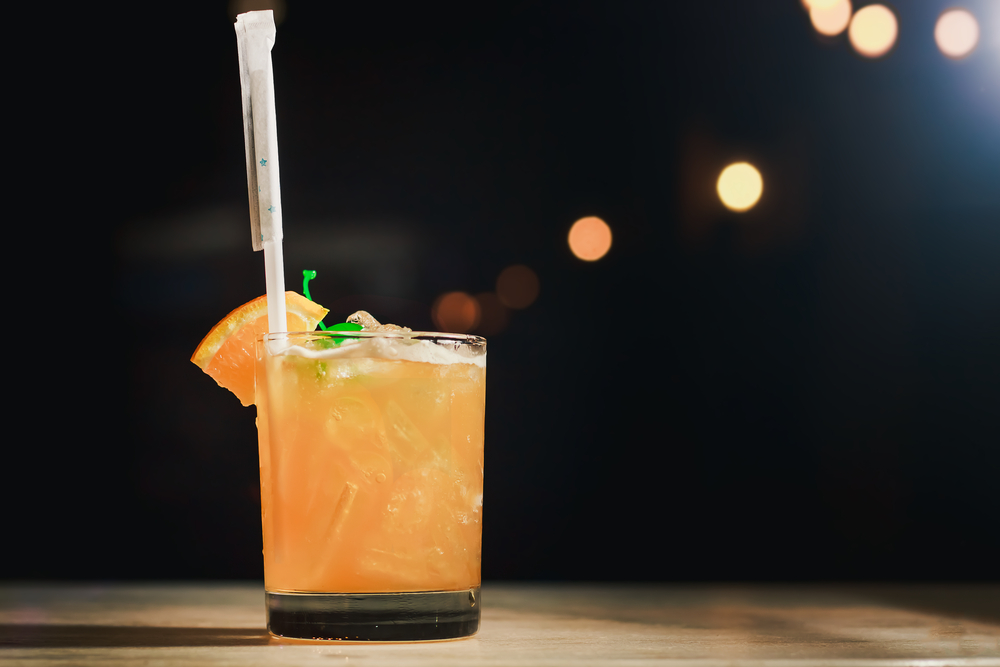 While a lot of these Sanfrancisco tiki bars are interesting in their own right, not all of them can claim to be an institution. But that's exactly what Trad'r Sam is, as the oldest, longest-operating tiki bar in the world. However if you stopped in, you might not even know it! Besides the rattan furniture and bamboo arches, no fanfare or origin story is inscribed on the menu. No plaque rests on the wall. Trad'r Sam actually predates tiki bar culture itself, since when it was opened, way back in 1937, it was referred to as a bamboo bar, which were just starting to crop up in U.S. cities.
Pro Tip
Trad'r Sam's bar itself is a large, horseshoe-shaped structure, which sees plenty of visitors on the weekends. While there are still tropical drinks available, this establishment is more of a loveable dive than anything.
6. Li Po Cocktail Lounge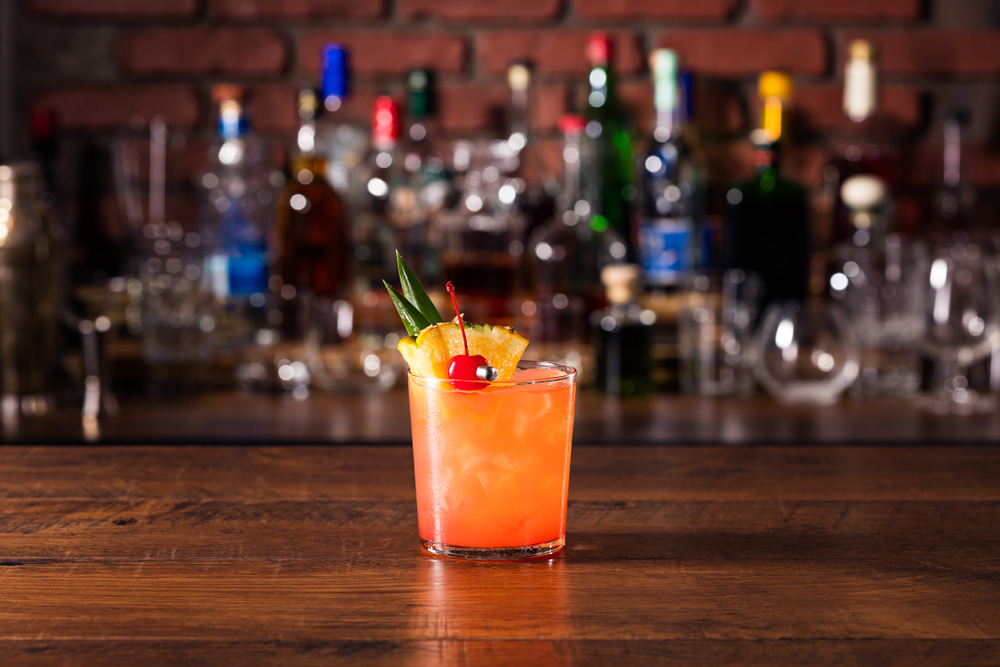 With so many options to choose from and so many tropical establishments, it's hard to pick a winner. But when it comes down to it, our favorite San Francisco tiki bar might just be the Li Po Cocktail Lounge, which is actually in Chinatown.
Head on over to Grant Avenue where you'll see two words — "Li Po" — glowing in a lurid, neon sign, for a Chinese mai tai that is simply out of this world. This dive bar, located in the heart of Chinatown, was featured by Anthony Bourdain on the Travel Channel. Sensing a theme here? Mr. Bourdain clearly had a soft spot for the tiki cocktail! The Li Po Cocktail Lounge is a remant of the largely forgotten Chinese nightclub scene, also opening in 1937.
What to Drink
Without a doubt, the Chinese mai tai is an absolute must! The secret recipe is famous and widely known by locals around the city.
Pro Tip
This long-standing, no-frills dive bar is open seven days a week. Bring a sense of humor because the bartenders are a riot.
Cool Areas to Stay for a Tiki Crawl
San Francisco is an action-packed, major city that stretches seven square miles. It's pretty easy to get around and the public transportation system is very advanced.
Foodies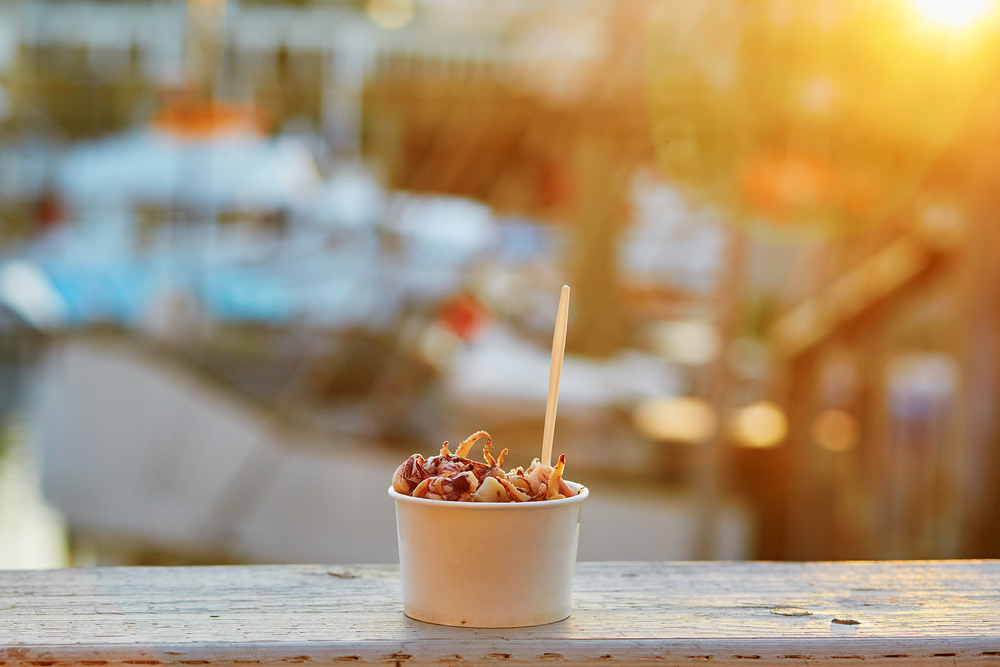 If you are into the food scene, SoMa (South of Market) is a must. With endless authentic restaurants, any foodie will be in heaven.
Pro tip: Splurging on the tasting menu at Birdsong is absolutely worth it. The BBQ Carrot is out of this world.
LGBTQ+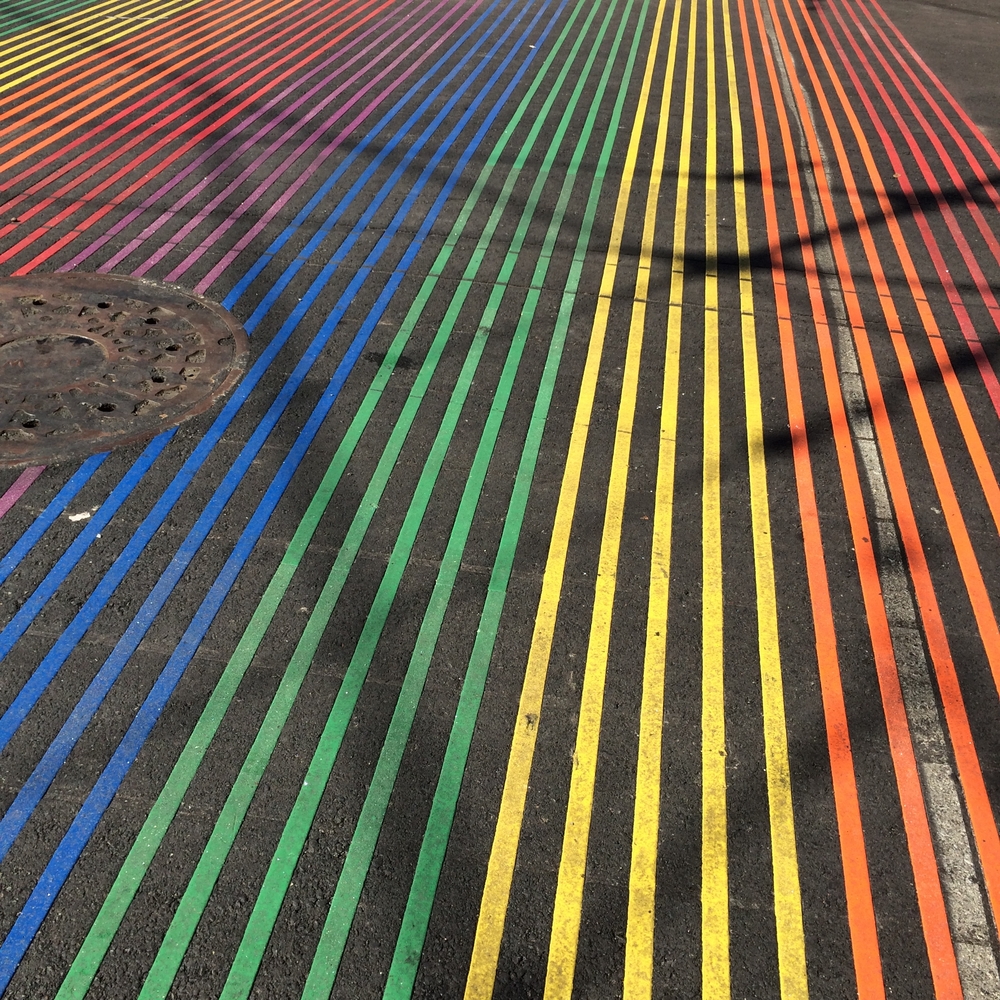 The Castro District is a great place for anyone to visit but is an exceptionally great location for anyone involved in the LBTQ+ community. The rich history in the 415 area code has many locations that commemorate LGBT history including Pink Triangle Park and Rainbow Walk.
Bohemians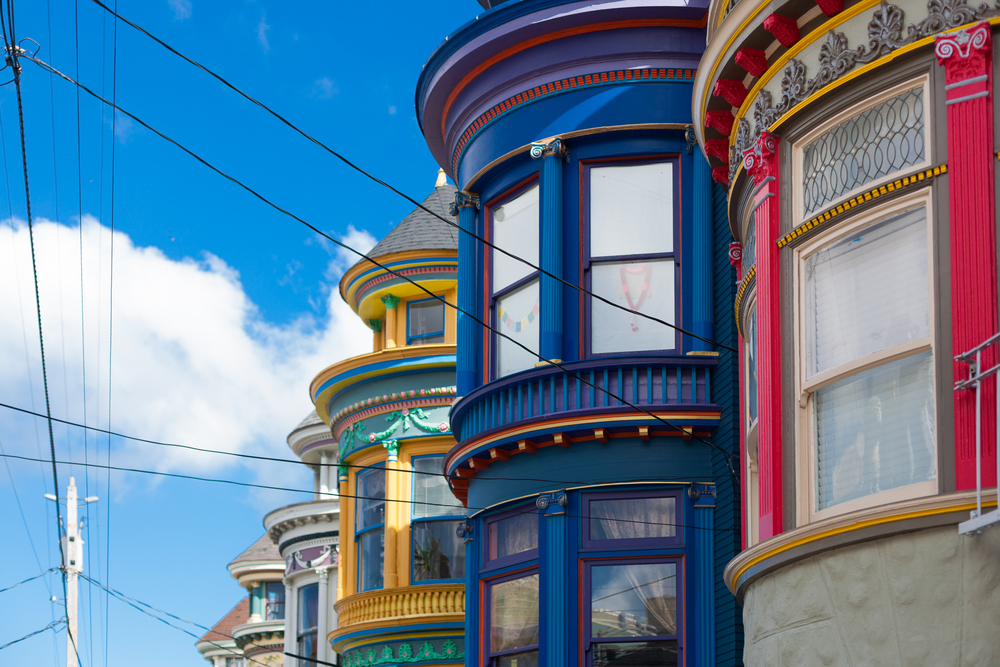 Life is hard, man. But finding a rental in Haight-Ashbury is not. The Grateful Dead, Hippy Hill, legalized dispensaries — you name it, they have it. Have a cup of coffee, head to Golden Gate Park, and enjoy the vibe!
Catch live music, rent a bike while soaking in the peace and love vibe of this historic neighborhood.  San Francisco has a place for everyone. Whether you are hanging out at the Fisherman's Wharf, hearing sea lions by Pier 39, or taking in the Jazz in the Western Addition.
Bar Crawl San Francisco
Whether you're an avid traveler to the City by the Bay, or visiting San Francisco for the first time, check out our awesome guide that details everything you need to know for a supremely enjoyable stay. And then grab some friends, find a rental, and get ready to hit the scene! There are plenty of famous tiki bars awaiting.