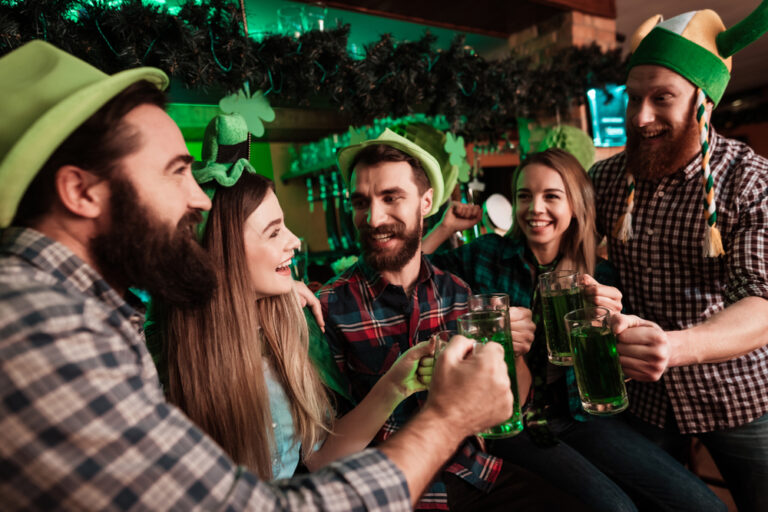 St. Patrick's Day is almost upon us, a holiday that encourages revelers to dawn green garb and get in touch with the Irish roots they may or may not have — because, let's face it, everyone's a little bit Irish during this festive day! Even if you can't make it to the homeland in time, there are plenty of U.S. cities that celebrate this holiday in over-the-top ways.
Top 10 U.S. Cities with the Biggest St. Patrick's Day Celebrations
May the road rise up to meet you and may the wind always be at your back — on this day, and on your next getaway. Now let's take a deeper dive into what cities made the list!
1. New York City, NY
The Big Apple's St. Patrick's Day celebration is a walk through history with a parade that began 14 years before the Declaration of Independence was signed. Today, two million spectators and 150,000 marchers line Fifth Avenue to embrace their Irish heritage and participate in the country's oldest and largest March 17th celebration.
For an authentic pub experience, you can split off from the crowd and head over to one of a number of Irish establishments like Connolly's Pub & Restaurant for a traditional Irish breakfast or a succulent shepherd's pie. While you digest, visit Ellis Island, where hundreds of thousands of Irish immigrants first set foot on American soil. Afterward, head over to St. Patrick's Cathedral, a towering Neo-Gothic church opposite Rockefeller Center in the heart of Midtown.
Where to Stay in New York City
The Big Apple is known for its vibrant atmosphere, towering skyscrapers, and bustling streets. When it comes to St. Patrick's Day, the city transforms into a sea of green, with revelers from all over the world flocking to the city to celebrate. If you're one of the non-city-dwellers looking for a place to stay, consider looking in Midtown Manhattan, Murray Hill, and the West Village to be close to all the best bars and sights, like the Empire State Building, Rockefeller Center, and Times Square.
2. Chicago, IL ­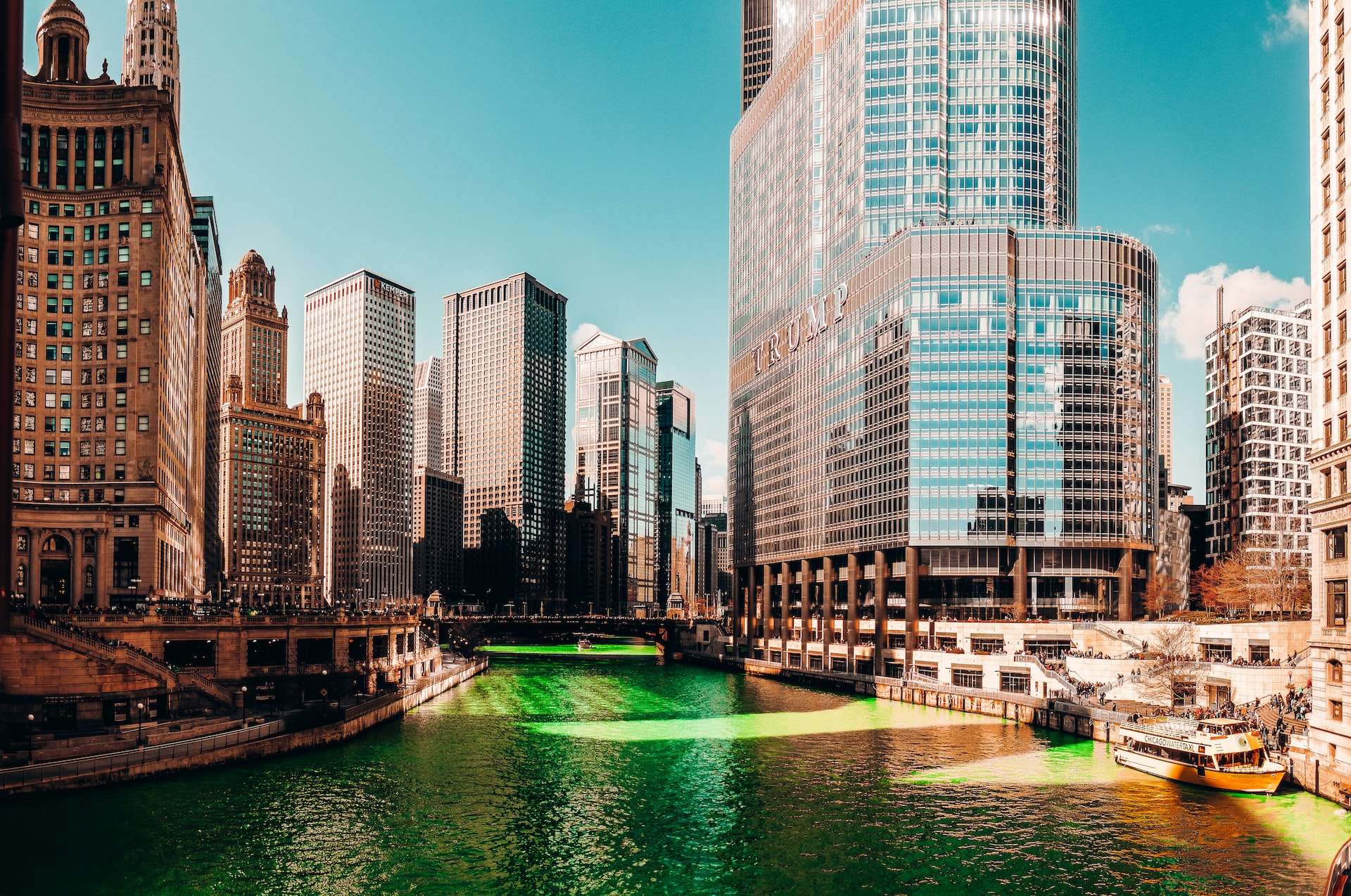 The river runs green in the Windy City, which is not just an obscure saying on St. Patrick's Day. Over 40 pounds of green dye is dropped in the Chicago River on March 17 to turn its murky waters into a winding emerald river. Join a bar crawl where the beer flows as green as the water, or head downtown for a massive parade that includes Irish step dancers, colorful floats, marching bands, bagpipers, and thousands of onlookers donning green.
Afterward, head to the Irish American Heritage Center for a family-friendly celebration with traditional and contemporary Irish music and dance, authentic food and drink, children's activities, and plenty of places to stock up on Irish gifts. For the full-river experience, join Wendella's St. Patrick's Day Cruise to watch the river turn green and sip green beer to the sounds of festive Irish tunes.
Where to Stay in Chicago
Chicago is famous for its architecture, deep-dish pizza, and lakefront parks, but it's also one of the best places to celebrate St. Patrick's Day in the United States. For those who prefer a rental experience, there are plenty of chic and stylish options in the city's downtown — check the Loop and River North neighborhoods to be close to all the action, or Lincoln Park if you prefer a more family-friendly experience.
3. Boston, MA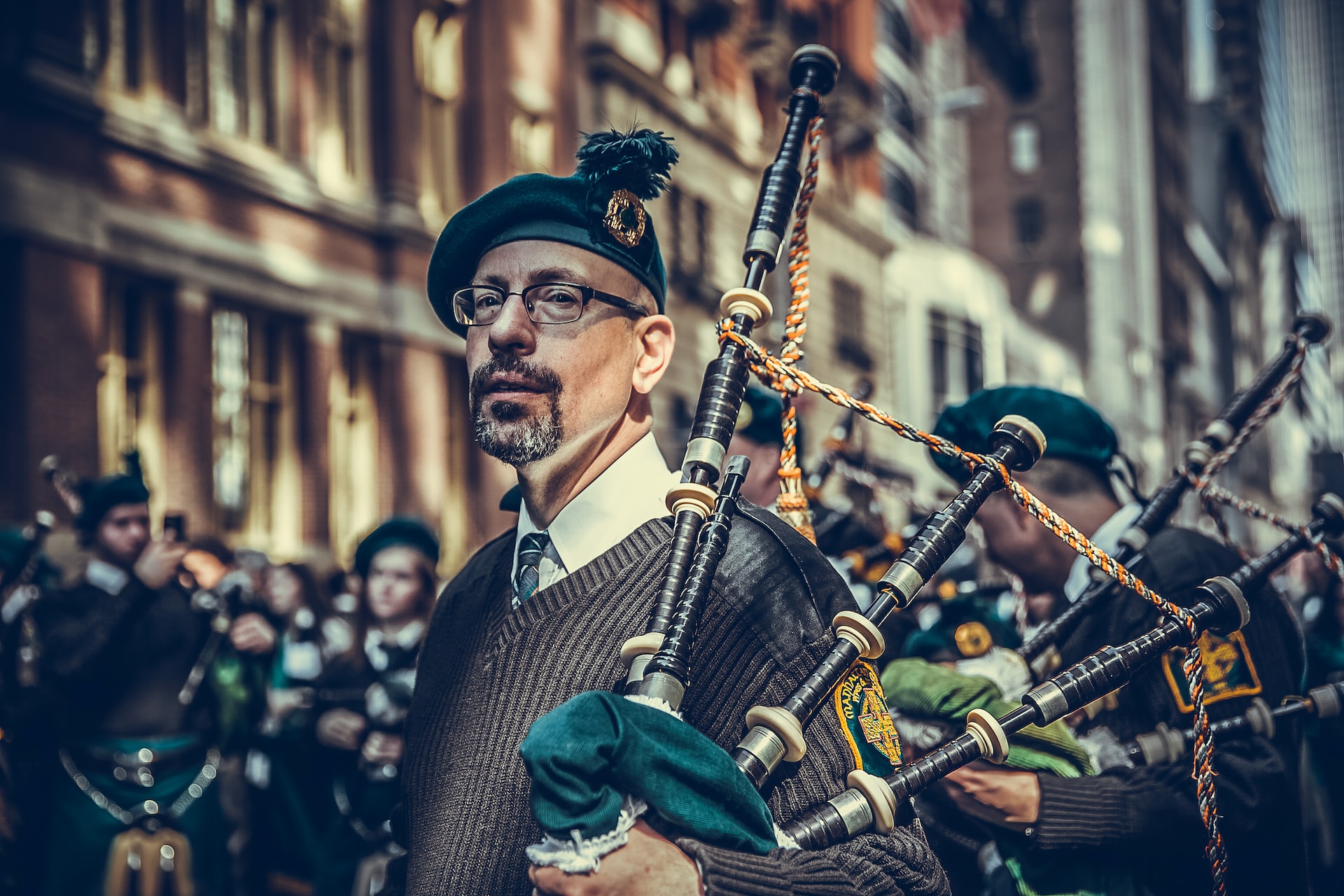 Boston has the highest concentration of Irish descendants in the United States, and a St. Patrick's Day celebration to show it. Join the St. Patrick's Day Parade that travels through South Boston — colloquially known as Southie — starting at the Broadway T Stop, continuing down Broadway, and ending at Andrews Square. It typically takes about three to four hours for all the floats to pass by, so grab your ponchos and set up a picnic along the route! To get a good spot, try booking a rental nearby to skip excess travel times in the city.
At the House of Blues, you can see Boston's own legendary punk rock band Dropkick Murphys, who take a break from their touring schedule each year to come home and play a packed show.
Where to Stay in Boston
When it comes to March 17th each year, Beantown might just give New York and Chicago a run for their money. The best neighborhoods for rentals and hotels during Saint Patrick's Day are the Financial District, Beacon Hill, Back Bay, South Boston, and South End. These neighborhoods are conveniently located near the parade route, allowing revelers to enjoy the festivities without having to travel too far.
4. Savannah, GA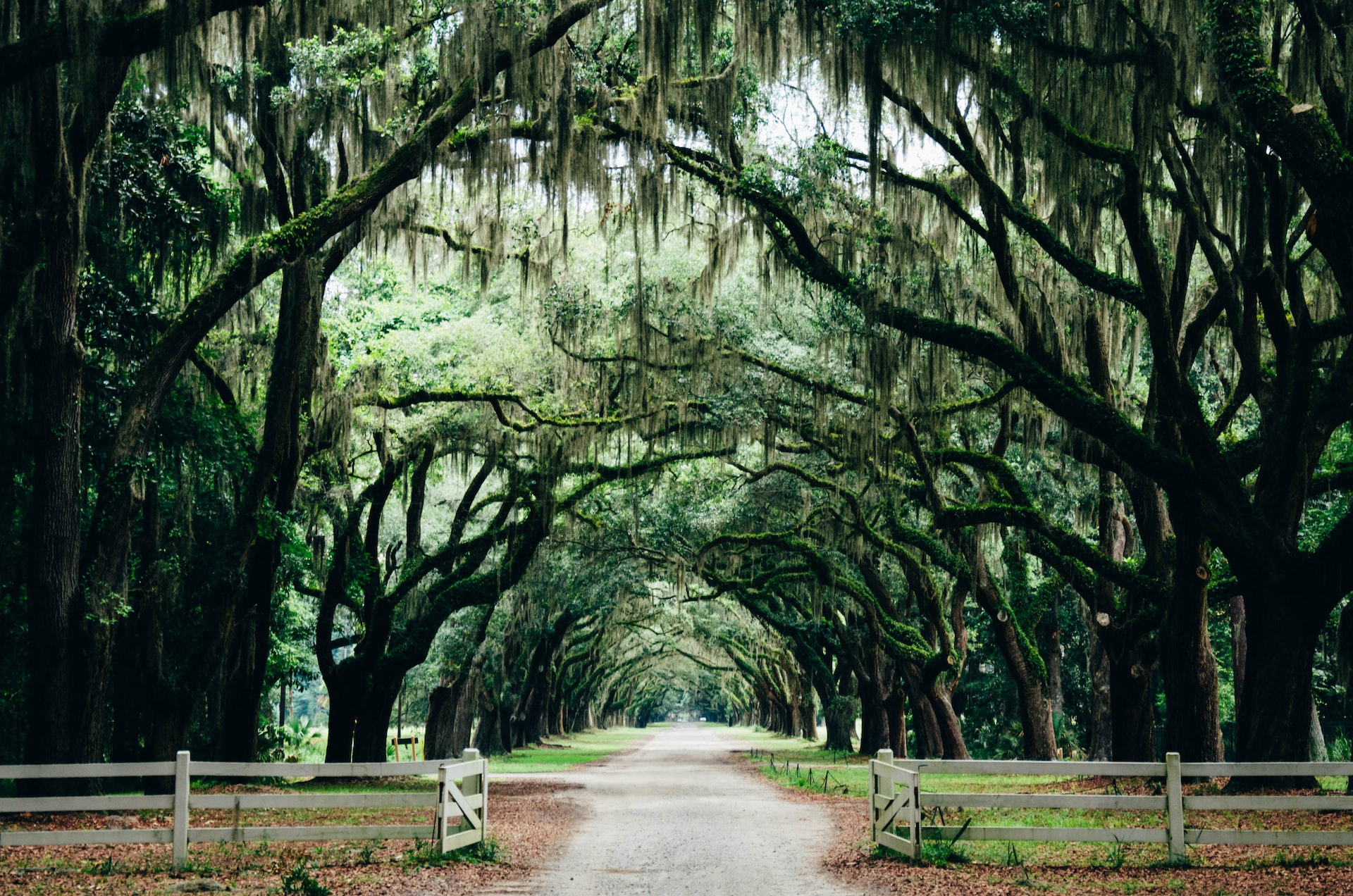 Savannah is an epic place to celebrate St. Patrick's Day. The Hostess City takes St. Patrick's Day and turns it into St. Patrick's Days, with the festivities starting on March 16th and wrapping up on the 19th. River Street and City Market both host live concerts, Irish food courts, and non-stop giveaways over all three days. Their hallmark parade happens in the Historic District the day of, with road closures starting as early as 6:30 a.m. to help prepare the city for more than 300,000 people. To plan a route that doesn't require waking up in the dark, check road closures before you leave and plan accordingly.
Where to Stay in Savannah
If you're looking to enjoy the festive St. Patrick's Day atmosphere in this southern city, the good news is that Savannah is cheaper than some of the other places on this list. The Historic District is a great option for those looking to be close to the action, while Midtown is a solid choice for those who prefer a wide selection of cheaper accommodations, from hotels to rentals, but still desire plenty of charm.
5. Denver, CO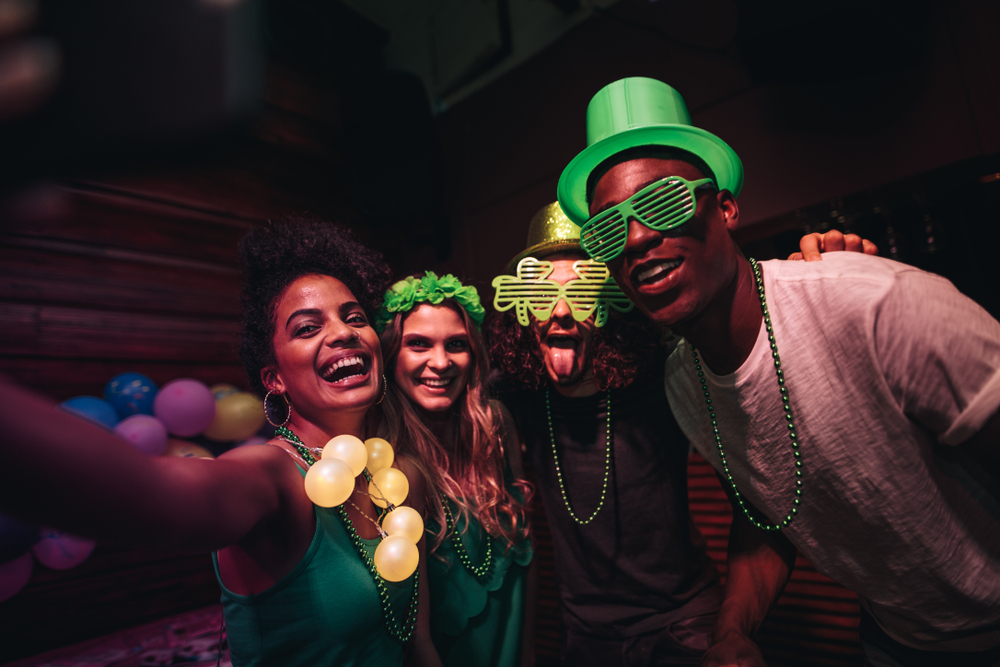 5,280 feet above sea level, you can enjoy St. Patrick's Day in the Mile High City with a pint at any number of authentic Irish pubs. Denver also has a St. Patrick's Day parade with more than 200,000 people downtown who come out to enjoy a western take on St. Patty's Day classics like marching bands, Irish dancers, and floats. For the best seat on the street, head south of 20th Avenue on Blake Street, temporarily renamed Tooley Street for the parade.
Where to Stay in Denver
St. Patrick's Day is a popular holiday in Denver, with a number of festivities and events taking place around the city. This provides visitors with numerous places to find a rental or hotel that suits their preferences. You can take your pick from neighborhoods like Lower Downtown (LoDo), Washington Park, Five Points, or the Central Business District (CBD), located in the heart of all the action.
6. Kansas City, MO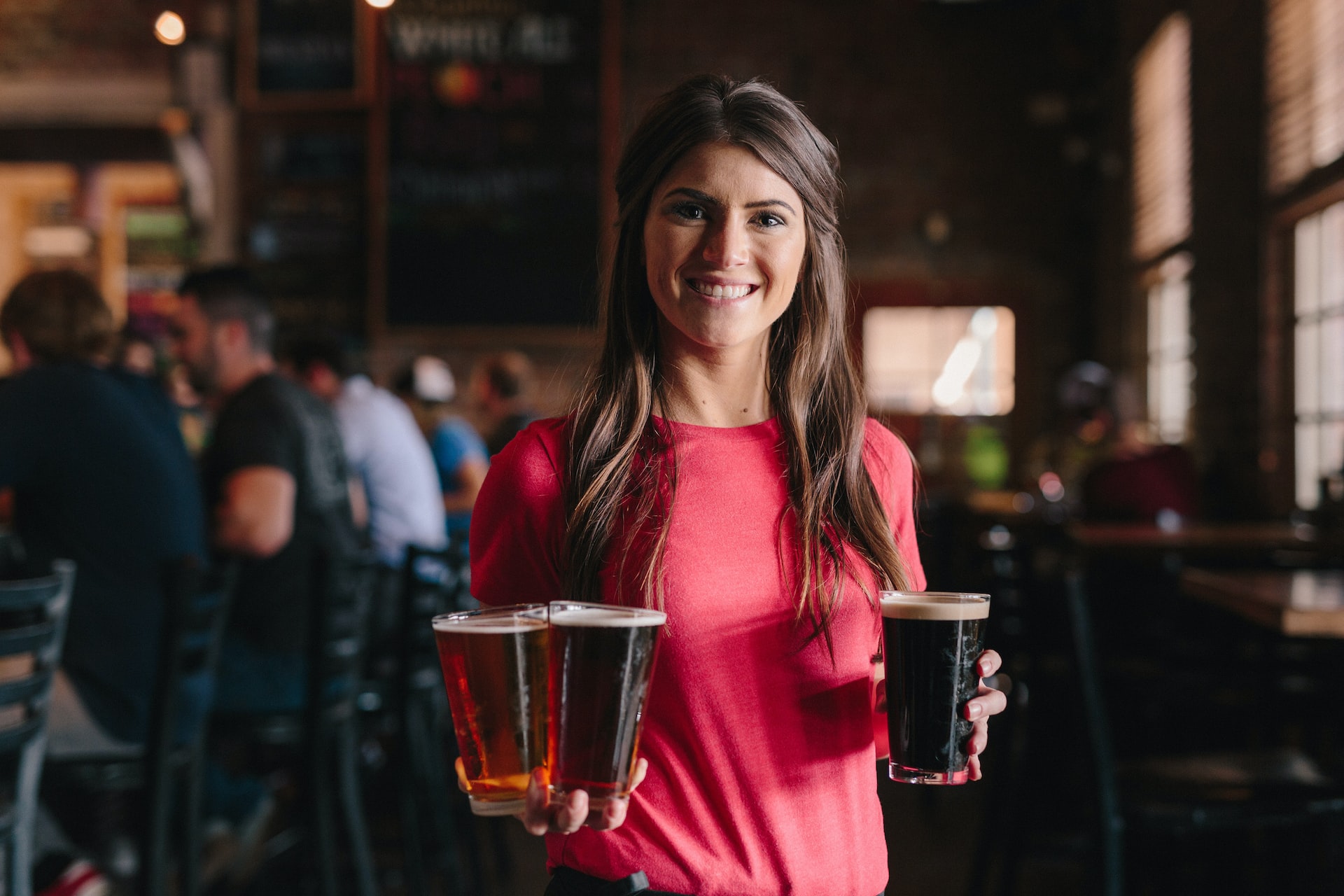 Irish settlers brought their customs to Kansas City as far back as the 1800s as they helped shape what is now known as the West. As a result, St. Patrick's Day remains a hallmark in this western city, full of tradition, history, meals, and parades. You can start in Westport with an annual four-mile run full of beards — both real and fake — pointed hats, and a sea of green. For the kids, there's a three-block dash called the Little Leprechaun Run right at the finish line for the adults. Jog over to the Kansas City St. Patrick's Day Parade, which winds through the city and back on to Westport. Or see one of Kansas City's other parades in Blue Springs, Leavenworth, or Lawrence.
Where to Stay in Kansas City
Kansas City is the perfect place to celebrate St. Patrick's Day thanks to its welcoming people and diverse neighborhoods. The River Market area is a good place to find a rental, with plenty of restaurants, bars, and attractions. Additionally, North Kansas City has a nice selection of places to stay, as well as a variety of St. Patrick's Day activities.
7. Phoenix, AZ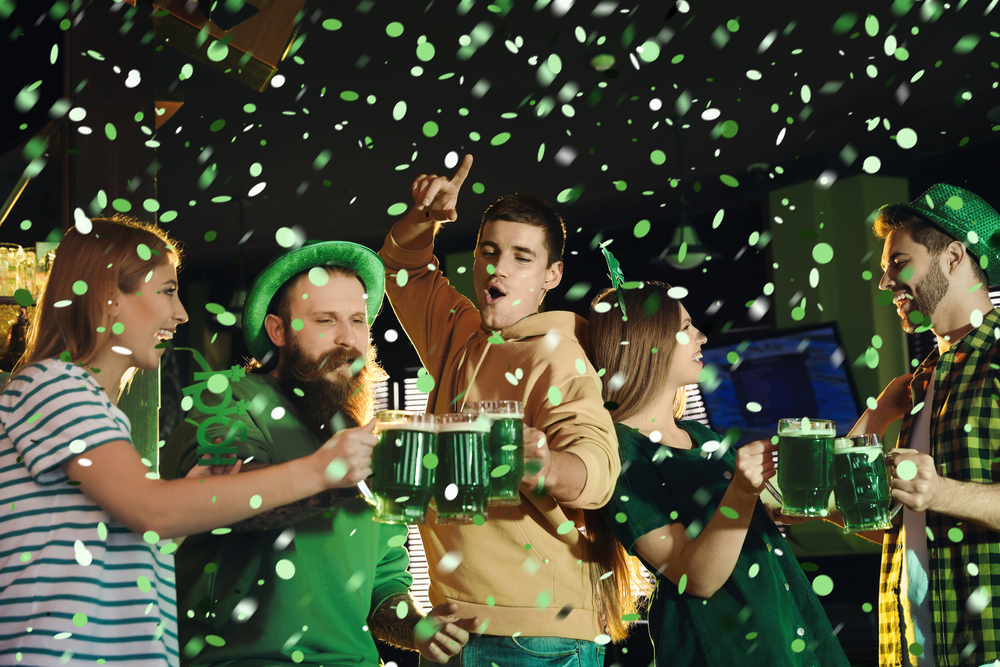 Everywhere becomes a little Irish on March 17, and the Valley of the Sun is no different. Phoenix locals refer to St. Patrick's Day as "the greenest day in the desert." Join the parade at 10 a.m., which runs through downtown, then join the 40th anniversary of the Irish Family Faire at the Irish Culture Center in Hance Park. There you'll be treated to a bonanza of Irish music, step dancing, booths of crafts for sale, and even booths for genealogy — if you require further proof that you really are as Irish as your mother seemed to suggest!
Where to Stay in Phoenix
The best neighborhoods to stay in when celebrating Saint Patrick's Day in Phoenix are downtown Phoenix, Old Town Scottsdale, and Paradise Valley. Downtown Phoenix is a nice central location, offering proximity to popular attractions and restaurants, while Old Town Scottsdale is home to plenty of bars and restaurants and is the perfect place to enjoy some nightlife. Paradise Valley is the most popular resort area for tourists, and it offers a variety of accommodation choices, from rentals to luxury resorts.
8. Cleveland, OH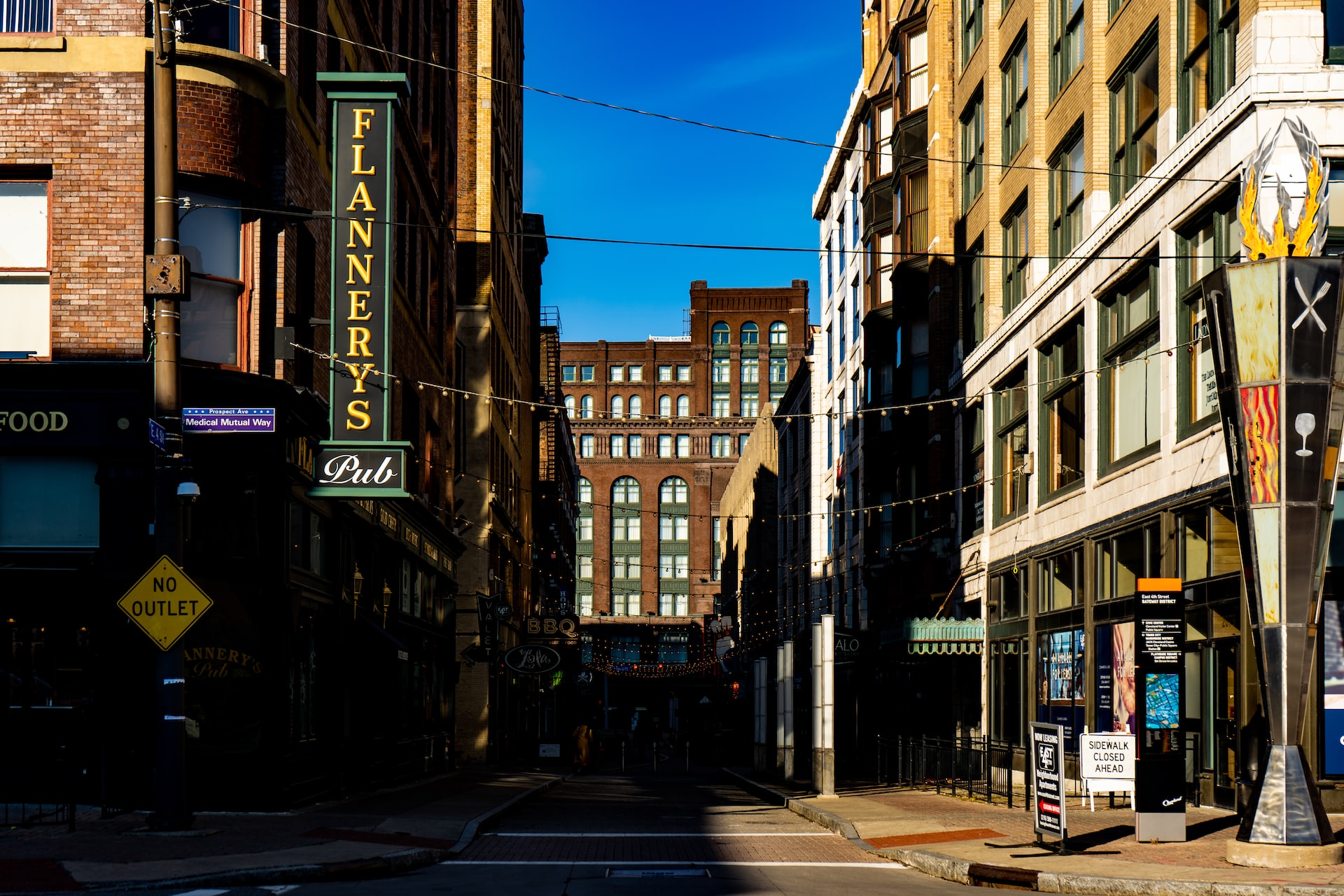 Cleveland is an epic place to celebrate! There are lots of Irish traditions in America that span through time, but Cleveland's St. Patrick's Day parade is one of the oldest and most festive. Beginning in 1867, Irish Americans marched down the main roads and celebrated their heritage with songs and dancing, while large groups of friends and relatives looked on with pride. Decade after decade, the parade grew in popularity and attendance, and this year you can join them in a celebration specifically geared toward Irish American athletes with creative floats bedecked in their honor.
Where to Stay in Cleveland
Downtown is a great place to start your search. Here, you will find a wide range of rental options, from studios and apartments to vacation homes. This area is also home to the parade! The AsiaTown neighborhood (formerly Chinatown) is another great option for visitors as well as The Flats, on the other side of the Cuyahoga River, since the latter offers a vibrant nightlife for partygoers.
9. Pittsburgh, PA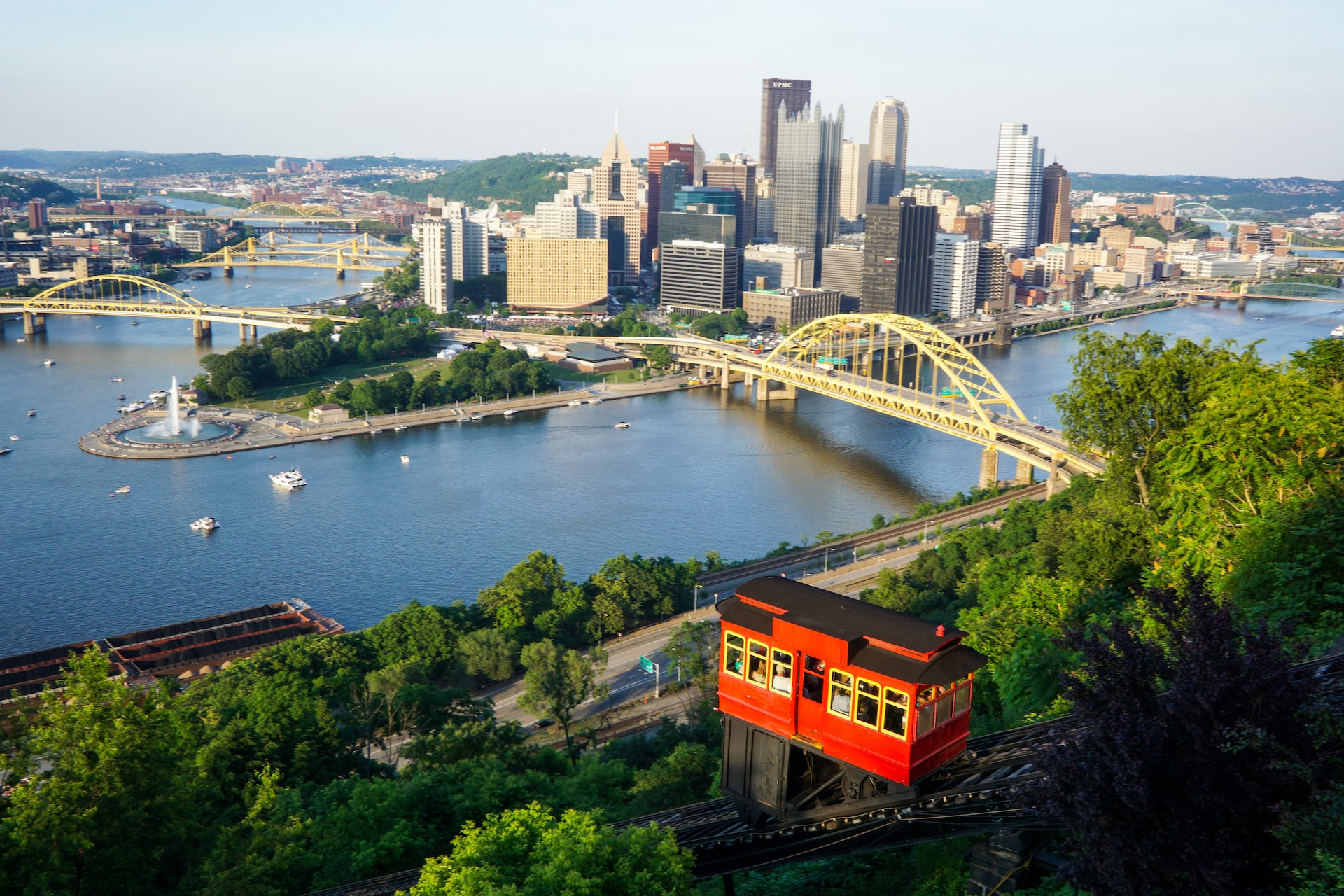 Pittsburgh puts down the black and gold on St. Patty's Day and dons a festive green. You can join thousands of attendees in their annual parade, then head over to downtown's Irish Fair in the Square for a family-friendly party of live music and authentic eats that lasts through the evening. For a unique experience, head to the Crafthouse Stage & Grill for a performance by two Celtic bands called The Wild Geese and The Low Kings, with bagpipes, kilts, and all the Irish music you could ask for.
Where to Stay in Pittsburgh
If you're looking for a rental or hotel to stay for St. Patrick's Day in Pittsburgh, the best neighborhoods to look in are the Strip District, South Side Flats, and Lawrenceville. The Strip District and South Side Flats have plenty of restaurants and bars to choose from, while Lawrenceville is a great option for those looking for a more relaxed atmosphere, with several cozy pubs to enjoy.
10. Dublin, OH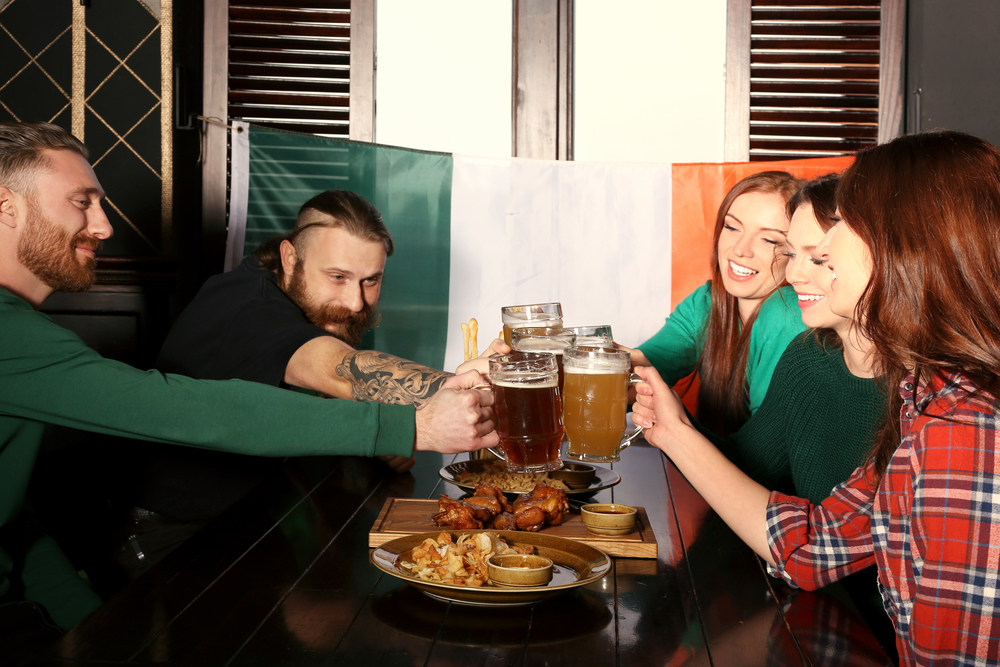 Getting to Dublin, Ireland may be expensive, but luckily there is a city of the same name you can visit without that long trip across the pond. In fact, Dublin, Ohio, is home to one of the largest St. Patty's Day celebrations in the country.
For the kids, Dublin has the Irish Fairy Door Trail complete with multiple stops full of St. Patty's Day magic. For the adults, Dublin has the Celtic Cocktail Trail offering a tasty way to try Irish concoctions and travel through the historic town. And head to Historic Dublin for a parade full of bagpipers, Irish dancers, and even St. Patrick himself!
Where to Stay in Dublin, OH
For Saint Patrick's Day in Dublin, Ohio, we recommend staying in neighborhoods like Old Dublin, Hayden Run, and Muirfield. Old Dublin is an upscale neighborhood with great restaurants and pubs, while Hayden Run and Muirfield have beautiful parks and plenty of rental options. It's also worth considering the nearby areas of Uptown Westerville and Hilliard.
Where Does Saint Patrick's Day Come From?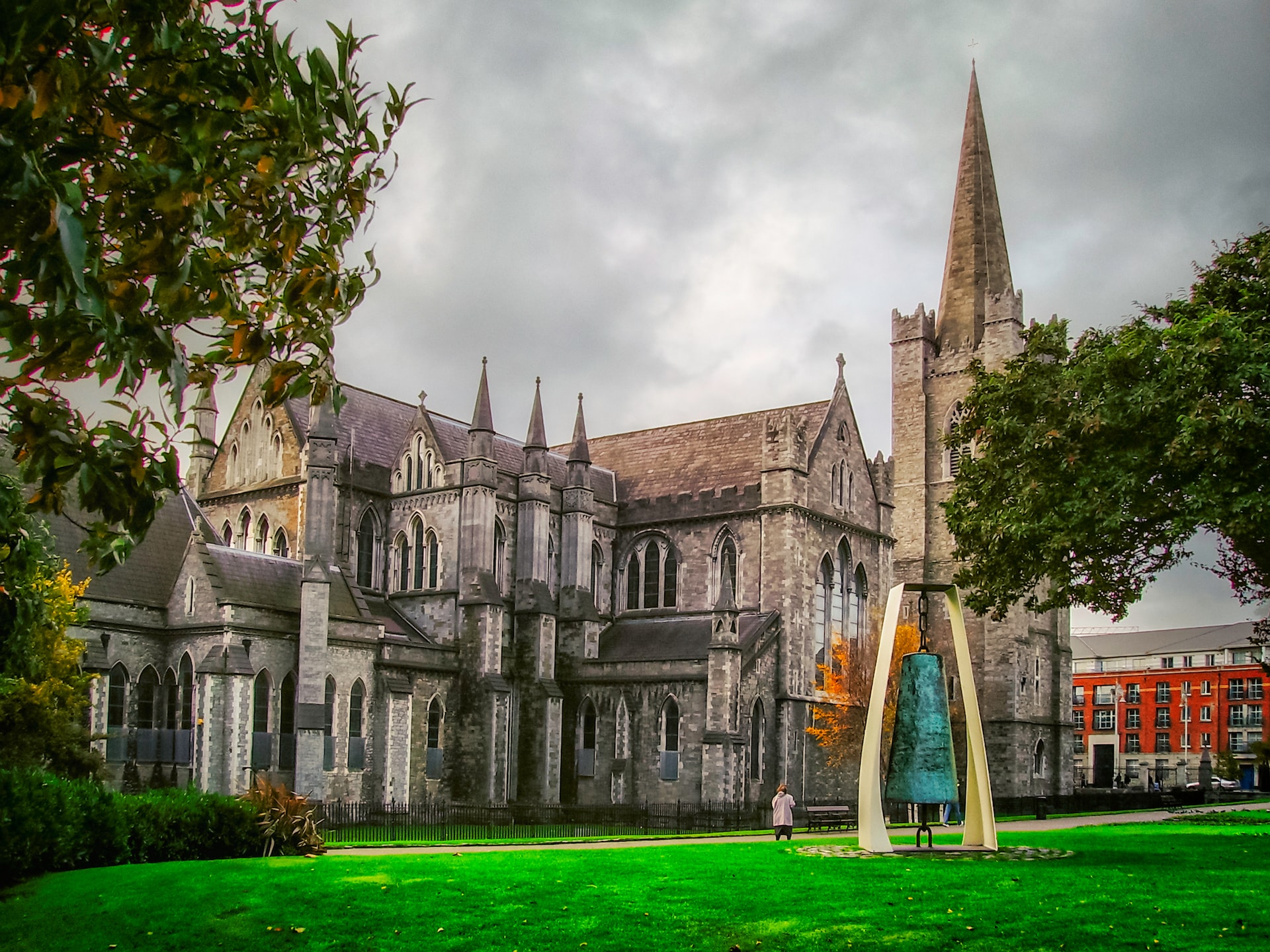 Best known for kilts, bagpipes, shamrocks, and a truckload of green everywhere you look, St. Patrick's Day holds incredible cultural and religious significance for descendants of Irish heritage. The original St. Patrick, the patron saint of Ireland, was born Maewyn Succatin in fourth-century Roman Britain. After becoming a priest and changing his name to Patricius, or Patrick, which is derived from the Latin term for "father figure," he set about converting the Irish to Christianity. By the time of his death on March 17, 461 A.D., he had established a significant number of monasteries, churches, and schools in Ireland.
Like many saints, legends surrounding his life and work followed suit, such as his talent in banishing snakes and his teachings of the Holy Trinity using a shamrock. Today, religious works inspired by St. Patrick have evolved from a simple shamrock to more permanent measures like St. Patrick's Cathedral in Dublin, Ireland.
St. Paddy's Day Fun Awaits!
Celebrating St. Patrick's Day in the United States can bring out the Irish in all of us. You just have to know where to go for an authentic experience. No matter what city you choose, follow this guide and you'll be feeling the luck of the Irish in no time.