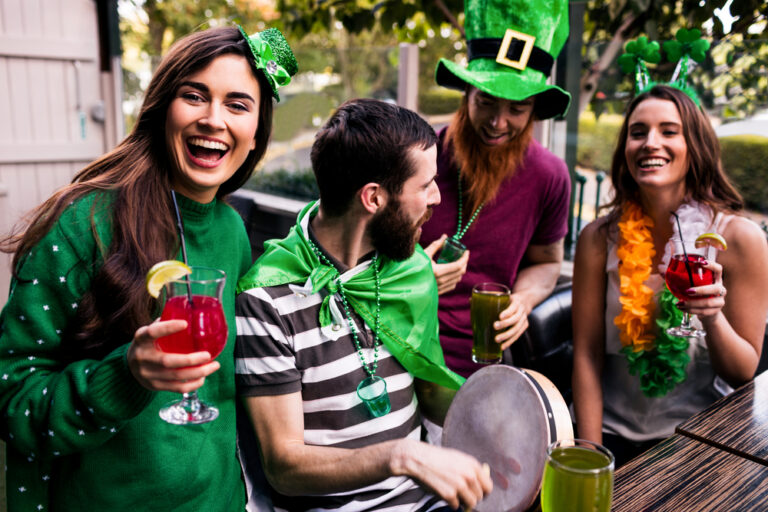 The month of March is here and the annual holiday known as St. Patrick's Day is approaching! Everyone's a little bit Irish during this festive day. Best known for kilts, bagpipes, shamrocks, and a truckload of green everywhere you look, St. Patrick's Day holds incredible cultural and religious significance for descendants of Irish heritage.
A Little History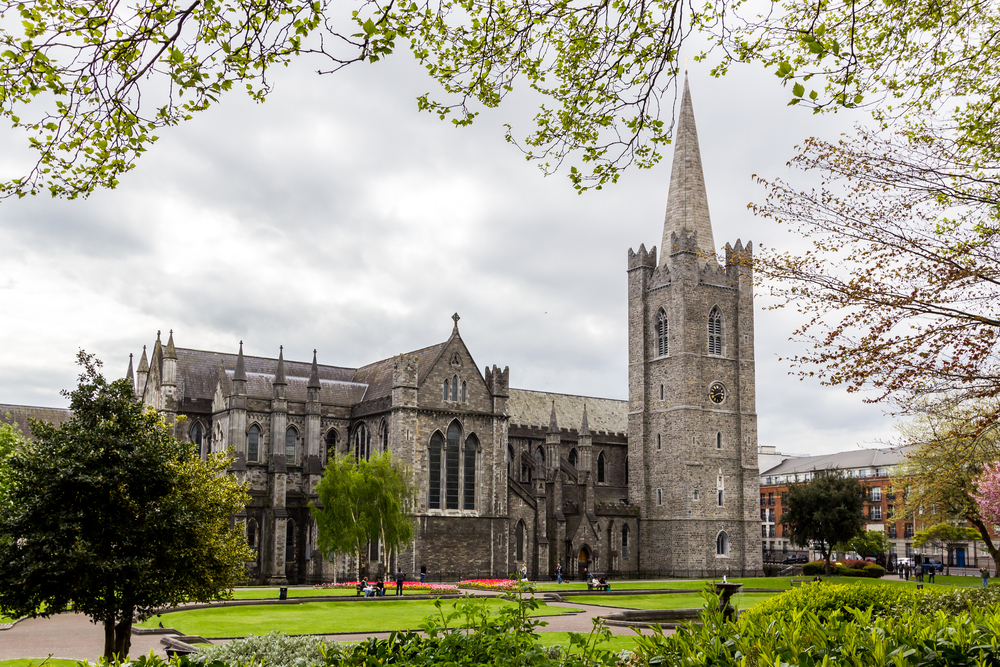 The original St. Patrick is the patron saint of Ireland, who was born in the fourth century in Roman Britain. At the age of 16, he was kidnapped and taken to Ireland as a slave, where he later escaped. He returned to Ireland in the year 432, intending to convert the Irish to Christianity. By the time of his death on March 17, 461 A.D., he established a significant number of monasteries, churches, and schools in Ireland.
Like many saints, legends surrounding his life and work followed suit, such as his talent in banishing snakes and his teachings of the Holy Trinity using a shamrock. Today, religious works inspired by St. Patrick have evolved from a simple shamrock to great measures like St. Patrick's Cathedral in Dublin, Ireland.
Irish descendants moved their traditions and beliefs across the ocean during several notable migration waves. The more recognized wave is the potato famine from 1845 to 1862, but St. Patrick's day has been celebrated in the U.S. long before then — nearly a century before the famine migration occurred.
In 1737, Boston held its first parade to celebrate St. Patrick, followed by New York in 1762. More recently, Chicago marked its celebration by coloring the river green, a tradition that has continued ever since.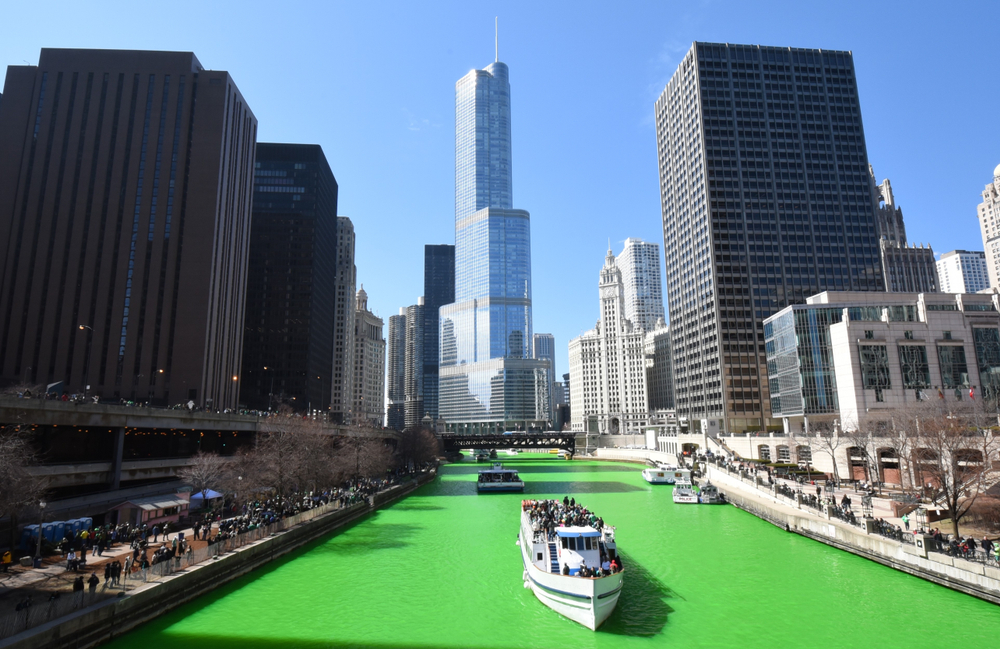 Sure, the big cities certainly know how to throw a big bash in honor of the pride of the Irish, but hidden pockets and communities don't shy away from getting down and going all green. They are notable hubs of Irish history and culture in their own right, and they love to celebrate that fact. This year try a more low-key place to go for St. Patrick's Day.
Great Cities to Celebrate
Here are a few places that offer a fantastic opportunity to get your fill of Irish history and culture, green beer, corned beef, and cabbage. And once you've found the perfect rental, you can rest assured that no matter where you go to get your St. Paddy's Day fix, when it's time to unwind, you will be warm and cozy.
Providence, Rhode Island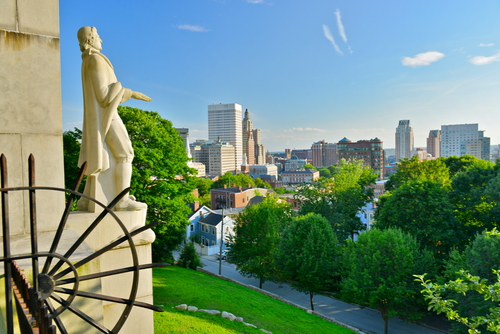 Providence invites visitors to its parade on March 19th, starting at Smith Street and Hilltop Avenue, ending at the Rhode Island State House. Visitors to Rhode Island looking for something sooner on the calendar can check out the Annual Newport Parade in nearby Newport. Taking place at 11 a.m. on March 12th, the parade gathers at Newport City Hall and promises pipe bands, fife and drum corps, and marching bands.
Where to Stay in Providence
Providence is a very walkable city, so you won't have a problem getting around no matter where you stay. If corned beef and cabbage is your jam, you have to check out Federal Hill. To be in the center of the action, try to stay downtown. The Providence Biltmore is also a historic hotel located in this area.
Feel like Providence is more your speed? There's a rental waiting for you there!
Worcester, Massachusetts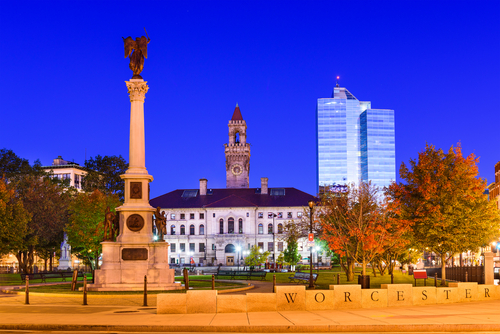 Both Worcester, Massachusetts, and Providence, Rhode Island celebrate St. Patrick's Day right. Despite being almost 40 miles away from each other, these two New England towns share a famous landmark and rich position in Irish-American history courtesy of the now-defunct Blackstone Canal. The structure was built over the early 1820s and created a waterway between Providence and Worcester. In-kind, Irish immigrants answered the call to come and work on the canal, setting up their communities and residences near the worksites. The canal closed in 1848, but by then, the Irish population was well established, and many residents had moved on to other infrastructure projects, including the Providence and Worcester railroad.
This year, Worcester, Massachusetts, will celebrate St. Patrick with events that include its parade, taking place on March 13th from 11 a.m. to 3 p.m., starting on Park Avenue. The parade will feature floats, clowns, color guards, healthcare workers, and elected officials, to name a few. The fitness crowd can check out the Guinness Celtic 5K starting at 11 a.m. sharp. Revelers looking to get their fill of libations can expect plenty of watering holes to fit the bill after the race and the parade.
Where to Stay in Worcester
To get the authentic Irish experience in Worcester you have to stay in the canal district. Started by the Irish community that built the aforementioned Blackstone canal, this area has evolved into a bustling cultural hub with great nightlife. For all the whiskey fans out there try Whiskey on Water, a nightclub with over 300 whiskeys on the menu.
The Crown Hill area is home to the majority of Worcester's historical sights. Stay here and get a taste of Massachusetts' storied past.
Newport, RI is a great place to stay for history buffs and beach lovers alike. Considered America's first vacation destination, this charming town was a haven for the Gilded Age's most wealthy and powerful elites. Look for accommodations downtown near Thames street and you'll be right next to the parade route as well as amazing eateries like The Brick Alley Pub.
Buffalo, New York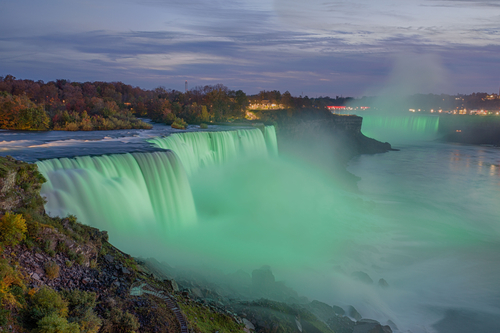 Many towns along the country's waterways have early American industry bragging rights, but few have the same bragging rights as Buffalo, New York. Although it's closer to Detroit than it is to New York City by at least two hours, Buffalo has the distinction of being along the pathway to Niagara Falls, Ontario (or New York if you prefer). Irish settlers moved to Buffalo in a massive influx from the early 1800s until the end of that century. Most settled near the water and worked as unskilled laborers in the industrial labor du jour in the area.
This year, on March 20th, the Old First Ward — one of the first regions settled by the Irish — will host the "Old Neighborhood St. Patrick's Day Parade" complete with an afterparty at the Valley Community Center, which promises live music, food, and drinks. The following day, a parade on Delaware Avenue at 2 p.m. promises to celebrate the religious, civic, and patriotic aspects of being an Irish American. Ready to warm up? The Buffalo Irish Center is a great place to go and learn more about the rich history and culture in the region.
Where to Stay in Buffalo
Finding a place to stay near the old 1st ward is a must if you're planning to experience the old neighborhood parade. The Marriott at the Harbor Center will get you close to that area and comes with a beautiful lake view to boot.
Staying closer to Allentown offers proximity to Buffalo's Victorian buildings if that's your kind of thing.
Pittsburgh, Pennsylvania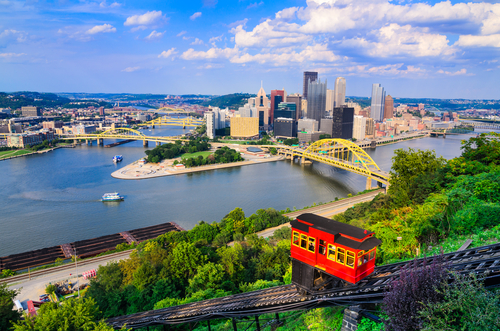 The Steel City loves its Irish, and it shows. Irish began moving to the area in the mid-1800s, and starting in 1869, it has thrown a blowout bash in honor of the Irish courtesy of its parade. So beloved is this event that it has grown into the second-largest St. Patrick's Day parade in the country. Participants swelled to 25,000 recently, all of whom marched through the city with pride.
The St. Patrick's Day parade in downtown Pittsburgh takes place this year on March 12th from 10 a.m. to 1 p.m., but Pittsburgh isn't just going to throw a simple show and send everyone home. Plenty of pub crawls are planned for the course of the entire weekend afterward. So be sure and reserve some energy for them as well so that you can enjoy multiple days of celebratory fun during your holiday stay.
One of the more revered celebrities at the parade is Punxsutawney Phil. The famous marmot is seen every groundhogs day. If you want to learn more about this little guy and the town where he resides, check out our Punxsutawney guide!
Where to Stay in Pittsburgh
To stay as close to the parade route as possible, look for spots downtown. The parade cuts right through Grant Street so anywhere near that road is ideal. Downtown is densely packed with things to do so this is a good place to go for St. Patrick's day and the 364 other days in the year.
The North Shore, just across the river from downtown, offers a slightly cheaper option not too far away from the festivities.
Boise, Idaho
While we already know that plenty of Irish settled in east coast communities, what is less chronicled and equally important is the migration further west that so many Irish partook in. Despite being known for mountains and potatoes, Idaho invited newcomers to the nation to head west and seek their fortunes working in its many mines.
Over St. Patrick's Day weekend this year, Boise invites locals and guests to celebrate by participating in one of two runs. Families can head over to the Idaho State Museum where their children can try their hand at mining like those Irish ancestors did courtesy of a hands-on gold mining activity. Anyone over 21 has incredible options available to them as well, including a pub crawl, and Butte in Boise, a festival with food, drinks, and dancing.
Where to Stay in Boise
Like most other cities, Boise's downtown has the most options for St. Patrick's Day travelers. As the most walkable part of the city, you won't have to worry about designated drivers if you partake in some adult beverages.
A more romantic option is Garden City. Still close to downtown, this area shows off Boise's more nature-focused charms.
St. Paddy's Fun Awaits!
Celebrating St. Patrick's day in the United States can bring out the Irish in all of us. You just have to know where to go for the authentic experience. No matter what city you choose, follow this guide and you'll be feeling the luck of the Irish in no time.