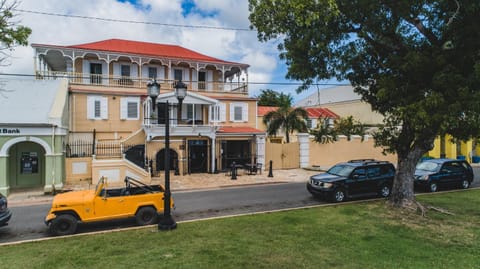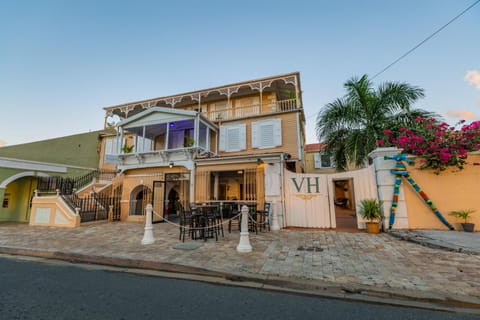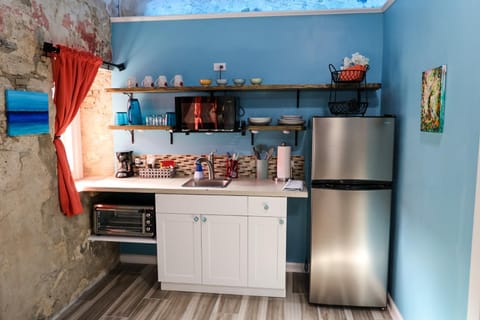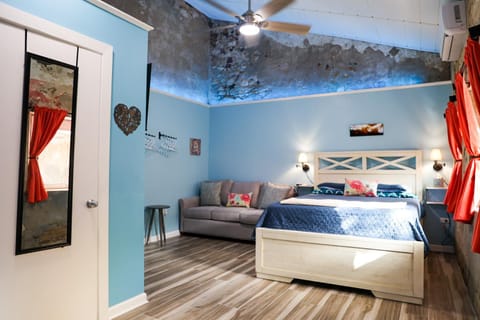 ---
Reasons to book
Includes essentials
Garden, Pool, Pets allowed and more
Book with confidence
We partner with the top travel sites so you know you're getting a great deal on the perfect rental
---
About this hotel
Located in
Frederiksted
, this charming room in hotel for $368 per night is a fantastic choice for your next break. Victoria House has a garden, terrace, a restaurant and bar in Frederiksted. Some rooms at the property have a patio with a sea view.
Amenities
Pool
Air conditioner
Pets allowed
Kitchen / Kitchenette
Internet / Wifi
Smoking allowed
Laundry
Balcony / Patio
TV
Wheelchair accessible
Beachfront / Waterfront
Gym / Fitness Center
Garden
---
Reasons to book
Includes essentials
Garden, Pool, Pets allowed and more
Book with confidence
We partner with the top travel sites so you know you're getting a great deal on the perfect rental
---
Reviews
4.5 / 5

"Excellent"

(35 Reviews)
100% verified reviews
The staff was incredible. The location was amazing for food and snorkeling.
Jul 2023
Very unique property. One of the oldest buildings in Frederiksted.
Can't say that there was anything not to like.
perfect for a staycation when you need a weekend of a/c
Jun 2023
a/c was cold , check in was easy and the local artwork in the room was awesome
Nice and pleasant. Real close to all points of interest in the area.
May 2023
No breakfast was served but location made it easy to find a place that did.
What could have been better is the bar could have stayed open a little longer.
Awesome stay and hope to return soon
Apr 2023
We had an awesome stay at the VH. The location is amazing and very close to restaurants and shops. The manager Brian was extremely helpful eager to assist with any situation. We will definitely stay at VH when we return to St Croix.
Lol, the rooster crowing at 3:00 am was interesting.😂
Center of the city and was able to walk to the beach and to local dining and pubs.
Early morning rooster but even it added to the local charm.
so happy to see Victoria House open. good luck
Mar 2023
Morning peacefulness of Fredericksted and sunsets
Roosters starting at 3am and chickens roaming about
Quiet and peaceful, excellent room, excellent housekeeping, accommodating manager.
Mar 2023
On the quiet west end of the island, and good roads connecting to many of the attractions. Hotel is across from a park on the water with great views, and on the street with much of the shopping and places to eat either on that street or King Street immediately behind it. Restaurant next door particularly good, always fquite busy, but quick friendly service indoors or out.
Well, a beach maybe :-) but there are great ones nearby within possible walking distance for two of them. On Saturday and on Saturday from 10 to 4 the two mile long beach at the Sandy Point National Wildlife Refuge is open from around September to April.
Great suite on the ground level with great customer service.
Feb 2023
Chaney Suite is a ground-level suite with kitchen, bedroom, and bathroom. No stairs needed to access the room. Walk out of the courtyard straight to the pier and the ocean. Near shops and restaurants. Fantastic customer service in directing us to contact booking.com customer service to obtain a ground-level room. Also, they arranged a Noon checkin (instead of 3pm) and a Noon checkout (instead of 11am).
cannot wait to go back.
Feb 2023
great location. charm of old with being clean and new.
we had a front room. fabulous view. a little noise but we didn't us the AC. it was really ok.
Lovely accommodations.
Jan 2023
nicely appointed, clean and comfortable rooms.
The noise was crazy. There are no glass on the windows, so you hear every single thing from roosters crowing all night to people talking across the street and it sounds like they're almost in your room.
Great room, overlooking the ocean.
Noise at night. Roosters and people
This Inn is good for a quick overnight stay in Frederiksted for would like to stay in Fredrick to enjoy the beautiful be
Nov 2022
The king size bed was so comfortable. The location was walking distance to the pier and restaurants and the gate was secured.
The Restaurant was closed down and mosquito. Make sure your bring repellent.
Great place to stay
Oct 2022
nothing everything was right and the location was perfect not to far from water and food.
I liked the location, the feeling of security, the cleaning of the room everyday and comfortable.
I wished that the bottled water was replenished everyday.
Amazing view (Sea turtles)
Aug 2022
I loved everything about the Victoria House!! Great location, clean, comfortable, great view and amazing staff!! We checked in before even stepping off the plane. Communication was through text which I was a little worried about, but all my worries went away quickly because each and every time I received a response in a very timely fashion. They also provide you with everything you need in the kitchen except for the food and seasonings of course. VH is located right in front of the pier which was the most amazing spot for snorkeling and diving! Kevin the owner and Brian the GM were the nicest people we have come across. Always greeting us with a smile. Kevin gave us ideas about things to do on the island and even gave us a ride to Rainbow Beach to Jet ski for my birthday!! (Which was one of the best highlights of our vacation) The Sunday brunch at 7 strand restaurant right down stairs with chief KiKi was so delicious that we're still talking about it today. We came back to a very clean room that smelled great everyday. Everyone we encountered at VH helped to make our Birthday vacation amazing!! I can't thank you all enough for hosting us. We're already planning our next vacation here, with family this time! We truly love you all! Until next time VH 💕
We had a small mishap but it was taken care of very quickly. And everything was smooth from there. We loved everything!
I loved the stay and would go again.
Jun 2022
It was walking distance from shops, bank, bar, restaurants, fishing pier, and has nice views.
No elevator, it's an older style home, nice stairs, just bad on the old knees.
Overall, good stay with a nice view
May 2022
The location is nice and near shops and restaurants. Room was spacious and clean.
Staff prefers texting, hard to reach by phone.
A wonderful time soaking up sun and snorkeling + diving in St. Croix. Victory house made it easy
Dec 2021
Location can't be beat. Great deck. Walking distance to most everything
Noise from local bars was pretty loud some nights but ear plugs kept it at bay.
Nice hotel just dont expect to sleep in peace.
Dec 2021
Great location if you want to Scuba Dive. Neat and clean.
Loud, very loud. Historic ordnance does not allow actual glass windows to be installed so you have all the noise from the street in your room. We had a loud group of locals all smoked up and car stereos blasting until 2:30 am. Not much the hotel can do about all that, shame to see someone invest so much into a property only to have something like windows and dope ruin it. It is the Islands though... so it is what it is.
I can not wait to visit again.
Nov 2021
Spent some time at Victoria House and I was beyond pleased with the service. The room was perfect just like the pictures, clean, quiet and very spacious. The area felt safe and my stay made me feel like I was at home. Definitely worth 10 stars!
Likes the location and it's uniqueness. Property manager was great at responding, checking in and making sure all was well.
Beds not comfortable and shower was not hot. Tv was awkward position to try and watch.
FAQs
How much does this hotel cost compared to others in Frederiksted?

The average price for a rental in Frederiksted is $235 per night. This rental is $133 above the average.
Is parking included with this hotel?

Parking is not specified as an available amenity at Victoria House. For more information, we encourage you to contact the property about where to park.
Is there a pool at this hotel?

Yes, a swimming pool is available for use at Victoria House. Enjoy the water!
Is Victoria House pet friendly?

Yes! This hotel is pet-friendly. For more information, we recommend contacting the booking provider about animal policies.
What amenities are available at Victoria House?

We found 13 amenities for this rental. This includes pool, air conditioner, pets allowed, kitchen / kitchenette, and internet / wifi.