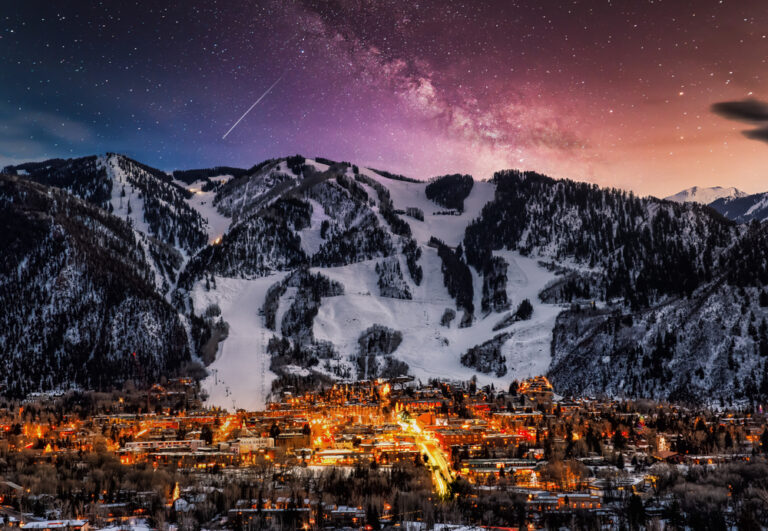 The VacationRenter team is no stranger to planning ski trips around the world. To save you some headache on your next, or upcoming, ski vacation in Colorado, check out our industry pro tips and secrets for hitting the powder in the Rocky Mountains.
Tip 1: Plan Early to Save Money
Before we even start on where to go, we recommend approaching this ski season trip with the mindset of planning early. The best ski-in ski-out cabins and mountain condos in Colorado get booked up fast. Skiing on the I-70 corridor through Colorado is some of the most popular in the country. So if there is a particular weekend this winter that you want to hit the slopes, it will be beneficial to start your planning at least six months in advance. However, if you are a storm chaser seeking the biggest storms at the best resorts, then you can hold off a bit longer for booking, but research into the winter's weather patterns should begin now.
Tip 2: Find the Best Ski Resort in Colorado
If you are coming from out of state and have never visited Colorado before, picking the right area can be hard. With so many epic mountain ranges dotting the state, one can easily get overwhelmed with trying to go to the perfect mountain to get the right conditions. Additional difficulty comes from what you are looking to accomplish: deep slalom turns on fresh corduroy throughout the day, as many laps as your legs can handle, long open laps, glade skiing, powder skiing, big mountain skiing, ski lessons — the list goes on. So with this in mind, check out what we consider the eight best ski resorts in Colorado.
Terminology
But first, let's go over some of the terminology that will pop up in this article:
I-70 Corridor: Interstate 70 crosses right through the center of the state allowing relatively easy access to over ten legendary mountains across the state
Vail Resorts: The parent company of Vail Mountain owns 41 ski resorts around the world, with five alone in Colorado. The best part? All of them can be accessed with the Epic Pass.
Ikon Pass: The Ikon Pass is a competitor to the Epic Pass giving pass holders access to nine mountains around Colorado.
Airports to fly into for skiing: Denver International Airport (DIA); Aspen Airport; Telluride Airport; Eagle Vail Airport; Steamboat Springs
Family-Friendly Skiing: This mountain provides a greater mix of terrain that can give your teenager a great time, while also having some easier runs for your little guys. The ski lessons at family-friendly resorts are generally higher quality if you are looking to get the right guidance for yourself or your family.
1. Keystone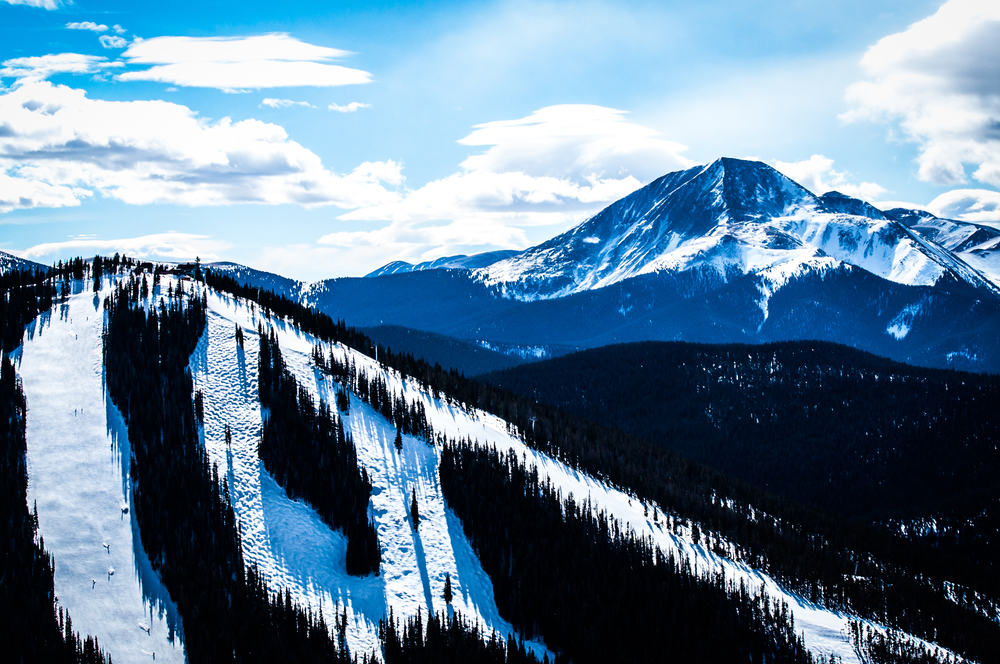 Part of Vail Resorts, and one of the closest Epic Pass locations to Denver at just around two hours from the capital — not including unforeseen traffic — Keystone is made up of three peaks, five back bowls, and over 3,000 expansive acres. Eager skiers can easily catch a flight to DIA and find group shuttle vans or rental cars to whisk you up over the continental divide.
Primarily known to locals as one of the best ski resorts for families and beginners, Keystone Mountain also offers one of the biggest terrain parks in Colorado. Single-day lift tickets cost around $120 a day. If you are planning to ski for more than that, we recommend getting a multi-day pass or one of the local Epic Passes, as it can bring your cost per day down significantly.
Reasons to Visit Keystone:
You're skiing with family
You're looking for lodging to be very close to the mountain
You're interested in practicing your cork 720s
You want quick access to a lot of a mountain with well-organized ski lifts and gondolas
2. Breckenridge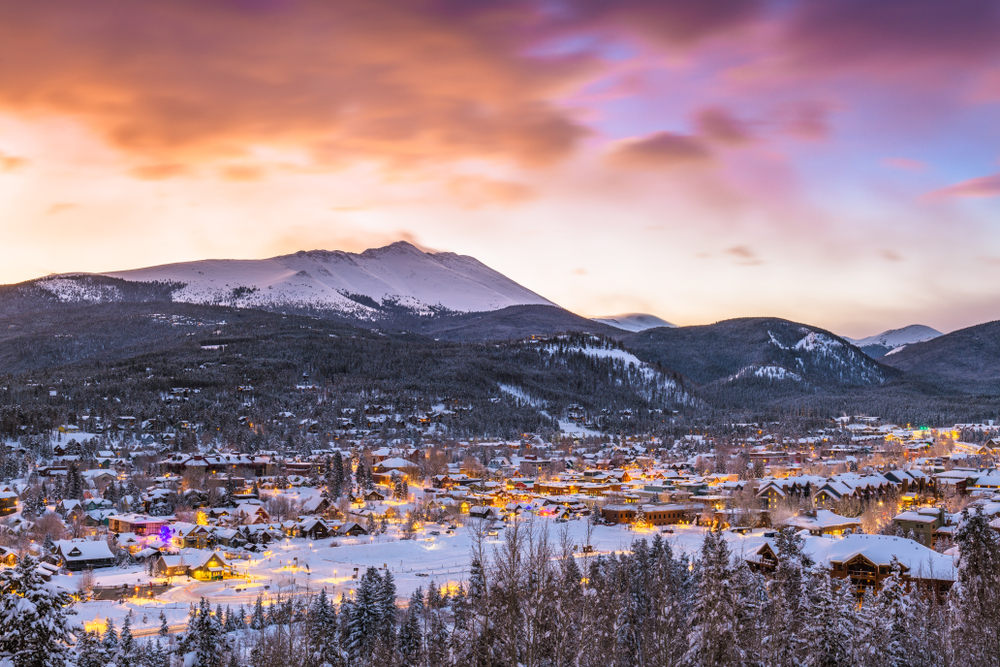 Pretty much right next door to Keystone on the other side of the valley and also around two hours from Denver is world-famous Breckenridge. As another mountain in the Epic Pass family, you can see both Keystone and Breckenridge on the same weekend. With a seemingly endless supply of snow in the winter, this mountain range creates a ski paradise.
Due to the high altitude of this mountain town, the season typically lasts from November deep into April. Thanks to a longer season there are often better deals on lift passes later in the season. A longer snow season also brings a more localized community. The nightlife scene in Breckenridge is very well known. Visitors can ski all day and go out on the town for great food, drink, and live music at night.
The town of Breckenridge is a thriving mountain community, and therefore attracts travelers coming for more than just the slopes. Because of this, lodging might be a bit more expensive than Keystone, or other smaller base villages around Colorado.
Reasons to Visit Breckenridge:
Like Keystone, Breck is great for families looking to utilize world-class ski instructors and varied mountainous terrain.
A famous terrain park that produces Olympic and X-games athletes.
If you're looking to ride the highest ski lift in North America: The Imperial Express Superchair takes skiers and snowboarders to 12,840 feet above sea level.
Single-day lift tickets are a bit more expensive than Keystone, coming in at around $150 a day, so we recommend getting an Epic Pass or multi-day in advance so you can enjoy more skiing and riding.
3. Aspen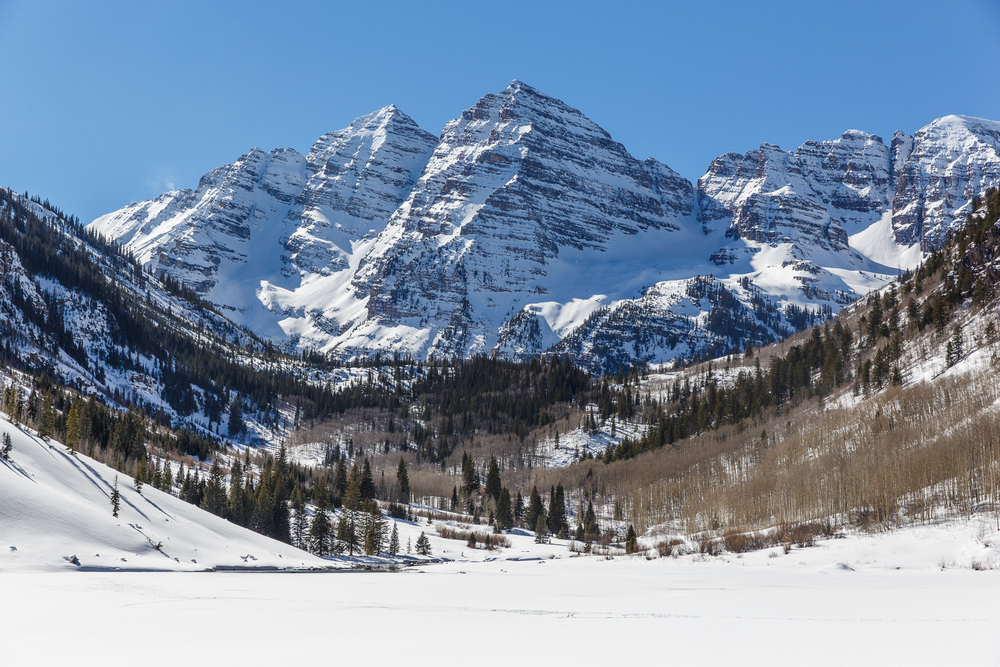 With a local airport, getting into Aspen doesn't require travelers to make the four-plus hour drive from DIA. Instead, they can simply transfer to a quick 45-minute flight over the mountains. However, if a road trip is up your alley, the drive across the state is absolutely magnificent. In the winter, you can only go across the I-70 corridor, which brings you through jaw-dropping Glenwood Canyon. But in the summer, and we recommend making the trek to Aspen in the summer, you can take Independence Pass — which could be a destination unto itself.
While known the world over for being on the more expensive side, the skiing and lifestyle of Aspen is 100% worth it. No matter if you are just finding your ski legs, or if you want to have 15 feet of air under your seasoned ski legs, the mountains of Aspen will provide.
The world-renowned Aspen Snowmass offers four mountains and is home to some of the best snow in the USA. Patrons can purchase a One Pass that works for all four mountains: Aspen Mountain, Aspen Highland, Snowmass, and Buttermilk.
Reasons to Visit Aspen:
If aprés skiing is one of your priorities
If world-class meals are what you're looking for
If emptier trails are a requirement, then Aspen is the best ski resort in Colorado for you.
4. Arapahoe Basin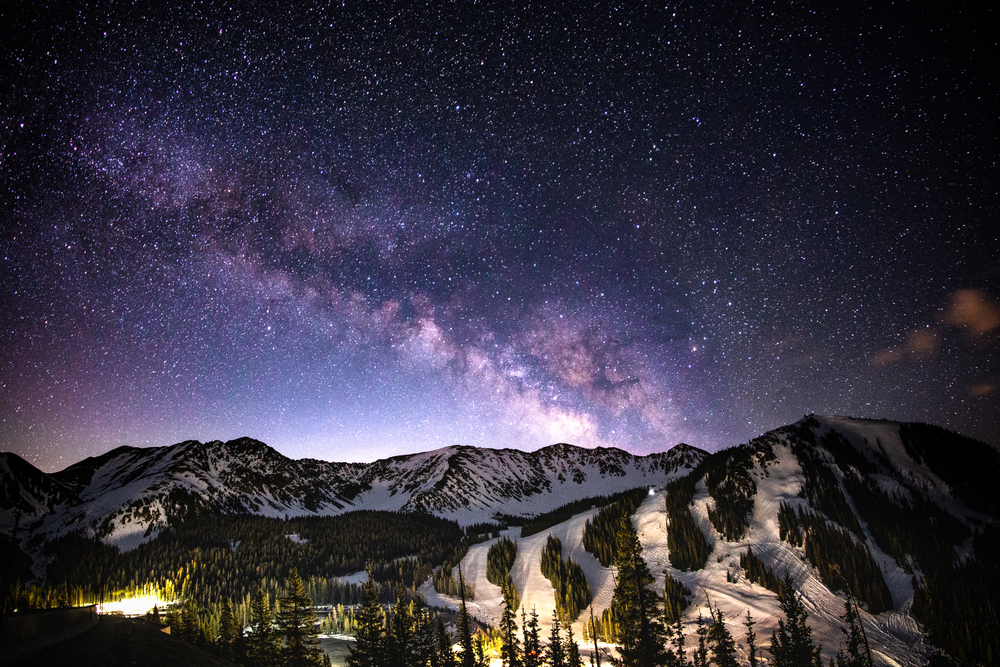 Part of the Ikon Pass group and one of the earliest mountains to open every year, Arapahoe Basin is only an hour west of Denver and five miles east of Keystone, making it easily accessible for most visitors. With a simple lodge, over 1,400 acres of trails, and nine lifts, A-Basin harkens back to an earlier time. People compare this mountain's overall vibe to the Alps, as if it's been lifted straight from the European continent, flown across the Atlantic Ocean and transplanted in the Rockies.
Reasons to Visit Arapahoe Basin:
The longest ski and ride season in Colorado from October to June. It's not unusual to enjoy A-Basin on the 4th of July!
It boasts some of the state's steepest in-bounds terrain: Advanced skiers and riders will want to check out The Spine and the 400-acre, south-facing Montezuma Bowl.
il Rifugio, a European bistro at 12,500 feet, is the highest restaurant in North America.
5. Copper Mountain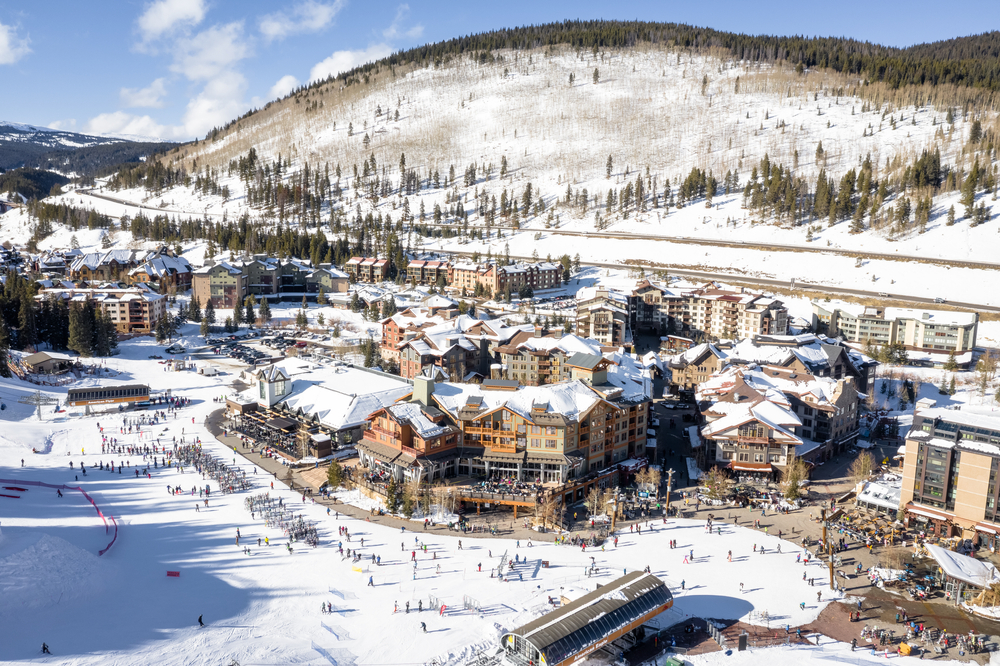 The biggest Ikon Pass-accessible mountain within three hours of Denver, Copper Mountain offers a ton of things to do and places to stay. Just short of 2,500 acres feature 150 trails, five bowls, three peaks, and 25 lifts, offering great terrain for all skill levels. Skiers and riders can stay in Frisco, Silverthorne, or in a condo in the village. This area is also home to the gold-medal-winning Olympian and riding phenom Red Gerard.
Reasons to Visit Copper Mountain:
Naturally divided terrain provides plenty of places to carve your own line.
Other outdoor activities include ice skating on West Lake, one of the longest alpine coasters in North America in the Rocky Mountain Coaster, plus tubing, sledding, and snowbiking. They even have a snow maze!
6. Steamboat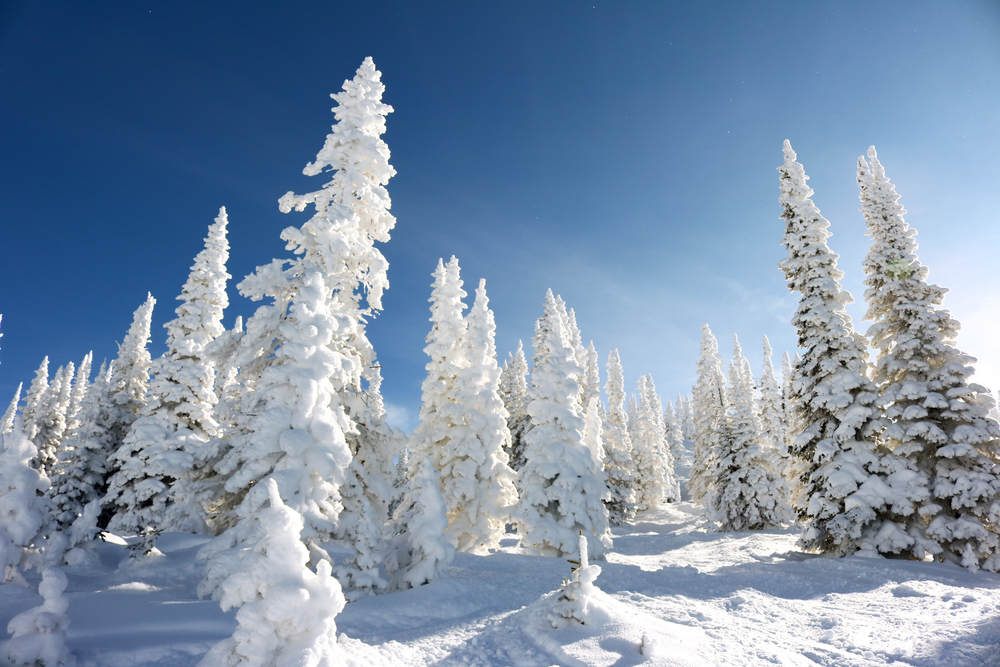 Steamboat is actually a complete mountain range, consisting of Mount Werner, plus Sunshine, Storm, Thunderhead, Pioneer, and Christie Peaks — and it's on the Ikon Pass. A three-hour drive from Denver, if arriving by car, you'll take I-70 west through the Eisenhower Tunnel to the Silverthorne exit, go north on Colorado Highway 9 to the town of Kremmling then west on US 40 over Rabbit Ears Pass. While it might be more difficult to get to, especially after a big snowfall, you can transfer from DIA to Hayden Airport, which is conveniently located only minutes away from the mountain.
Reasons to Visit Steamboat:
The entire range has 17 lifts, 170 named trails, and nearly 3,000 acres of ridable pow-pow.
Love getting big air? Then you'll want to check out the aptly named Mavericks Superpipe, a 450-foot-long, 56-foot wide halfpipe with 18-foot walls.
Its longest run, fittingly called "Why Not," is a laidback lounger at over three miles long.
7. Telluride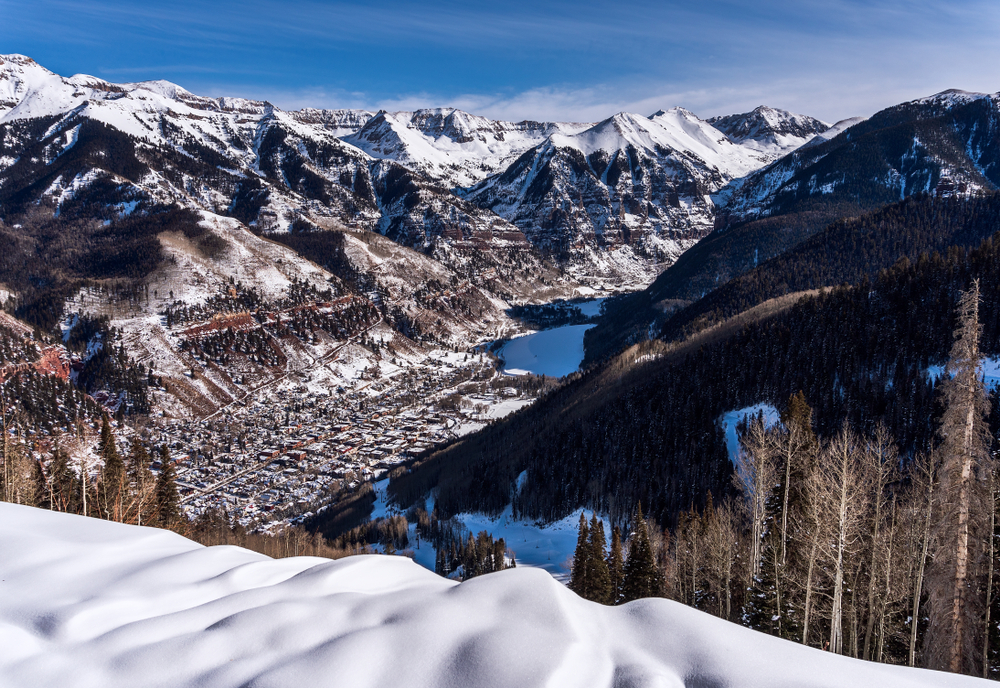 Deep in southwest Colorado, Telluride is unfortunately not on a pass, but this beautiful historic mining town makes up for it by offering extraordinary views of the surrounding 14,000-foot peaks. People come from far and wide to stay in a vacation rental in Telluride, or in one of the condos in Mountain Village, as it's usually ranked near the top of North America's ski resorts. You'll be awed by all there is to do packed into an eight-by-12 block town, with a thriving arts scene, spas, and Victorian-era homes.
Reasons to Visit Telluride:
Incredible skiing is not for the faint of heart, with hundreds of miles of pristine backcountry.
But it also has something for the beginners and intermediates too, with over half of all trails catering to these populations.
There are a ton of family-friendly activities to explore, including snowmobiling, dog sledding, riding fat bikes, taking a horse or sleigh through snow, ice skating, ice climbing, sledding, snowshoeing, winter fly fishing, or just soaking in a hot spring.
8. Crested Butte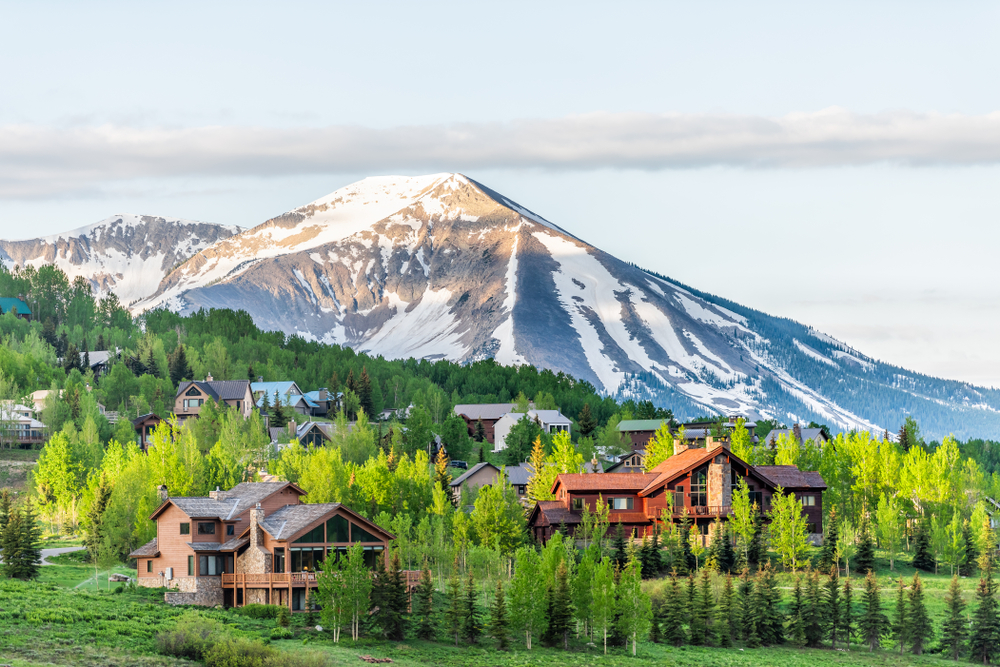 Typically referred to as a hidden gem and one of the last great ski towns in Colorado, Crested Butte produces easy converts after just one trip. Most of the shops, restaurants, and bars can be found in original, mining-era buildings and are owned and operated by locals — creating a nice, local community that's a big part of its overall appeal. Even though it's a ways from the state's I-70 ski resorts, Crested Butte is within striking distance of Gunnison Regional Airport and Montrose Regional Airport. This mountain is also on the Epic Pass, and if you go, you'll be rewarded for your efforts by historically less crowded runs and lines.
Reasons to Visit Crested Butte:
Home to the steepest run in North America: "Rambo" which slopes to 55 degrees!
Often regarded as the best ski mountain in Colorado, with something for everyone.
Tip 3: Understand the Pros & Cons of Renting Gear vs. Bringing It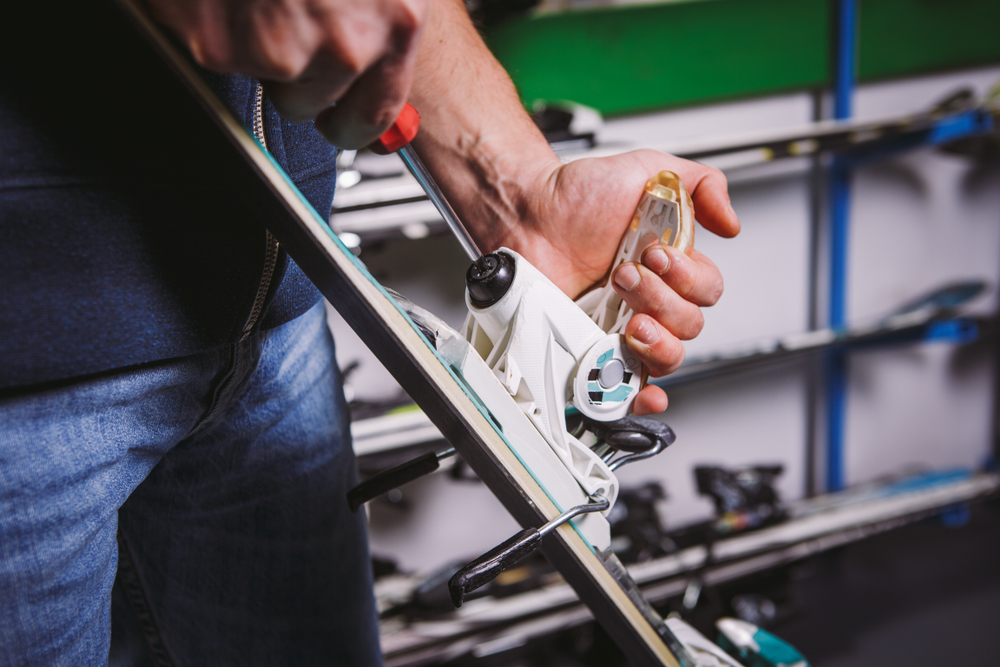 This is a big decision, so choose wisely. Bringing your own gear is ideal for many reasons: you're used to it, you'd like to get your money's worth, and it's likely better quality than a ski resort rental. Yes, flying with gear is a huge hassle, checking it on a plane is a big cost, and it's no fun walking through the airport with your luggage and ski equipment.
The truth is, it's up to you. Renting gear is pretty easy, not too expensive, and the gear is usually pretty good quality. Just make sure to account for costs, time, and effort. Meaning – weigh the costs of checking your equipment against the costs of renting.
While checking gear may be more expensive, you should account for the time it takes you to head over to a rental location and how long it takes to try on the right size. You are likely planning a special vacation and spending the extra time at a rental place is an extra chore that can be avoided.
A pro tip for getting the best of both worlds if you already own ski boots or snowboard boots is to simply bring those, save the hassle of a big ski bag, and head to a pro shop to select some demo skis. These are much higher quality rentals and are therefore going to give you a better experience than basic ski rentals.
Tip 4: Acclimate to the Elevation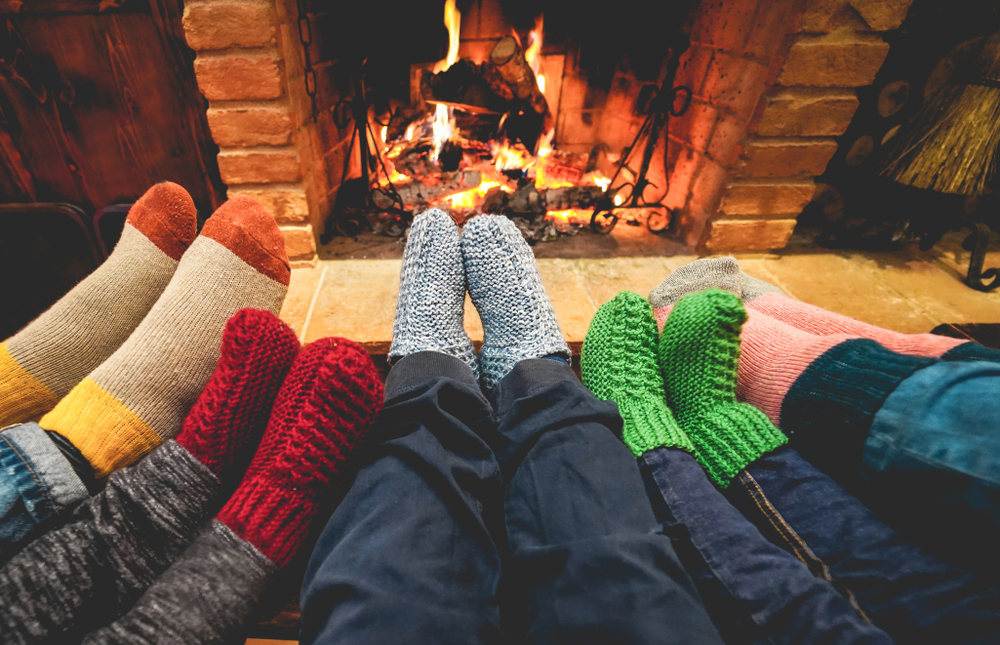 It's recommended to give yourself a day to acclimate to the higher elevation before heading out to the mountains. Use that first day to take in the view of the snow-topped mountains, get unpacked and charge your internal batteries for the rest of the vacation.
We know the idea of taking a spontaneous Friday off, heading on a quick flight to CO, then being back for work on Monday sounds great, but not accounting for elevation change can be pretty harsh on your body. Play it safe and plan wisely with this information. A ski trip is no half-measure, make the most of it!
Tip 5: Stock Your Ski Rental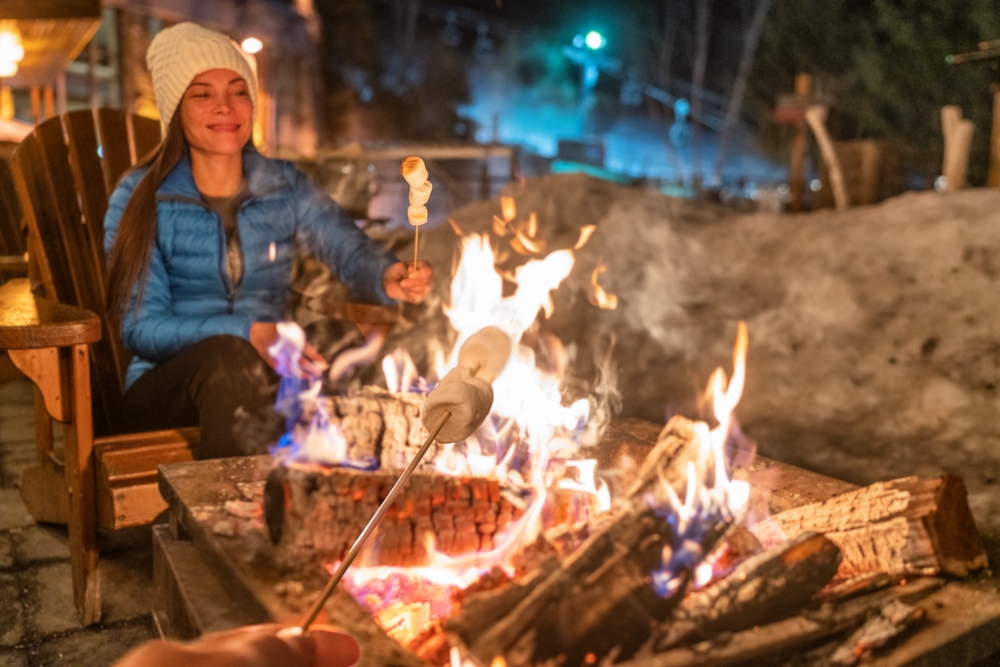 Many Colorado ski rentals have full kitchens, take advantage of this! Go ahead and stock the fridge and the cabinets with plenty of food. Skiing is exhausting, or at least it should be in our eyes, so having food on hand will make the end of the day more relaxing. Especially since ski resorts are notorious for exceptionally expensive food. Make sure to stock up with lots of water for hydrating. The higher altitude can cause dehydration, so stay ahead of it by hydrating early.
Add some wine and beer if that suits your crowd. You can all rehash the day's events with a libation or two. Especially since many regard Apres Ski as the best part of skiing. Just keep in mind that higher elevations can increase the effects of alcohol.
Bonus Tip: Don't forget the firewood if your rental has a fireplace! Nothing says relaxation like burning a fire in a wood-burning fireplace or outdoor fire pit. If your vacation rental offers this, and many do, make sure there's a stack of wood ready to use. Oftentimes, the owners can have a supply delivered before your arrival if it isn't already there. Have a lighter on hand. Sometimes it's the little things that get the job done.
Tip 6: Hit the Slopes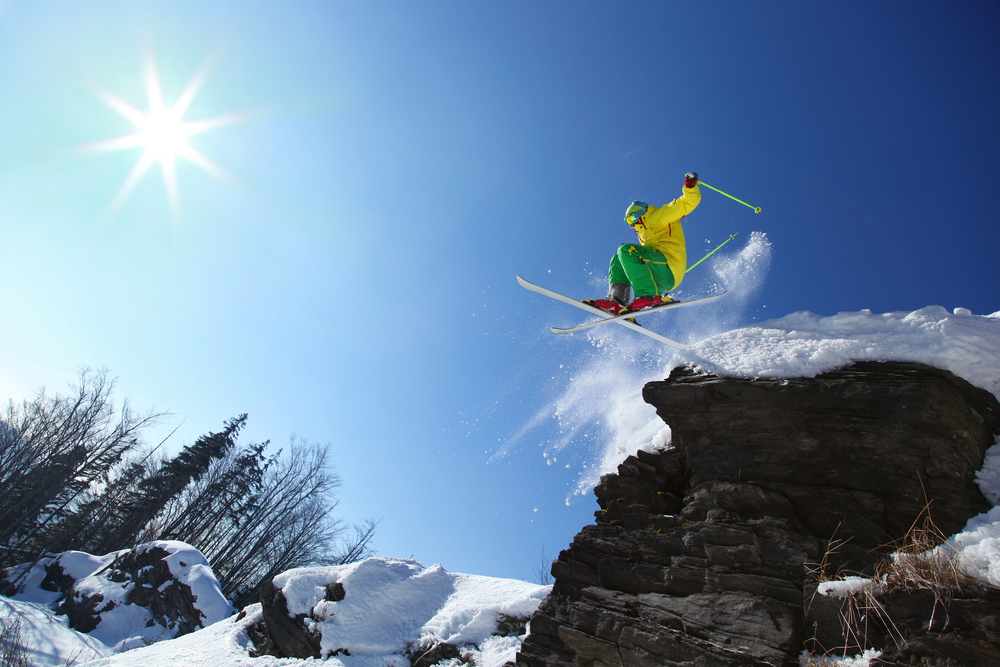 Your next ski adventure awaits.