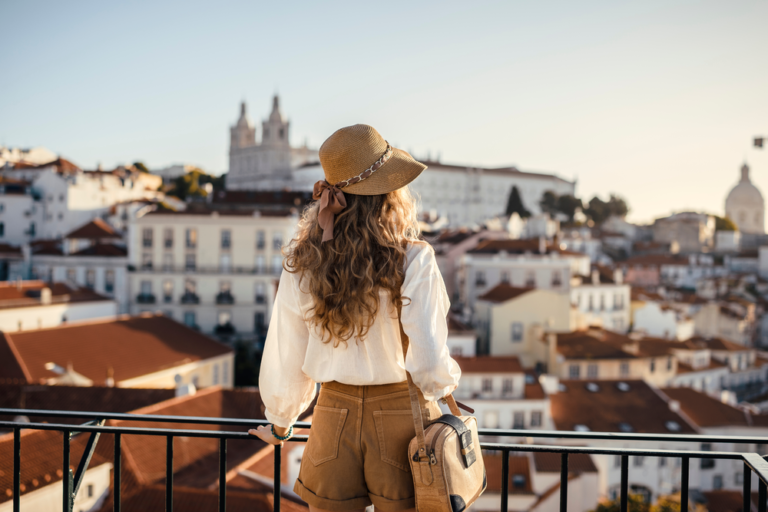 Solo travel is a freeing experience. It combines the joy of discovering a new destination with the freedom to set your own schedule. With so many amazing experiences to be had, women are increasingly traveling solo. And while 73% of women traveling solo worry about their safety, according to a 2020 Solo Female Travel Survey, many destinations welcome solo female travelers.
Key Points
With a little research and the right precautions, it's safe for women to travel alone.
The best travel destinations for solo female travelers have certain features in common.
Whether you're seeking breathtaking scenery, outdoor adventures, or history and culture, there's a destination to make your travel dreams come true.
This article will cover some of the top destinations for women traveling alone.
Is It Safe for Women to Travel Alone?
People often ask if it is safe for women to travel alone. The answer is "yes, but…" Yes, but be sure to research the place you'll visit and maintain a realistic perspective. While most people assume tourists in a foreign country are at risk of assault or robbery, you're realistically more at risk of a car crash in a foreign country.
There are several steps veteran travelers take to minimize risks. Writer and speaker Shannon O'Donnell left home to travel the world in 2008. She still lives and works all over the globe. In her blog, "A Little Adrift," she outlines travel tips for solo female travelers, which include:
Read travel advisories from the U.S. State Department. You'll see what the government considers to be the key dangers in a location.
Learn about the local customs of the place you'll visit. For example, you may need to alter how you interact with others in terms of eye contact and touching. Dress to blend in. For example, in a conservative country like Morocco, covering up your arms and legs respects the local norms.
Before departing, bookmark contact information for the American embassy in your destination.
Chat with local workers or servers to learn areas of a city to avoid.
Be aware of your surroundings and be careful with your belongings.
Take a walking tour of a new city. It's a great way to learn a lot about history, and you may make friends to meet for a meal during the trip. Trust your intuition if a person or situation makes you uncomfortable.
Carry a doorstop and safety whistle.
Spend money for safety. If it's late, take a cab and be sure to pay extra for accommodation in a better neighborhood.
Amazing Solo Female Traveler Destinations
What do the best destinations for solo female travelers have in common? According to a Solo Traveler Reader Survey, the best destinations for a first solo trip have these qualities in common:
It's a safe country with good gender equality.
There are popular tourist destinations. Countries with a strong tourism infrastructure have tour groups, day trips, and lodging available at all price levels.
There's a lot to do. It's easy to have a good travel experience in a city with great beaches, landmarks, good food, and great culture.
Everything is reasonably priced. Affordability is important because some travel packages charge extra for single travelers. It costs more when there's no companion to share the price.
Below are some of the top-rated destinations for women traveling alone. These cities are preferred because solo female travelers feel safe and are relatively free from harassment. Each destination has a wide range of activities and tours suitable for solo travelers. While not all are considered inexpensive destinations, they tend to have accommodations and activities at all price points.
Interlaken, Switzerland
Switzerland is often described as one of the safest European countries. Interlaken is a popular summer lakeside resort in central Switzerland. Located in a scenic valley between two lakes, Interlaken is a perfect base for excursions and to admire the region's natural beauty.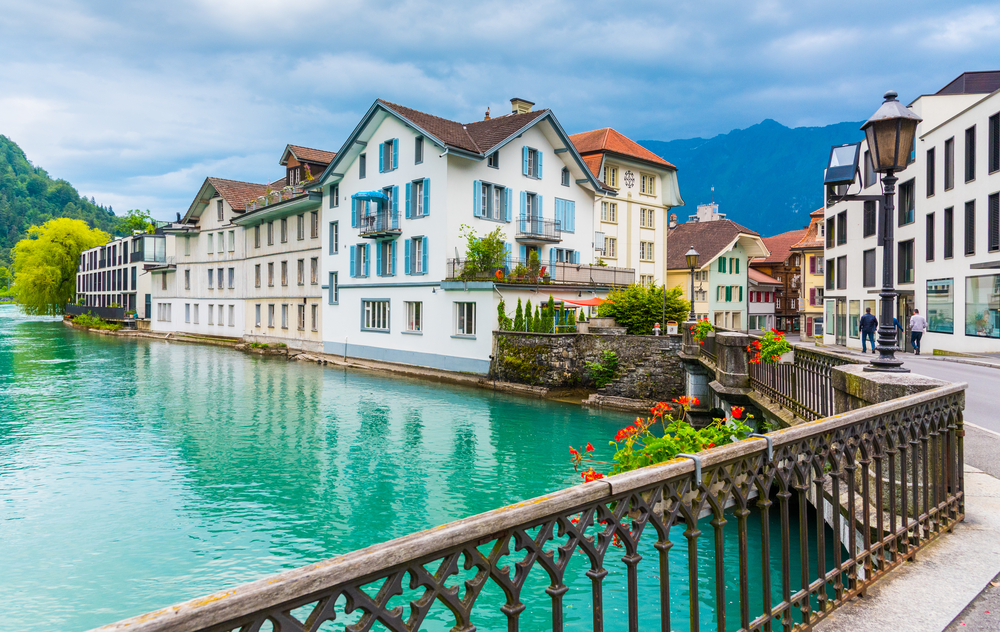 Solo female travelers can enjoy an endless variety of walks, climbs, and outdoor excursions. Enjoy a boat tour on Lake Thun or Lake Brienz. Hike the Harder Kulm loop trail for spectacular views of Interlaken and both lakes. Visitors to Interlaken can enjoy golf, tennis, and sailing. Or watch the hang gliders in Hohematte Park, a 35-acre park with stunning views of mountain peaks.
When you're ready to venture out further, take a bus to hiking trails, the St. Beatus Cave and Waterfalls, museums, and mountainside vistas.
Brisbane, Australia
English-speaking countries like Australia are desirable destinations for American solo female travelers — especially those who are less experienced. It's easier to get your bearings when there's no language barrier. The friendly locals in Brisbane will gladly help if you lose your way. Keep in mind that the seasons in Australia are the opposite of those in North America. Summer in Australia is from December to February.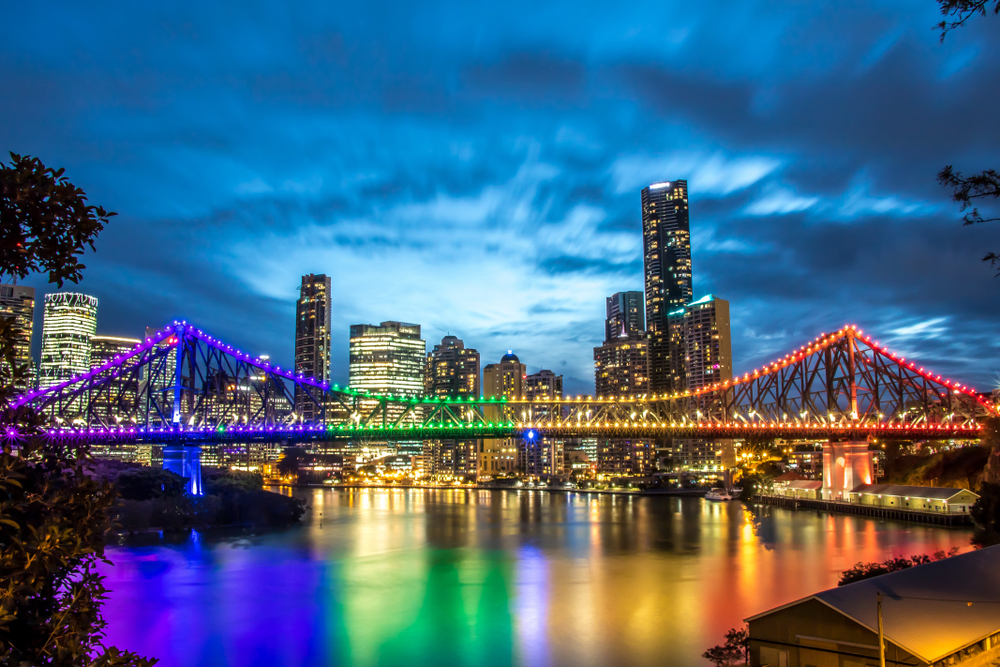 Brisbane is Australia's third-largest city. It offers a good mix of activities for day and night and is an easy day trip to Australia's most beautiful beaches. The city is small enough that you can walk to most places. Brisbane has scenic walking trails that connect various parts of the city. Rent a bike to explore more easily or buy a Go Card to use on buses, trains, ferries, and the tram. A train system connects most cities in Australia, but the cities are very far apart. For example, a trip from Sydney to Brisbane takes more than 14 hours.
Tokyo, Japan
Japan is one of the safest countries in the world, and there's typically no culture of catcalling in Japan. This is a refreshing change for solo female travelers from Western countries. There is also minimal crime, but women should remain vigilant on crowded trains.
Tokyo is the capital of Japan, offering a stunning blend of ancient culture and cutting-edge technology. Japan can be difficult for a first-time solo traveler to navigate, as the language and signage are different, and the culture can be unfamiliar.
Plan to embrace the crowds and bustle. Visit Shibuya Crossing, the world's busiest intersection, at rush hour. Take in the massive video screens while joining a wave of pedestrians.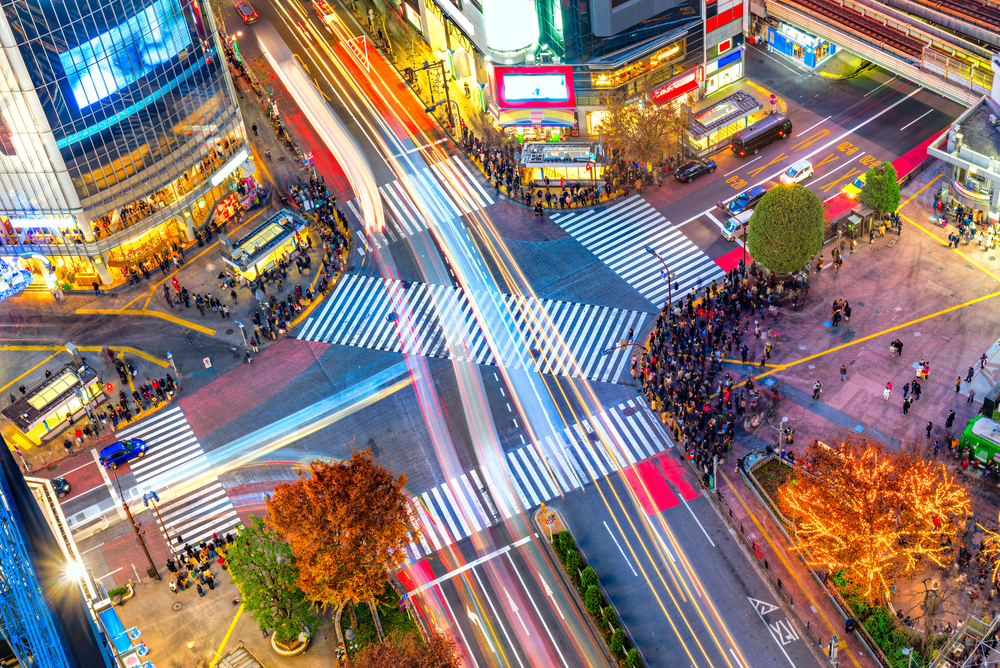 Sign up for a guided tour and visit ancient Buddhist temples and modern malls showcasing the latest fashions and tech gadgets. Explore a 1,000-year-old shrine or enjoy the serenity of the Shinjuku Gyoen National Garden.
Stroll through art museums, take in a sumo wrestling match, or visit the sprawling Yoyogi Park, where you might happen upon a drum circle. Take a selfie at Borderless, a digital art museum. With an endless array of activities to choose from, plan ahead and allow time to get lost.
Lombok, Indonesia
Southeast Asia is a top destination on travel bucket lists. Lombok is an Indonesian island just west of Bali. It's just as beautiful, unspoiled, laid back, and even less expensive than its sister island.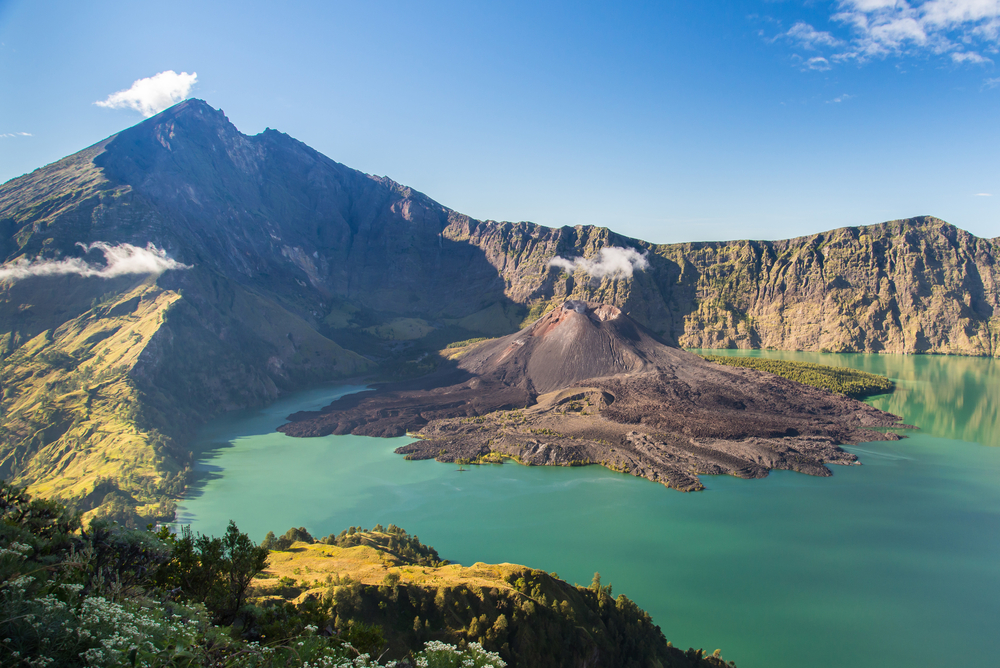 One popular attraction in Lombok is Mt. Rinjani, the second-highest volcano in Indonesia. At its base is a blue volcanic lake. Lombok is home to striking waterfalls and beautiful areas for swimming and snorkeling like Mawun Beach.
However, in Lombok, the main religion is Islam. Therefore, women need to bring conservative apparel and must cover their hair when visiting a mosque.
Reykjavík, Iceland
Despite being located just outside the Arctic Circle, Iceland is a hot travel destination. Its appeal includes standard city attractions like swimming pools, museums, galleries, and stunning architecture. It also has unique attractions like natural hot springs, displays of the Northern Lights, and whale-watching excursions. Reykjavik, the capital, is roughly a five and a half hour flight from New York City.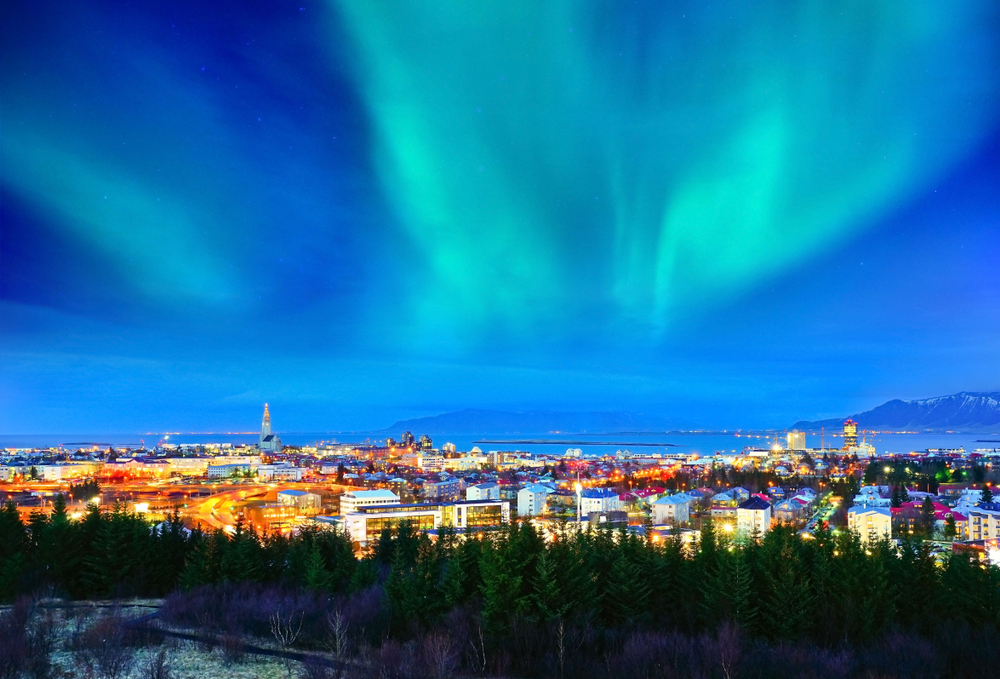 Because most locals speak English, Reykjavik is a good getaway for a novice solo female traveler. According to the World Population Review, crime is so low that Iceland ranks as the safest country in the world, topping the list for 13 years. More importantly, it has a lot of day tours that make it easy for solo female travelers to meet others and explore Iceland's beautiful natural scenery.
Madrid, Spain
Spain is one of the most economical travel destinations in western Europe. It also has a low crime rate and is welcoming to tourists. Visit the capital city, Madrid, for stunning art, culture, food, and history.
Madrid has great public transportation, including trains from the airport to the city center. Must-see sites in Madrid include the Royal Palace. With more than 3,000 rooms, it's the largest of its type in Europe.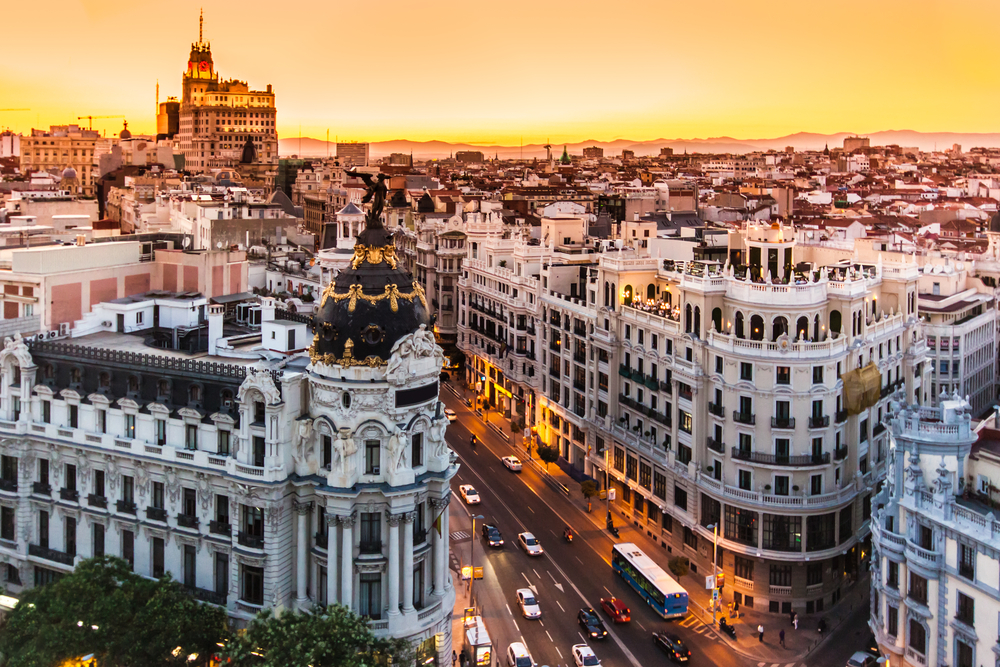 Walk the Gran Via, a busy avenue filled with shops, cafes, and street performers. Spend some time in the Plaza Mayor — the town's main square — which dates back to the 15th century. Enjoy Retiro Park, a stunning property with a lake in the middle that once belonged to the royal family.
Next to Retiro Park is the Prado Museum, and both are UNESCO World Heritage Sites. The museum houses one of the world's largest collections of artwork from famous masters like Rembrandt, Botticelli, Rubens, and Goya.
If your itinerary can accommodate a weekend getaway, Barcelona is two and a half hours away by train.
Montreal, Canada
Montreal is a perfect destination for solo female travelers. Despite being one of Canada's largest cities, it has one of the lowest crime rates in the nation. The city offers reliable public transportation at all hours.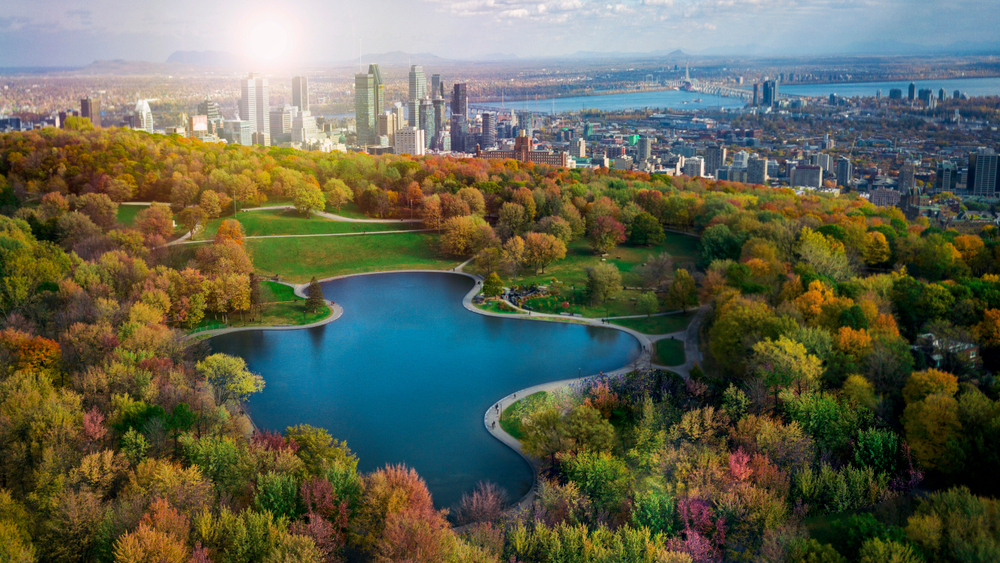 A few solo-friendly activities include a visit to the Museum of Fine Arts. Or bike through the national park on the scenic Lachine Canal multipurpose path. Walk or take a bike tour of the "real" Montreal. Meander through the cobblestone streets of Old Montreal. Stop in Notre-Dame Basilica to see the exquisite stained glass art.
Montreal is known for its nightlife. The city's great entertainment options include dance clubs, live music venues, and the occasional four-star restaurant that combines fine cuisine with a live DJ.
Find the Perfect Rental With VacationRenter
One of the joys of solo travel is the freedom to plan every aspect of a trip to suit your own tastes. Because safety is a priority for solo female travelers, thorough research into secure accommodations can help set your mind at ease. Fortunately, there is a way to streamline the process.
VacationRenter provides one convenient place where you can view vacation rentals from the leading travel sites. When it comes to finding the perfect accommodations for your next adventure, we can help you book it quickly and easily.
Mentioned In This Article