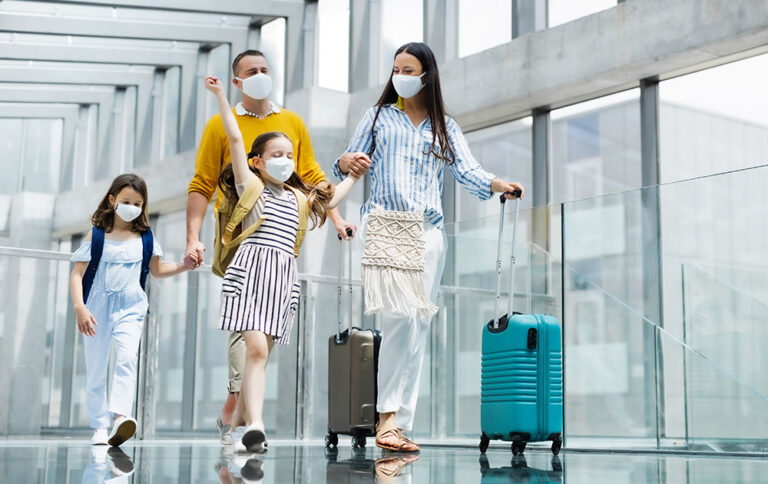 The COVID-19 pandemic that put countries on lockdown in the spring of 2020 has put many travel plans on hold. However, since the coronavirus stepped into the scene, people and communities have learned how to adapt to public mask-wearing, social distancing, and extra sanitation procedures to engage in the economy safely.
If you're reading this article, you may be considering engaging in the tourism economy by going on a much-needed vacation. Still, planning for that vacation requires additional considerations due to current circumstances. This article will outline everything you need to know to plan a safe and healthy vacation in 2021.
Considerations and Risks
As you plan any vacations in 2021, it's important to take caution in choosing your destination to mitigate any risk. First, research the current coronavirus statistics at your prospective destination(s). It's best to avoid travel to any areas with high virus activity. In fact, travel into such regions may be banned or strongly advised against.
Also, consider the pandemic situation in your place of origin. If activity in your area is high, there is a possibility that by traveling, you could unwittingly spread the virus elsewhere. Consider adjusting plans or engaging in a pre-travel quarantine if needed.
In addition to knowing the virus situation at your destination, you should be aware of any travel hubs or airports that you may pass through. If you have a layover in a city with a bad outbreak, you may want to be extra cautious when traveling through that airport. To mitigate this risk completely, we'd suggest booking non-stop flights as much as possible.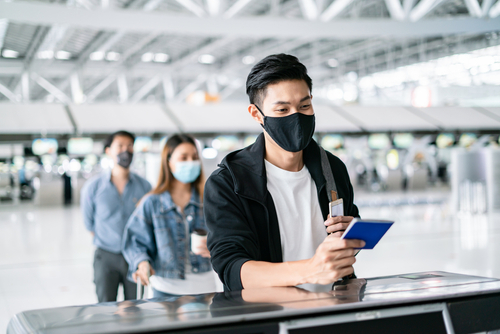 You should also be fully aware of policies and restrictions at your destination and any hubs or airports through which you'll travel. For example, the restrictions in place in Maine might be different from those in the state of Georgia or Utah. Security checks may take extra time due to social distancing policies and mask-wearing may be required.
It's important to note that a particular area's situation can change rapidly. You may plan a vacation a month from now to a place with minimal activity, only to have the numbers change drastically before your departure date. Due to this possibility, it's a good idea to keep your plans flexible and be willing to cancel at a moment's notice.
Due to all the uncertainty, it's important to be aware of cancellation policies for all tickets purchased or rentals reserved. The more flexible these policies, the better — since last-minute changes are a very real possibility.
Healthy Vacation Practices
Unless you're traveling by car or RV, you'll likely move through hubs with multiple people and sit in close proximity to them during travel. Because of this, it's essential to engage in healthy practices to prevent viral spread.
Wearing a face mask is the first line of defense. Make sure it covers your nose entirely. You should also wash your hands regularly and carry around hand sanitizer to use as needed. Avoid touching surfaces and then touching your nose, eyes, and mouth. Finally, social distance whenever possible.
It would be wise to visit the Centers for Disease Control and Prevention (CDC) website for the latest updates, travel advisories, and advice. The site offers detailed guidelines for how to approach travel, when to consider canceling travel, and what to bring when you travel.
Contingency Plans
When you plan your vacation, try to have a plan B and plan C at the ready. Travel to your destination may be restricted at the last minute or the number of people infected at your destination could potentially skyrocket.
You should have contingencies for each of the following possibilities:
You need to cancel the trip entirely. Contingencies for this include having the means to recoup your costs and get refunded for tickets.
You need to choose an alternative destination. Have a few backups in mind and be ready to change plane tickets or find a new vacation rental if needed.
You are unable to return when planned. Whether a lockdown is implemented at your destination after you arrive, or you face exposure and need to quarantine, you should be prepared for the possibility of your vacation going longer than planned.
You become ill while traveling. Even with all the wellness precautions taken, it's possible to fall ill while traveling. Make sure you are aware of the medical care options at your destination just in case. You should also make sure to check your healthcare plans for what options might be available on your trip.
Travel Insurance
Because of the uncertainty of the times, it might be a good idea to invest in travel insurance. Travel insurance can protect you in the event of trip cancellation, delay, or medical problems. When purchasing travel insurance, be sure to read the fine print and make sure you're covered if your plans are thrown for a loop.
Some credit cards already provide travel insurance coverage if the reservation is made using that particular card. Before purchasing travel insurance, check with your credit card company to see if they provide these additional perks.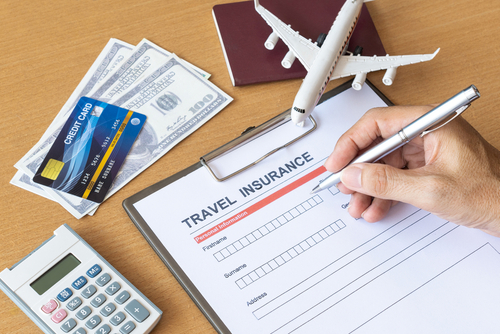 Alternative Vacation Ideas
To maximize safety and minimize risk, consider the following alternative vacation ideas:
Stay close to home to minimize the possibility of viral spread. Spend the day at a beautiful outdoor location off-the-beaten-path or try a biking trail outside of your city.
Create a staycation at home. If you're a foodie, set up a wine tasting session, cook a romantic Italian dinner, or have a spa day.
Travel by car to another state or city to avoid the risk associated with travel hubs and confined spaces.
Choose a remote getaway that offers outdoor activities, like kayaking, snorkeling, or horseback riding.
Consider an RV road trip. This will allow you to see the sites of natural beauty, like national parks, while maintaining a single home base and minimizing the possibility of exposure in chain or boutique hotels.
Pre- and Post-Travel Quarantine
One consideration when traveling during the pandemic is whether you should quarantine before or after traveling. Since the virus's incubation period is as long as 14 days, this is typically the recommended duration.
If you want to eliminate the possibility of exposure to others or yourself, quarantining for two weeks before leaving and two weeks upon arriving is the best way to take caution. However, it's generally not practical to do so. What might be practical is minimizing the amount of contact you have with others before leaving — avoiding large gatherings and so on.
When you return home, it might also be worth taking precautions for the first two weeks and avoiding visits and interactions with anyone who may be in the high-risk category. Alternatively, if rapid COVID-19 tests are available in your area, you can take a test to check if you're positive, but it's important to keep in mind that if your test results are negative upon arrival, that result could change within the 14-day period.
Find the Right Vacation Destination
As you choose the right vacation destination, consider using VacationRenter. We want to make it easy for you to find the right vacation rental without having to scroll through multiple sites!
Travel Safely
As travel restrictions ease up and vacationers are more free to wander, please keep the most up-to-date CDC guidelines in mind and be aware that there may be hoops to jump through on your way to your destination. Until COVID-19 is in the rearview mirror, some states will require negative COVID tests and mask-wearing is still mandated in plenty of counties. Please check official tourism and visitors' center websites for the latest protocols.