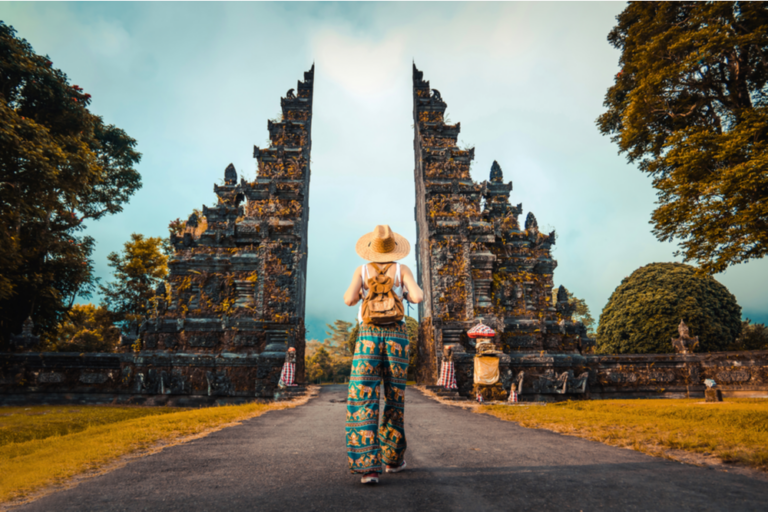 Prior to the pandemic, 14% of people planned to travel solo according to research. Today, that number has nearly doubled to 23%.
Traveling independently offers a variety of benefits that can only be experienced when exploring alone. From being able to get early-morning starts without waiting for travel companions to prioritizing the sites you really want to see on the itinerary, traveling alone can present an exciting opportunity. Many solo travelers enjoy the chance to make new friends and connect with fellow travelers and adventurers.
This article will explore some amazing destinations you should consider for your next solo vacation. Then, take care of your accommodations by using a rental platform like VacationRenter.
Key Points
Uncover some fantastic destinations to explore on your next solo trip
Find destinations for nearly any travel taste and style
Find the perfect spot for your next solo trip
What Makes a Great Adventure Travel Destination for Solo Travelers?
Adventure travel destinations offer solo travelers an opportunity to explore new places and challenge themselves to step out of their comfort zones. They can select a getaway according to their own preferences, from beaches and waterfalls in New Zealand or India to the snowy peaks of Alaska.
Solo travelers can also take advantage of group adventure trips through travel companies and tour companies, which offer various group sizes and levels of experience depending on preference. Plus, it's a great way to meet other single travelers. From trekking and hiking to surfing and backpacking, there are a variety of adventure tours to choose from.
Is Solo Adventure Travel Safe?
Traveling solo can be exciting and fun, but it's important to follow some safety travel tips. These include everything listed below.
Make sure to familiarize yourself with the local culture. Know what customs you should be familiar with, particularly if you're a first-time traveler to the region or don't speak the local language.
Stay aware of your surroundings. Know what's going on around you, whether you're at an accommodation, restaurant, or out exploring the area.
Know where the nearest embassy or consulate is. If you run into a problem, such as losing your passport, you'll need this information to find a solution.
Get travel insurance, including travel health insurance. If you have an emergency abroad or have to cancel some or all of your trip, make sure you're covered.
Let someone know your travel itinerary. Regularly updating people back home can help ensure that someone knows if you run into a problem somewhere.
Select a safe place to stay at night. Knowing your belongings are stashed in a safe place and you'll be safe at night while sleeping can go a long way in making for a better, more secure trip.
Stay safe when out celebrating. If you go to restaurants, clubs, or bars where drinks might be served, keep an eye on your drink and don't consume more than you typically would.
Top Adventure Travel Destinations for Singles
There are a number of travel destinations that might fit your desired itinerary. Here are some places you should consider adding to your bucket list.
Barcelona, Spain
Barcelona is an exciting city that offers history, modernity, and beautiful sunny beaches. Those who want to experience Spanish culture will adore the outdoor cafes and street musicians that make this city feel like a step back in history.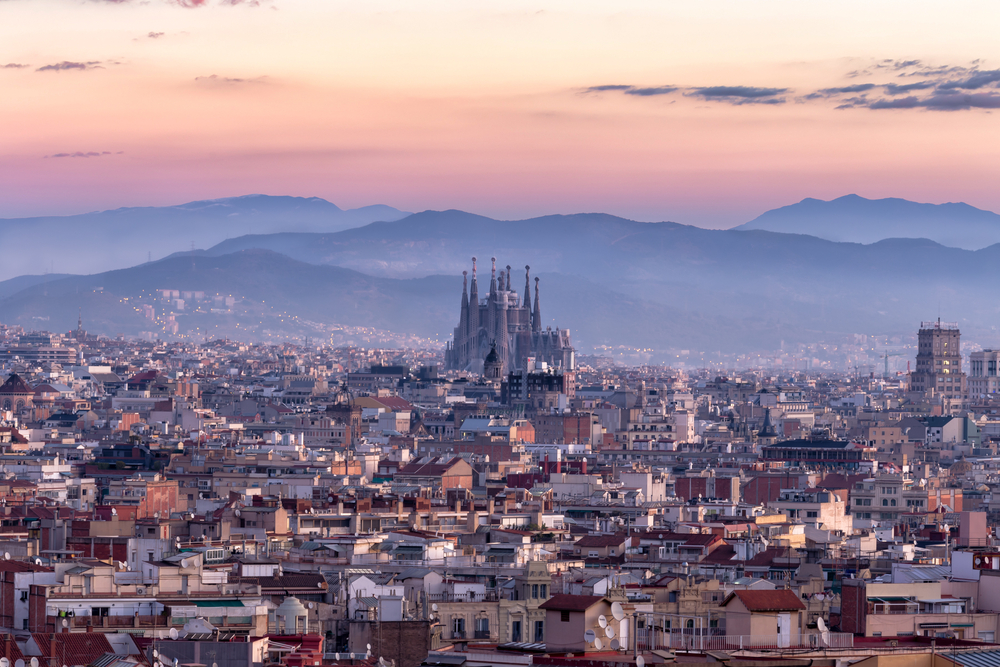 When visiting Barcelona, you can visit the Gothic Quarter and view the ruins of ancient Roman buildings. Then, you can venture over to La Rambla, which is considered the social hub of Barcelona. Hang out in shops, restaurants, and enjoy the ambiance.
Who knows? You might even make friends while you're there. Barcelona is great for those who:
Enjoy exploring new cities
Want a city that blends history and modernity
Want to experience sandy beaches and the charm of a European city on the same day
Find the perfect place to stay in Barcelona with VacationRenter and start planning your trip.
Amsterdam, Netherlands
Amsterdam offers a unique place for travelers, with people meandering up and down its canals or riding bikes to their favorite parts of the city. The city also offers a vibrant nightlife scene, with great locations ranging from live music and comedy nights to clubs and bars.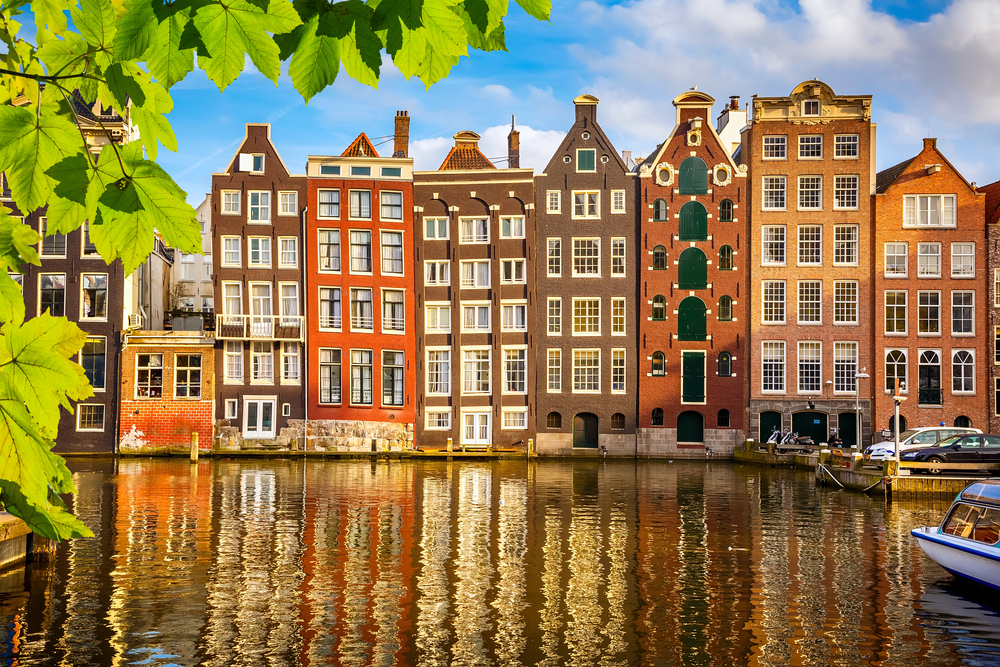 The city also has local breweries and multiple cultural destinations, from old cinemas to the hotel room where John Lennon and Yoko Ono once staged a Vietnam War protest. In your free time, you can relax at a local cafe.
Altogether, Amsterdam is an excellent place for solo travelers who:
Love exploring historical European cities
Love meeting like-minded travelers
Love finding hidden treasures
Find the perfect place to stay for your adventure in Amsterdam with VacationRenter!
Marrakech, Morocco
Take in all the sights and sounds of Morocco in the historic city of Marrakech. You can begin by exploring the old city center, Medina, and then venture out into the desert or the local Atlas Mountains. A tour group can take you to visit some of these destinations.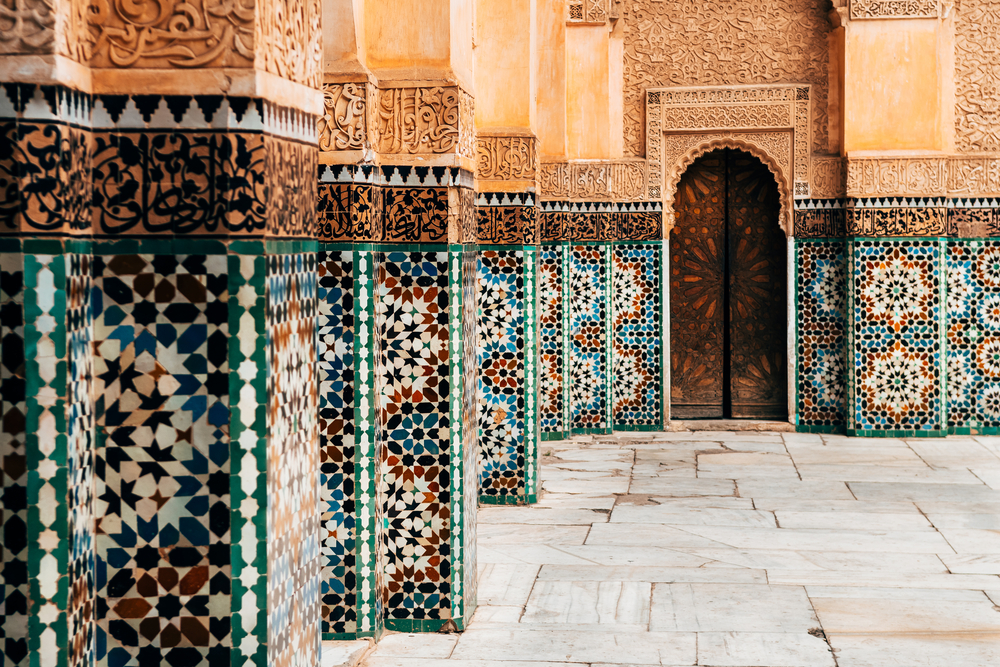 The food continues to bring tourists back time and again — such as tanjia, pastilla, and mint tea — and the mild winters and hot summers mean that people can visit throughout the year.
Marrakech works well for those:
Who enjoy experiencing new cultures and cuisine while traveling
Who want a warm destination, even in the winter
Who seek access to luxurious accommodations and perks
Find a place to stay right in Marrakech with VacationRenter.
Zagreb, Croatia
Visiting Zagreb gives you access to the beauty of central Europe while still offering its own unique Croatian culture. You'll find excellent examples of architecture, as well as museums, food markets, and festivals throughout the city. The blue trams can take you around the city as you experience the relaxed atmosphere.
Since the city allows you to step away from other major European hubs, you'll find fewer must-do destinations — but there's still plenty to see. You can relax and take in the cafe culture, visit museums, and take in the restaurants and farmers markets. Fun fact: Zagreb has the largest number of museums per square meter!
Zagreb works well for travelers who:
Want to set their own itinerary
Want to relax while visiting a city
Enjoy browsing museums, cultural hot spots, and rubbing shoulders with locals at farmers markets and outdoor music festivals
Find the right accommodation in Zagreb with VacationRenter.
Berlin, Germany
Berlin is a popular European destination due to its great food, rich history, and famous landmarks. There's so much to see and do that solo travelers will likely want to return. Whether you want to explore clubs and dancing or prefer to stick to monuments and museums, this city has something for everyone.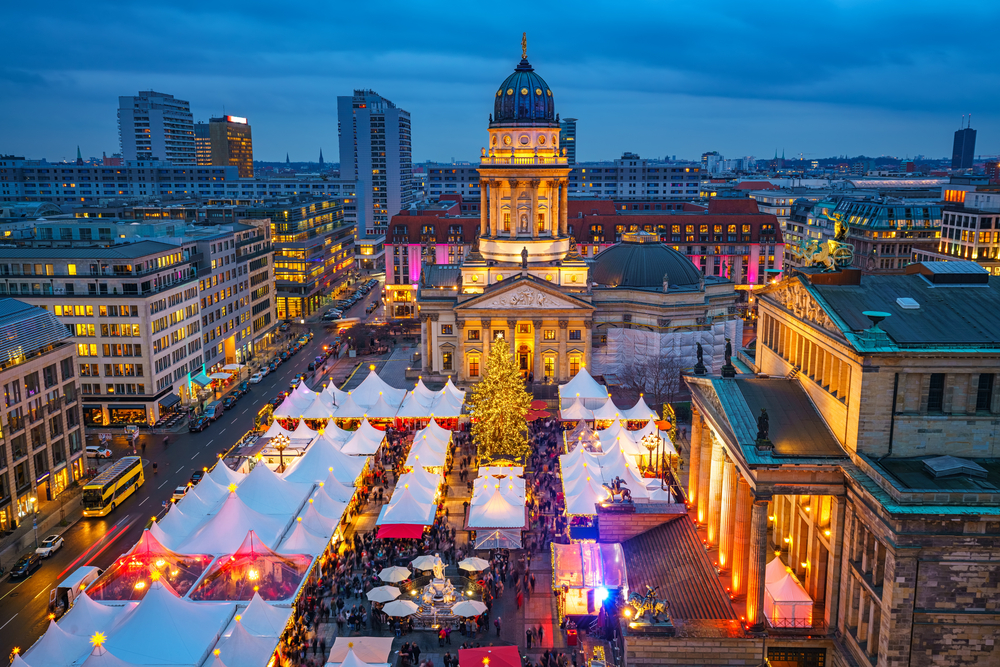 See the remains of the Berlin Wall, listen to one of the countless concerts hosted in Berlin each year, enjoy German beer and sausages, and experience all the culture the city has to offer.
Put Berlin on your travel list if you:
Love art galleries, museums, and old European architecture
Want to experience German food and desserts
Want to visit historical landmarks
You can get started planning your trip by finding a great vacation rental on VacationRenter.
Bali, Indonesia
Bali might be known for its beaches, but it also offers much more. There are waterfalls, mountains, and incredible food. Solo travelers can also experience and appreciate the local culture, with a variety of festivals held throughout the year. Local guides also offer some of the best tours around, helping you get a real feel for the island and everything you can experience.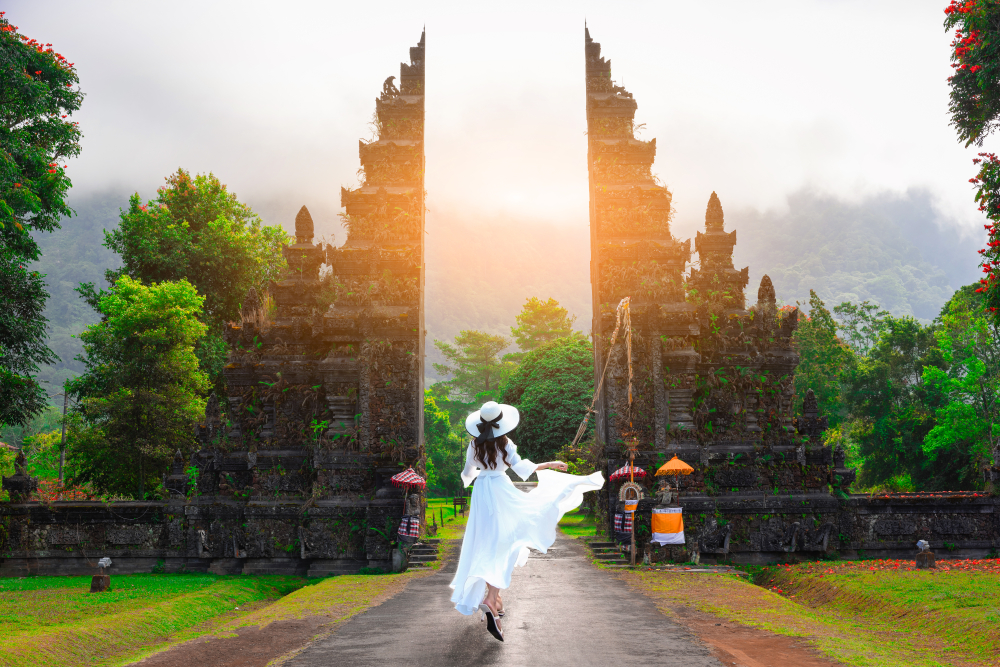 Bali offers something for nearly any type of traveler, including those who:
Like to experience new cultures when they travel
Want to learn to surf or go down a natural waterslide at a waterfall
Want to experience some of the most stunning beaches in the world
Start searching for your accommodations with VacationRenter and experience the amazing views you can see from your own room.
Toronto, Canada
Heading north to Toronto will let you experience the beauty that comes from a city with residents from all over the world. This diversity means Toronto is chock-full of restaurants that offer mouthwatering treats from numerous cultures and countries. The city also offers a vibrant night scene — particularly when it comes to music — making it an excellent place to explore for those who love listening to live music.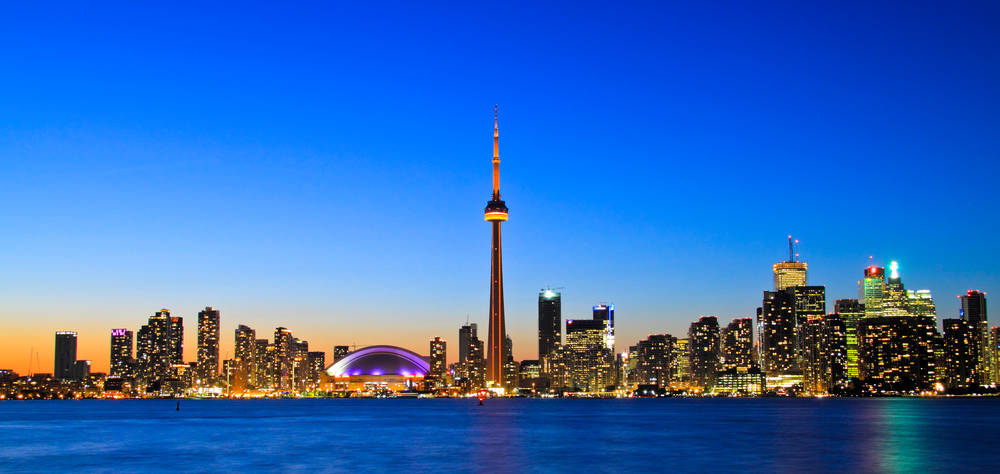 Toronto is a great destination for those who:
Appreciate live music and want exciting nightlife
Want to experience multiple cuisines and cultures in a single location
Want to explore a city that's easy to get around on foot
Plan your trip, starting with accommodations on VacationRenter.
London, United Kingdom
London might be one of the most popular tourist destinations, and that ranking is well-justified because of the wealth of things to see and do in this city. You can begin with a tour of the senses as you experience the different cuisines and restaurants available thanks to an increasingly diverse population in the city. Next, you can explore the numerous museums, such as the British Museum or the National History Museum. You can also see traditional landmarks, like Westminster Abbey and tours along the Thames River.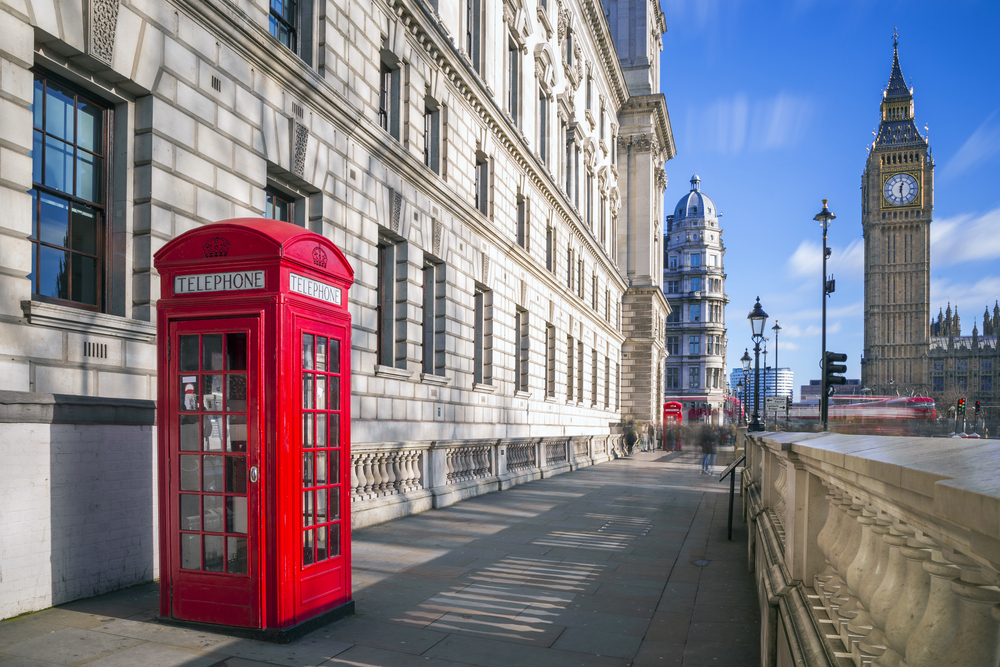 London is the place to go if you:
Want to explore major landmarks
Love the fast-paced hum of a major city like London
Want to explore the delectable food culture London offers
Start your search for the perfect accommodations with VacationRenter. See how a single room in a prime location can help you see all you want to experience.
Ko Pha Ngan, Thailand
If you want incredible weather, amazing food, and beaches that feel like paradise, the island of Ko Pha Ngan might be the destination for you. This island offers mouthwatering seafood dishes, a delightful local coffee, and cafe culture that makes it the perfect place to slow down and have a truly relaxing and rejuvenating experience. Travelers can explore by boat, get around the island on motorbikes, and experience the underwater world with picturesque dives.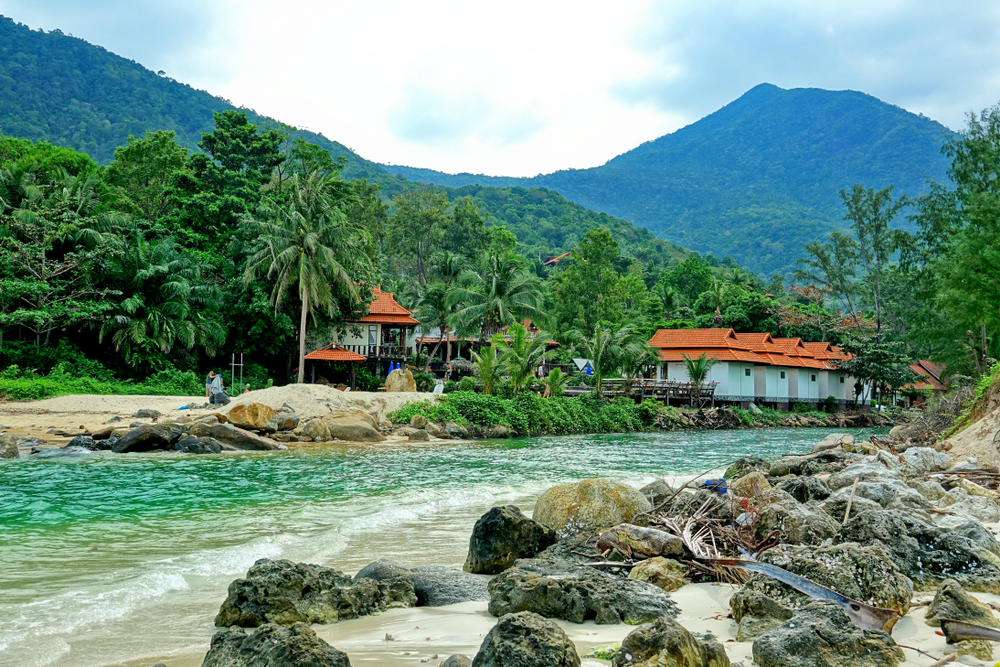 Ko Pha Ngan is great for those who:
Want to spend their days relaxing in paradise
Enjoy going on trips a little off the beaten path
Want to swim, boat, and dive
Want to experience local seafood
Find the perfect place to stay here with VacationRenter!
Take a Travel Excursion With VacationRenter
If you're ready to start planning your singles adventure trip, get started now by browsing the variety of vacation rentals you can find on VacationRenter. See how easy it is to find the space you need to start planning the vacation of your dreams.
Mentioned In This Article