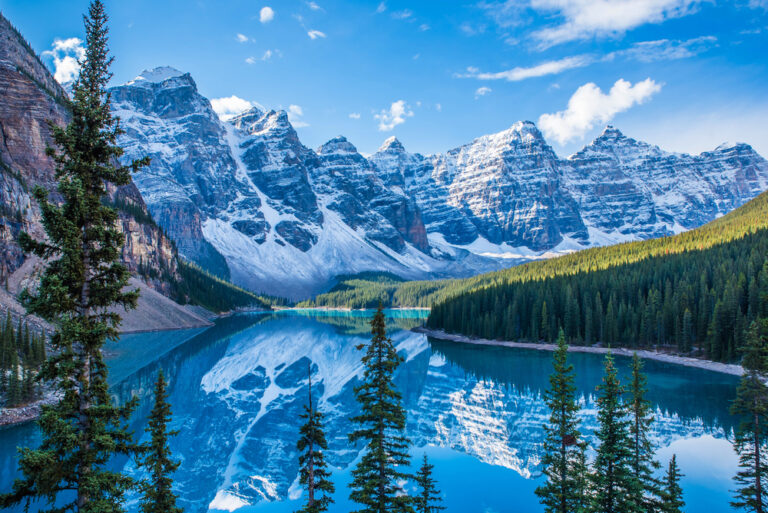 If you're setting your sights on a ski vacation in the great Canadian North, you only have to look at the numbers to add this country climb to the top of your list. Canada boasts almost 300 ski resorts, 4,000 kilometers of slopes, and over 800 ski lifts. Revelstoke Ski Resort in British Columbia, for example, raises the bar when it comes to the highest average snowfall of 550 inches and counting. There aren't many places in the world that can top those stone-cold numbers!
A side benefit to a Canadian ski holiday? The charming mountain towns from coast to coast hold treasures for all the senses: you'll be enchanted by the breathtaking views, cozy cafés, and refined restaurants to boot. Breathe in the crisp, clean mountain air and feel invigorated as you navigate the terrain to the satisfying sound of snow crunching beneath your boots. 
Now that we've peaked your interest, here are four cool Canadian ski towns that won't put a cap on some major cold-weather fun. Get ready, because in these parts — as The Game of Thrones motto goes — winter is coming. 
Whistler, British Columbia
It's no secret that celebrities love to wake up in Whistler during the winter months — commonly known as a famous mountain town north of Vancouver that boasts one of the largest ski resorts in North America. High profile people such as actor Jason Momoa (yes, we're glorifying Game of Thrones once again) and soccer star David Beckham have been guests at Whistler Blackcomb Ski Resort. And that's just the tip of the iceberg: Justin Bieber, Ashton Kutcher, Katie Holmes, and even Prince Charles are also said to vacation at this winter holiday hotspot.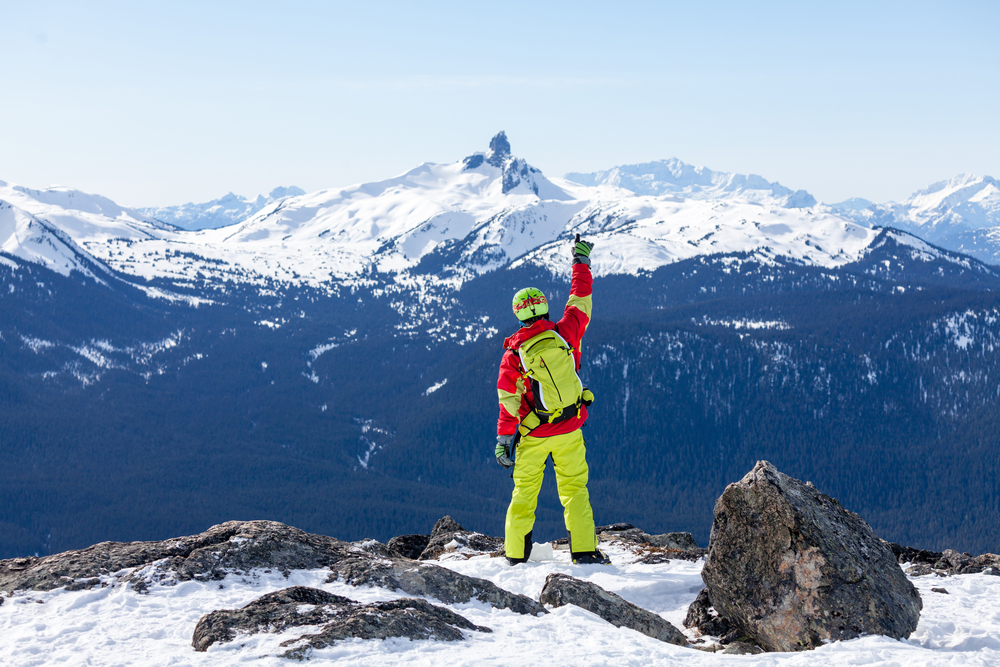 We get that your budget may not be quite as vast as Beckam or Beiber's, so there are some affordable ski resorts that will help the credit card bill from climbing as high as a mountain. The recently refurbished Summit Lodge Boutique Hotel, for one, is located close to the Whistler Village Market and offers a complimentary ski shuttle service. If, on the other hand, you want to lap up a little luxury like the stars, the five-star Fairmont Chateau Whistler will make you gasp at the attention to details and sheer beauty of it. 
The Whistler Blackcomb Olympic ski resort consists of two mountains: Blackcomb Mountain and Whistler Mountain. There are 37 ski lifts in the area and an adult ticket costs about $145 CAD per day. Besides skiing and snowboarding, the area offers snowshoeing, tobogganing, and ski jumping at the Olympic Park, a venue for the 2010 Vancouver Winter Olympics.
Mont-Tremblant, Québec
The largest ski destination in all of Quebec, Mont Tremblant Ski Resort is a year-round resort in the awe-worthy Laurentian Mountains situated about 130 km northwest of Montreal. It's also the largest ski resort in the province. Mont Tremblant has 102 ski trails with 11 lifts to transport guests within its 305 hectares of terrain suitable for all levels of expertise. Lift tickets for adults are typically $120 for one-day passes, and average about $85 a day for multi-day passes.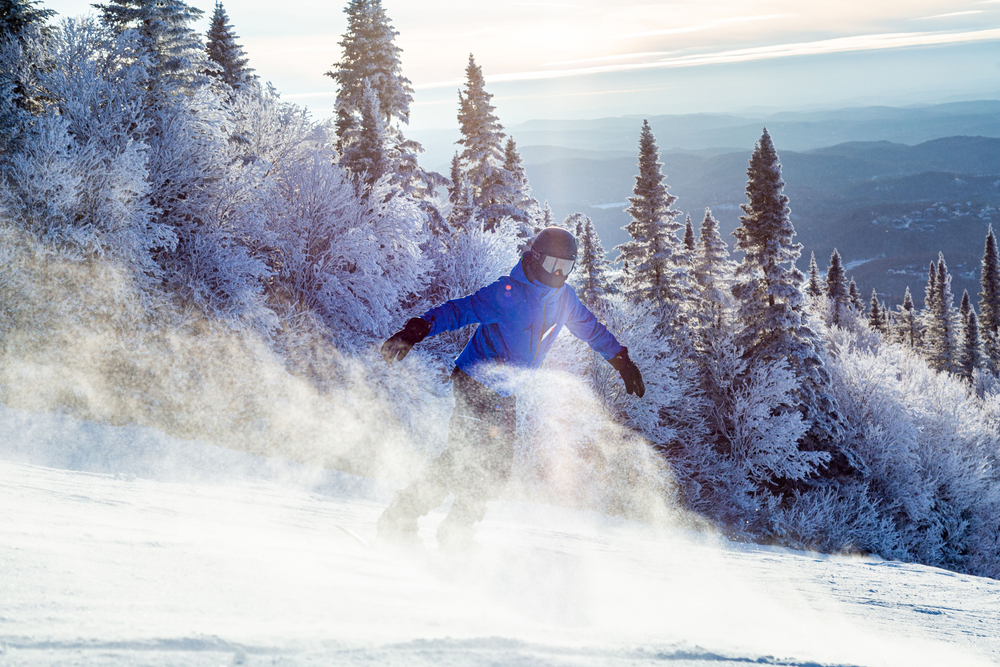 If your holiday agenda has space for things other than skiing and snowboarding, rest assured that you can also enjoy numerous other activities in the winter sports resort such as snowshoe hiking, dog-sled rides, and snowmobile tours. Tremblant also hosts an European-style pedestrian village with world-class shopping and boutiques. Tourists the world over travel to the village at the foot of the mountain for its attractive accommodations and restaurants. 
Banff, Alberta
Banff — situated amidst the Alberta Rockies about 78 miles west of Calgary and 36 miles east of Lake Louise — has three world-class ski resorts that offer access to some adrenaline-pumping terrain. There's Mt. Norquay, The Lake Louise Ski Resort, and Sunshine Village. All three offer spectacular scenery, cold light snow, and the company of both experienced and beginner skiers who are just as excited about Banff's winter beauty as you are.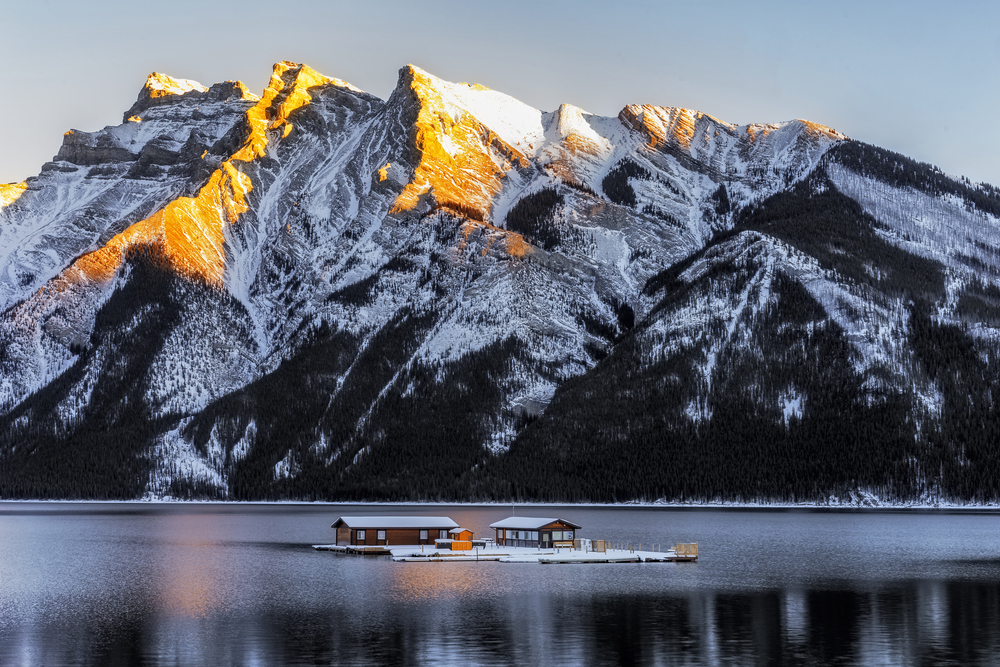 Lift tickets typically cost $135 per day for adults and $104 per day for youths and seniors. At Mt. Norquay, skiers can discover 60 runs. Alternatively, 10 runs are available at Lake Louise, and you'll find a whopping 120 runs at Sunshine Village. If skiing isn't top of mind, the Banff Gondola is a must-see attraction, or you can take an ice walk at Johnston Canyon. There's also tobogganing, snowtubing, and dogsledding to fill your holiday with more winter fun. 
Revelstoke, British Columbia
Tucked away between the Monashee and Selkirk Mountain Ranges in the Kootenay Rockies, Revelstoke in southeastern British Columbia is a gem of a backdrop for your winter fantasy fun. The main ski resorts are Revelstoke Mountain Resort and Eagle Pass Heliskiing, both of which are located just six kilometers from the village.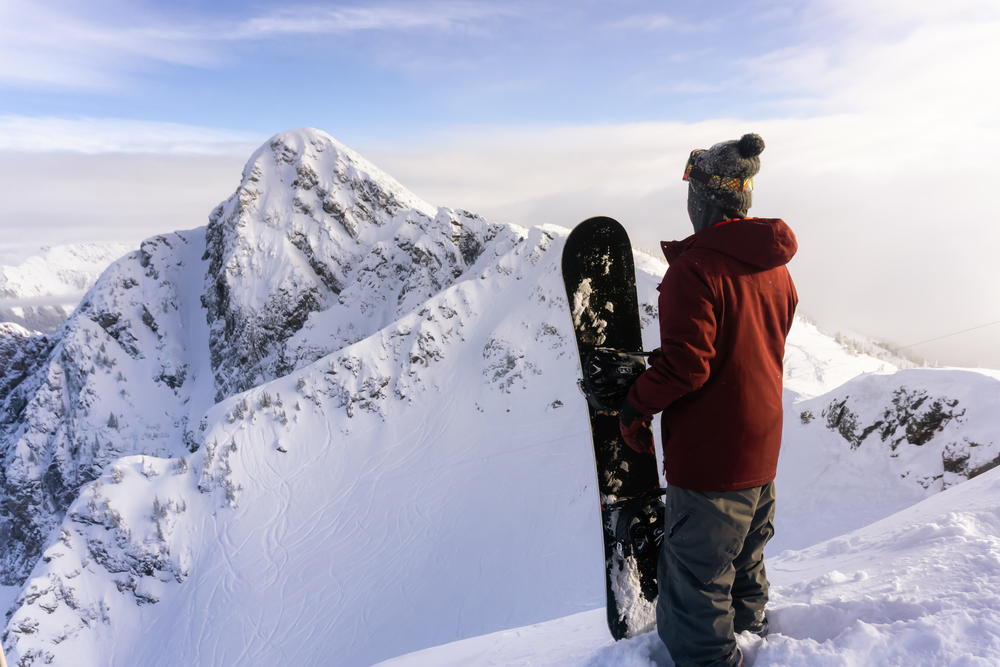 There are four ski runs and five lifts at Revelstoke Mountain Resort. A ski lift ticket typically costs $140 per adult and $105 per youth, but there are many deals happening for the 2021/2022 ski season that you'll want to slide into. 
The magic of the mountain is not to be missed, especially in the winter months. There are also lots of winter activities to enjoy that don't require a ski or snowboard, like exploring the local trails via dog sled or relaxing in a nearby hot spring.
Best Ski Resorts in Canada for Beginners
Contrary to common belief, ski resorts aren't just for experts who make gliding downhill and tearing across terrains look ever so easy breezy. Here are a few ski resorts for beginners that can help you work your way up to bragging rights of your own.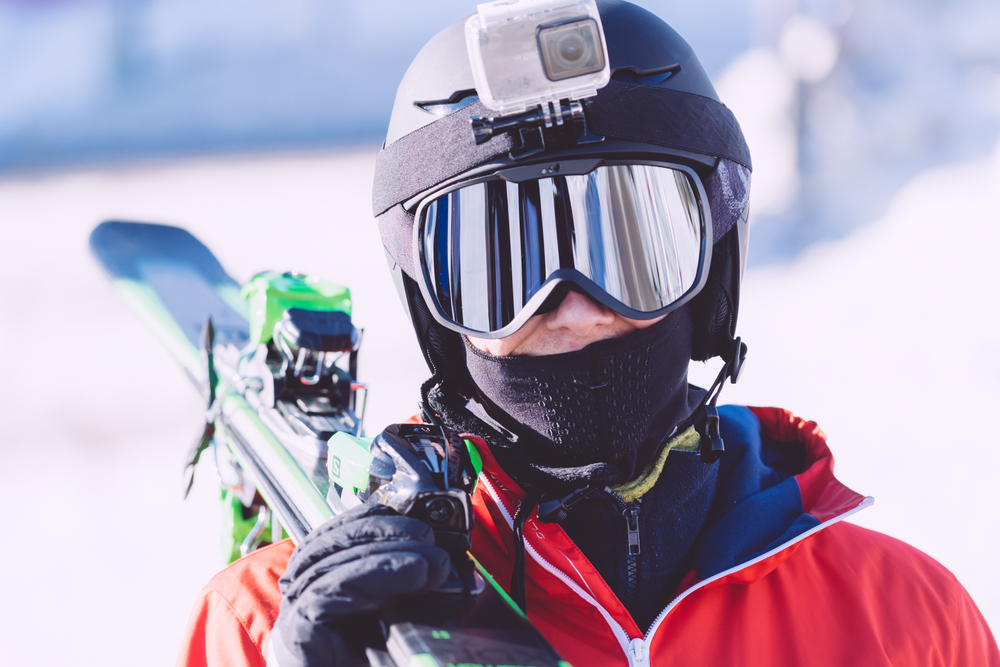 Bromont Ski Resort in Montérégie, Quebec
This resort is about an hour's drive east of Montreal, and has 45 kilometers of slopes available for skiing and snowboarding. The resort includes eight ski lifts to transport guests. Beginners can ski throughout the entire resort of Bromont on easy slopes. In the valley, there is a separate practice slope with a moving carpet to help get you steady on those skis, and the local ski school helps novices make their first turns.
Sun Peaks Resort in Sun Peaks, British Columbia
We proclaim Sun Peaks Resort to be a paradise for beginners, as the entire ski resort can be explored on pretty easy and wide slopes. It is situated in the locale of Sun Peaks, 35 miles away from Kamloops. The simpler slopes also lead down to the valley from all mountain stations and there is a separate "Learning Zone" in Sun Peaks Village. 
Sunny Side in Lake Louise, Alberta 
Keep it sunny at Sunny Side where absolute newbies will adore making their first turns on the resort, affectionately known as the "Magic Carpet" to locals. This wide, well-groomed area is the perfect intro to mountain skiing and skiers will get all of the views of the Lake Louise Ski Resort without the worry.  
Best Ski Resorts in Canada for Families
A ski holiday with the family is a chance to make some of the best memories, and there are plenty of Canadian ski resorts that even the pickiest of the clan will get on board with.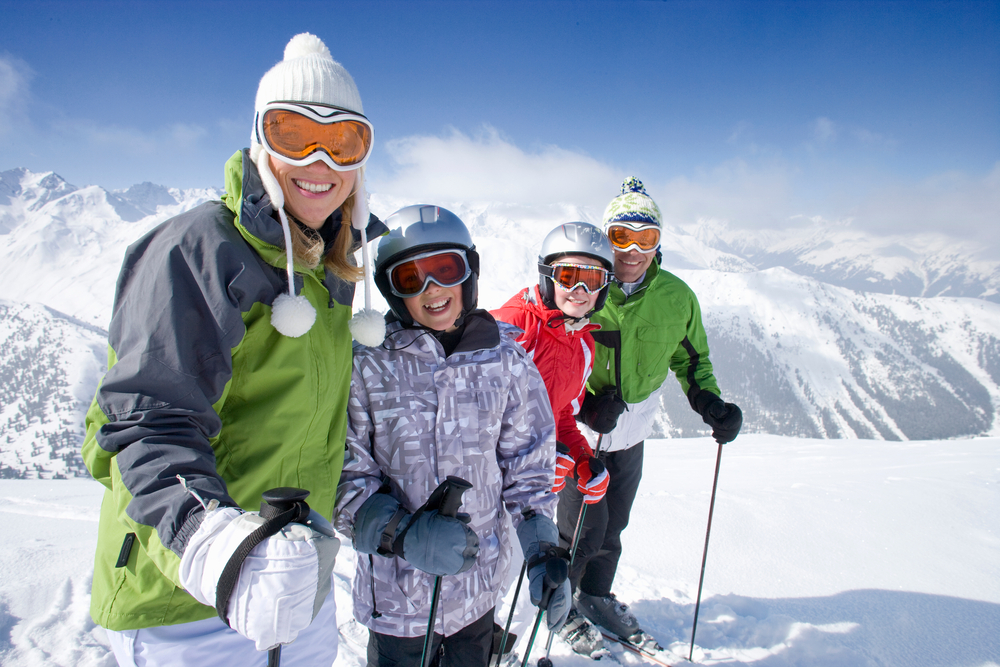 Mt. Norquay Near Banff, Alberta
Mt. Norquay is a mere ten minutes from Banff and an hour away from Calgary. iIt happens to be a great ski hill for families that has a range of terrain for beginner, intermediate, and advanced skiers. Riders will love the Tube Town tubing park where you can night tube and night ski under the stars. The snow tube park also has a new small sliding area and a kids play area.
If you want to slow things down on the ski front, the family can snowshoe along one of the resort's five trails. Winter sight-seeing is a must at Mount Norquay, where you can experience the breathtaking views of Banff from 2,090 meters up. After soaking up the beauty of the mountains, warm up and grab a bite to eat at the Cliffhouse Bistro.
Fernie Alpine Resort in Fernie, British Columbia
This ski resort has been acclaimed as one of National Geographic's top 25 ski towns and is hailed for its steady stream of snow, cold-but-not-freezing temperatures, and crowd-free conditions. One third of the resort's terrain is rated as easy and there are lessons for children. Daycare is also available from 18 months to five years in age, and there's even a nanny service to boot if you would rather go that route. There are also great ski-in/ski-out accommodations and the mountain is stocked with food joints as well as a grocery store. The kids will love the nearby village of Fernie, where you can not only snowshoe, but even get the chance to see wild elk, deer and rocky mountain bighorn sheep.
Blue Mountain Resort in The Blue Mountains, Ontario
Blue Mountain has droves of things to do for the entire family starting with skiing and snowboarding. There are 11 lifts and two terrain parks for your pleasure, in addition to extensive night skiing. Book half-day or full-day ski lessons for children ages three and up where daycare is optional. You can also book 45-minute lessons for kids ages two to five. If you stay overnight and your child isn't ready to ski, you can book a private sitter who is trained in both First Aid and CPR. If you don't want to ride the hills you can ride the Ridge Runner Mountain Coaster. The family can also skate, snowshoe, or splash to their heart's delight in the indoor water park where the kids will love the rope swings. There are also a plethora of shopping and dining places to partake in. 
Whistler Blackcomb in Whistler, British Columbia
We have to bring it back to Whistler on the family front, where there are kid-friendly areas throughout the resort, including Tree Fort on Whistler Mountain and Magic Castle on Blackcomb. Kids who are at least 36 inches tall can take on tubing and a beginner terrain park. Take the family skating at Whistler Olympic Plaza in the village. There, you can stand at the podium where the 2010 medal winners accepted their awards!! The resort has licensed child care available for kids 18 months to four years and parents are given pagers so they can be contacted quickly. They also have nanny on-call services if you prefer. Take advantage of ski lesson-daycare combos for your kids so that they can get a jump on their skill set. 
There are also 18 mouthwatering restaurants amidst the mountains and in the village where you can get healthy, family-certified meal options.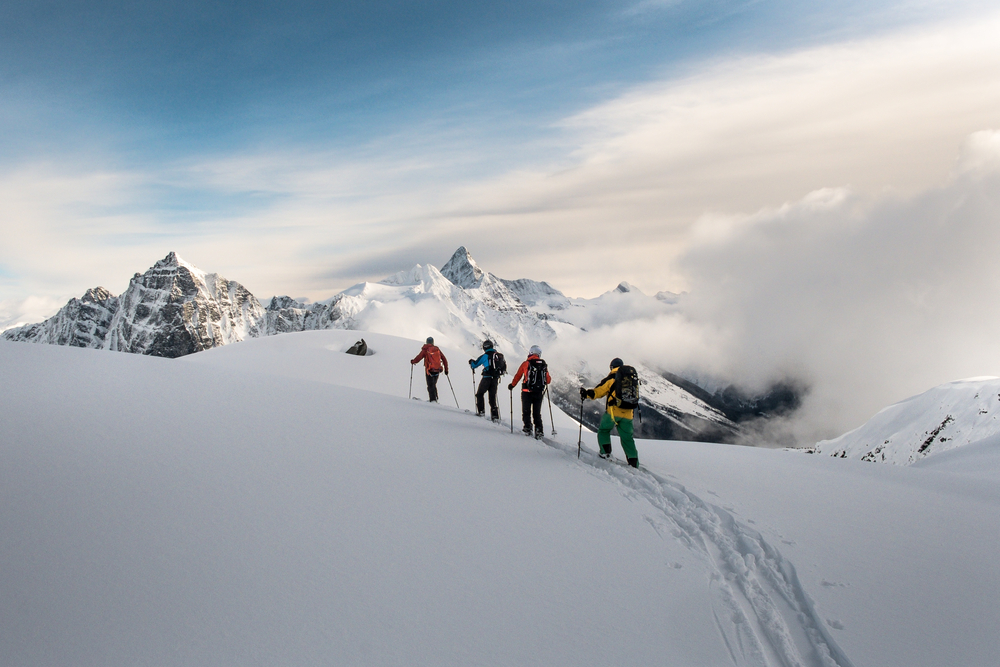 Enjoy a Ski Getaway with VacationRenter
As you can see, there's plenty of winter wonderland to go around all throughout Canada. No matter which resort you decide to explore, VacationRenter can help you find the perfect ski accommodations. Plan your next ski trip using VacationRenter today!