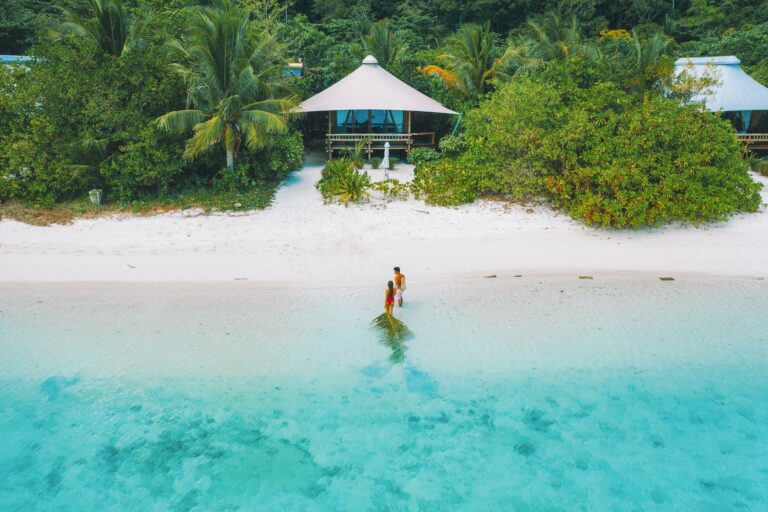 What do you picture when you think of Florida? Hotels laid out on white-sand beaches, the glitz of South Beach, and Disney World probably come to mind. Except there's so much more to Florida than traditional accommodations and theme parks! Don't get us wrong — while central Florida theme parks offer a lot of family fun, there are plenty of outdoor destinations to discover, too. The abundance of state and national parks, such as Lake Louisa State Park in Clermont, and meandering rivers like the Suwannee River, can inspire a completely different vacation.
With this gorgeous natural backdrop and Florida's fantastic weather beckoning, it's a beautiful place to go glamping and enjoy the great outdoors. If you're considering a wholly different experience in the Sunshine State, you're in luck, as this article will explore some of the state's top glamping spots.
1. Miami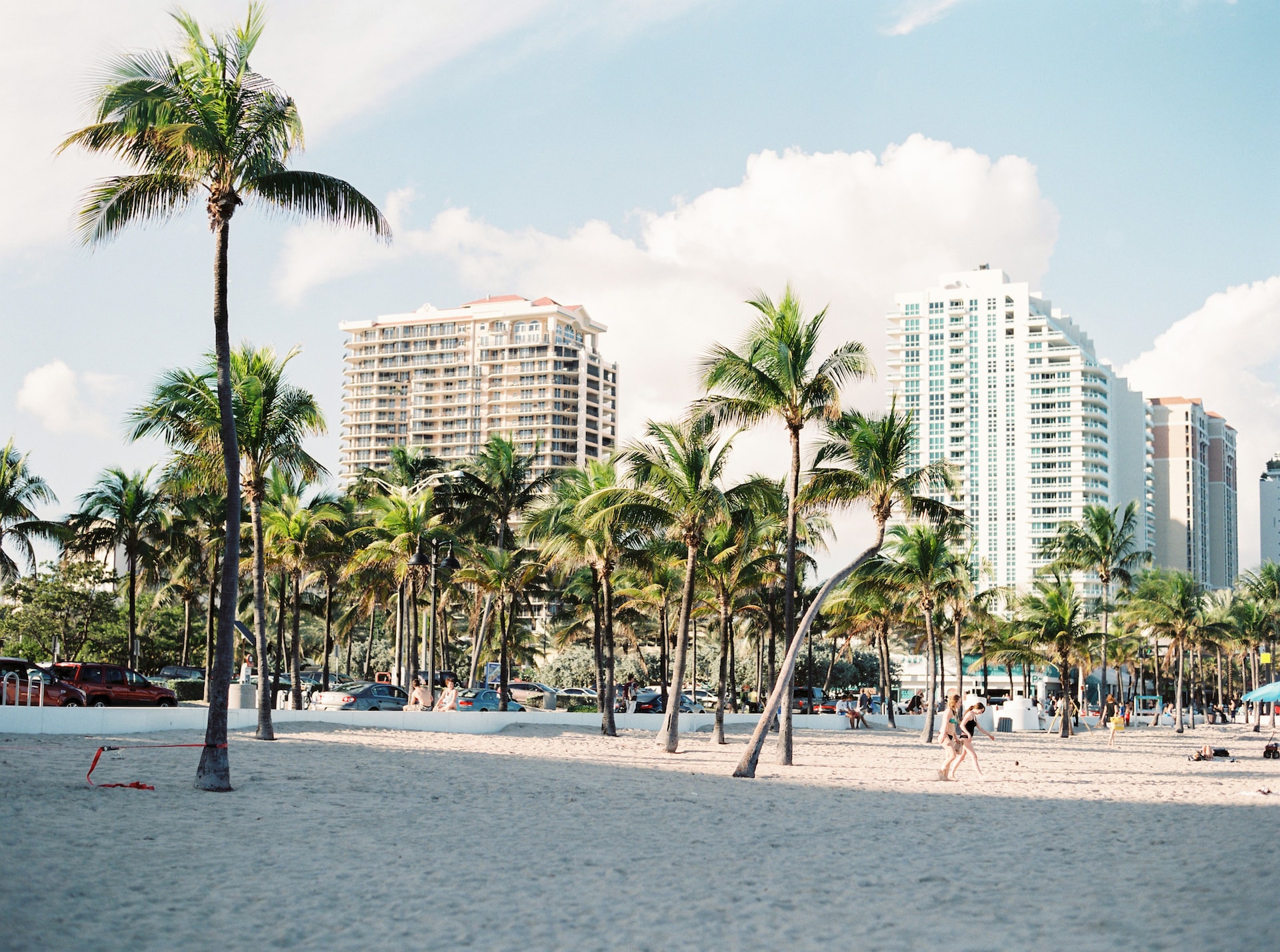 Miami offers the best of both worlds — a vibrant, urban city with a global feel, plenty of culture, and access to Everglades National Park and amazing beaches. Spend your days kayaking, hiking any of the numerous nature trails in South Florida, or relaxing on the beach. At night, hit the town to check out the newest hot spots.
Glamping Options
You'll find some interesting glamping options in the Miami area. This anchored 30-foot classic sailboat is close to downtown Miami — not far from the Adrienne Arsht Center for the Performing Arts and the FTX Arena — and offers guests amazing skyline views while enjoying a stay on the water. There's a kitchenette and bathroom, and the owner will transport you from the boat to downtown.
Or you might consider this cool VW EuroVan Westfalia that's perfect for your next adventure. This fully restored camper sleeps four with two queen-size beds — one below and one above in the pop-top. It also boasts a slide-out air conditioning unit to keep you cool in the Florida heat, as well as a refrigerator and plenty of space to move around.
This 2019 Mercedes Benz Sprinter van, affectionately dubbed "Baloo," offers amazing modern comforts while living off the grid. It's equipped with a full-size shower, a queen-size bed, a freezer and fridge, a hot plate, a sink, air conditioning, solar panels, a 32-gallon water tank, a compost toilet, and more.
2. Tampa Bay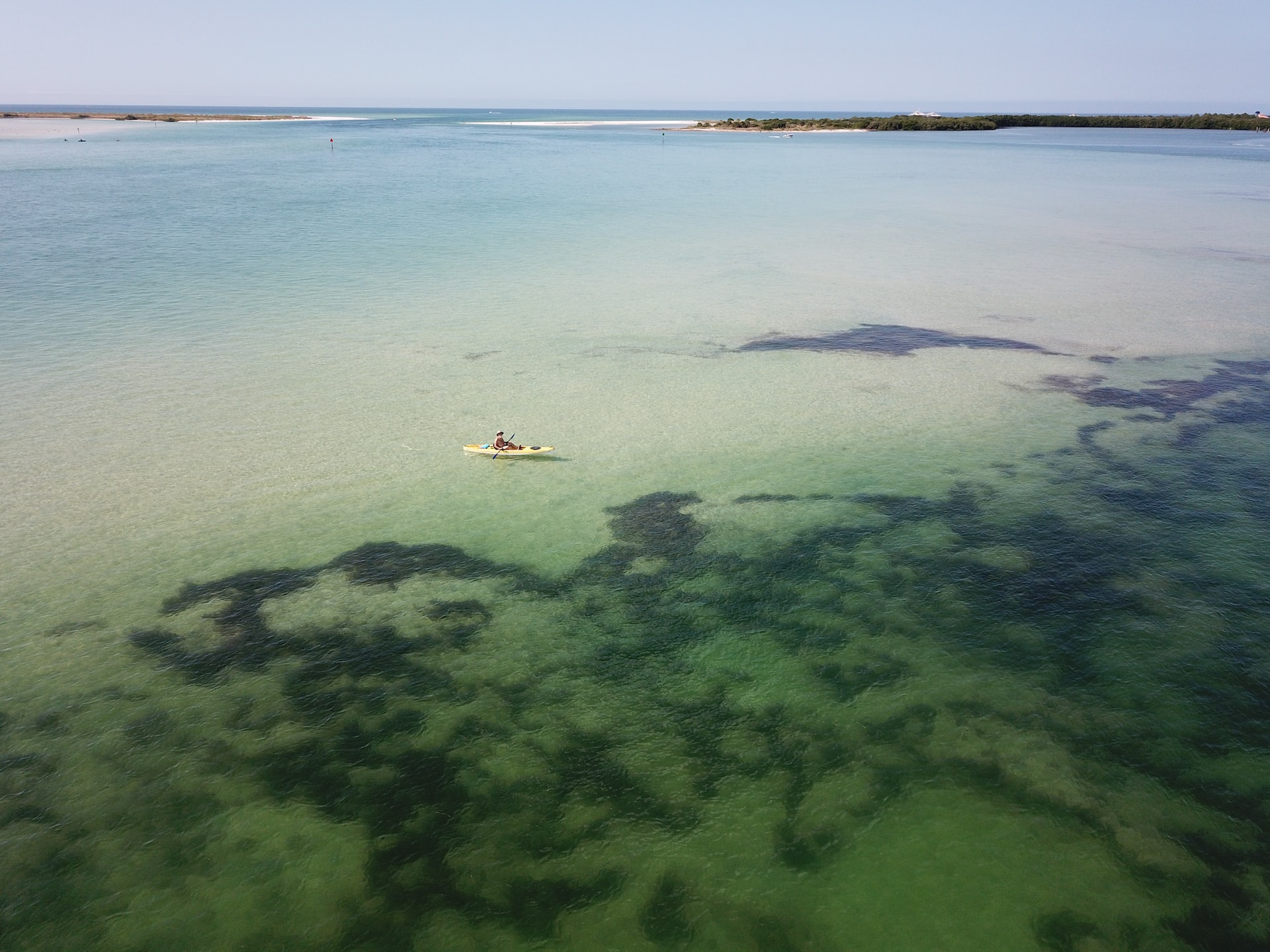 The Tampa Bay area — which includes Clearwater, St. Petersburg, Tampa, Sarasota, and Bradenton — is rich in culture and outdoor adventures. Some of the best beaches in Florida can be found in this area. Fishing and boating are popular activities, as are jet-skiing, parasailing, and kayaking.
Glamping Options
This gorgeous 2016 Airstream in St. Petersburg offers you a stylish beach stay. There's a separate bedroom with a queen-size bed (linens included), a sizable bathroom, high-end electronics — including a TV, Blu-ray player, radio, and charging ports — and plenty of storage space.
In the Sarasota-Bradenton area, check out this 2021 Gulfstream Conquest that's great for creating memories with friends and family. You'll sleep five people comfortably between the queen-size bed, bunk bed, and a fold-down dinette. It also boasts plenty of storage, USB charging ports throughout the vehicle, a smart TV, air conditioning, a foot-flush toilet, a three-burner cooktop and oven, and a refrigerator and freezer.
This renovated boho pop-up camper — a 1996 Coleman Grand Sun Valley — also offers guests a comfortable space as they enjoy nature around them. Great for couples or friends vacationing together, this camper comfortably sleeps four people with two large pull-out beds.
3. Orlando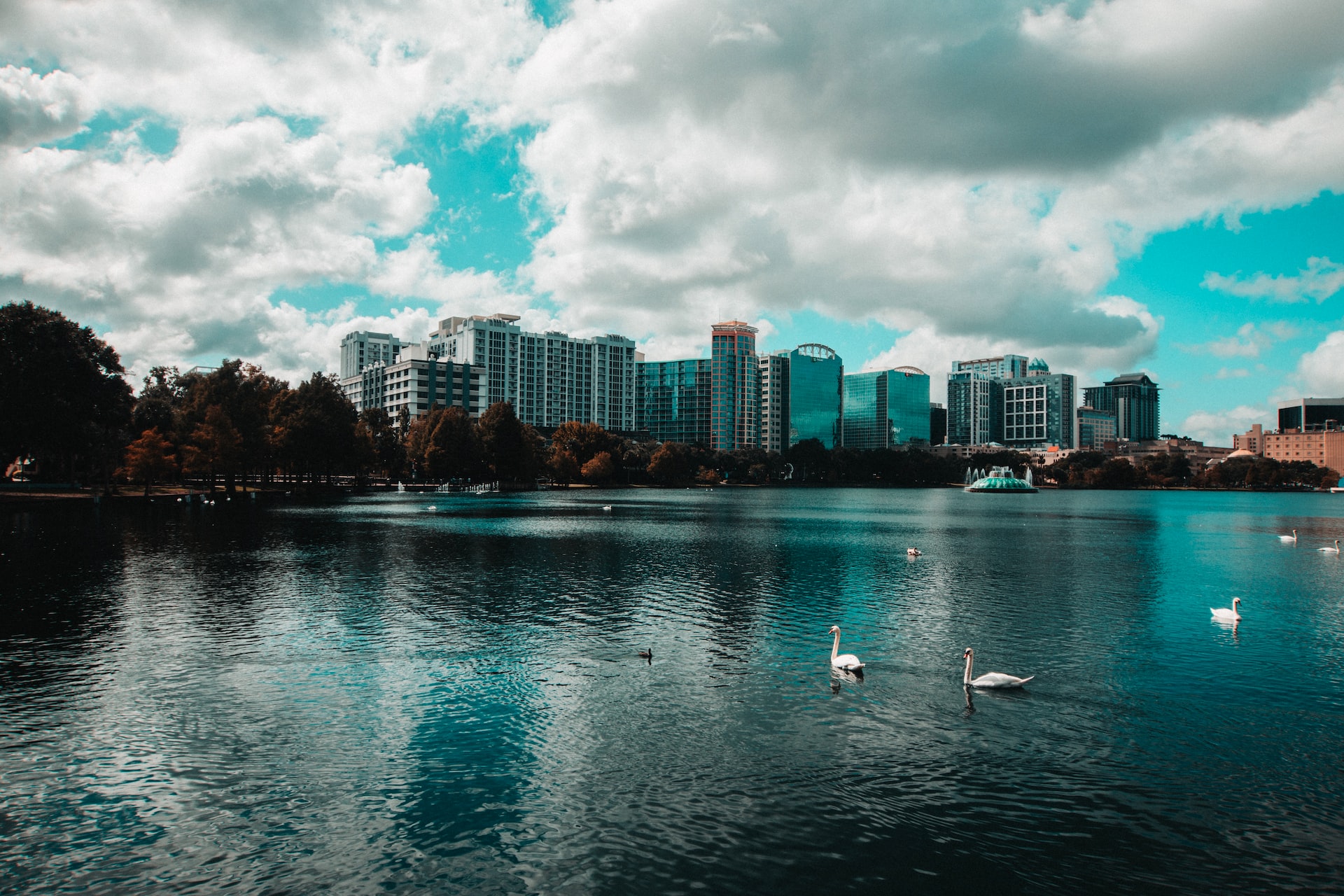 There's more to Orlando than its world-famous theme parks. In addition to attractions like Walt Disney World and Universal Studios, visitors will find plenty of nature trails, canoeing and kayaking, and fishing and boating. It's also a short drive from some gorgeous beaches.
Glamping Options
Those interested in glamping in the Orlando area might consider this BigFig RV. The owners will even deliver it all the way to Disney's Fort Wilderness Resort. This spacious rental has a large master bedroom and a separate bunk room. All beds are new memory foam mattresses. There's also an outdoor shower with hot or cold water and an indoor toilet.
Whether you're heading out on a family vacation or going on a getaway with friends, this 23-foot 2020 Airstream Flying Cloud will take your outdoor adventure to the next level. Modern comforts include built-in closets, a kitchen, and a queen bed with a memory foam topper.
4. Southwest Florida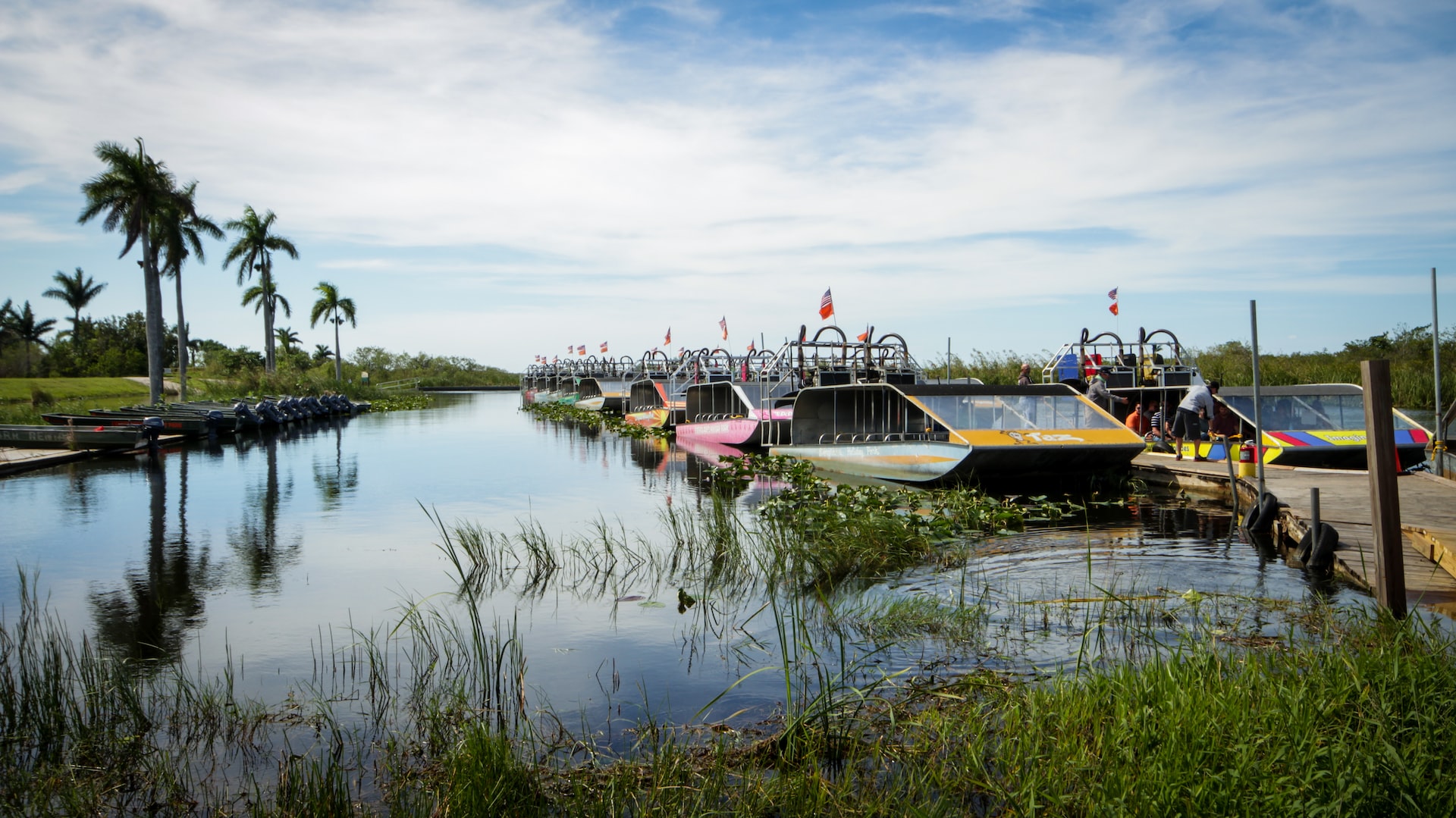 Southwest Florida is a beautiful part of the state with a stunning natural landscape and a lot of outdoor activities for you and your family. From gorgeous beaches to the western end of the Everglades, it's a great place to go boating or fishing and soak up some nature.
Glamping Options
In Bonita Springs, this 2020 Airstream Bambi, known as "Lil' Sebastian," is a lightweight travel trailer that's easy to tow — it hooks up easily to even some small SUVs — and set up wherever you're headed. It has all the high-tech upgrades you need to stay connected on your trip: a JVC stereo with Bluetooth connectivity for streaming music from your devices, a CD player, radio, an HD LED TV with a DVD player, USB, and 110V charging USB ports, and 110 V outlets throughout the trailer.
If you're heading to Fort Myers, this 28-foot travel trailer is ready for your next adventure. It boasts air conditioning, an outdoor shower, and a sizing awning to enjoy your evenings outdoors.
5. Florida Panhandle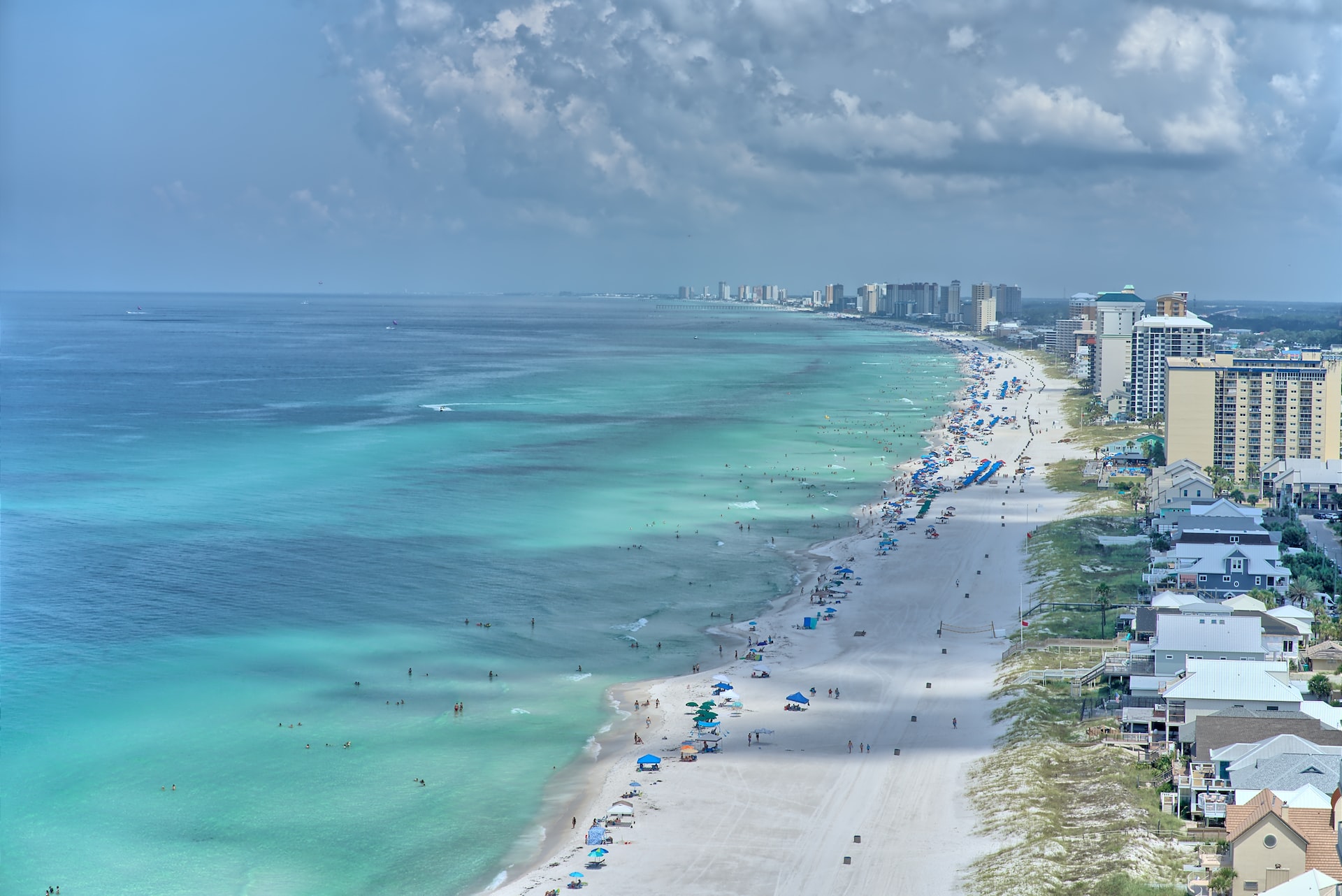 The Panhandle is teeming over with natural beauty. It borders Alabama, Georgia, and the Gulf of Mexico and boasts multiple national and state parks. There's plenty of nature and wildlife, as well as some excellent beaches, to enjoy when visiting cities in the area like Destin, Pensacola, and Panama City Beach. You'll find a range of activities, from lounging on white-sand beaches to snorkeling, swimming, fishing, and boating.
Glamping Options
When it comes to glamping options in the region, consider this 2021 CrossRoads RV Zinger. This rental comes with all the touches of home and has a spacious living room and dining room that converts to two twin beds for extra sleeping accommodations.
6. St. Augustine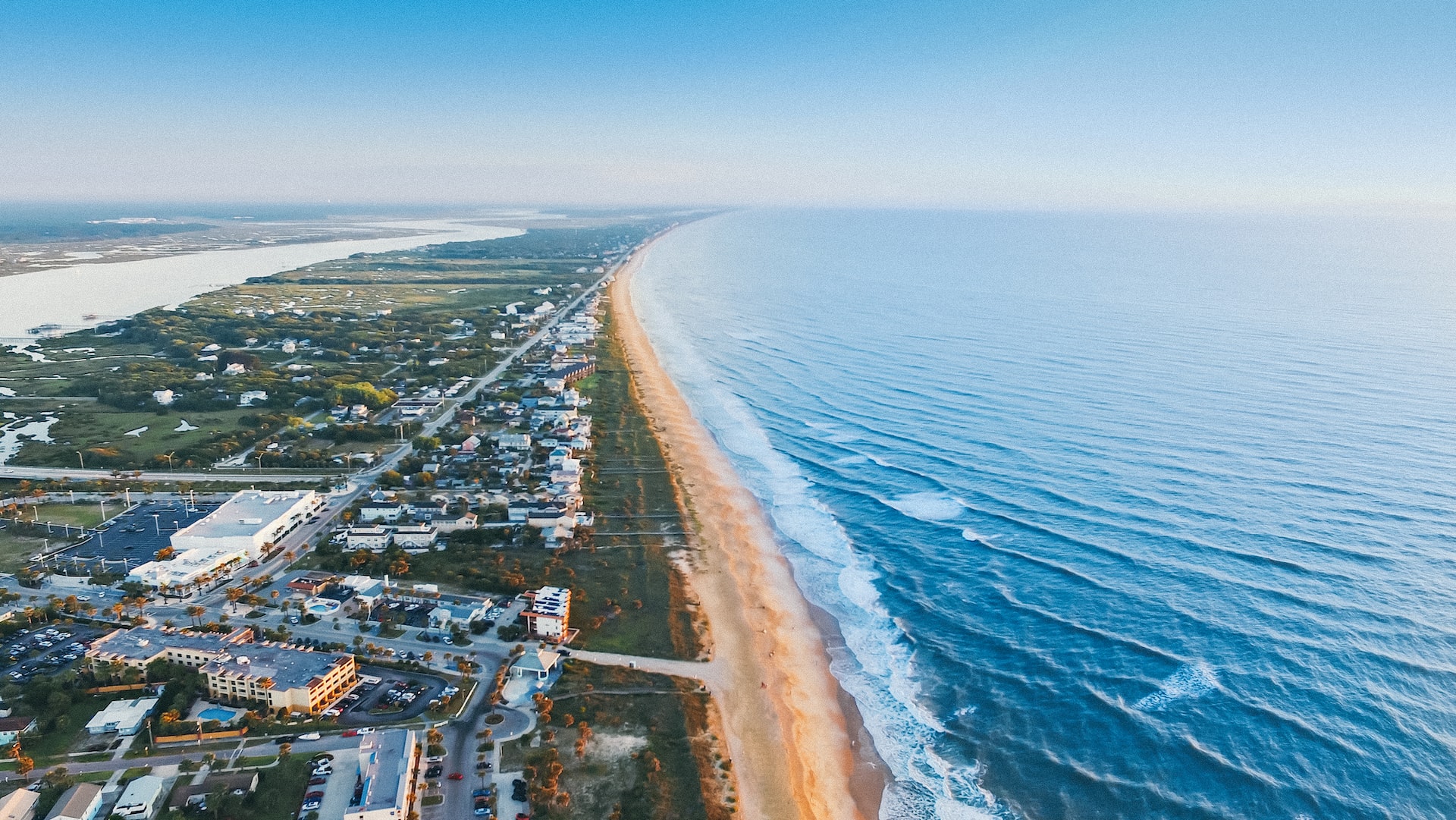 Northeast Florida boasts a range of cultural and historic activities — after all, St. Augustine is the oldest city in the United States. Be sure to visit Anastasia State Park and Amelia Island State Park. There's also a long list of wildlife areas, fishing charters, gorgeous beaches, nature trails, and more.
Glamping Options
Consider this cozy sailboat rental in the heart of downtown St. Augustine. It's the perfect getaway if you're looking for something a bit different and offers guests free Wi-Fi and private parking.
Interested in something on land? This adorable Winnebago Minnie is cherry red and, appropriately, Minnie Mouse-themed. The owners will drop off and pick up the rental at the location of your next adventure. Linens and essentials are included, and there are multiple options for sleeping: a queen-size bed, two full bunks, and a dinette that converts into an extra bed.
7. Jacksonville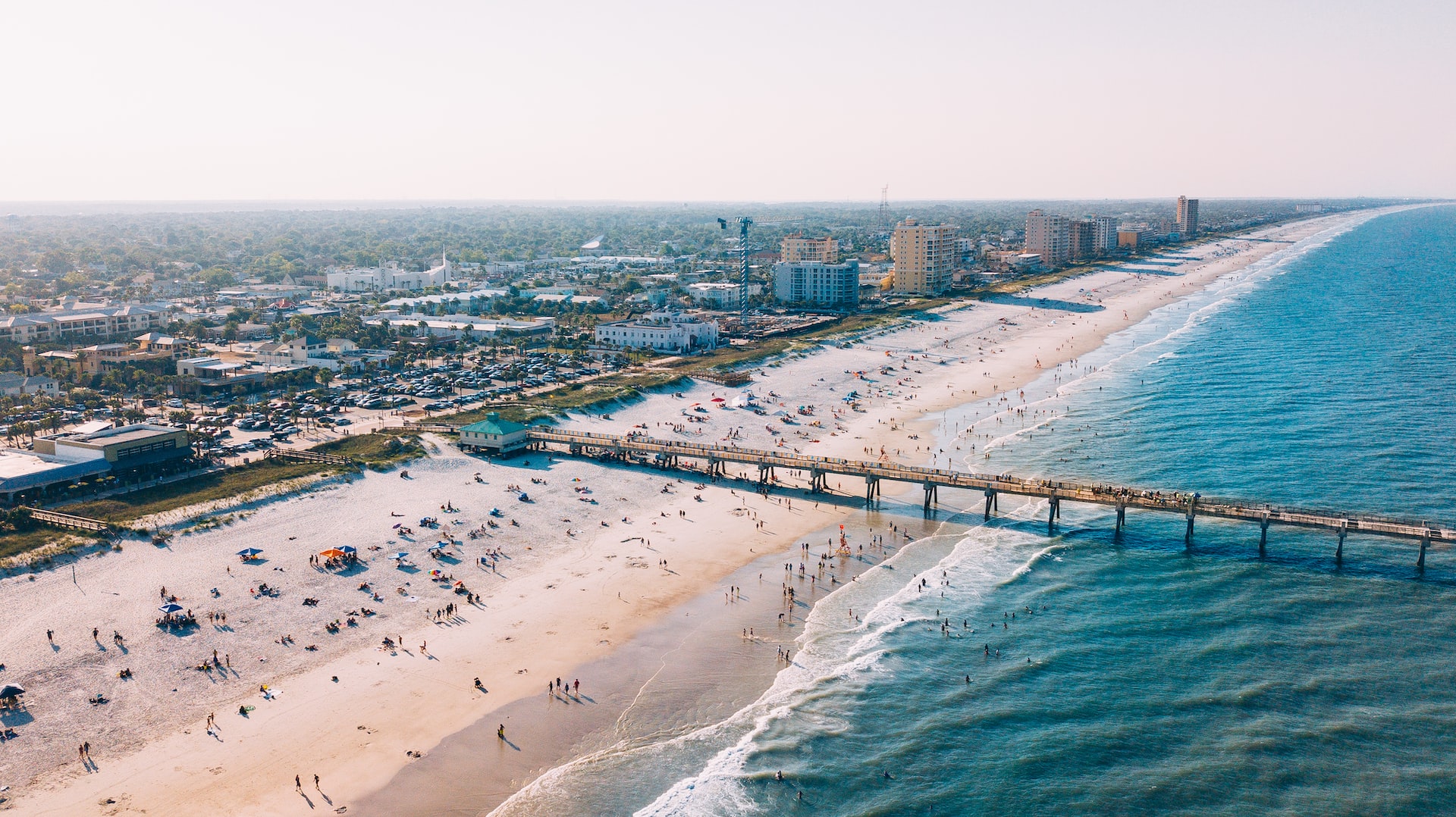 Located on the St. Johns River, Jacksonville is the most populous city in the state, and also offers one of the country's most value-friendly travel destinations. Visitors can enjoy any number of outdoor activities like paddleboarding, kayaking through marshes, surfing, and biking. Cumberland Island is only a short drive (and ferry ride) away, but the wild horses, armadillos, and Dungeness ruins more than make up for it.
Glamping Options
If you're interested in Jacksonville, check out this completely renovated Forest River Ibez that offers stylish boho chic for your next trip. You won't miss any of the luxuries of home as this rental boasts designer furnishings — it even has wall art — two bunk beds with activity books for the kids, a fully stocked kitchen, a gorgeous new bathroom with a full tub and shower, off-road tires, and air conditioning.
Plan Your Next Florida Glamping Vacation
Anyone can kick up their feet on the beach as part of the typical Florida vacation. Interested in something more unique? Consider one of these rentals — you won't regret it! Whether you're glamping or looking for more traditional accommodations (no shame in that), VacationRenter is here to help you have an amazing experience at your destination.