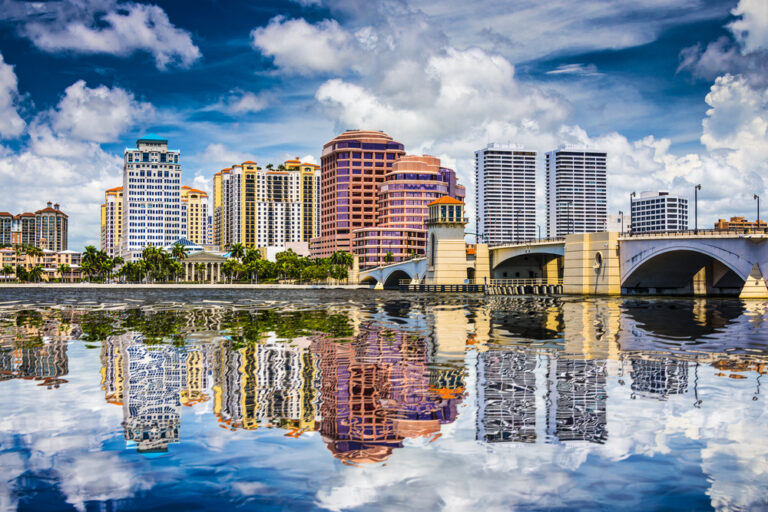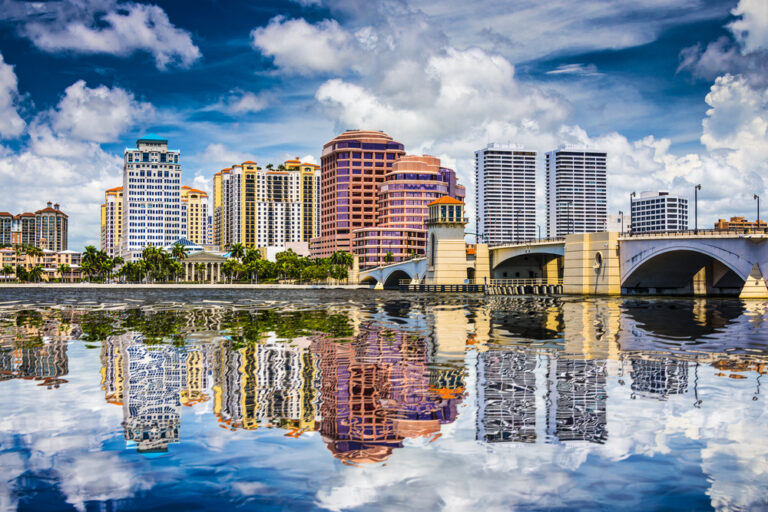 Palm Beach County offers great weather and lots of adventure, including many fun places to visit in West Palm Beach, Florida. Before we get into the thick of it, you'll want to explore Clematis Street when you arrive in the city. The street, located in the historic downtown, is known for its restaurants, boutiques, nightlife, and events.
Clematis by Night, West Palm Beach Green Market, Screen on the Green, and Sunday on the Waterfront are just a few of the events that regularly delight visitors. Read on to hear about other great spots on clematis. West Palm Beach is a location that is certainly not to be missed!
A few local favorites
Clematis offers an enormous variety of restaurants, bars, and even a barcade. This single street is the liveliest night scene in West Palm Beach. Be sure to check out Hullabaloo for some of the most inventive cocktails you've ever tasted, not to mention a killer full-service menu. Also, hit up Hullabaloo for brunch, too. If Italian is what you seek, be sure to try out Lynora's. Don't forget to taste the meatballs! And if late-night shenanigans are what you need, you can't miss the Lost Weekend barcade. Continue reading to hear about the top 5 places to visit in WPB.
CityPlace
CityPlace is a sophisticated lifestyle center in downtown West Palm Beach. While shopping, you can visit the Armory Art Center and the Restoration Hardware Gallery, which includes a skylit rooftop restaurant, estate gardens, and rooftop park. You'll find a meal to satisfy any craving, with over 30 restaurants from which to choose.
Pro Traveler Tip: Be sure to check out Copper Blues for some great food and live music. See the events calendar here.
Norton Museum of Art
The Norton Museum of Art contains over seven thousand works. You'll see photography and contemporary art exhibits, as well as Chinese, European, and American works of art. You can enjoy a tour of your choice, including highlights of the Collection, Architecture and Sculpture Garden, Special Exhibitions, and Art After Dark.
Pro Traveler Tip: Check out the events calendar as the museum regularly offers free events including talks, presentations, films, performances, as well as many other types of events.
After touring the museum or attending one of the many events, enjoy a delicious meal at the Restaurant at the Norton, which overlooks The Pamela and Robert B. Goergen Garden.
Antique Row
You'll find over forty antique shops, art galleries, and specialty shops on one street along Antique Row. Take to the sidewalks and find vintage furniture, art deco objects, fine, and decorative art, antiques from the seventeenth to the twentieth centuries and more.
Pro Traveler Tip: This place is chock-full of antique goodies, and equally as impressive is its event calendar. Check it out for an extensive list of activities for you and your fellow traveling companions.
A couple of the favorite special events include Holiday Stroll on Antique Row and Annual Evening on Antique Row. Also, you don't need to go far to find a great meal. Enjoy one of the restaurants that complement the shops.
South Florida Science Center and Aquarium
The South Florida Science Center and Aquarium –the region's largest fresh and saltwater aquarium– features interactive exhibits that are fun for all ages.

The Fisher Family Science Trail connects fifteen exhibits, including Physics Forest, a gem panning station, a human sundial, and a dinosaur walk. A digital planetarium and 18-hole mini-golf course add to the fun. You can scan the sky in the observatory with a high-tech telescope.
Pro Traveler Tip: Included with the cost of admission is a free round of mini-golf. Plan your itinerary accordingly to ensure you're able to enjoy that built-in feature of the aquarium.
Mounts Botanical Garden
Mounts Botanical Garden is simply breathtaking and shows off 22 unique garden areas. The most popular garden areas include the Children's Maze, Windows on the Floating World, Garden of Tranquility, Gazebo Garden, and Florida Natives Garden.

Meander through 14 acres of colorful tropical and subtropical plant displays, and relax on benches that are located throughout the garden. Then picnic at one of the tables that overlook the pond.
Pro Traveler Tip: Mounts is incredible and offers the world an enormous gardening resource. Take advantage of the tips and tricks found here on the website.
West Palm Beach Is Waiting For You!
West Palm Beach has so many incredible sights waiting for you to explore when you decide to book a vacation! Whether you're looking for some nightlife, a cultural injection of art and antiques, or some breathtaking natural encounters, West Palm Beach, Florida has got you covered.
Be sure to check out VacationRenter when you're looking for lodging, and we'll see you in West Palm Beach soon!