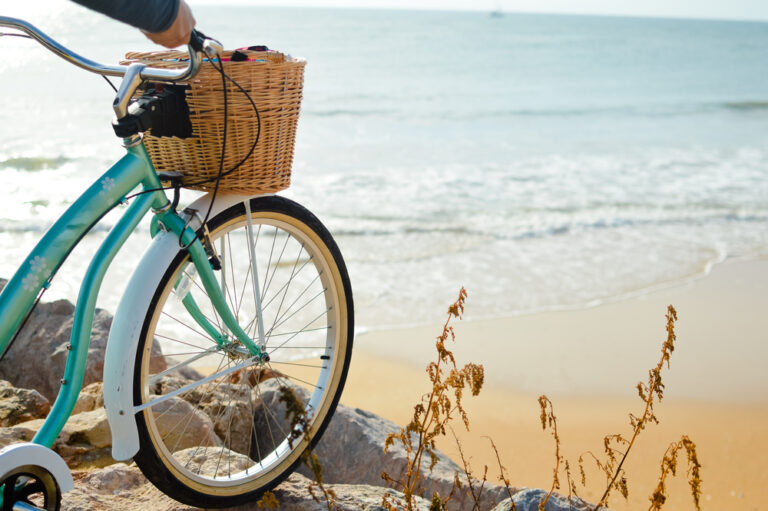 It's official: more people are looking to travel domestically within the U.S. According to a recent survey, a whopping 87% of Americans would rather travel to one of the 50 states than an international location. If you count yourself in that camp and are daydreaming of spending an afternoon basking in the hot sun, with a refreshing drink in hand, listening to the waves crashing along the sand — you're in luck! Below, we've assembled four of our favorite beach towns in the U.S.
You might be thinking there are hundreds of big and small beach towns in the United States, so how did we arrive at this list? Well, we asked over 1,000 people which cities and towns are the best locations for a beach trip. Keep reading to see what they have to say, and maybe you'll find your next beachside destination by the time you scroll all the way to the bottom.
1. Hilton Head Island, South Carolina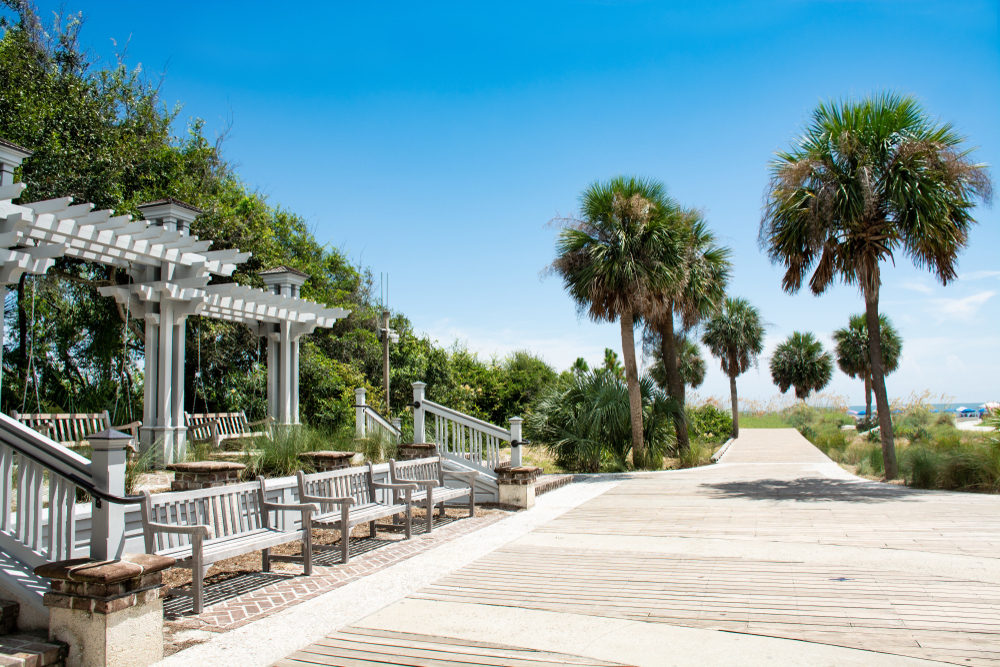 Tucked away in the southernmost point of South Carolina, Hilton Head serves as the perfect location for anyone who loves outdoor activities — which is probably why it is perpetually being voted as one of the best beach "towns" in the U.S. This gorgeous island is loaded with over 50 miles of walkable trails. Are you a golfer? Then you're in luck, as this small island full of master-planned communities boasts over 40 courses to explore.
Things to Do in Hilton Head
Hilton Head Beaches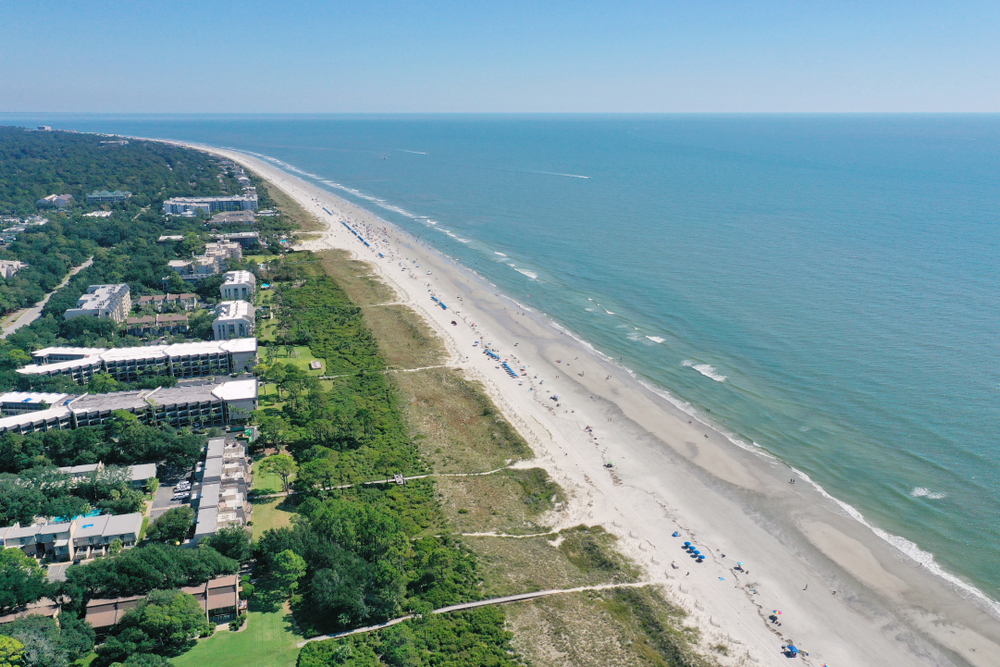 For those who are in search of the road less traveled, you can find your way to Fish Haul Creek Beach or Mitchelville Beach, which are typically less crowded than the other beaches on the island. These secluded spots require a little bit of a trek, so we only advise you to head there if you're feeling adventurous!
Pro Traveler Tip: While there is an airport located right in Hilton Head called Hilton Head Island Airport, the neighboring city of Savannah has a larger option — Savannah Hilton Head International — generally offering cheaper fares.
Where to Stay in Hilton Head
Finding a great area to stay on this five-by-12-mile-long island isn't hard. Find the luxury rental of your dreams in the Port Royal Plantation neighborhood. This is the only private residence on the island. Traveling with kids? check out Hilton Head Plantation for some great options for families. And finally, look into options in Indigo Run, which is a hidden gem among Hilton Head's world-class communities.
2. St. Augustine, Florida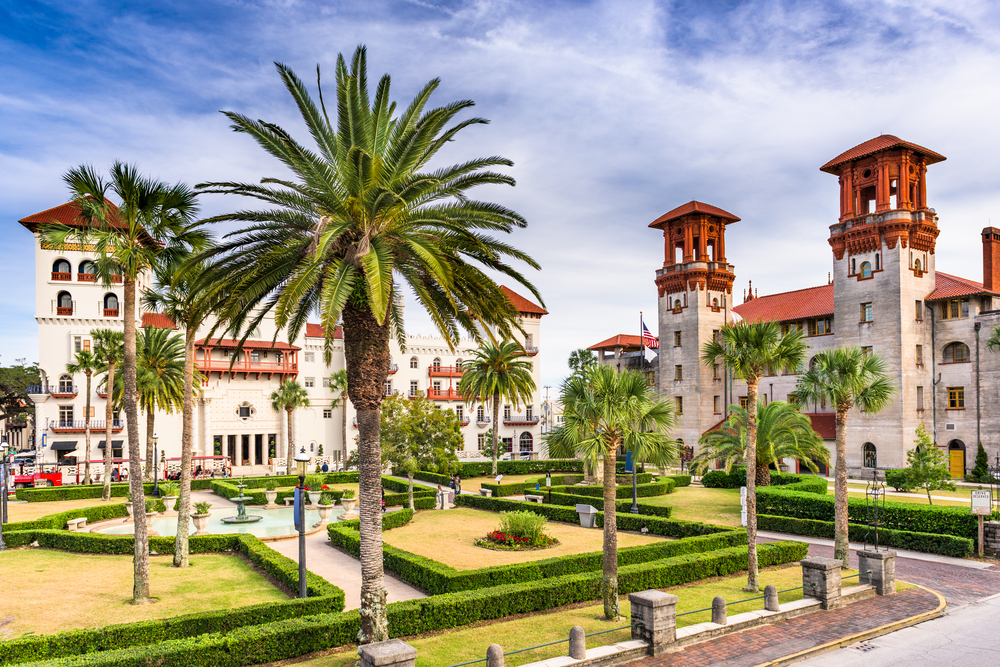 Florida has definitely earned its title of having some of the best coastal cities in the U.S. because of its Caribbean-like coasts and perpetually warm weather. After all, each year, thousands of college students flock to South Florida seeking the spring break of a lifetime. But if Miami is the mecca for a wild spring break getaway, then St. Augustine is your go-to city for a laid-back beach trip.
Just an hour's drive away from the Jacksonville International Airport, St. Augustine stands proudly as the oldest city in the United States. It was founded by the Spaniards in 1565, over 200 years before the U.S. gained its independence, and the state of Florida rightfully does its part to preserve the city's historic charm. As you set foot on St. Augustine's streets, you'll be greeted by majestic buildings with Spanish-style architecture, the occasional horse-drawn carriage, and 42 miles of incredible beaches as far as the eye can see.
Things to Do in St. Augustine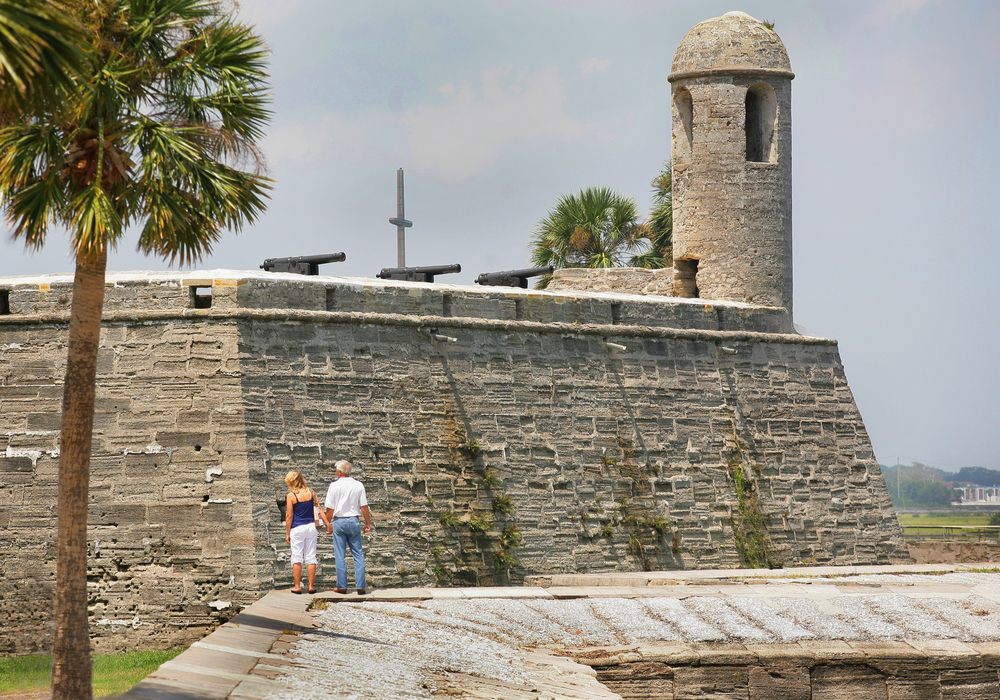 Pro Traveler Tip: Be sure to look into the St. Augustine TourPass to save big on a ton of different local attractions.
Where to Stay in St. Augustine
You can pretty much drive along St. Augustine's coastline until you find the right spot for you, but we'd suggest starting at Vilano Beach up north, making a pit stop in the Colonial Quarter, and then cruising all the way down to Crescent Beach. The Colonial Quarter serves as the city's historic time capsule, with over 450 years of stories etched within the village walls. Heavily influenced by Spanish, British, and Cuban culture, the Colonial Quarter also has several authentic restaurants for foodies to indulge in!
3. Monterey, California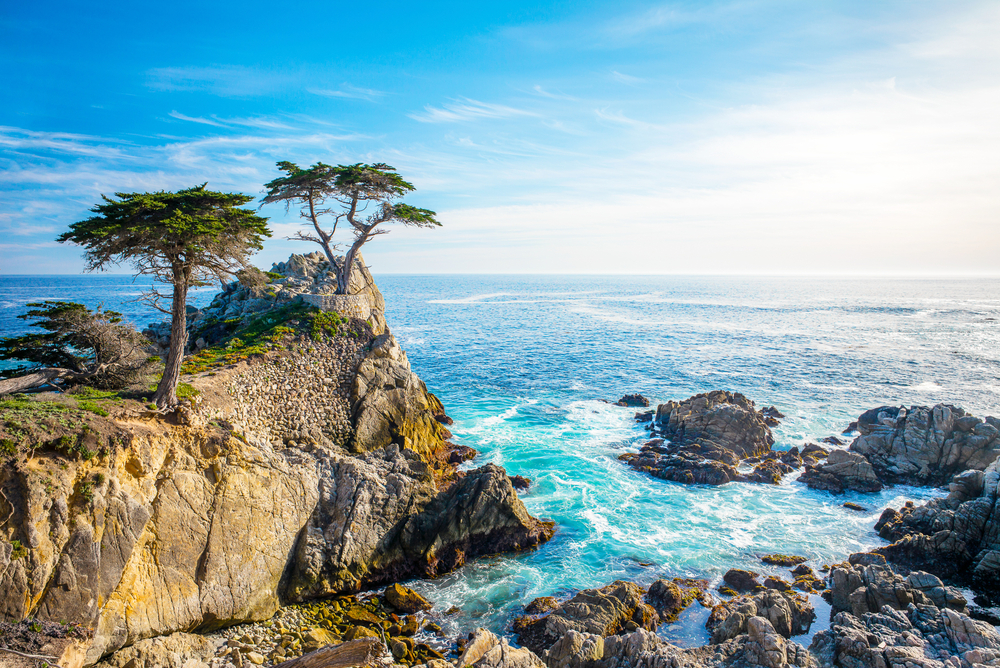 Come experience a bit of Californian history and soak up the sun in this coastal haven that's full of culture. For example, did you know that Monterey boasted the first public buildings in all of California? It was also once the capital of Alta California for both Spain and Mexico. Nowadays, Monterey is famous for its world-class aquarium, its incredible jazz festival, and its iconic Fisherman's Wharf.
Things to Do in Monterey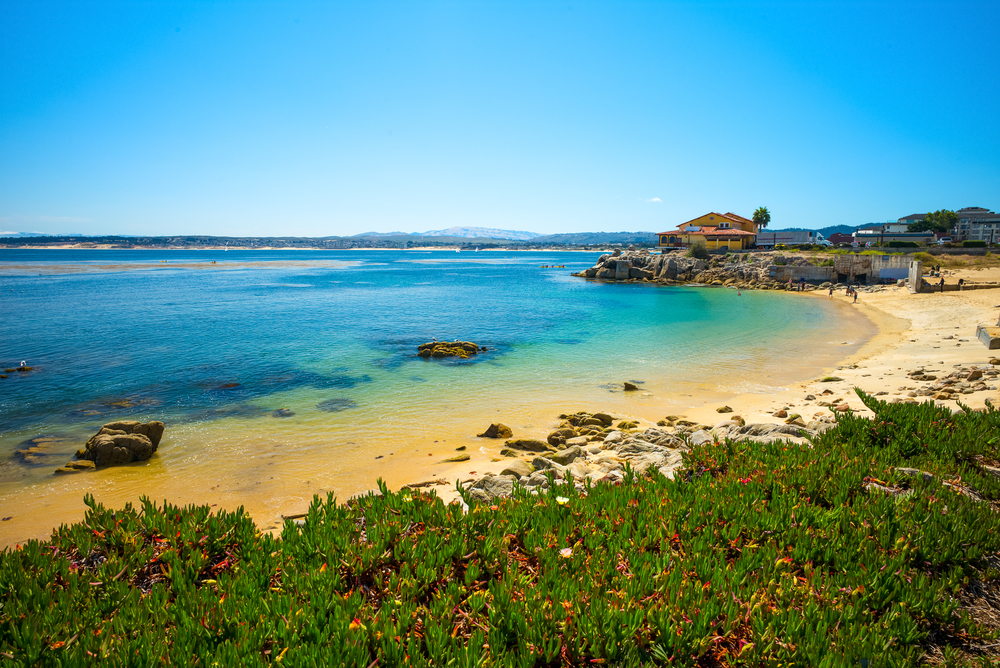 Pro Traveler Tip: Plan your trip during the first half of May for fewer crowds and tons of food festivals. There's even an Artichoke Festival!
Things Monterey is Famous For
As you take a stroll down the row, you'll find that there's plenty to see and do, but the most notable things to check out are the Monterey Bay Aquarium, and to treat yourself to a wine tasting. Within one block on this road, you can choose from at least five different tasting rooms that house wines from 175 different vineyards. As you sip on your glass of award-winning Chardonnay, you can look out into the distance and appreciate gorgeous views of the Pacific. Cannery Row is a must-see if you decide to visit this Californian beach town.
Where to Stay in Monterey
Depending on what you're looking for in a vacation rental, let's start off by considering downtown. Especially if you're traveling to this spot for the first time, downtown Monterey will give you close access to all the action on the coast. IF you're looking for something a bit more economical, consider finding a rental on Munras Avenue. And finally, to stay close to the clubs, bars, and nightlife, find a vacation rental in Cannery Row located right next to Fisherman's Wharf.
4. Rehoboth Beach, Delaware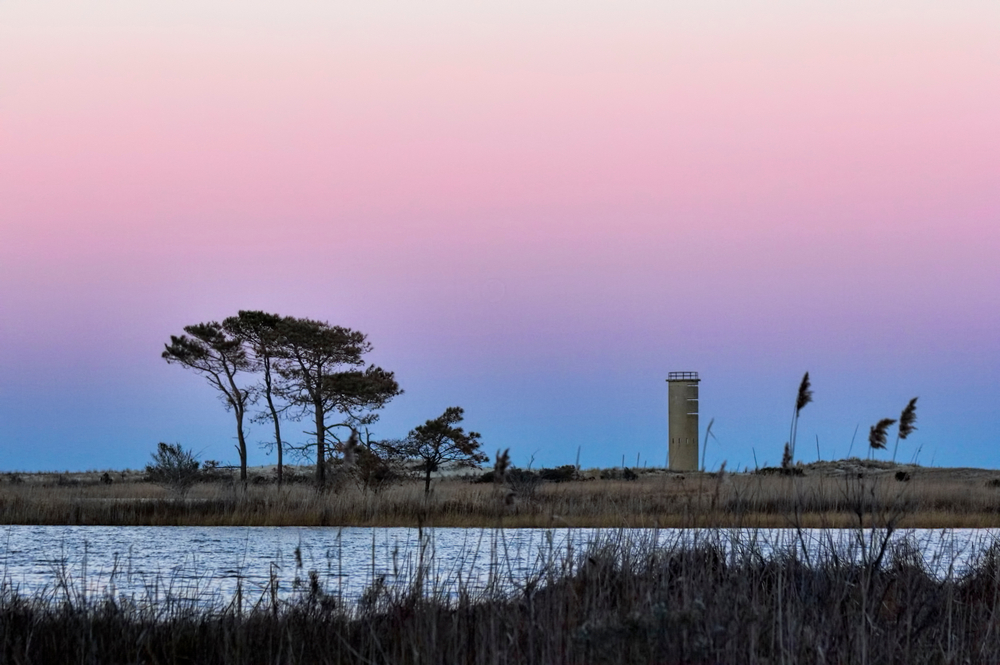 This cute little coastal town has one of the coolest boardwalks on the East Coast. The boardwalk is lined with a ton of great restaurants, shops, and other attractions. You might even spot a vacation rental or two! Below, let's dive into some of the different kinds of fun this town has to offer, as well as where to find a great vacation rental.
Things to Do in Rehoboth Beach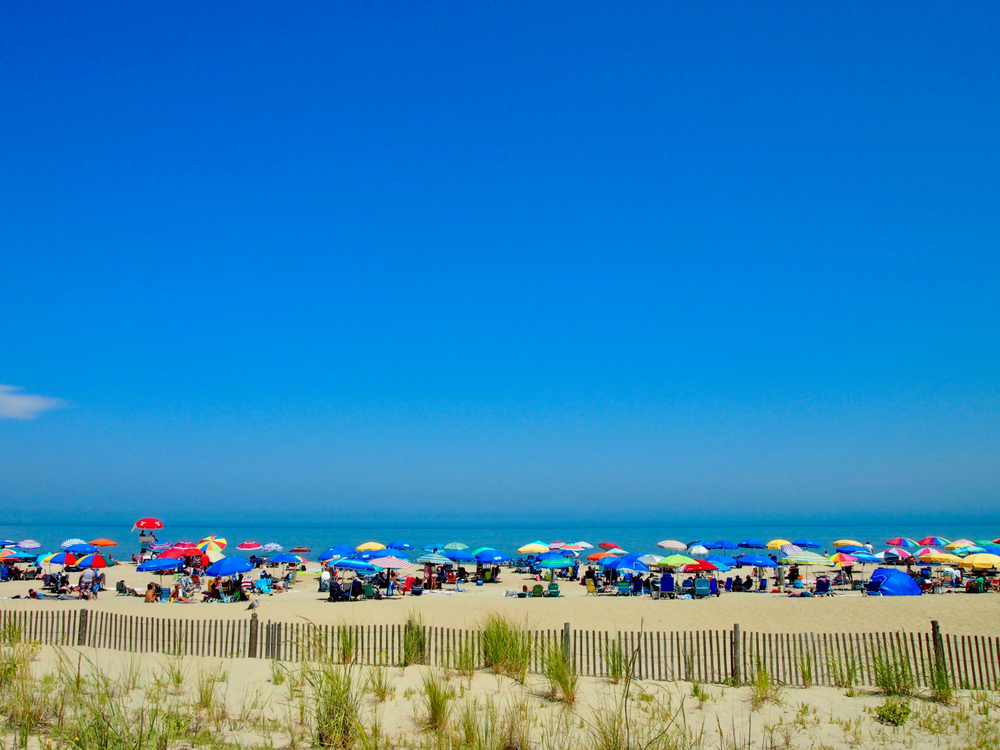 Pro Traveler Tip: Planning your trip for early May or late August will help to avoid some of the crowds and costs.
Where to Eat in Rehoboth Beach
For our food-loving friends, you can venture over to Eating Rehoboth, a walking food tour that allows you to hit all of the city's hot spots! This all-inclusive tour saves you the hassle of searching for the best local restaurants, and you definitely get your money's worth of delicious dishes.
If the food tour doesn't quite fit into your schedule, one restaurant we highly recommend is the Big Fish Grill. This establishment has nothing but great reviews and is part of the Delaware Culinary Trail, an official list of restaurants for visitors to get a premier dining experience. They offer mouthwatering seafood plates that taste so fresh, you'll want to come back for more! Big Fish Grill also offers in-demand cooking classes, so if you're interested in learning their culinary secrets, you better book your spots ASAP.
Where to Stay in Rehoboth Beach
Finding your dream vacation rental isn't difficult in Rehoboth. You'll spend a lot of time right on the water if you book a rental in South Rehoboth; the beach is dotted with gazebos in this part of town. If something a bit more elegant is what you're after, check out the high-end boutiques and sensational dining in North Rehoboth. Downtown still remains the top option for those looking for quick waterfront access and tons of attractions, especially if you're traveling with kids.
Your Beach Vacation Awaits!
No matter where you are in the United States, there's at least one beach town out there that's right for you. So, have you found your next target yet? Once you've found it, it's time to find the right vacation rental that suits all your needs within your budget. VacationRenter can make it happen in no time.