Europe has many illustrious exports that are readily enjoyed in the United States. From bold wines to delicious chocolate, handcrafted furniture, and sophisticated cars — the European brand remains strong in our collective consciousness. The importation of European sports, however, is a different story, though that all seemingly changed in 2019. Thanks to an assist from Netflix's award-winning Drive to Survive series, Formula 1 (F1) racing has surged back into popularity in the States.
Watching a race on T.V. is far different than attending one in person. The primary thing that gets lost in translation is the sheer speed of the F1 cars screaming past at around 180 mph, not to mention the party-like atmosphere of a Grand Prix weekend. The best part? With the introduction of the Las Vegas Grand Prix in November, the U.S. will have three races of its own that beg to be experienced. High-octane European entertainment is here, and it's going to be a whole lot of fun!
If it's your first time planning to attend a Grand Prix, you probably have plenty of questions: Which race should you go to? How long is an F1 race? And where are you going to stay? Here's everything you need to know about the three races taking place in the U.S. in 2023.
Miami Grand Prix
2023 Dates: May 5 to 7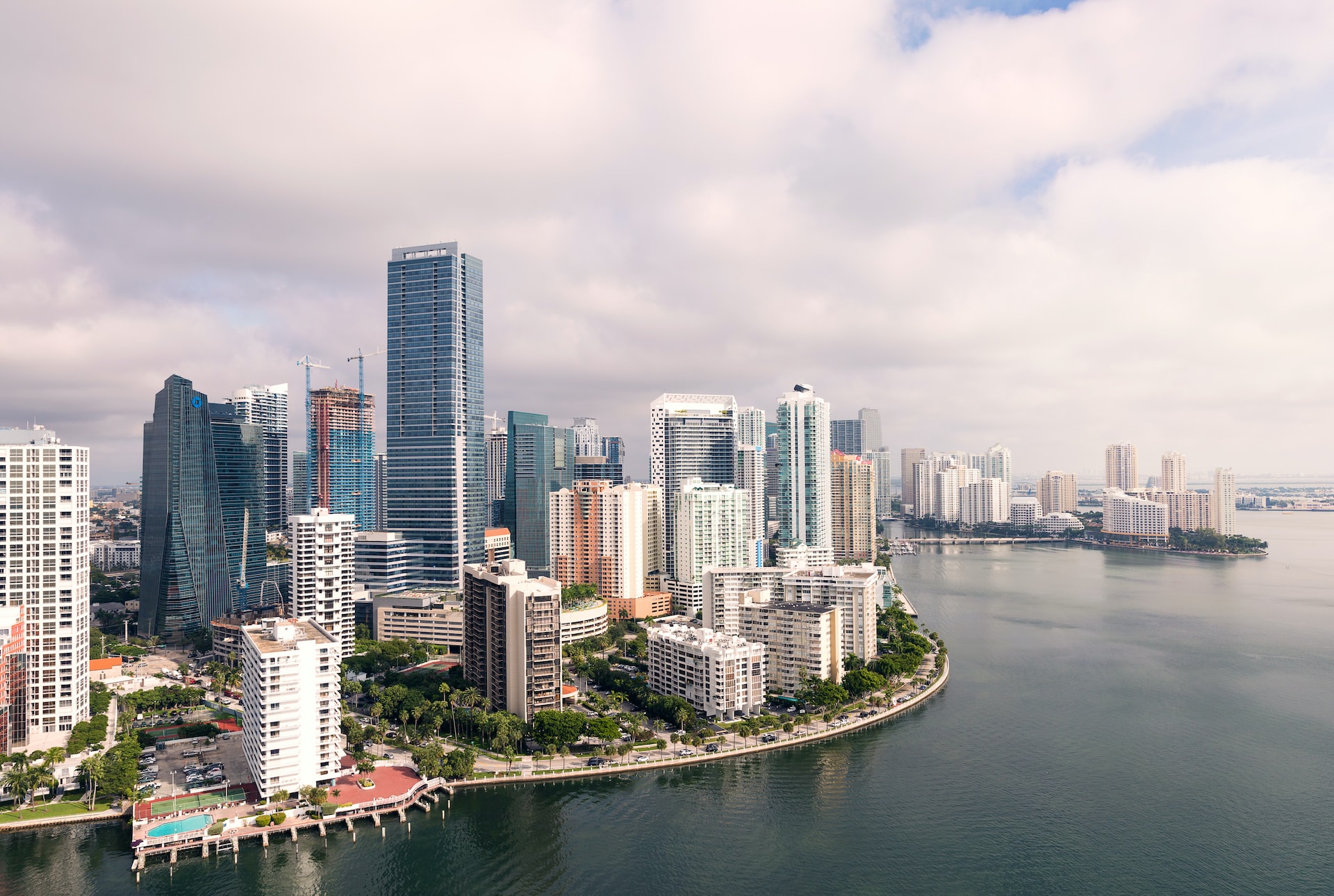 The inaugural Miami Grand Prix got its start in 2022, and the over 240,000 fans who attended the Grand Prix weekend were not disappointed. It featured 45 on-track passes, which is when a driver overtakes the car ahead of him — an incredibly exciting development to witness firsthand. Ultimately, no one could stop Red Bull Racing's Max Verstappen from crossing the finish line ahead of the two Ferrari drivers in hot pursuit, with a time of one hour and 34 minutes.
With all the excitement around the race, VacationRenter has seen a 408% increase of interest in searches for rentals in May for the F1 dates over the prior month. The 2023 Formula 1 season will feature a record-breaking 24 races, with Miami being the fifth stop along the circuit. The 2023 Grand Prix Miami will once again be held at the Miami International Autodrome, situated in Miami Gardens beside the Hard Rock Stadium — or about 20 miles from downtown. If you're in town for a while, consider checking out Beachside Grand Prix in Cape Canaveral, the premier, all-electric go-karting raceway in the area, especially if you want to test your mettle like your favorite F1 athlete.
Where to Stay in Miami, Florida
Miami is a city that needs no introduction. It's known for its beautiful beaches, vibrant nightlife, and Art Deco architecture. The city will be buzzing with excitement during the Grand Prix, and there will be plenty of things to do and see. But first, you need a place to lay your head.
Some of the safest areas to stay in Miami are the neighborhoods of Coral Gables and Coconut Grove, which have a nice mix of rentals and hotels to choose from — but keep in mind it can take over an hour to get to Hard Rock Stadium from these places. There are plenty of hotels near Miami Grand Prix, with the closest hotel to Hard Rock Stadium being the Stadium Hotel. This accommodation is more of a low-budget option than some of the premier Miami F1 hotels that tend to drive up their prices ahead of big events like this race or the Super Bowl. Our suggestion is to find a rental in Coral Gables, Coconut Grove, Kendall, or Pinecrest, and use the many rideshares like Uber or Lyft available day or night.
United States Grand Prix
2023 Dates: October 20 to 22

The second leg of our Formula 1 trip guide is the vibrant city of Austin, Texas. The capital of Texas is home to the Circuit of the Americas (COTA) which hosts the U.S. Grand Prix — so don't call it the Austin Grand Prix, unless you want to sound like a rookie. While Las Vegas and Miami are new to the circuit, this Grand Prix has been a COTA staple since 2012. This year, the 3.4-mile race will occur from October 20th to the 22nd, and it promises to be a high-octane event.
If you plan to visit Austin for the U.S. Grand Prix, we recommend arriving a few days before the race to explore this lively city. Austin has exploded in recent years as a destination known for its music, food, and nightlife, making it the perfect place for a fun-filled trip.
Based on VacationRenter data, we've seen a recent surge in searches for the dates of October 17 to 20th in Austin — with the most popular check-in day being Friday, October 19th. Pro-tip: consider arriving a day earlier to beat the crowds.
Where to Stay in Austin, Texas
If you're wondering where to stay in Austin for Formula 1's exciting weekend, we've got you covered. The Circuit of the Americas is located among the rolling hills just outside of downtown Austin — a little over 10 minutes from the Austin-Bergstrom International Airport, so getting there is a breeze. Staying in the Central Downtown area will put you close to plenty of popular attractions, such as a number of hotels and restaurants, and even the Texas State Capitol.
You can find multiple hotels near Austin's F1 track, but if you're looking for nightlife, you'll want to book a hotel or rental near the 6th Street Historic District, a happening part of downtown with a nice variety of things to do. The Austin F1 hotels are not as expensive as Miami, but they do tend to book up fast, so it pays to book as far ahead as possible.
Las Vegas Grand Prix
2023 Dates: November 16 to 18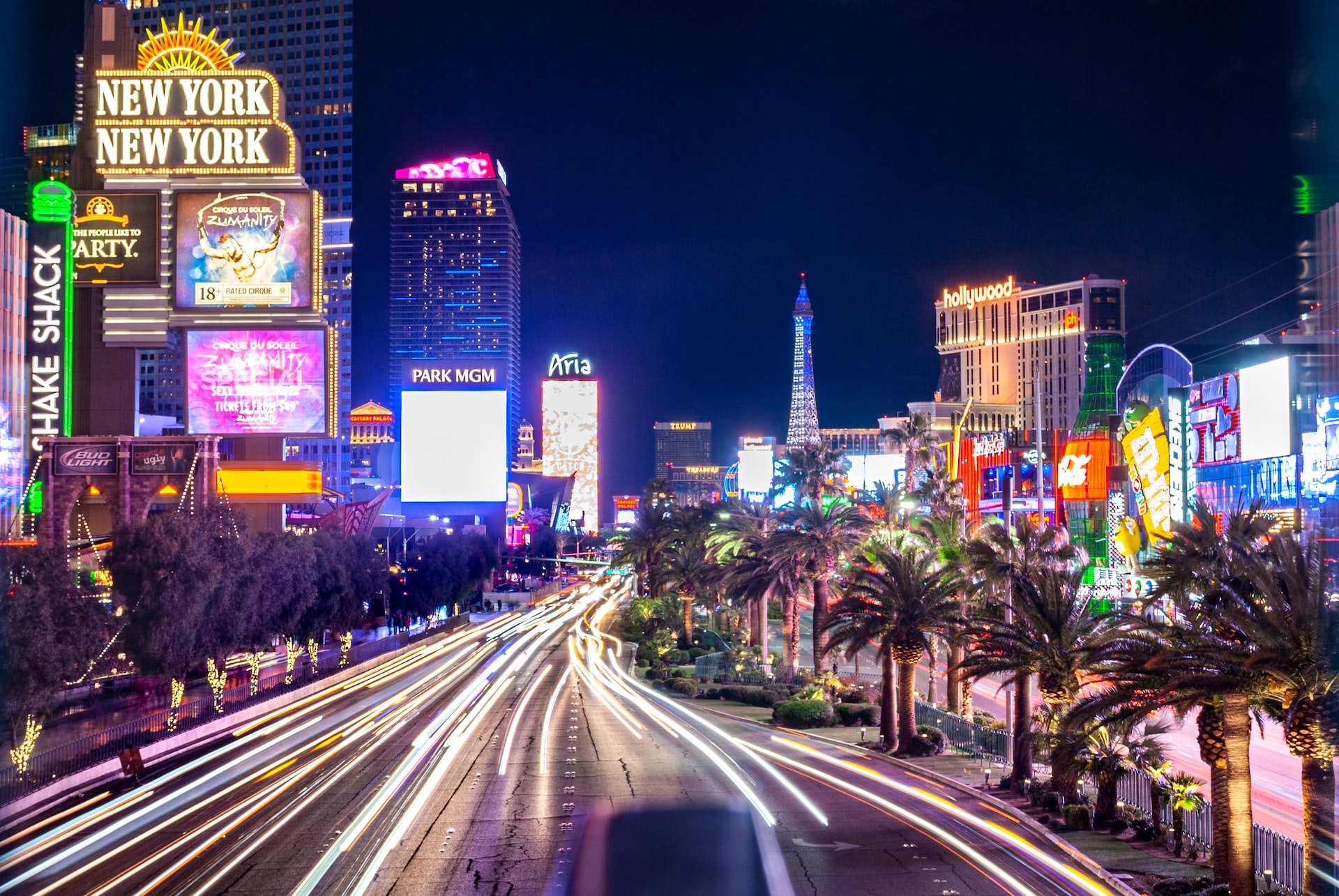 Viva Las Vegas! As the penultimate stop along the circuit before the final race in Abu Dhabi, the 2023 Las Vegas Grand Prix is setting itself to be a drama-filled, can't-miss affair. Buzz is building, and rightly so, as there hasn't been an F1 race in the heart of downtown Las Vegas since 1982. Whereas other cities along the circuit have famous Grand Prix hotels like the Hôtel de Paris and the Fairmont in Monaco, Vegas is home to internationally acclaimed landmarks like Caesars Palace, the Bellagio, and the Venetian. Well, the good news is, just like Monaco, Vegas' all-new 3.8-mile, 14-turn street circuit will wind its way past all those iconic locations and more. This night race starts at 10 p.m. and aims to take advantage of all the Strip's spectacular illuminated splendor.
Average speeds along this racetrack are expected to match those set in Monza, Italy, which is known as F1's "Temple of Speed" for its blisteringly fast straightaways. Combine those speeds with Vegas' party atmosphere, and it's safe to say that this is one race you absolutely don't want to miss. Watch this space for additional insights closer to the Las Vegas race!
Where to Stay in Las Vegas, Nevada
Like the in-and-out express weddings this city is notorious for, it's hard to find a better match than Formula 1 and Las Vegas. On the other hand, finding a place to stay in Sin City from November 16th to the 18th is already posing to be quite a challenge. F1 Vegas hotels are quickly booking up, and prices are through the roof. The best hotels for F1 in Las Vegas are affiliate partners like the Venetian and Resorts World, but they also don't come cheap. Instead, try taking advantage of some easy-to-book rentals near the action for half the price.
Frequently Asked Questions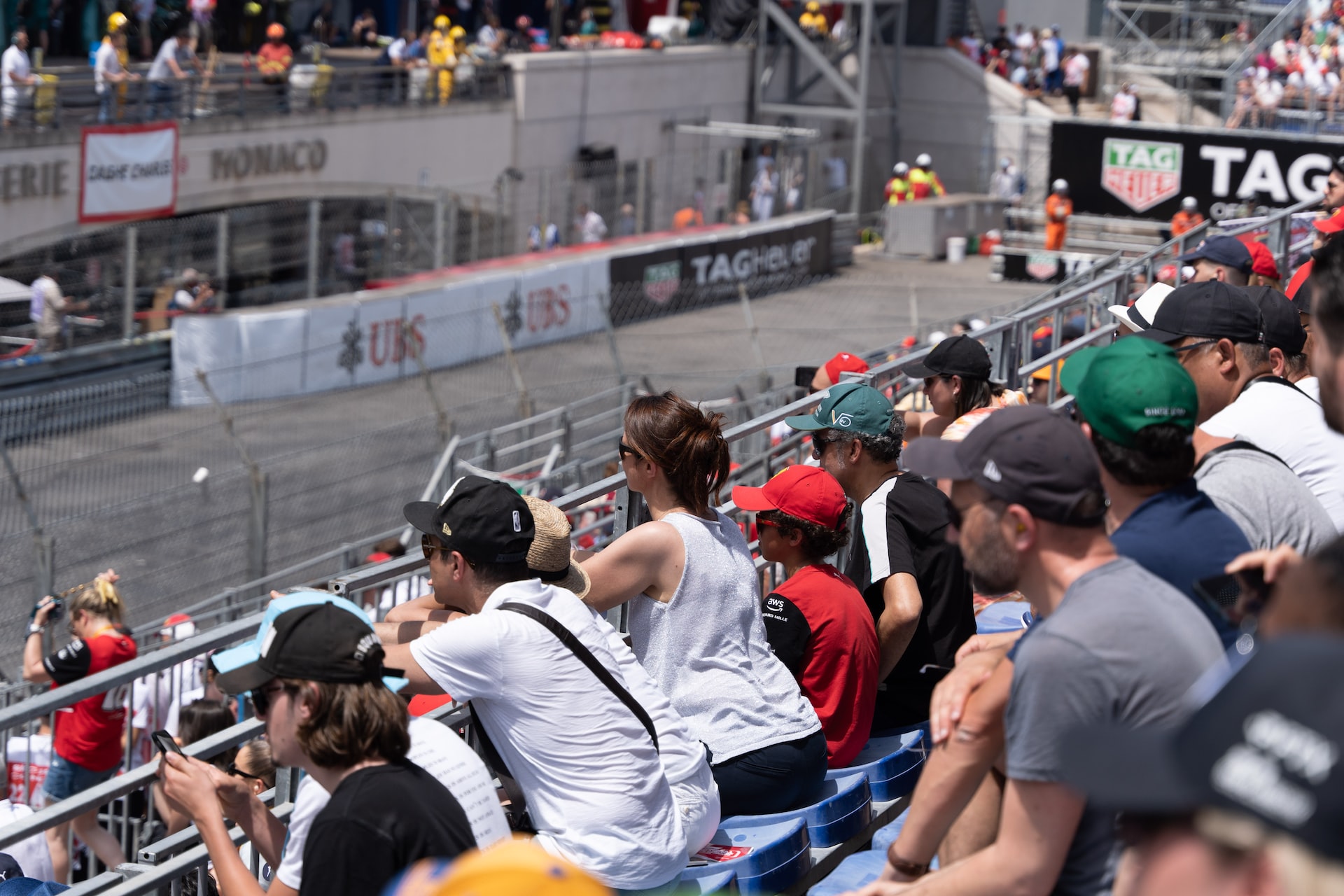 Are you itching to see a Grand Prix trackside but still have some questions? Here is some advice on what to bring with you, when to plan your trip, and how to secure F1 tickets.
What should I bring to an F1 race?
It's important to come prepared when attending an F1 race. Here are some items we recommend bringing:
Comfortable clothing and shoes. F1 races can be a full-day affair, so wearing comfortable clothing and shoes is essential.
Earplugs. The sound of the engines can be incredibly loud, so bringing earplugs is highly recommended.
Sunscreen. If you're attending any daytime races, make sure to bring sunscreen to protect your skin from the sun.
Hat and sunglasses. These items can help protect you from the sun and keep you cool.
Binoculars. Bringing binoculars is a great idea if you want a better view of the action on the track.
Camera. You'll want to capture the excitement of the race, so bring a camera to take photos and videos.
Cash and credit card. While many vendors at F1 races accept credit cards, it's always a good idea to bring some cash just in case.
How far ahead should I plan my trip for an F1 race?
We recommend planning your trip to an F1 race at least six months in advance. This will give you enough time to secure your accommodation, flights, and tickets. It's important to note that F1 races have only increased in popularity, and tickets tend to sell out quickly, so it's best to plan ahead to avoid disappointment.
How can I get F1 tickets?
There are several ways to get F1 tickets. You can purchase them directly from the official F1 website or use a third-party vendor. It's important to do your research before purchasing tickets to ensure that you're buying from a reputable source. Some popular third-party vendors include StubHub and Viagogo. Keep in mind that F1 tickets can be quite expensive, so be prepared to spend a significant amount of money. However, the experience is well worth it for racing enthusiasts and sports fans alike.
Plan Your Next F1 Trip Using VacationRenter
Welcome to the world of Formula 1 racing, where adrenaline, speed, and high-stakes thrills combine to create a one-of-a-kind spectacle. To experience one of the many Grand Prix cities in the U.S. or spread around the world, simply press the button below to begin your electrifying adventure.