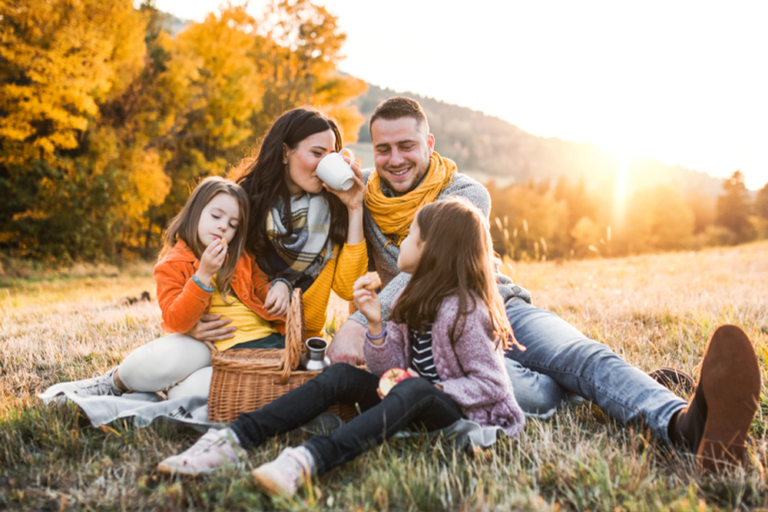 As fall fades into winter, many of us start to anxiously look forward to the holiday season. Time away from work gives us an opportunity to spend quality time with family and friends as we gather around a bounty of food, drink, and presents. It's a joyous season, dedicated to showing gratitude for good things in our lives and celebrating enriching relationships that we have.
It's traditional for family units to come together for Thanksgiving to enjoy each others' company while cooking and consuming excessive amounts of food. And it's a great way to spend the holiday — there's no doubt about that — but you don't have to stay home to invest in quality time with your loved ones. You can also enjoy quality family time at a new vacation destination.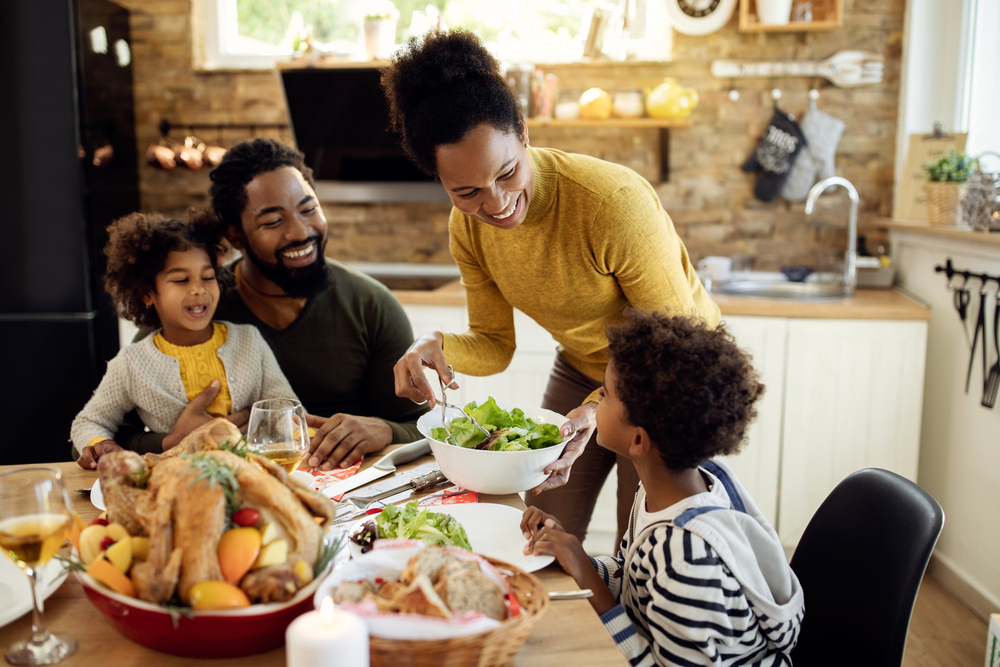 Taking a trip is the perfect way to strengthen your significant relationships, and Thanksgiving is actually one of the best times to travel, so it's a win-win situation. Whether you want to visit new places with your family, four-legged friends, or as a solo traveller, our Thanksgiving travel guide will help you find the perfect city for your holiday getaway!
According to our data at VacationRenter, these are the top 12 U.S. destinations for Thanksgiving travel in 2021, in no particular order — with 6 out of 12 of the top destinations located in Florida:
Since the destinations listed above are highly sought out and many properties are likely booked already, if you want to avoid the crowds this Thanksgiving season, here are a handful of family-friendly and pet-friendly alternatives below.
5 Family-Friendly Getaways for Thanksgiving
Travelling as a family is one of the best ways to deepen bonds and create life-long memories with your loved ones, but sometimes things can get a little hectic when on vacation. The key is choosing a location that offers opportunities for family members to spend time apart as well as facilitating time together. To help in your destination decision, take a look at our list below for five amazing cities in the country to celebrate Thanksgiving with your family!
Kiawah Island, South Carolina
This small resort community on the East Coast is perfect for families who enjoy the finer things in life. Regardless of where you stay in Kiawah Island, you'll be in the lap of luxury for your Thanksgiving celebration. If you're looking for rest and relaxation, get pampered at one of the full-service spas or soak up the sun on the pristine beaches. 
If you're a more active vacationer, you can play a round of golf on world-class courses or explore the tidal trails which weave along the South Carolina coastline. Rich with wildlife and neighboring a nature preserve, this small town offers a big list of family-friendly activities for your Thanksgiving getaway.
Park City, Utah
Start your snow-sliding season at one of the top resort areas across the globe. Park City is the perfect home base for a snow-filled Thanksgiving holiday. Nestled at the foot of the famous Deer Valley Resort and Park City Mountain, the town provides quick access to numerous other ski mountains in the area.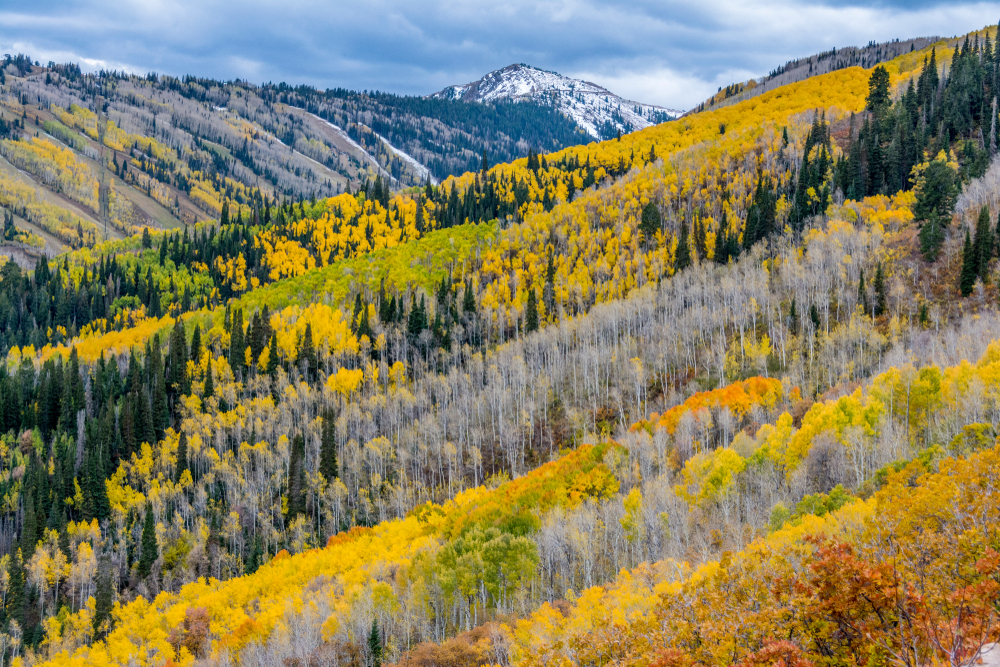 This historic yet modern destination is home to a vibrant arts and culture scene, providing countless family-friendly activities, regardless of the weather. Go for a high-altitude ride in a hot air balloon or take your kids to the woodward facility, a state-of-the-art, indoor action sports hub. Other activity options include dog-sledding, sleigh-rides, and ice castles, so every member of your family is sure to enjoy your Thanksgiving vacation.
Waco, Texas
Perhaps best known for its "Fixer Upper" reality show stars Chip and Jo Gaines, this small town in the heart of Texas offers more than just celebrity sightings. Waco was originally founded in 1848 by the Huaco Native Americans so their rich history runs deep. You can take a tour of the historic downtown area or eat your way across the city as you indulge in the thriving culinary culture. 
Of course, there's plenty of opportunity to indulge in the many incarnations of Magnolia, many of which are family-friendly, like the Silos. But the city of Waco boasts a jam-packed event calendar with festivals and activities to entertain the family at any time of the year, so it's a great place to spend your Thanksgiving holiday weekend.
Flagstaff, Arizona
Often called "The Gateway to The Grand Canyon," Flagstaff has no shortage of outdoor adventure to offer, and the cool fall weather in the mountains of Arizona makes it the perfect time of year to visit. The city is boarded with national parks and monuments on virtually all sides, and with Sedona just to the south, you're sure to have a healing holiday weekend.
This seemingly sleepy mountain town is actually a vibrant little city, packed full of arts, culture, history, and education so finding family-friendly activities is a breeze. Choose from the many free activities like hiking and biking or take advantage of the guided trips and tours, but be sure to take a trip downtown. The area is loaded with bars, restaurants, and family-friendly events almost every night of the week — making it a wonderful place for quality time with your loved ones!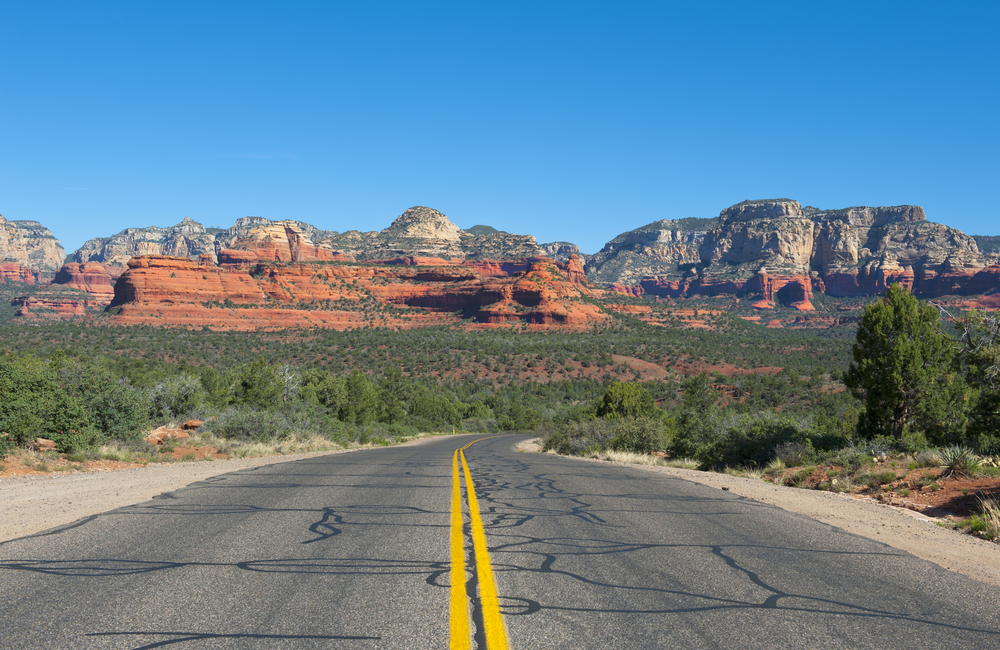 As an added bonus, Flagstaff is less than an hour drive away from Sedona, known for its spiritual energy and healing potential, but also for its abundant access to the outdoors. If wellness and relaxation is your family's cup of tea, we recommend taking advantage of the many day spas, yoga retreats, sacred spaces, or spiritual healing opportunities that the city offers. However you choose to celebrate your Thanksgiving, odds are good that you'll find what you and your family are looking for in Arizona.
Olympic Valley, California
Providing the best of both worlds, the Olympic Valley combines world-class skiing with top-notch lake living. It's the perfect place for a weekend getaway in any season, but there's something extra special about spending Thanksgiving with your family in the mountains.
This resort destination contains all of the creature comforts and more amenities than you can imagine, but also offers unparalleled access to the outdoors. You can go for a hike in the mountains around the lake, then have a relaxing afternoon along the shoreline, taking in all the vitamin D before settling down for a Thanksgiving dinner overlooking Lake Tahoe — but be sure to bundle up! Whether you prefer the great outdoors or lavish accommodations, this idyllic lakeside location is sure to create lasting memories for you and your loved ones.
5 Pet-Friendly Cities to Visit on Thanksgiving
If you're a pet parent, you know it can be rough to leave your fur baby behind while you celebrate the holidays. So, why not bring them with you by planning a trip to one of the pet-friendly travel destinations outlined below!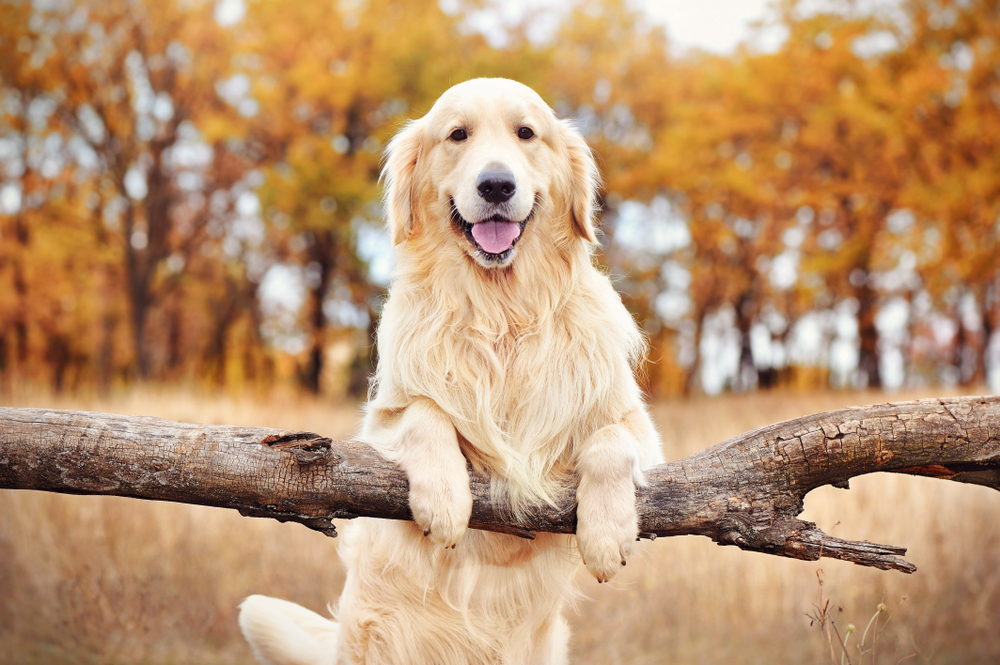 Oak Island, North Carolina
As a region littered with beaches, you'll have ample opportunity to take your pup for off-leash adventures during your Thanksgiving vacation in the town of Oak Island. You can explore the oceanfront with your four-legged friend, then head to one of the five dedicated dog parks on the island for an impromptu canine social hour. And as one of the most pet-friendly places in the country, finding restaurants and accommodations that welcome dogs is a piece of cake — or pumpkin pie, if you will. 
San Diego, California
This West Coast city also offers abundant beach access, instead facing a different body of water: the Pacific Ocean. San Diego is known for its endless amounts of sun and surf, but it also boasts a number of pet-friendly activities to keep your pup entertained on your Thanksgiving getaway. We highly recommend that you pay a visit to Balboa Park to feast on the rich art, culture, and history it contains, but really to give your four-legged friend some time to socialize in one of its multiple dog parks. With so much to do in this Southern California city, you and your pup are sure to enjoy celebrating the Thanksgiving holiday here!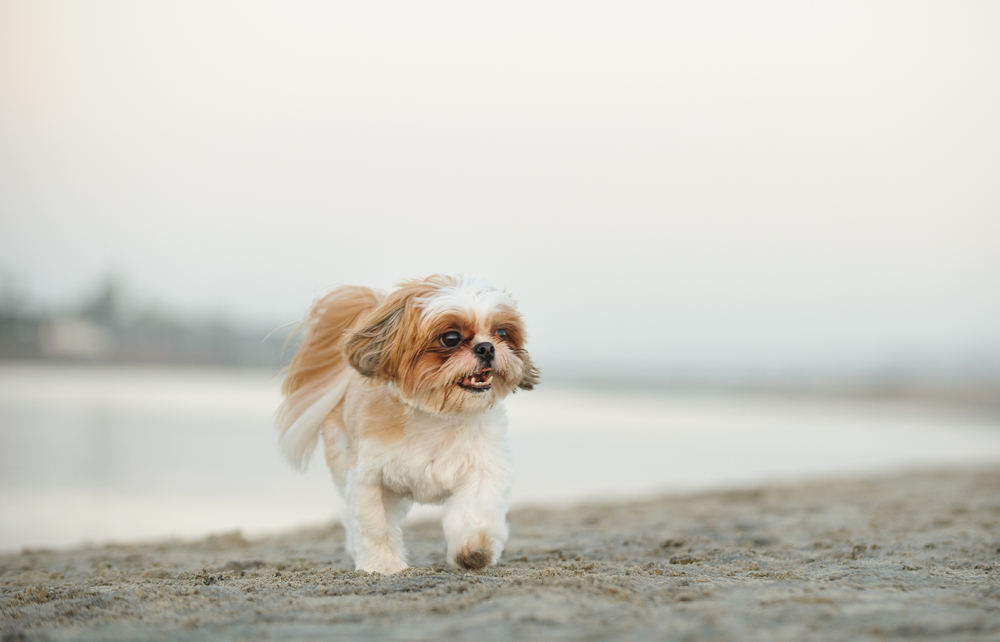 Sunriver, Oregon
Located 20 minutes south of Bend, this mountain destination provides an ideal setting for a pet-friendly Thanksgiving getaway. Sunriver is home to the Deschutes National Forest and surrounded by countless acres of open space with miles of trail to be explored, so your dog will have room to roam to their heart's content. After you've had a chance to settle into your pet-friendly accommodations, be sure to visit The Fold Craft Pizza + Kitchen for a dining experience where pets are welcome. 
Santa Fe, New Mexico
While it's a popular destination for its arts, culture, and culinary scene, New Mexico's capital city also offers a wide variety of pet-friendly experiences! Santa Fe has a robust trail network that runs through the city and surrounding areas so you and your pup can feel free to explore during your Thanksgiving vacation. You'll find many pet-friendly dining options around town, but we suggest that you also check out the Honeymoon Brewery, a kombucharia and tasting room, for a unique holiday experience with your pup.
Austin, Texas
Rounding out our list is one of the most pet-friendly cities in the country: Austin, Texas. You can spend your Thanksgiving weekend enjoying nature with a morning hike or enjoy a relaxing afternoon near Lady Bird Lake while taking full advantage of the modern amenities that the city offers. With an astonishing amount of pet-friendly shops, bars, and restaurants, you can bring your pup with you wherever you go. In fact, Austin is a city that's known to pamper its pets, so it just might be the best place that you can to take your four-legged friend for a holiday weekend getaway! For starters, be sure to visit the Yard Bar to sip on a cold cocktail or draft beer on the outdoor, on-leash patio, or let your pup roam free in the off-leash dog park.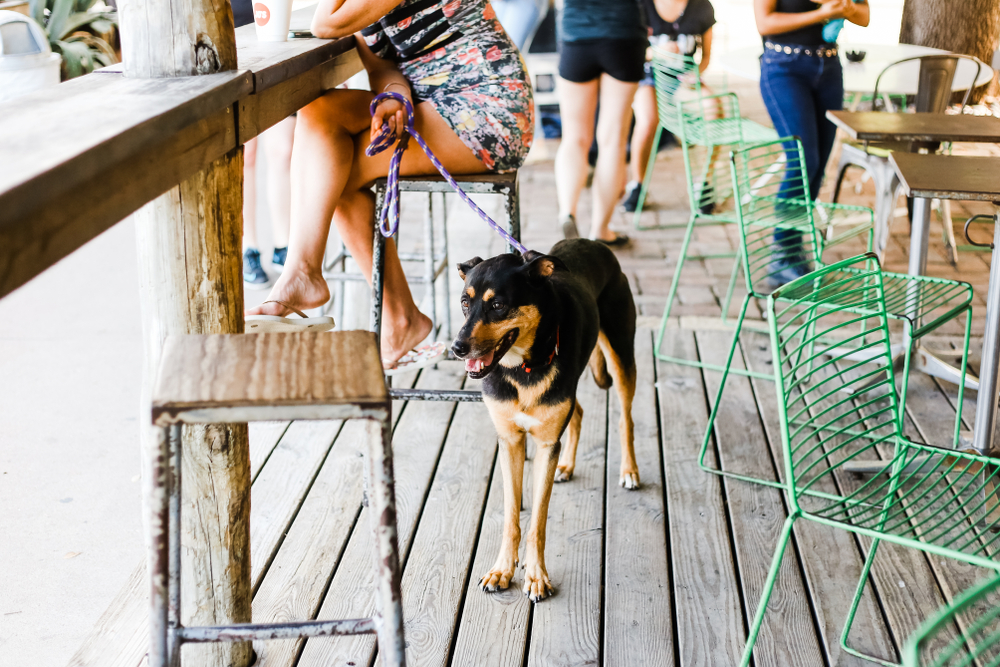 Plan Your Thanksgiving Trip on VacationRenter
Whether you're planning a family-friendly Thanksgiving getaway or searching for a pet-friendly weekend destination, we're here to help. At VacationRenter, we're dedicated to helping you find ideal trip accommodations while saving you money. Start planning your perfect Thanksgiving holiday getaway today!