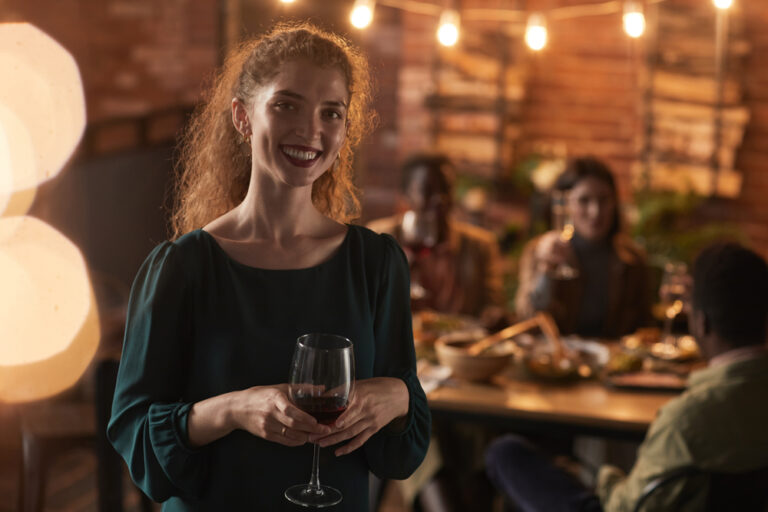 If you've found yourself in a Kevin McCallister situation, or need time to recharge over the holidays, we've compiled some of the best Thanksgiving solo travel ideas to act on this season. If you're spending Thanksgiving without family, don't forget that sometimes it's refreshing to spend some quality alone time. At the end of the day, we're sure these Thanksgiving vacation ideas will help put you in the holiday spirit.
1. Boulder, Colorado
Located about 45 minutes outside of Denver, Boulder is definitely accessible by car. But if you don't want to spend a fortune or drive, there are also options to get there via shuttle courtesy of Green Ride and Super Shuttle. Once you've arrived at this charming mountain getaway, there are plenty of dining options to keep your stomach happy, plus a ton of fun non-food activities you can do too. Check out these fun things to do on Thanksgiving in Boulder!
Take in Holiday Tradition with the Boulder Ballet
The holiday season means many things, but if you're a ballet buff, chances are you'll want to check out the Boulder Ballet put on the holiday classic The Nutcracker, telling the magical and whimsical story of a young girl Clara and her beloved nutcracker. The show follows them on a fantastic adventure through fairy towns and faraway lands over one unforgettable Christmas night.
Enjoy the Local Dairy
Don't expect to find any cows here, unless they're costumes! Known locally as "The Dairy," the Dairy Arts Center bills itself as Boulder's "catalyst for creativity since 1992," with cultural offerings that include cinema, arts, dance, music, comedy, magic, and — of course — theater.
Explore the Outdoors
Being alone on Thanksgiving isn't so bad when you can hit the trails, slopes, or both. The scenic backdrop that surrounds the area beckons visitors who seek a trail to hike or a slope for a skiing adventure. Beer lovers can enjoy a mug of local suds from one of the nearby breweries or shop wares crafted by local artisans. And don't forget to sample some chocolate while you're out and about.
Where to Stay in Boulder
If you're looking to be in the heart of all the action for your Thanksgiving adventures, consider finding a beautiful condo or apartment in downtown Boulder. There are plenty of restaurants and waterholes in this hopping neighborhood. Staying downtown allows you to walk around and explore the city, or cozy up in your rental and binge Thanksgiving movies.
For a more relaxed vibe, look for a beautiful home in South Boulder. Laid-back living and quick access to trails and mountains will keep you away from the hustle and bustle and close to nature and relaxation. And if you want to be close to the best restaurants and live entertainment, University Hill (known as "the Hill" to the locals) is the spot for you. Located directly west of the University of Colorado campus, there is always something going on here. Find lovely single-family Tudor-style homes in this area.
Favorite Local Spots
2. Sedona, Arizona
Although Sedona is a two-hour drive from Phoenix and an hour outside Flagstaff, if you're up for the drive, it is one scenic trip worth taking given the breathtaking views along the way. Known as a retreat with many resorts and spas — where visitors can get their rest and relaxation on — Sedona also provides visitors with some pretty sweet treats and activities. Here are several fun things to do for Thanksgiving in Sedona.
Visit Tlaquepaque Arts & Crafts Village
This former site of an artist's community now plays host to over 50 unique shops and art galleries. Visitors can browse local artists' wares, which are sometimes crafted on the premises, including bronze sculptures, weavings, and fine contemporary jewelry. The village also offers fine dining with a nod to the state's local Southwestern roots.
Enjoy the Vines of Verde Valley
Located in the nearby red rock countryside, Verde Valley is a wine lover's paradise. Verde, which means green in Spanish, is a great way to describe this lush oasis in the desert, with nearly 80% of it designated as a National Forest. The valley is home to the Verde River, the state's only federally designated "Wild and Scenic River." Verde Valley also consists of five vineyards and six tasting rooms, offering wine lovers the perfect excuse to sip and stroll on repeat.
Take a Jeep Tour
If it's accessible by car in Sedona, chances are you can probably take a tour of it in a Jeep Tour. Visitors to Sedona can expect to experience wineries, the Grand Canyon, and countless other local draws, with some lasting for an hour and others taking much longer. Don't want to do the whole guided tour thing? No problemo. You can also rent a Jeep and make your very own DIY tour.
Where to Stay in Sedona
If your solo Thanksgiving needs to be beautiful, Sedona is one of the top destinations for you to consider. Look for smaller, single-family homes in the western part of town, West Sedona. If you're an avid golfer, the Village of Oak Creek is the spot for you. Look for condos and townhomes here. Nestled between two 18-hole courses, you're sure to find something spectacular in this area. And finally, red rocks and gorgeous mountain views are thought of as a given in Oak Creek Canyon.
If a little peace and quiet are what you want, this is the best consideration for you on the list. You'll encounter great deals on some stunning homes this time of year.
Favorite Local Spots
3. Leavenworth, Washington
Have you ever dreamed of going to Germany without having to dust off your passport? If so, you're in luck because Leavenworth is waiting for your arrival, with all the Bavarian delights one can hope for on this side of the Atlantic. The self-proclaimed "Alps of Washington" prides itself in keeping it local. Whether it's wine, chocolate, cheese, or goods and trinkets, Leavenworth is down to party Bavarian-style any time of the year.
Enjoy a Horse-Drawn Carriage or Sleigh Ride
What better way to kick off the holiday season than to cozy up under soft blankets and see the sights in a carriage or sleigh ride? There are dozens of ways to participate, including breakfast and dinner routes, at nearby ranches and in nearby meadows, and of course, with a warm cider by the fire to top it all off.
Give Yourself a Spa Day
Holidays can be stressful. But if you're riding solo, why not consider spending the day at the spa to relieve the stress and help you feel like a million bucks? While Leavenworth is known for its nod to the old country, its spa offerings are modern and up-to-date, including luxury treatments such as massages, facials, scrubs, and wraps.
Check out the Nutcracker Museum
You read that right. Leavenworth is so in love with all things Nutcracker that it even has a museum solely dedicated to the festive, intricate wooden gadgets. The collection features figurines from all around the world and presents their rich history in a way that delights both children and adult visitors alike.
Where to Stay in Leavenworth
In terms of Thanksgiving getaways, Leavenworth is full of great lodging options for you to choose from. Find deals on single-family homes and condos in this beautiful town.
Looking for something a little quieter? Check out Chumstick, a small town just 10 minutes south of Leavenworth. You'll have access to some beautiful cottage-style homes in this area. Another fun option is just seven minutes down the road. The cute town of Peshastin is great if you're looking for some alone time on your trip.
Favorite Local Spots
4. Portland, Oregon
Thinking about keeping it weird on Thanksgiving day? The town known for just that is more than equipped to give visitors a great experience this time of year. While slightly larger and more well-known than the other locales on this list, Portland usually manages to keep a small vibe all its' own, even as it incorporates big-city sophistication.
Enjoy the Holiday Spirit
Want to skip the restaurants and hit the waters instead? Great news! The Portland Spirit brings together strangers for luxurious boat rides. For two hours, these large-scale river boats will take visitors along the Willamette River, providing great views of the city and the nearby Milwaukie Waterfront. Dinner is served buffet style and includes all the trappings one can expect to find at a holiday feast. Visitors are also treated to candle-lit tables and live piano music.
Holiday Tree Lighting and Beaverton Night Market
Every year Portland hosts its annual holiday tree lighting ceremony at the Pioneer Square Court House in late November. In addition to the brilliance of over 14,000 lights on a 75-foot Douglas fir, the town hosts holiday sing-alongs with hot chocolate on hand. Meanwhile, shoppers can bop over to the Beaverton Night Market Bazaar for souvenirs, arts, and crafts by nearly 30 vendors.
Where to Stay in Portland
For a bustling part of town loaded with live entertainment, local shops, and popular restaurants, consider basing out of the north and staying in the Mississippi neighborhood of Portland. This spot is also the LGBTQ+ capital of the city. Find great deals on apartments and condos in this area. For the hippest part of town, look for amazing luxury rental options in the Pearl District along the Columbia River that bypasses the city. There are tons of shops and high-end boutiques to check out in this area.
Favorite Local Spots
5. Jackson, Wyoming
Last but not least on this list is Jackson. At over an hour's drive from Yellowstone, Jackson is part of a 50-mile valley surrounded by mountains. This frontier town prides itself on historically progressive moves, such as electing the first all-female town council in the country in 1920. A decade on, Snow King Resort was established, marking the first ski area in the state and one of the first in the country. If you're still wondering how to spend Thanksgiving alone — look no further. Jackson is the best place to go on a solo adventure, as it promises breathtaking views and cozy cabin vibes.
Run for a Prize
Each Thanksgiving, runners, joggers, and even prancers gather in downtown Jackson to kick off the town's annual Turkey Trot 5K. The race, which starts and finishes in the downtown square, celebrates over 27 years in operation, frequently donating non-perishables to local soup kitchens.
Attend a Tree Lighting With the Locals
The Friday evening after Thanksgiving, Jackson invites visitors and locals alike to come and enjoy the lighting of its town tree, sing Christmas carols together, and get into the holiday mood. Even non-believers can expect a sense of magic, as Santa enters the town square pulled by sleigh dogs.
Get Lost in Nature
The fun in Jackson doesn't stop at the town square. There are plenty of excursion-worthy stops outside the center city as well. Ski buffs can hit the slopes at Jackson Hole Mountain Resort, and for those who want to really get lost, taking in a guided wildlife tour is a sure bet.
Where to Stay in Jackson Hole
Jackson Hole is home to a ton of great towns for you to consider. Teton Village is quaint and slow-paced, offering great deals on single-family homes. There are also a ton of great resort options in the area. You can find high-end condos and cabins in Jackson. There are a ton of other towns in the area, but Jackson is the largest. For deals during the Thanksgiving season, look to some of the other communities like Wilson, Moose, and Kelly.
Favorite Local Spots
Your Solo Trip Awaits
Ready to start planning your solo Thanksgiving trip? Let VacationRenter help you find the perfect vacation rental. Here's to having a great Turkey Day no matter where you spend it.