Have you ever thought about skipping your vacation because you didn't want to leave your dog at home? According to recent studies, 37% of dog owners have done just that.
We decided to take a look at our own data to find out how this trend is influencing vacation rental properties. Our team found that "pet-friendly" is the second most searched rental amenity among travelers, and some cities have close to half of their vacation rentals offering pet-friendly accommodations. See the friendliest cities for pets below!
Top 25 Cities for Pet-Friendly Vacations
| | |
| --- | --- |
| City | Properties That Are Pet-Friendly |
| Palm Springs, CA | 43% |
| Santa Fe, NM | 41% |
| Sunriver, OR | 37% |
| Key West, FL | 36% |
| Big Bear, CA | 36% |
| Lincoln City, OR | 36% |
| Tucson, AZ | 34% |
| Bend, OR | 33% |
| La Quinta, CA | 31% |
| Oak Island, NC | 31% |
| Fort Lauderdale, FL | 29% |
| Galveston, TX | 28% |
| Corolla, NC | 27% |
| Holmes Beach, FL | 27% |
| Corpus Christi, TX | 26% |
| Tybee Island, GA | 26% |
| Phoenix, AZ | 25% |
| Folly Beach, SC | 25% |
| Cape Coral, FL | 25% |
| San Antonio, TX | 24% |
| South Padre Island, TX | 24% |
| Scottsdale, AZ | 23% |
| Austin, TX | 23% |
| Oceanside, CA | 23% |
| San Diego, CA | 23% |
After looking at cities with a minimum of 1,000 property listings, Palm Springs, California took the cake with 43% of its rental properties offering pet-friendly options, and Santa Fe, New Mexico following closely behind with 41%. Your dog works hard too, make sure they get well-deserved vacation time in these pet-friendly locations listed above.
Read on for places your furry friends can tag along in the top 5 pet-friendly cities, including outdoor activities and dog-friendly restaurants Note: for all the trails listed below, don't forget to bring a leash.
Palm Springs, CA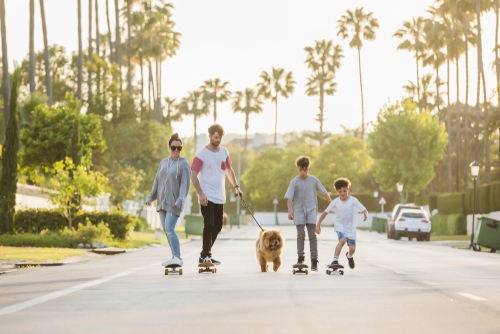 With sunshine and warm weather for the majority of the year, Palm Springs in California offers everything you need for a relaxing getaway, including a number of pet-friendly scenic hikes and luxurious resorts.
Pet-Friendly Attractions
Palm Springs Dog Park
Mission Creek Trail
Swiss Canyon Trail
Cedar Springs Trail
Pet-Friendly Restaurants
El Mirasol Restaurant
Sherman's Deli & Bakery
Bongo Johnny's Patio Bar & Grill
Lulu California Bistro
Koffi
Santa Fe, NM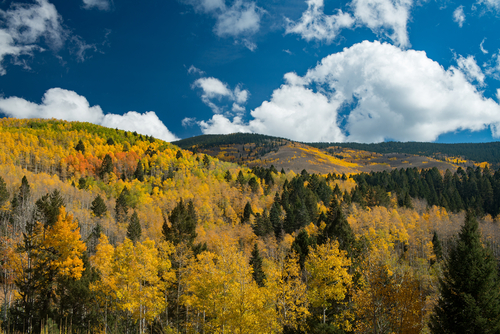 Known for its arts, culture, and culinary scene, New Mexico's capital city of Santa Fe offers a wide variety of experiences to suit interests of all kinds, with plenty of opportunities for pet-friendly fun!
Pet-Friendly Attractions
Santa Fe Mountain Adventures
Nedra Matteucci Sculpture Gardens
Picacho Peak Trail
Sun Mountain Trail
Dale Ball North Loop
Pet-Friendly Restaurants
Black Mesa Winery
Honeymoon Brewery
Loyal Hound
Opuntia Cafe
Cafe Castro
Sunriver, OR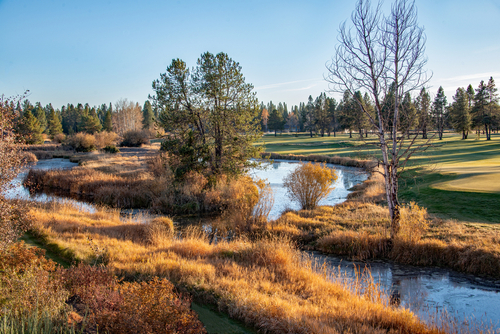 Located just 20 minutes south of Bend, Sunriver, Oregon is a year-round destination for outdoor adventure. Explore miles of hiking trails with your pup or hit some of these pet-friendly spots below.
Pet-Friendly Attractions
Deschutes National Forest
Riverbend Beach Dog Park
Benham Falls Trail
Smith Rock State Park
Deschutes River Trail
Good Dog Loop
Pet-Friendly Restaurants
Cafe Sintra
Carson's American Kitchen
The Fold Craft Pizza + Kitchen
Sunriver Brewing Co.
Key West, FL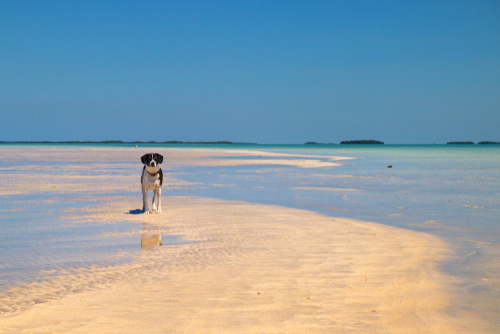 Nestled on the southernmost end of the United States of America, Key West in Florida is known across the globe as an upscale beach destination. At Key West, your furry companions can live in splendor too.
Pet-Friendly Attractions
Higgs Beach Dog Park
Key West Aquarium
Lazy Dog Adventures
Key West Dog Beach
Pet-Friendly Restaurants
Hogfish Bar & Grill
Louie's Backyard
Island Dogs
Stock Rock Cafe
Off the Hook Grill
Big Bear, CA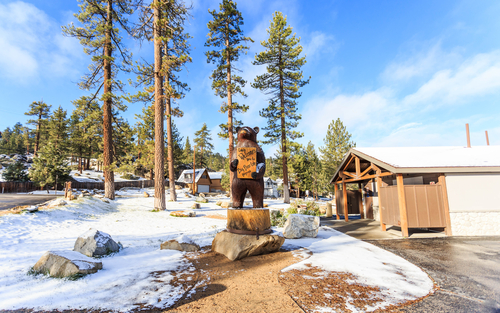 A top vacation destination in Southern California, Big Bear serves up fun things to do in the winter, as much as it does in the summer! Hit the slopes or take a dip in the lake, then take your pets to any of these locations for some added excitement.
Pet-Friendly Attractions
Boathouse Dog Beach
Bark Park
Castle Rock Trail
Bear Lake Woodland Trail
Grays Peak Trail
Pet-Friendly Restaurants
Teddy Bear Restaurant
Big Bear Lake Brewing Company
Fire Rock Burgers & Brews
Oakside
When it comes to pet-friendliness, these five cities stole the show. Although they're all known to welcome your furry family members, please check with all restaurants ahead of time for any rules such as if your animal needs to be on a leash or if your party will be required to sit outside. It's also good to keep in mind that most vacation rentals require a pet deposit, so be sure to include that in your travel budget.
Pro tip: to find more pet-friendly trails all over the United States, search your vacation destination on All Trails and filter your results to "dog friendly." Plus, for pet-friendly rentals, select the "Pets Allowed" filter on VacationRenter!