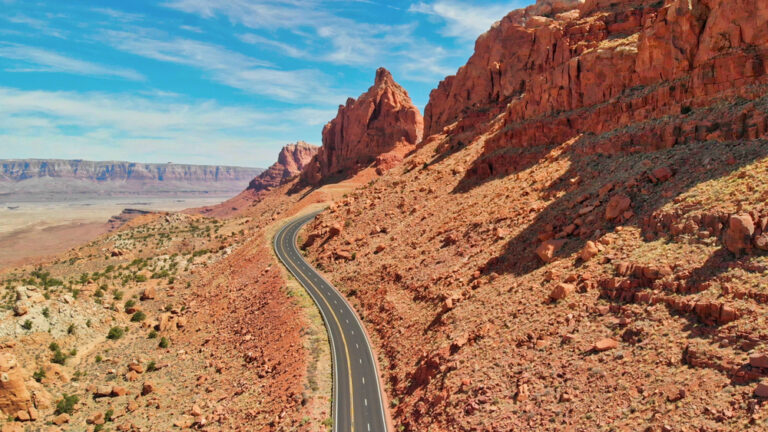 If you're eager to get out and explore this summer, why not consider a real, honest-to-goodness road trip? With road trips becoming the most common form of travel over the last year, our VacationRenter team scouted out some of the best road trip routes all over the United States, and it has us itching to wander along the open road. 
Whether you're using your everyday car, a top-down convertible, or decked out RV ⁠— each of the routes listed below should be enjoyed pleasantly without much of a rush. The most important thing is that you use a trusty vehicle, put on a great playlist, and bring along even better company. Be our guest and read through this ultimate road trip series, including detailed road trip routes throughout the country, a list of on-the-road essentials, and even playlists for you to enjoy on your drive. By the end of it, we hope you'll feel inspired to seek adventure too.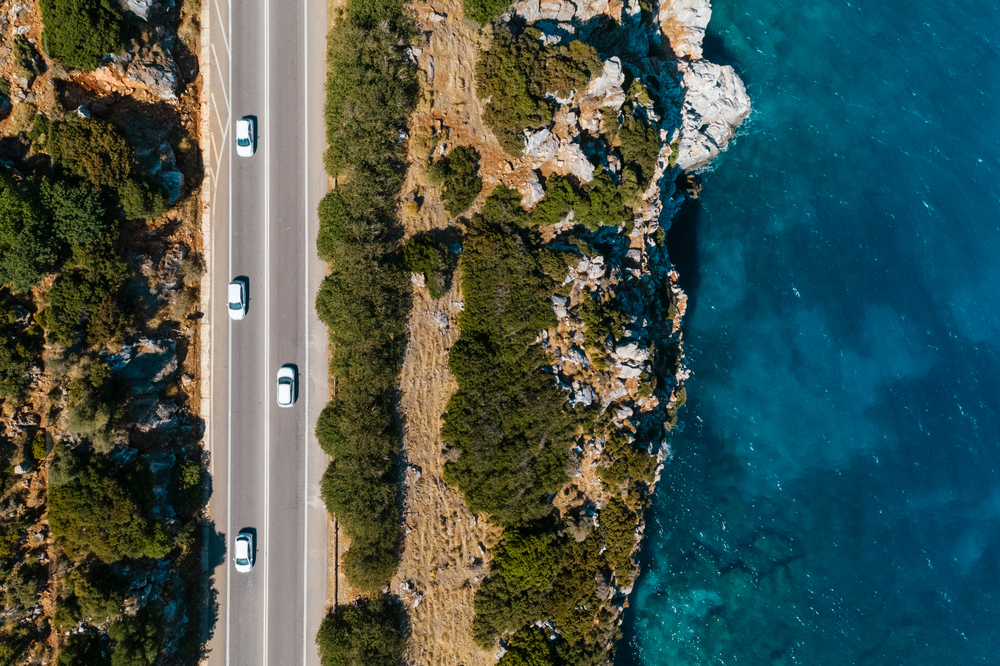 Keep in mind that each road trip's duration varies based on how many stops you want to make. You could also break each route up into weekend trips, or drive the entire route in one go. Realistically, all these road trips can start at any point on the route that you want. You can even reverse the starting point and ending point, depending on your location. 
Skip to your route of choice by clicking one of the links below!
The Routes 
The Essentials

Once you've found the right route for your next vacation, it's time to take note of your on-the-road essentials. Aside from the many "wow" moments you'll have on your drive, one particular aspect that makes a road trip more fun is when you have a fun playlist to vibe out to. An impromptu car karaoke session belting out your favorite tunes can be just as effective as a cup of coffee to keep you awake on the road.
If you get through all your go-to playlists and albums during your excursion, don't panic. We curated three playlists made specifically for this occasion. Follow VacationRenter on Spotify to access them anytime!
Ultimate Road Trip Playlist (Vol. 001) – Modern Gems
Ultimate Road Trip Playlist (Vol. 002) – Just Let the Music Drive You
Ultimate Road Trip Playlist (Vol. 003) – Car Karaoke Classics
VacationRenter Podcast Picks
Every now and then, you might need a break from the tunes. Thankfully, it's 2019 and we have podcasts! We asked the VacationRenter team which podcasts keep them entertained, and here are our staff picks below.
Riveting True Crime:
To Live and Die in LA
To Keep Up With Current Events:
The Daily
Deep Dives Into Music:
Dissect
Far From Boring History Lessons:
Dan Carlin's Hardcore History
Classic Comedy: 
Conan O' Brien Needs a Friend
Engaging Interviews: 
The Tim Ferris Show
Good Reads for the Road
And finally, for our bookworms, when you have a moment to sit back and relax in between all the driving, here are a few book suggestions from our team as well.
Ensure Extra Comfort at Your Rest Stops
You'll be spending a good chunk of your trip in the car, so it's very important to make sure you have a comfortable bed to sleep in during your rest stops! Vacation rentals are a fantastic overnight option because it allows you to get the local experience, and in most cases, you get the place all to yourself. Be sure to book the your rentals using VacationRenter. Our site aggregates properties from the industry's top websites and puts them into one easy-to-use platform, making trip planning a breeze.
We hope this guide was helpful and encourages you to explore any corner of this beautiful country. As the wise Babs Hoffman once said, "Stop worrying about the potholes in the road and enjoy the journey."
Feel free to show us bits of your journey using the hashtag #VacationRenterAdventures. We might get blown away and want to share your photos too.
Safe travels and happy road tripping!