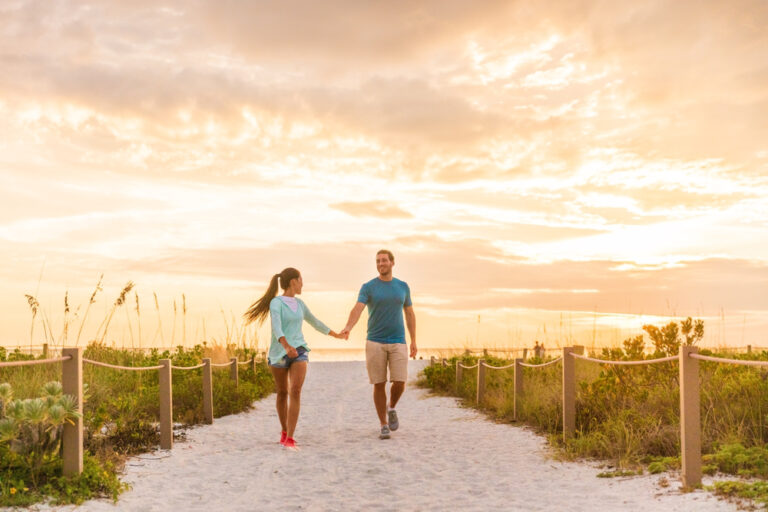 Palm trees. Tropical breeze. Salty air. White-sand beaches littered with shells of all varieties. Florida is one of the most beautiful seaside destinations in the United States, so it stands to reason that the Sunshine State, of all places, would have unlimited options for a couple looking to enjoy themselves in paradise. Whether you want a thrilling activity or a calm day, Florida weekend getaways for couples abound, as do longer vacations.
Check out our favorite places to unwind with that special someone. And yes, beaches and fun-in-the-sun factor heavily into this list, because who travels to Florida and doesn't want to get a little sun-kissed?
1. Key West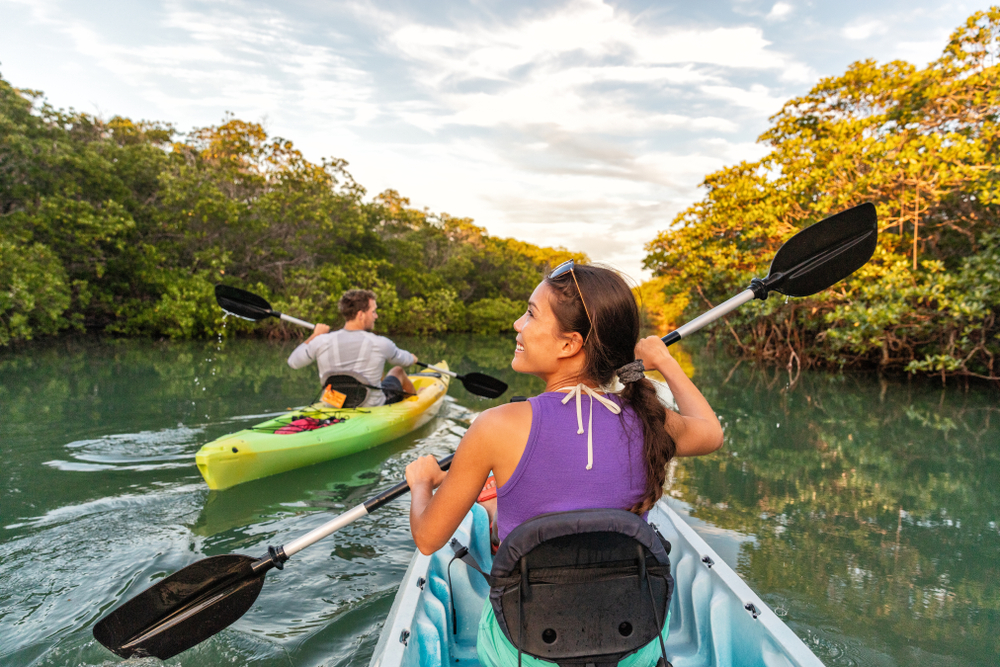 If you prefer a laid-back vacation, Key West should be your go-to. At the tail end of Route 1, Key West, Florida's southernmost point, is celebrated as a free-spirited, creative haven — inspiring writers and poets from Ernest Hemingway to Elizabeth Bishop. Some of the main attractions are its pastel-hued, conch-style houses, plus a litany of restaurants, bars, and boutique shops. Grab a beautiful rental for two and simply enjoy; creating a strong and detailed itinerary is in no way required in paradise. For a more adventurous day, try parasailing, snorkeling, kayaking, or hop aboard a glass-bottom boat tour for a one-of-a-kind view of the expansive coral reefs.
Pro Traveler Tip: Just remember, no trip to the Keys is complete without stopping by Kermit's Key West Key Lime Shoppe for a mouthwateringly authentic and absolutely delicious slice of Key lime pie.
Favorite Romantic Activity: While visiting the Keys and other beachfront areas, we love renting water bikes! No matter where you go in the Keys, you'll have no trouble finding a friendly local watersport establishment to rent you a pair of water bikes to see the area from a unique perspective.
2. Tampa Bay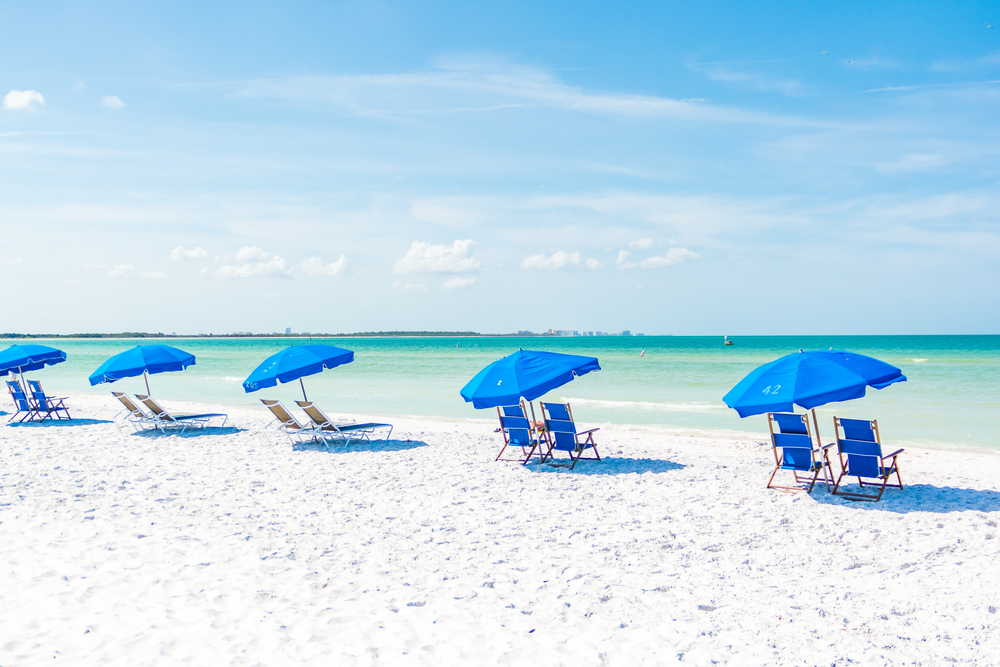 In the middle of the state on the Gulf Shore side, the Big Guava, a.k.a Tampa Bay, is up there as one of the top romantic cities in Florida. Couples will enjoy a delightful culinary experience in this city, as it's known as a go-to destination for foodies, with our top recommendations including Élevage SoHo Kitchen & Bar, Haven, and Ciro's. Couples can choose to wine and dine each other, attend a Tampa Bay Buccanneers game, and participate in many other relaxing or upbeat activities. When in doubt, you can always unwind side-by-side on the beach!
Favorite Romantic Activity: Without a doubt, we recommend heading down to St. Petersburg and taking the opportunity to book a beach horseback riding tour. At $140 a person, you can catch the sunset with your loved astride a horse. Revel in the ocean breeze, listen to the steady breathing of the horses, and enjoy one of Florida's gorgeous Gulf Coast sunsets.
3. St. Augustine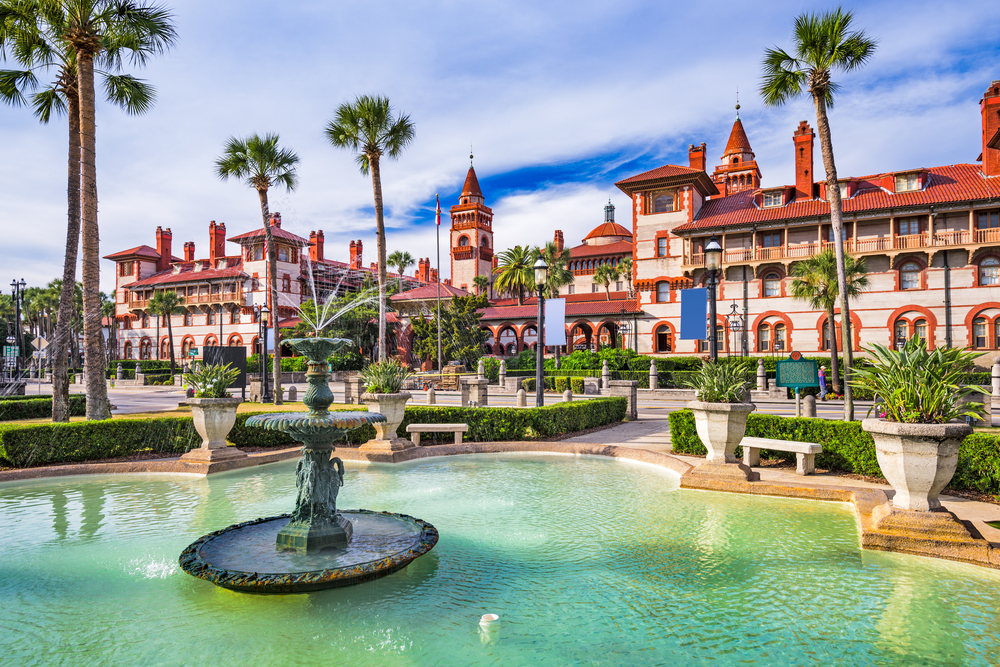 Rekindle your love for one another at the oldest city in the U.S. Surrounded by Spanish colonial architecture and sandy beaches like St. Augustine Beach and the tranquil Crescent Beach, St. Augustine will transport you to another time and place. Take a horse carriage tour, and learn about the old city. Or check it out in person at the Castillo de San Marcos, a 17th-century stone fortress with views of the St. Augustine Inlet.
Listen to stories about the Spanish settlement as you and your partner hold hands and enjoy the historical views. Book a couples' massage, followed by a fantastic dinner with an ocean view by candlelight. This calm city roughly 40 miles south of Jacksonville welcomes couples seeking a nice retreat during the winter months.
Favorite Romantic Activity: While in St. Augustine, make sure to head over to Michael's for a memorable dinner. Our favorites from the menu include the "Seacuterie Board" as an appetizer and sharing the 32 oz Tomahawk Ribeye for the main course. As one of the premier restaurants in the area, make sure to plan ahead by making a reservation.
4. Orlando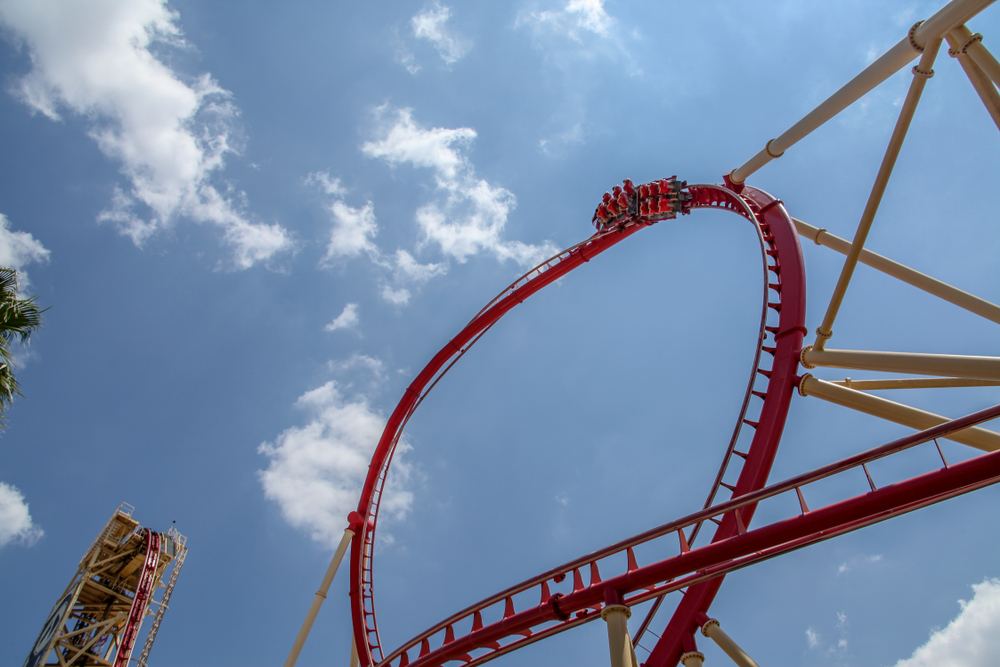 Who says you have to bring the kids to Disney World?
Bringing out the inner child with the love of your life is a wonderful way to enjoy a romantic weekend in Florida. Grab a rental in Orlando and some multi-day passes to either Disney World or Universal Studios, then enjoy all the attractions at these world-class theme parks.
Romantic things to do in Orlando outside of the Disney empire are plentiful. Try kayaking, have a wonderful dinner, take a couple's cooking class, and so much more!
Favorite Romantic Activity: Catch a movie at the Silver Moon Drive-in Theatre. Going old school and heading to a drive-in is always a wonderful way to spend a date night. If you don't have a car for this vacation, try a helicopter tour over Disney! Romance will be at its highest when you and your partner are cruising above the Magical Kingdom.
5. Miami
If you've never been to the biggest metropolitan hotspot in Florida, take this as a sign that you need to grab your significant other and go! Couples can get a nice tan while swimming at the beach during the day and eat at one of the many fabulous restaurants at night in Wynwood, South Beach, or Aventura. Then you and your partner can hit the clubs and experience Miami's incredible nightlife. If you're both sports fans, you can buy tickets to a Heat, Dolphins, or Marlins game depending on the season. Or spend the day sipping Pina Coladas by the pool. There's just so much to do here!
Favorite Romantic Activity: See why people are raving about the Spa at Mandarin Oriental. Couples are not required to be hotel guests but should schedule sessions online. After a day at the spa, head over to Call Me Gaby for dinner and try the phenomenal Italian fare. Make sure to order the Pot of Meatballs and the homemade Focaccia Bread.
6. West Palm Beach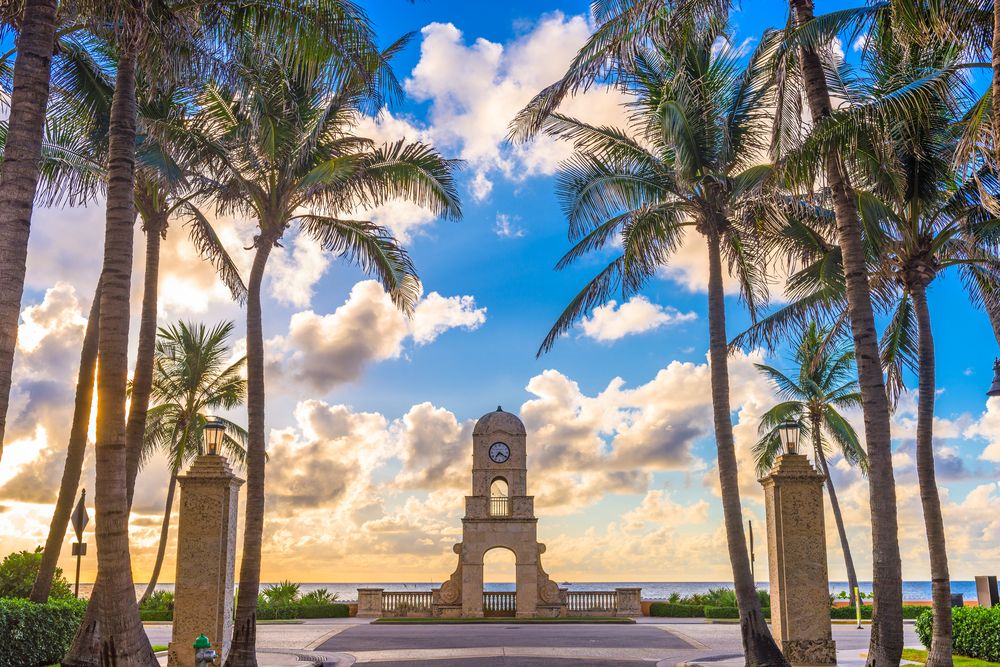 If you're looking to treat yourself and your loved one to an expensive getaway, look no further. West Palm Beach — or West Palm for short — is a thriving, palm-tree-lined hub for all kinds of nightlife, entertainment, cultural attractions, and recreation. Wake up, grab a mimosa (or two) at Hullabaloo, and peruse the luxury boutique shops on the world-famous Worth Avenue. After a fun-filled day of shopping and taking in the sights, enjoy an upscale dining experience at Ta-boo, Le Bilboquet, or Renato's.
Favorite Romantic Activity: Spend a day together at Mounts Botanical Garden, Palm Beach County's oldest and largest botanical garden. Across 16-acres, you and your beau can discover a tropical oasis, and see an acclaimed collection of 25 gardens containing more than 6,000 species of tropical and sub-tropical plants. Then hit the water with Paddle Boarding Palm Beach, which offers a couples' kayak tour that ends in a picnic and a snorkel adventure at Peanut Island.
7. Destin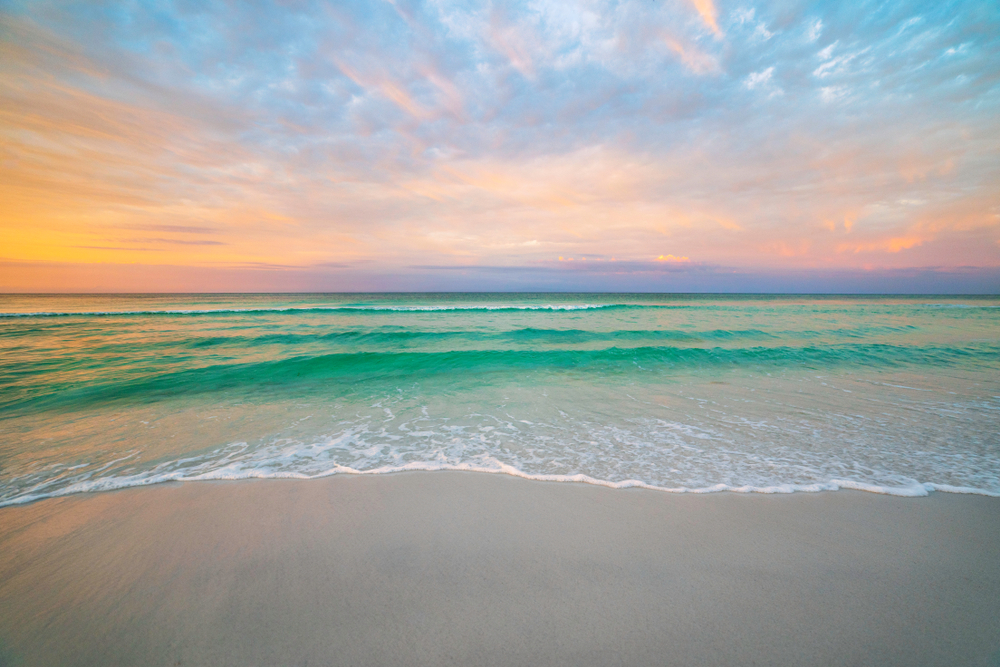 Located on a barrier island right off of Florida's panhandle, Destin is famous for its stunning white-sand beaches and emerald green water that looks like something out of a postcard. In Destin, catch-and-cooking your dinner has never been easier, since the continental shelf is just 20 miles offshore. This fortunate geographical coincidence supplies the town with the superlative of "world's luckiest fishing village." Don't want to get your hands dirty? Then head right to some of the best seafood restaurants in town, such as Boshamps Seafood and Oyster House or Dewey Destin's Seafood Restaurant.
Favorite Romantic Activity: If you and your partner are looking to be at the center of the party, then rent a boat and head to Crab Island, in the languid waters right off the Destin Bridge. Not so much an island as it is a sandbar, on the weekends, this place gets mobbed with locals looking to enjoy the shallow waters and floating tiki bars. If you're looking for something a little bit more low-key to do, Destin is also renowned for its great snorkeling.
8. Mexico Beach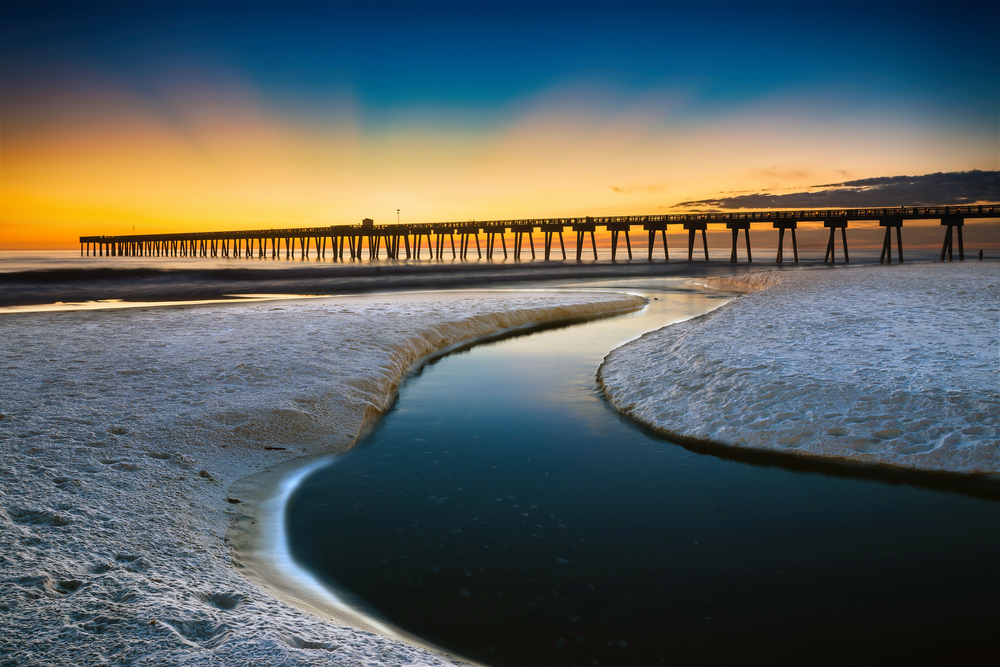 A charming small beachside town on the Gulf Coast, Mexico Beach is a nature lover's paradise thanks to miles of preserved natural beauty. Couples travel two-hours southeast of Tallahassee to see all kinds of birds, including bald eagles, osprey, pelicans, and many species of herons and egrets. Three miles of uncrowded, sugar-sand beaches are the perfect way to relax with that special someone. Loggerhead turtle hatchlings emerge late in summer, while pods of dolphins play in the waves all year long. If you're looking for nightlife, you'll want to head 20 miles west to Panama City. However, if soaking in nature with a loved one is your idea of fun, there are more than a dozen state parks, conservancies, and managed areas just a short drive away.
Favorite Romantic Activity: Long considered the most beautiful hiking trail in Florida, 18 miles of the Florida National Scenic Trail passes through the Econfina Creek Water Management Area. This section of the trail is a must-do for anyone who enjoys nature, as it takes hikers through rugged ravines and tunnels of mountain laurel and wild azalea. While hiking is a great way to see the sights, you can also explore on mountain bikes or horseback, or drift along the creek in a kayak or canoe.
9. Madeira Beach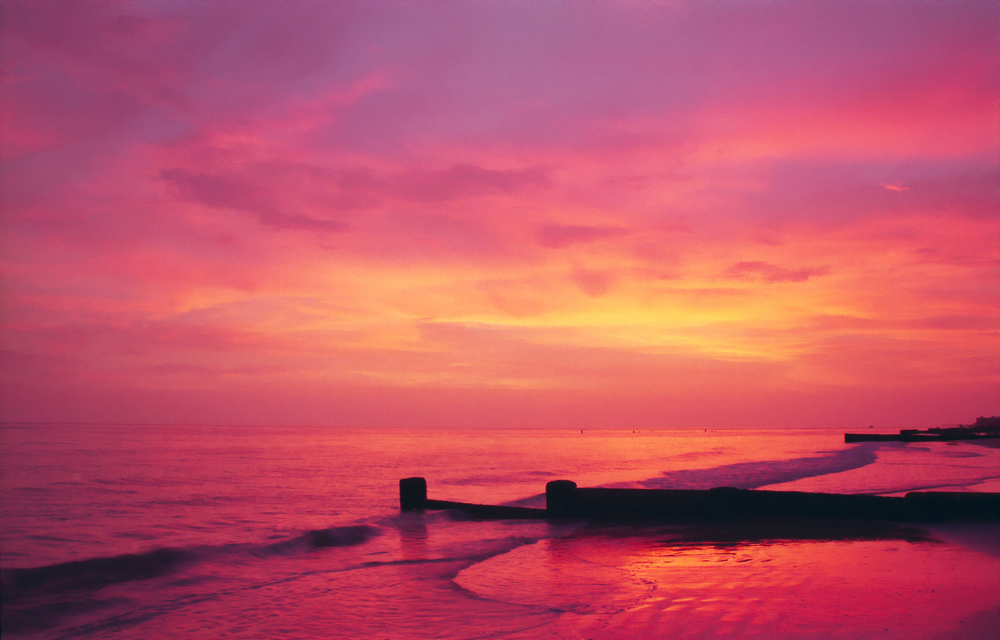 Settled by a pirate named John Levique, Madeira Beach — a Gulf Coast beach city just west of St. Petersburg — is best known for John's Pass Village & Boardwalk, a 1,100-foot boardwalk. In the Village, you'll find over a hundred merchants, so you can spend the day experiencing some retail therapy with your partner. In the evening, you can peruse one of the numerous bars on the boardwalk, including Caddy's, a waterfront tiki bar, or the Bamboo Beach Bar & Grill, with its live music and patio seating.
Favorite Romantic Activity: Embrace the child in both of you and get a little competitive with a round of mini golf at Smugglers Cove. Voted the "Best Mini Golf in Florida" for five years in a row, this 18-hole adventure course will take you through a pirate ship, caves, waterfalls, and next to live alligators that you can actually feed! Keep the adventure (and the quality time) going by chartering your own private 50-foot sailboat with a captain.
10. Palm Coast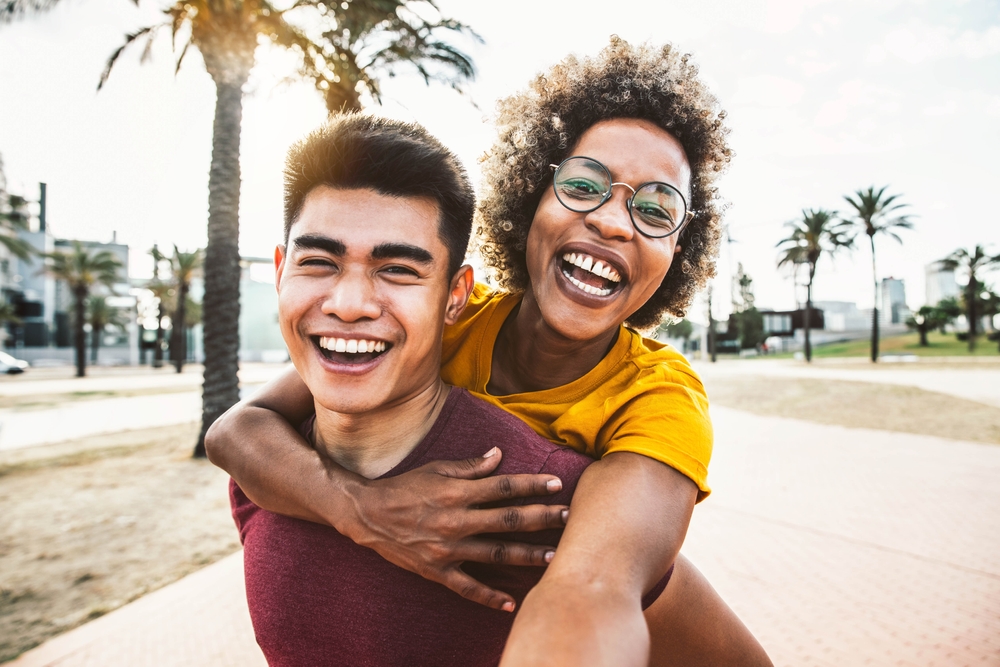 Located in Northeast Florida, Palm Coast lies halfway between St. Augustine and Daytona Beach, and about 70 miles from both the Jacksonville and Orlando metropolitan areas. We love Palm Coast for its charming off-the-beaten-path energy, making it one of the top romantic cities in Florida. This laid-back city offers a nice mix of golf courses and lush nature preserves. Golfers will love teeing off on the Jack Nicklaus-designed Ocean Course at Hammock Beach, while people of any stripe will enjoy indulging in a rejuvenating spa treatment or strolling through the formal gardens of Washington Oaks Gardens State Park.
Favorite Romantic Activity: Head to the water and discover both Palm Coast and Flagler beaches to the south. Spend a day on horseback with Equestrian Adventures of Florida, which will take you along Mala Compra Road Beachfront Park. Or head to Jungle Hut Road Park to take things at your own pace, and marvel at the large coquina rocks cropping up along the shoreline. Finally, visit the River to Sea Preserve, which has rock formations that fill up with sea water as waves rush in. Catch the sunset at any of these locations and have a nice evening meal to really punctuate your day together.
The Sunshine State is Calling
The only question is, when are you going to answer? An escape to Florida is something the two of you will remember for years to come. We want to make sure your trip is special, which is why we've made the booking process as easy as possible by compiling numerous travel sites into one searchable list. That means less time looking, and more time spent holding hands on the beach.