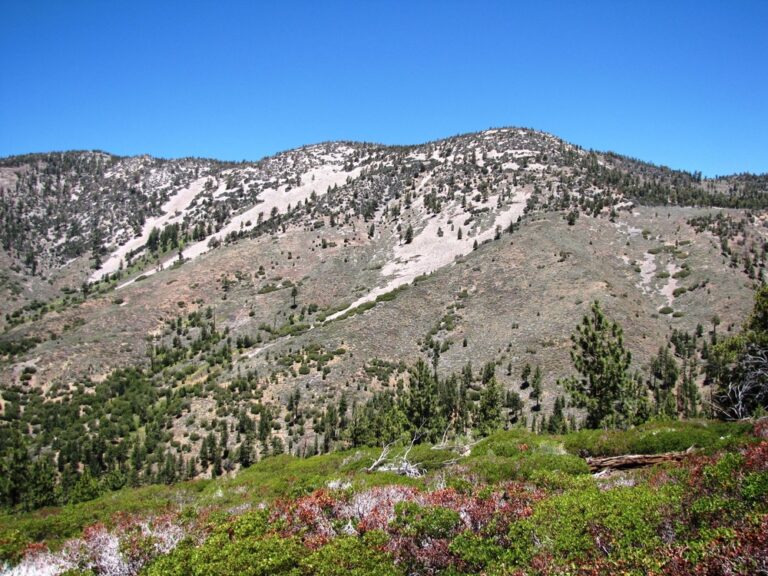 Nestled up against the San Bernardino National Forest, Sugarloaf was initially developed as a camping enclave before permanent houses started cropping up. As a result, the Sugarloaf area is compact but private, thanks to an abundance of trees scattered throughout the small cabins and houses in the area. Though it's developed quite a bit over the past decade or so, it still has a small-town atmosphere, and there's not a whole lot going on compared to other areas of Big Bear. Vacationers looking for a true escape will love the alpine feel.
Those familiar with the area may be aware that this part of the Big Bear area shares its name with a mountain. Sugarloaf's summit sits at an elevation of 9,952 feet, and it shares its name with a number of other mountains across the USA. The name actually comes from the fact that sugar used to come in mountain-shaped loaves rather than loose granules.
Read on for reasons why you should stay in the Sugarloaf area the next time you head to Big Bear, California!
15 Minutes From the Slopes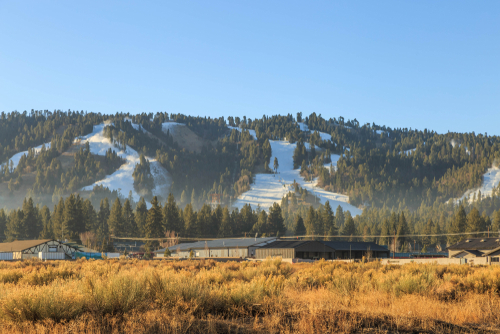 A ski house rental near Big Bear Mountain Resort offers easy access to both Snow Summit and Bear Mountain recreation areas. This is also a good place to look for a vacation home to rent, as Sugarloaf is about 15 minutes away from most points of interest in the area, including the lake.
All Season Activities
The proximity to the mountain, lakes, and forest makes Sugarloaf a great launch point for recreation in all seasons. There are actually suitable hiking and biking trails in the San Bernardino National Forest just adjacent to Sugarloaf, and you could theoretically bike to a trail from your Sugarloaf rental house if you wanted to.
Stargazing in Sugarloaf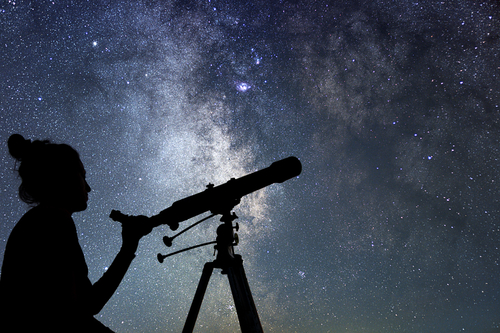 A less-rigorous option that comes with staying in Sugarloaf is stargazing. Though all of Big Bear is well placed for naked-eye views of a wondrously starry sky, Sugarloaf's elevation several hundred feet above most other residential areas means that the view here is even clearer. The lack of heavy development further facilitates incredible views of the stars.
The Most Challenging Trail
It's possible to hike to the summit of Sugarloaf Mountain via a rather difficult hiking trail that sees a total elevation gain of more than 3,000 feet from start to finish. Spanning 10 miles, the Sugarloaf National Recreation Trail is best experienced by those who are up for a backcountry challenge.
Not Too Far From Town
Though Sugarloaf isn't as developed as the village, it does have some conveniences, including a general store and laundromat. If you don't mind cooking for yourself, you could easily set up shop in a rental cabin in Sugarloaf without even having to venture into the more crowded areas of Big Bear.
Find the Right Sugarloaf Vacation Rental
As you're researching Big Bear vacations, you may look at a map and get the impression that Sugarloaf is located on a completely flat stretch of land. The streets here are laid out in a neat grid, but its mountainside location does mean that some get quite steep.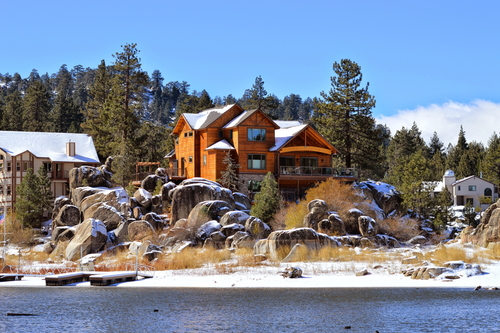 Big Bear vacation rentals and homes can be expensive, but in Sugarloaf, prices are still relatively low, which makes the area appealing for budget travelers. The isolated feel may help contribute to the fact that prices are lower here because there aren't many walkable resources like restaurants and shops. If this secluded location is what you're looking for, visit VacationRenter for lodging accommodations in Sugarloaf today!