Mr. Carmel - By TLV2GO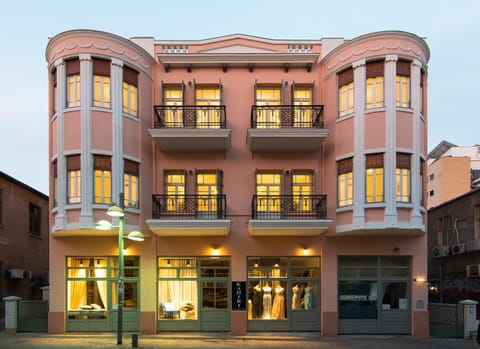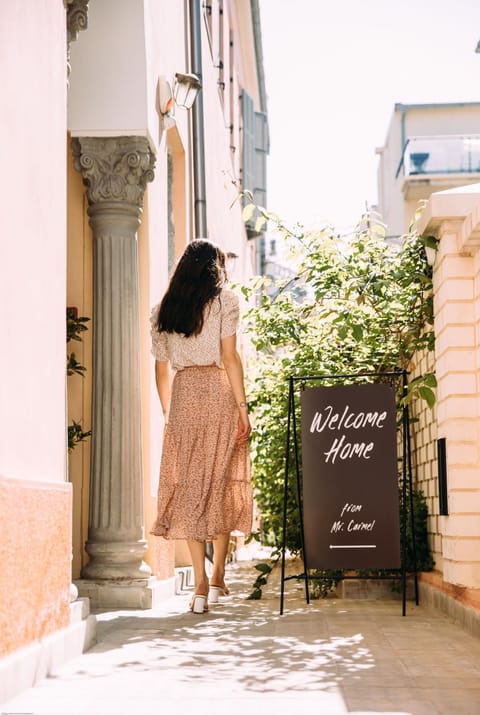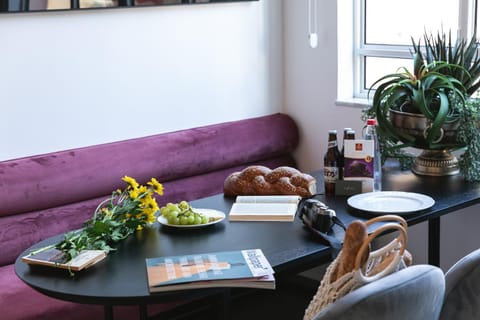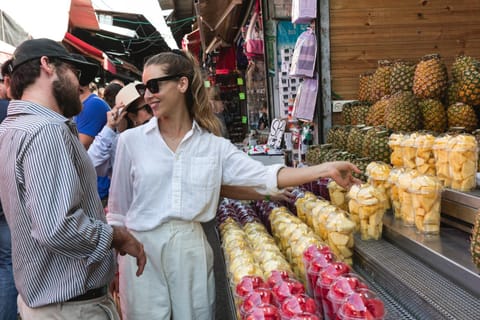 Apartment in Tel Aviv-Yafo
Air Conditioner
Pets Allowed
Kitchen / Kitchenette
About this apartment 
rental
Situated in
Tel Aviv-Yafo
, this attractive entire apartment for $124 per night is a great choice for your next trip. Located in Tel Aviv, less than 1 km from Aviv Beach and 1.2 km from the centre, Mr. Carmel - By TLV2GO provides air-conditioned accommodation with free WiFi, and a garden.
Air Conditioner
Pets Allowed
Kitchen / Kitchenette
Internet / Wifi
Laundry
Balcony / Patio
Dishwasher
TV
Garden
Family Friendly
100% verified reviews
4.4 / 5

"Excellent"

(136 Reviews)
We liked so much the apartment, amazing place cool design
Dec 2022
We liked the place very nice design, good location, close by to Carmel market
we would recommend this comfortable apartment.
Mar 2023
We liked its location. It was clean and comfortable. The washing and drying machine were a great bonus. The staff were responsive and helpful.The kitchen amenities were great.
Very good stay in Tel Aviv
Jan 2023
Very close to Carmel Market, this acommodation was perfect for us. Very clean, well maintained and also nice view from the balcony. Beds are really comfortable and the kitchen is very well equipped. Also very good communication with the host - we received clear instructions.
family friendly apartment in the center of carmel market
Apr 2022
the property was fully equipped for any family need: washing machine, microwave, fridge, iron, oven, nespresso, toaster… we were there with a little baby of 9 months and the washing and cooking healthy was more than daily.
it was a bit cold, also with the heating ON because the floor were super cold you could feel it all time. i would suggest to put some carpets.
Amazing experience
Oct 2020
The property looks exactly as it's pictures, stylish clean, great location. - Right in the middle of the city, steps to any attraction or place. - The self-checkin process is easy and quick, the staff is responsive and helpful. - The apartment is spacious and bright, has lot's of natural light and extremely stylish design. - The apartment includes all the necessaries in it. In general: highly recommended!
we really enjoyed our stay, this place is in a great location.
Jul 2022
the location was great. property was in a great shape. clean for most part. we loved the location most of all. the staff were always available to provide answer to our questions.
NO BIG DEAL AT ALL. as we were staying there for about a week, when we asked to get more soup/toilet paper, they told us that they will not replenish. which was not a big deal and we purchased ourselves. also lack of parking was a big issue for us, as we had to pay arm and a leg to park our car for a week in nearby garage.
Great stay in Tel Aviv!
Mar 2023
The location was excellent. Near great restaurants and the beach yet quiet. The apartment was very clean and comfortable. I was super pleased with everything. I would highly recommend.
The apartment is very nice, clean and we had everything that we needed.
The fact that I wad charged extra 300NIS for cleaning. I'm not sure who is the fault (Booking or the propety), but this cleaning fee was writting only if you have clicked on the very little line -"pricing info" which I didnt consider and not anywhere under/near the total price. If I would know, I would choose another hotel. The other thing was the noise. The apartment is located very close to a club. The windows are not noise prove and I wasnt able to sleep until the party was over (4 AM).
Beautiful apartment - beautiful location - too expensive to stay very long.
Mar 2023
Really beautiful apartment right above Nachalat Binyamin market.
Very expensive, and didn't have great kitchen facilities (like paper towels or salt and pepper).
Excelent building and the apartment, very stylish and well located, clean and spacious.
May 2021
There is no access to the apartment by car as is located on the pedestrians street, - thus needed to carry all the luggage from the parking by feet (this fact was not explained by Booking neither by the apartment service).
Not cleaned and missing some basic stuff
Check out at 11 isn't fair and not market standards
Really nice time had fun!
Jan 2022
The bed linen was not comfy
location is perfect. very clean, comfortable and well maintained.
location great, space is comfortable, clean
too many stairs on top level to carry luggage, noisy in the morning (7am) and can be loud at night
Location + facilities Local bakery does great breakfast + local sellers fresh juice You are within 10 minutes of all kinds of food + wine and if you want to stay in you can get most things delivered from great local restaurants
the location was convenient. The apartment was good place to "come home to."
Mar 2022
Just about everything we needed was right there.
Had such a great time. Very chic
Aug 2021
The low score in "staff" category is only cause we didn't interact with anyone. But facility is so easy there's no need.
Great location. Rooms were as described and wel maintained and clean.
Great location Beautiful apartment
Everything was perfect , location , clean , worth the money ,
Jul 2021
Everything, great place, central, clean, equipped.... excellent value for money.
Bright apartment nice renovation great location always felt the vibe of TA from the balcony
No lift was on top floor 4 flights of stairs hard with heavy case no one mentioned that! Tiny impractical bathroom I stayed at the property for 6 weeks they did not offer any cleaning service all cleaning had to be paid for at top dollar. There was an overall lack of service and lack of value for money
How much does this apartment cost compared to others in Tel Aviv-Yafo?

The average price for a rental in Tel Aviv-Yafo is $188 per night. This rental is $64 less expensive than the average.
Is parking included with this apartment?

Parking is not specified as an available amenity at Mr. Carmel - By TLV2GO. For more information, we encourage you to contact the property about where to park.
Is there a pool at this apartment?

We didn't find pool listed as an amenity for this apartment. It may be worth double checking if a pool is important for your stay.
Is Mr. Carmel - By TLV2GO pet friendly?

Yes! This apartment is pet-friendly. For more information, we recommend contacting the booking provider about animal policies.
What amenities are available at Mr. Carmel - By TLV2GO?

We found 10 amenities for this rental. This includes air conditioner, pets allowed, kitchen / kitchenette, internet / wifi, and laundry.